Printer-friendly version
When I was planning the desserts for the Doctor Who birthday party, I knew that I simply had to serve Jammie Dodgers, a favorite of the 11th doctor.  I suppose I could have gone looking to buy them in an import store, but I was already planning to make sugar cookies, so I decided to create my own version for our party.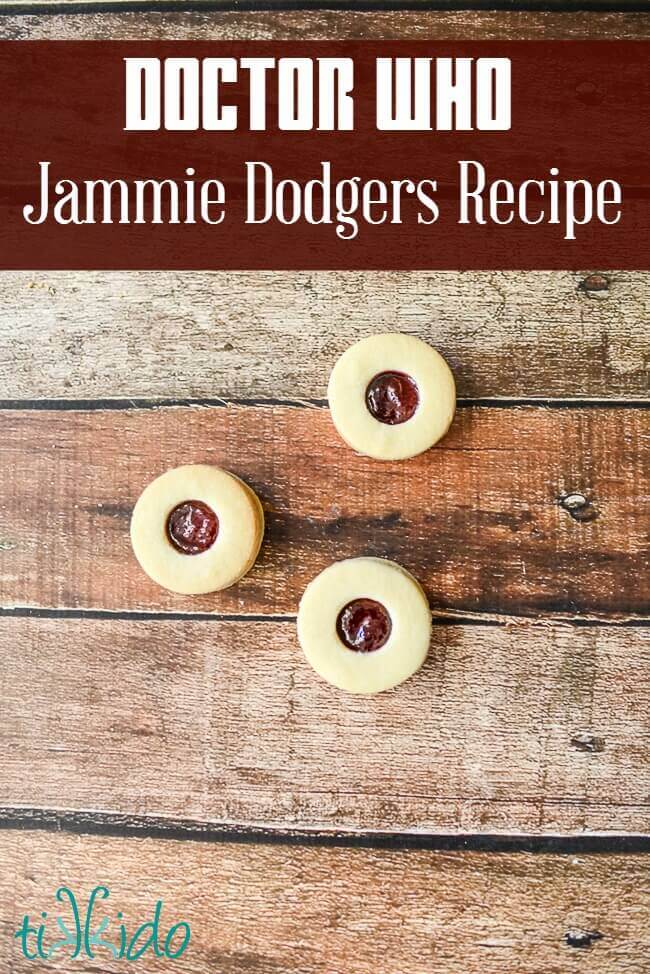 Jammie Dodgers Cookie Recipe:
Pretty easy, right?
Roll out the sugar cookie dough, and cut the dough into circle shapes.  Just the larger circles.  Don't worry about the donut shaped tops yet.  I love using my set of Ateco circle cutters for projects like this.
Bake according to the sugar cookie directions, until the cookies just begin to turn golden at the edges.  Yes, all of them.  I told you not to worry about the holes in the cookies.
Once the cookies are baked, remove from the oven, and while they're still piping hot, take the smaller round cookie cutter and cut out the centers of half of the round cookies.  Cutting the circles after baking, but while the cookies are still warm and soft, is easy, and gives you and absolutely perfect, crisp center circle.  Plus, then you have these adorable mini round cookies to nibble on or give to kitchen visitors tempted by the fabulous scents.
Let the cookies cool completely.  Spread raspberry jam on the solid, bottom circle cookies.  You could use a knife or spatula, but to get the most control, I used a disposable pastry bag. Place the donut shaped cookie on the top, sandwiching the jam in the middle of the cookie.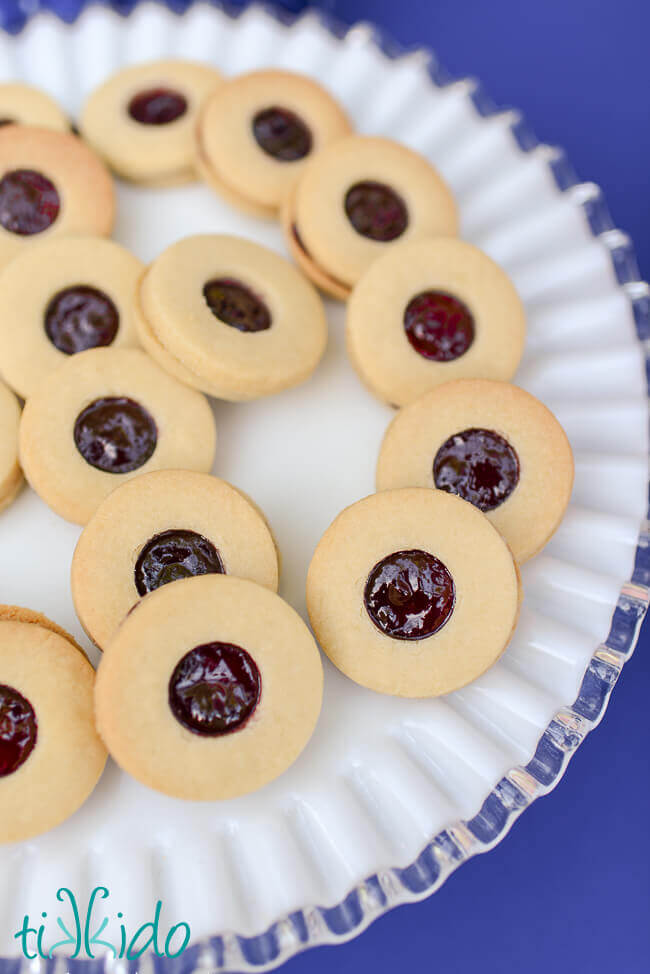 These were great fresh, but actually tasted even better over the next few days.  I love it when that happens!  Jammie Dodgers are definitely going on my Christmas cookie tray for just that reason.
So there you go--homemade Jammie Dodgers.  You know, just in case you need to stop a Dalek invasion or just want something sweet with your cup of tea.