Printer-friendly version
Have you ever wanted to make gorgeous, perfect, amazingly decorated sugar cookies?  Well, that'll take a lot of practice, but this is the recipe you'll want to use.  Seriously, this sugar cookie recipe is absolutely delicious, and is easy to use.  No chilling the dough before rolling it out, and it holds its shape fabulously.  If you want to bake amazing sugar cookies, this is the recipe you'll come back to again and again and again.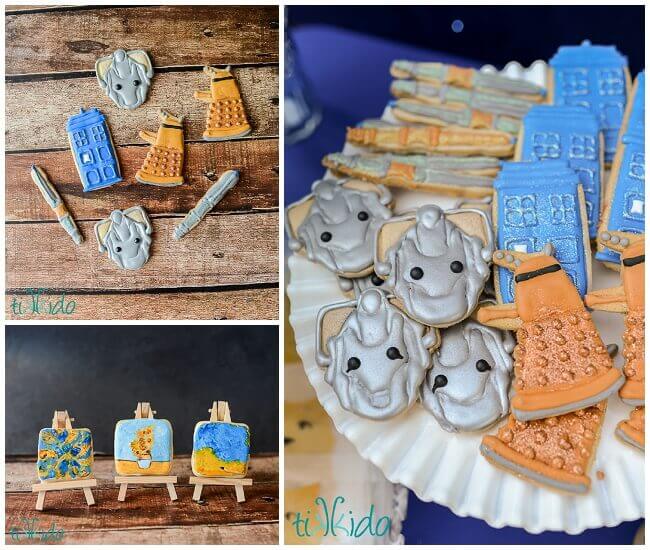 It's the recipe I used for the sugar cookies for the Doctor Who birthday party, and pretty much every time I've made sugar cookies for the past decade or so.  It's a fabulous basic sugar cookie recipe--one that doesn't spread (if you follow my instructions), is rigid enough but not too tough, and tastes delicious.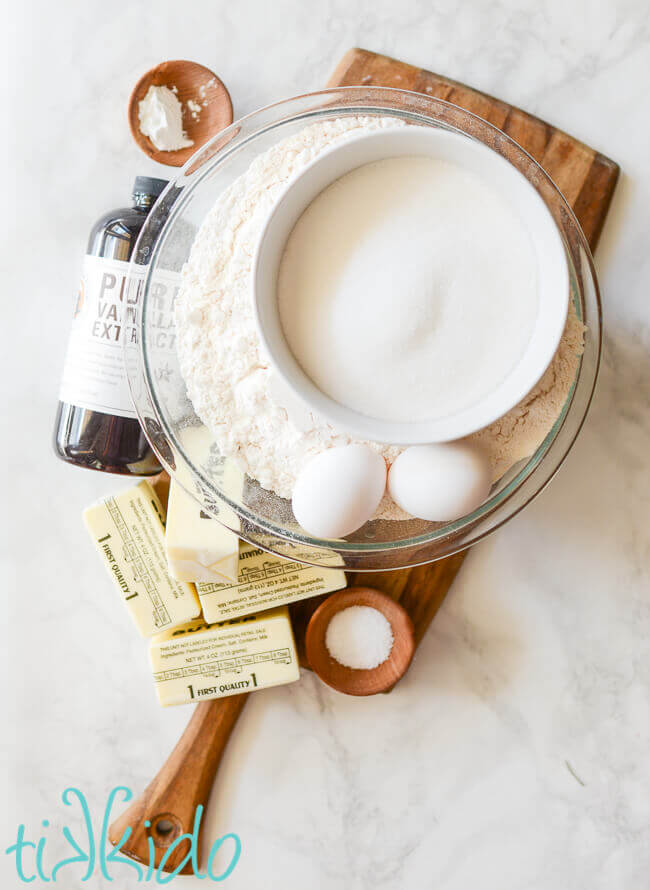 No Fail Sugar Cookie Recipe Ingredients:
6 cups flour
1 teaspoon baking powder
2 cups (4 sticks) butter, softened
2 cups sugar
2 eggs
2 teaspoons vanilla
1 teaspoon salt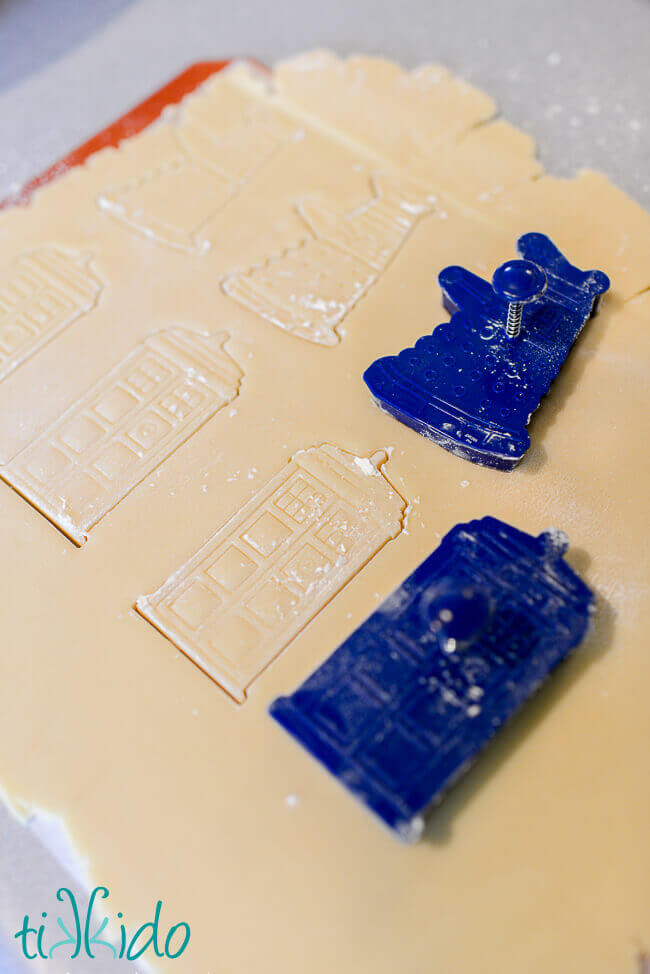 Cream the butter and sugar together in a mixer.  Add eggs and beat until combined.  Add all dry ingredients (besides flour) and mix to combine.  Add flour, and mix just until combined.  If you live in a very dry climate, like I do, you might find that you need about half a cup less of flour than other parts of the country does. You want the dough to be firm, but pliable.  It should come together in a cohesive dough ball, not crumble apart and have difficulty coming together.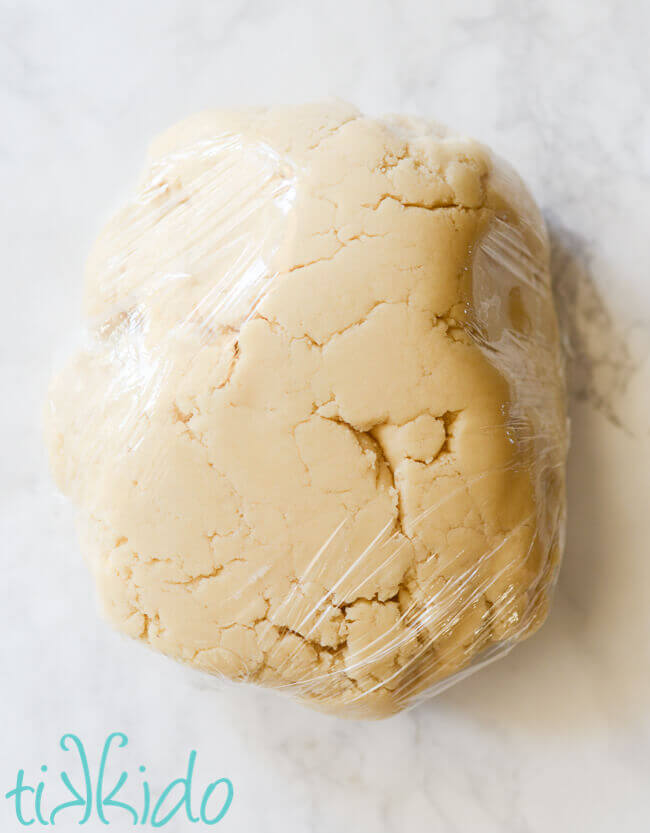 Sugar Cookie Tip #1:
Roll the dough out, not directly on your counter, but on a piece of parchment paper.  It's the same technique I use for making gingerbread houses.   Put a silpat or slightly damp dish cloth on your counter, and place the parchment paper on top.  Place the dough on top of the parchment paper, and roll out to your 1/8" cookie thickness.  The silpat (or damp cloth) will keep the parchment paper from sliding all over the counter while you roll the dough out.   Using this method means that you don't have to chill the dough, so the dough is incredibly easy to roll out!
Use the cookie cutter to cut out the cookie shapes.  It can be quite close, really.  Don't worry about spreading and spacing.
Use a spatula to lift away the excess dough.  Since we're leaving the cookies on the parchment paper and lifting away the extra dough (instead of trying to move the cookie shape with a spatula), you can use complex cookie cutters without the risk of completely mangling the shape when attempting to move the cut out dough to the baking sheet.
Sugar Cookie Tip #2:
Freeze the cut out cookie shapes.  Remember to place an extra sheet of parchment paper between each sheet of cookie dough cutouts, so they won't stick together when frozen.  This step can be done several weeks before your event.  I do this instead of chilling the dough before rolling it out (because that makes it way harder to roll it out!).  Baking directly from the freezer means that the cookies will keep their shapes absolutely perfectly.
Even if you don't freeze the cookie dough before baking, this recipe is amazing, and will spread out very little.  So if you're in a hurry, just skip this step and you'll be ok.
When ready to bake, preheat the oven to 350 degrees Fahrenheit.  Bake straight from the freezer, for 12-14 minutes, until the cookies just start to turn golden brown at the edges.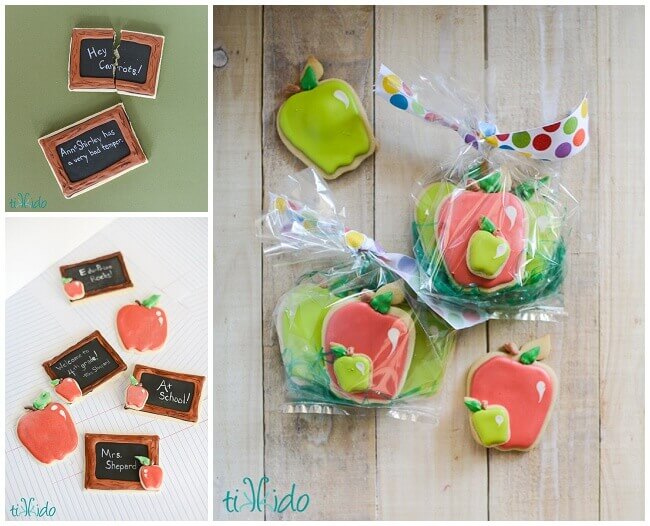 The decorating?  There are whole blogs and books dedicated to that.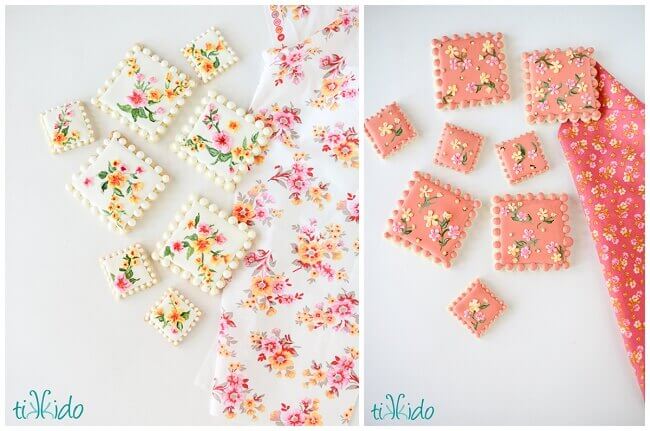 It took me a long time before the vision in my head turned out anything like what I produced in cookie form.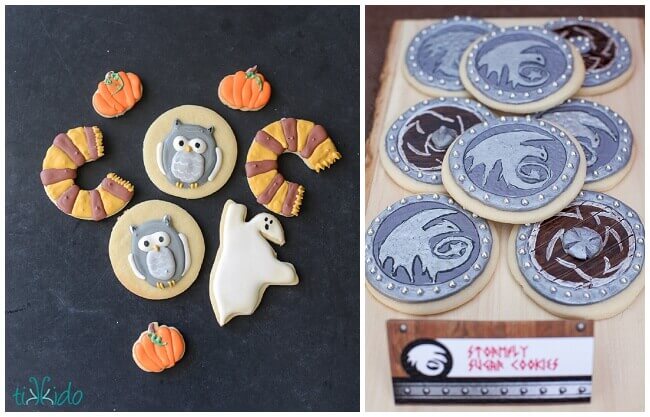 Even now, yeah, I like the cookies I make.  I'm happy with them.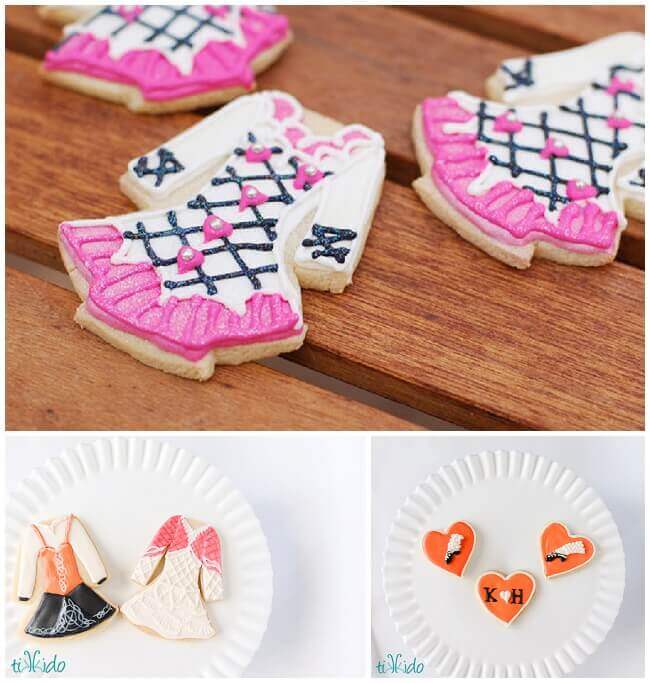 But whenever I get proud of myself, I log on Cookie Connection, or visit Pinterest, and realize just how much more amazing SO many people are than I am.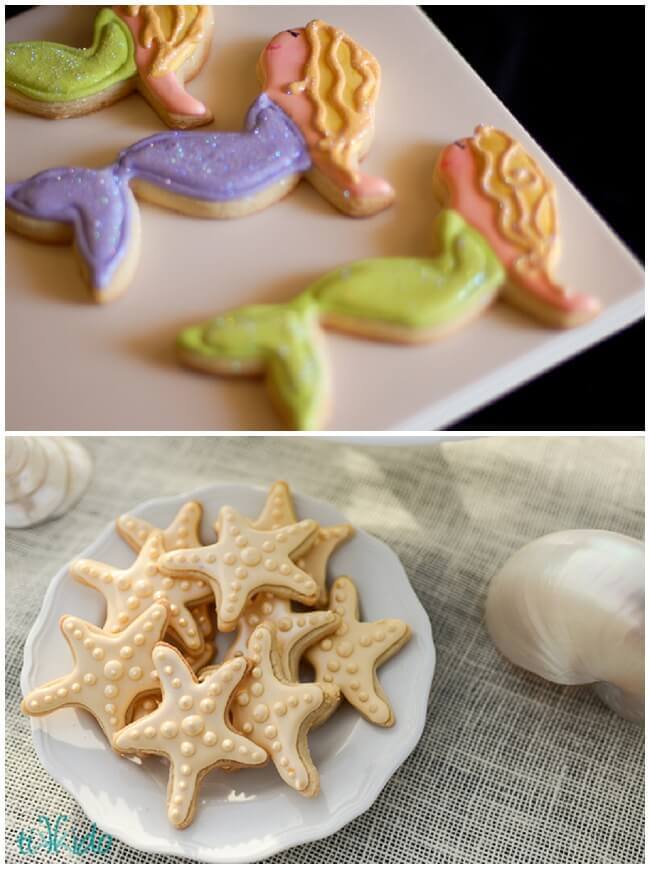 Still, I'm way better than I was.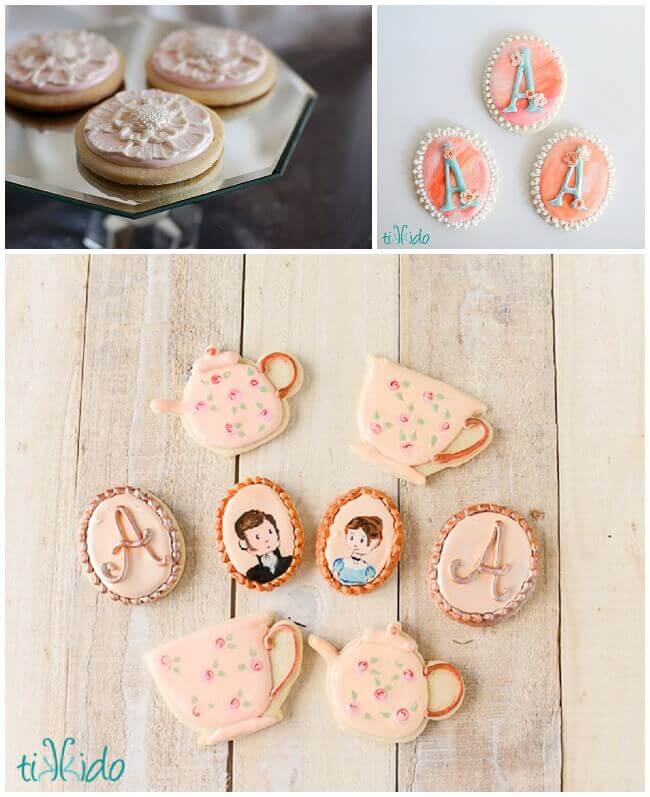 And I have to say, I make some pretty darn cute cookies.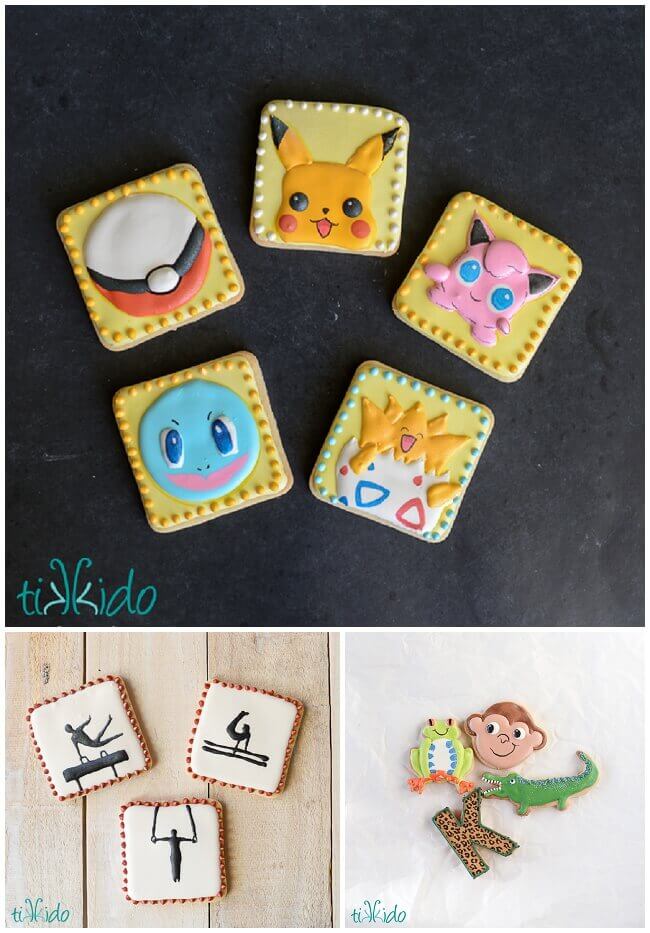 Maybe not yet with the same level of amazing perfectionism...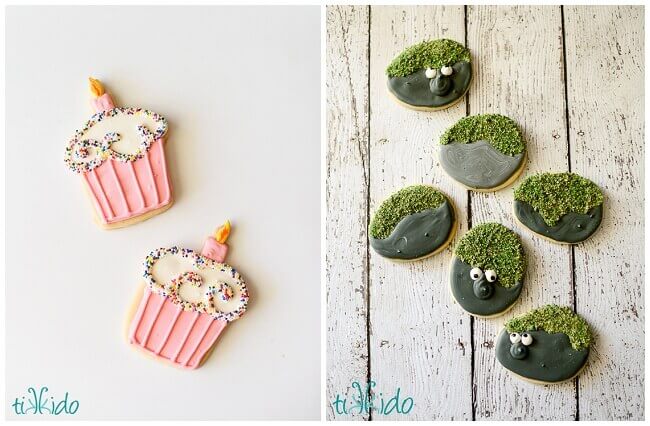 ...but with a lot of love.  And hey, the price is right!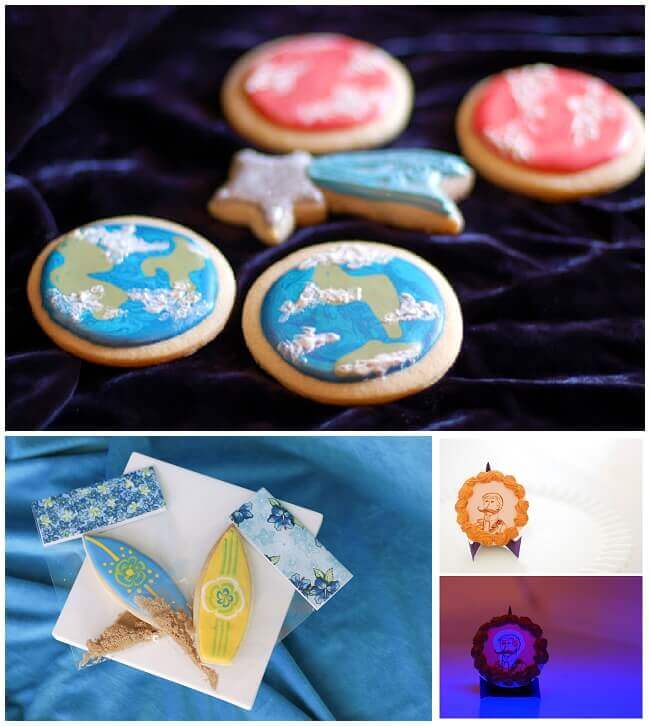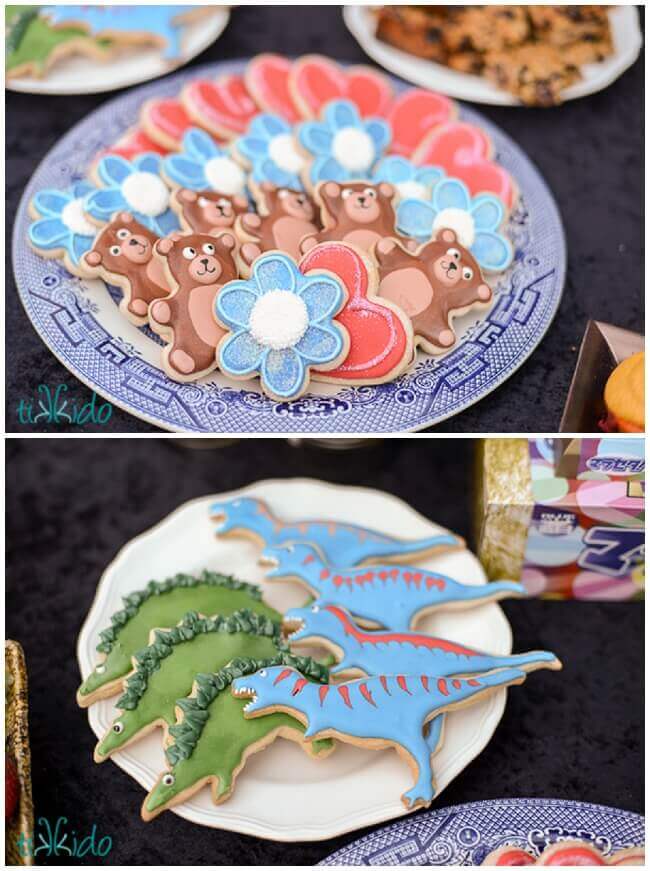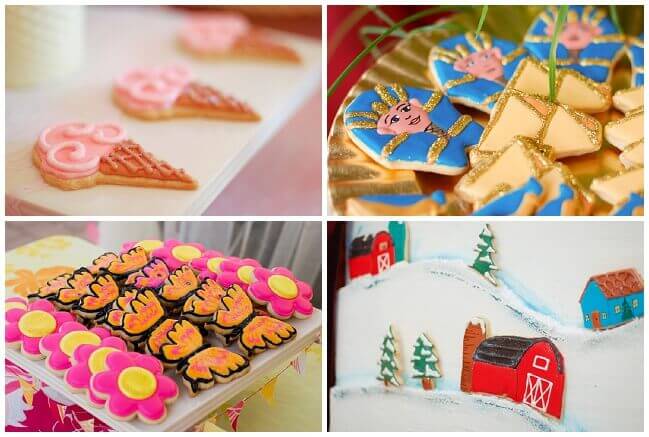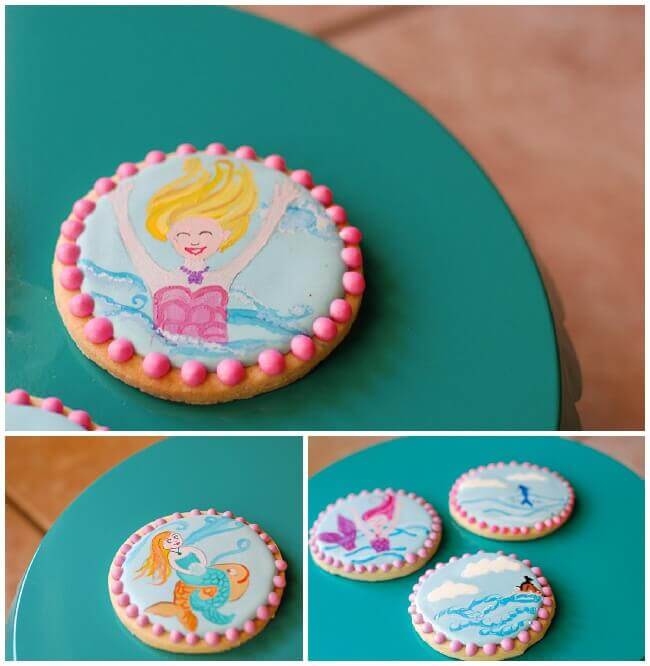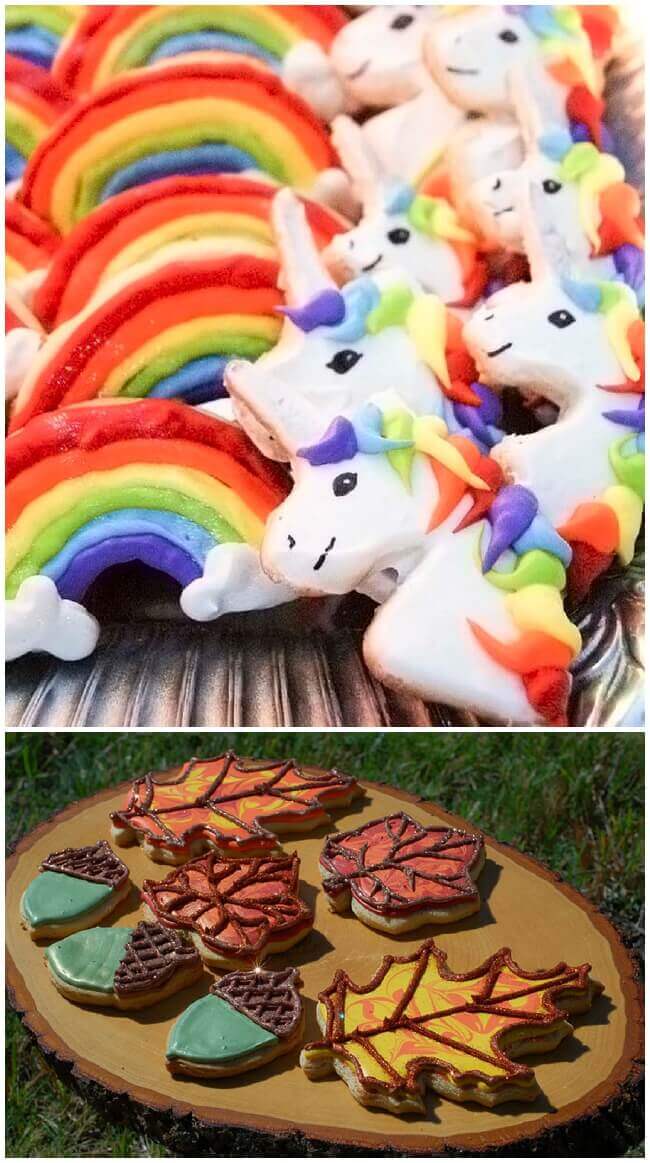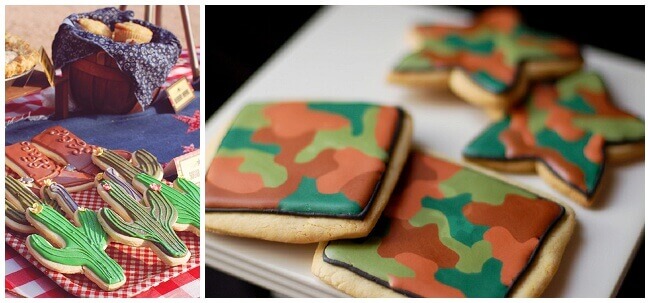 So go forth!  Make cookies!  Experiment, learn, and start down your own cookie-art path!  It all starts with the canvas, and this cookie is the only delicious canvas you'll ever need.
Other Sugar Cookie Recipes and Tutorials You Might Like: