Printer-friendly version
I made my gingerbread houses glow this year!  Some with warm candlelight, and some with miniature LED string lights.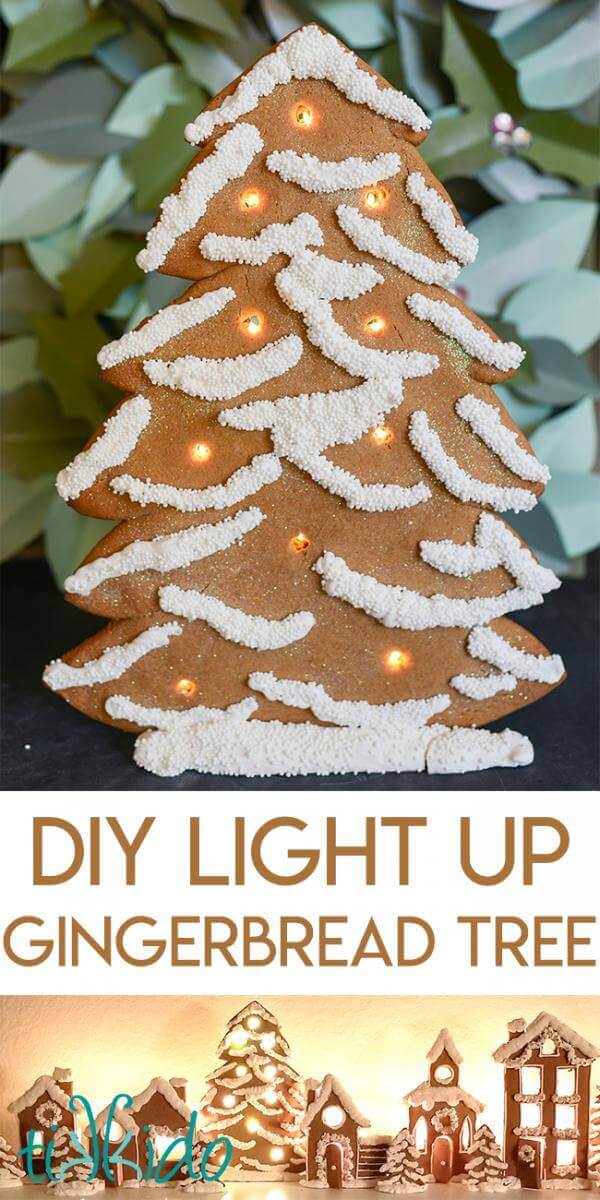 It's so pretty, guys!  All warm and glowy and magical.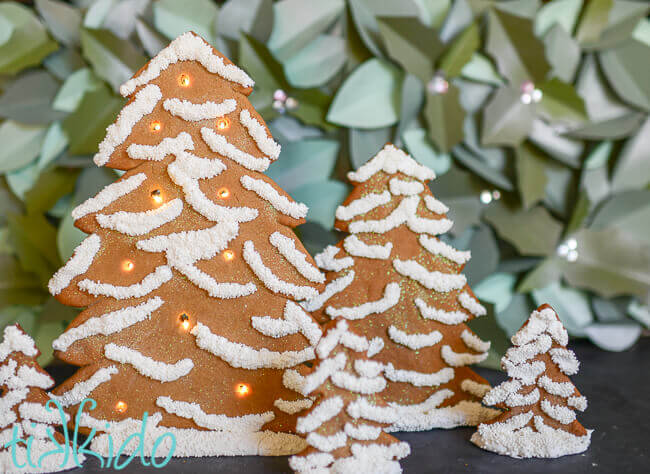 Adding a little bit of electric glow to my gingerbread tree couldn't have been easier.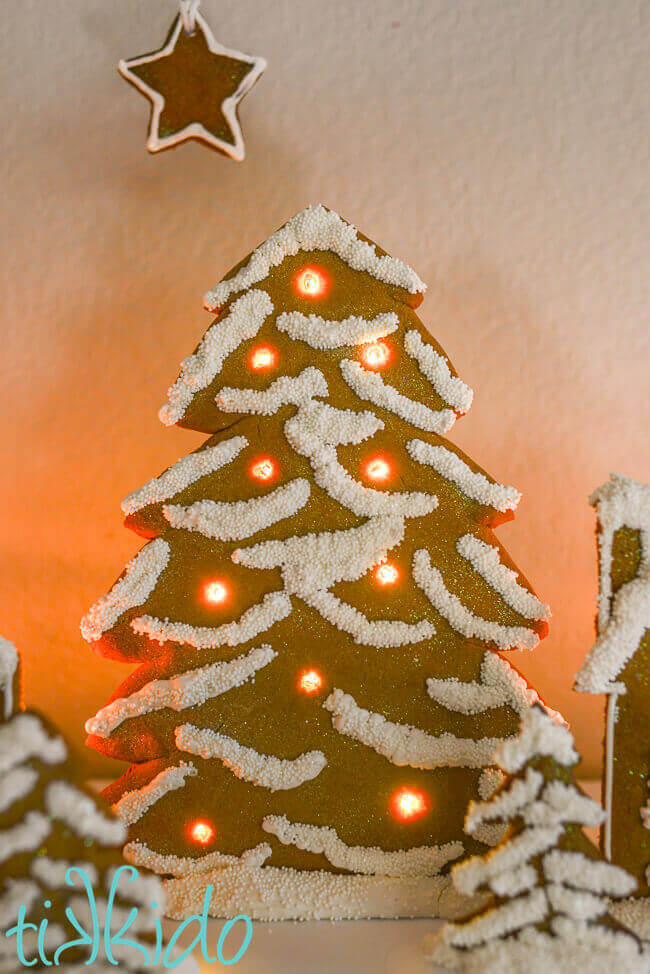 To make your own light up gingerbread Christmas tree decoration, you'll need to bake the gingerbread tree.  My favorite gingerbread house recipe is here, and free printable templates for two sizes of gingerbread trees are here.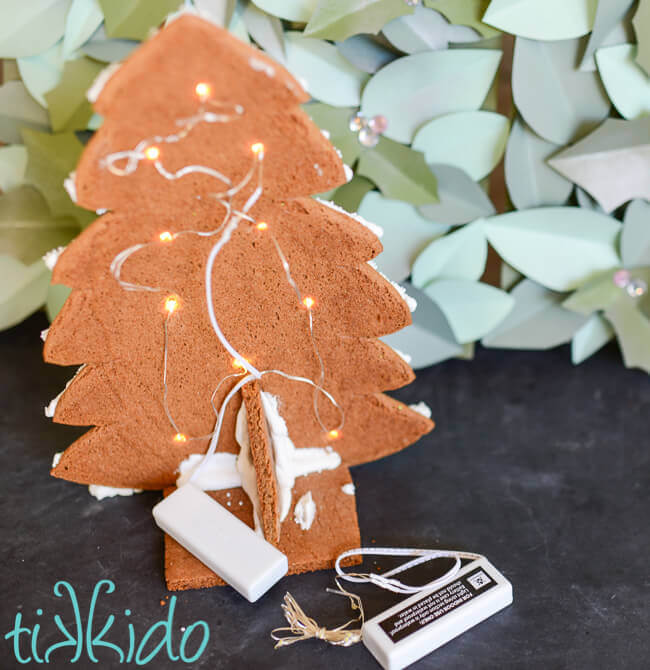 As soon as the gingerbread tree comes out of the oven, while it's still hot and soft, use a plastic straw to cut as many small holes as you need for your string of lights.  I forgot to take a picture of this step, but it's the same technique I use when making gingerbread men cookie ornaments, and there's a picture of the process on that post.  If your straw melts or gets too clogged, just snip off the affected bit and keep going.  I also made a video that shows what to do:
After the tree is decorated, dried, and assembled, simply insert the battery operated LED lights through the holes in the gingerbread.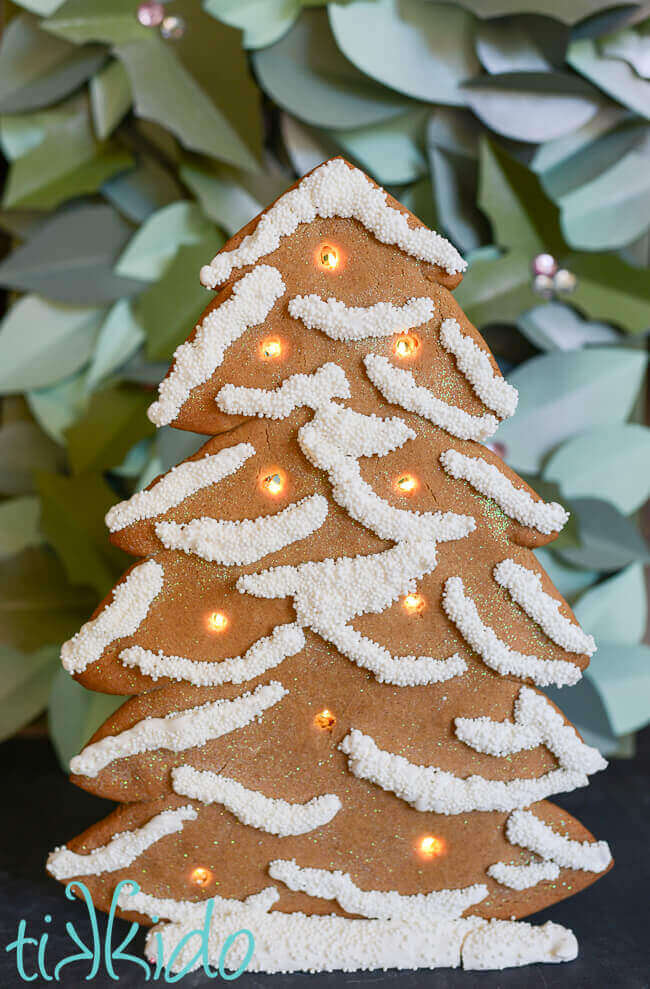 Turn on an enjoy the glorious glow!  A couple of the lights keep wanting to pop out, especially when I move the tree to turn the lights on, so next time, I think I'll back-fill the holes with royal icing.  I'll still be able to pull the lights free and re-use them again after the holidays, but it'll be much more secure.
Want even more gingerbread?  Check out my Gingerbread for Beginners e-book!