Printer-friendly version
It's time once again for the Taste Creations Blog Hop!  Our theme ingredient this month is sweet corn.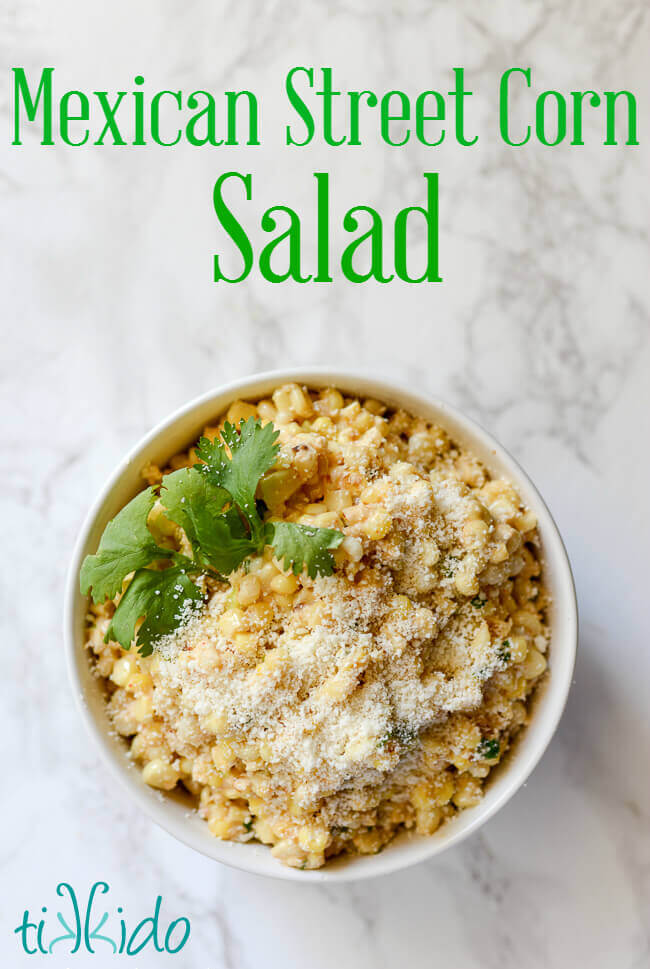 One of my favorite local restaurants, Joyride Taco House, makes amazing Mexican street corn. ( And fish tacos.  And margaritas.  But I digress.)  It's kind of messy to eat, and though that's part of the fun, sometimes I just want something easier, so I decided to go looking for a sweet corn salad version of the recipe.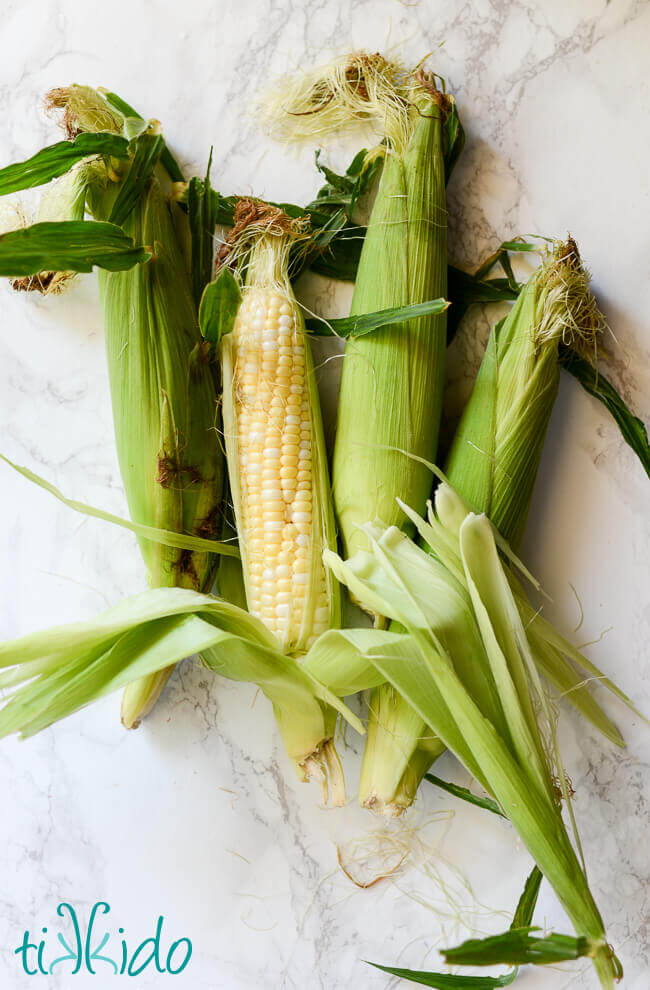 I found a bunch of different recipes on the web, all very much the same, so I decided to go with the version from Serious Eats (they've never steered me wrong).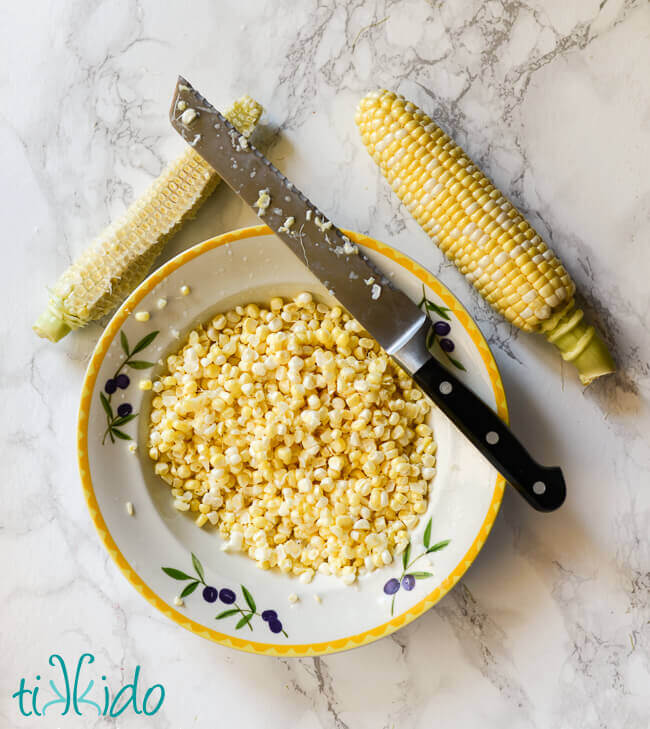 I started with fresh sweet corn, and cut the kernels from the cob.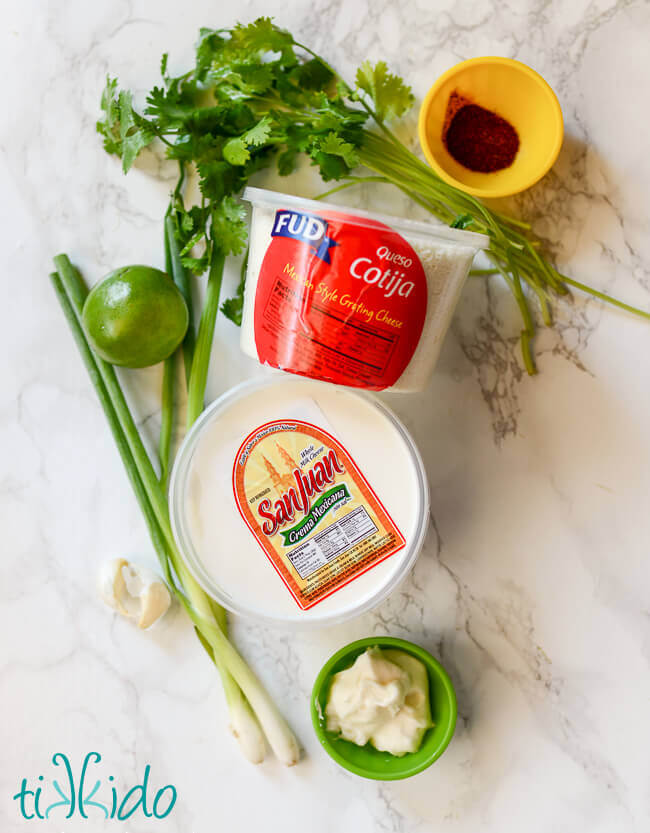 Ingredients for Mexican Street Corn Salad:
2 Tablespoons mayonnaise 
2 Tablespoons Crema Mexicana (Mexican style sour cream)
juice of one lime
two green onions, diced
two cloves of garlic, minced
1 teaspoon chili powder
1/2 teaspoon salt
3 ounces cotija cheese
cilantro, to taste
6 cups of corn kernels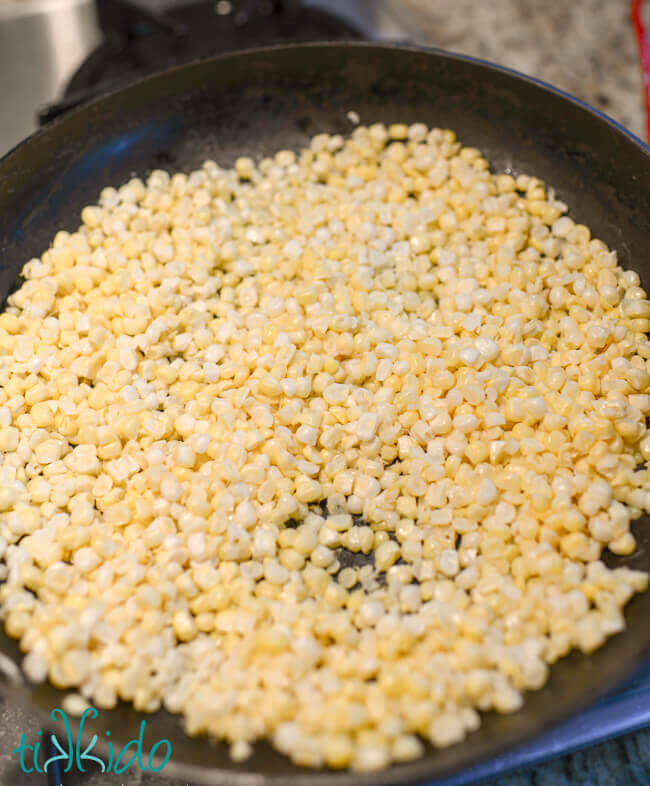 Following the Serious Eats recommended technique, I cooked my corn kernels with a bit of oil on the stovetop, until they had a nice char.  In the future, Trader Joe's has a very nice fire roasted frozen sweet corn that I think would be way easier to use (and certainly much easier to clean up).
Mix all the non-corn ingredients together in a bowl.  Serious Eats says that you can use feta instead of cotija cheese, but I completely disagree on that point.  Cotija tastes nothing like feta.  I love feta, but it would be entirely the wrong flavor for this dish.  It's worth searching for the cotija.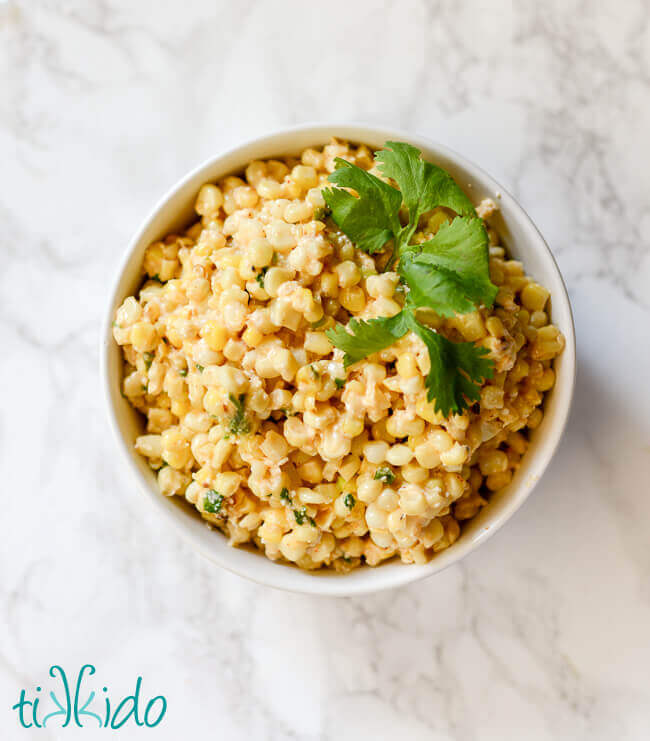 Toss the warm corn with the rest of the ingredients, garnish with a little more cotija cheese, and serve.  It's great both warm and cold.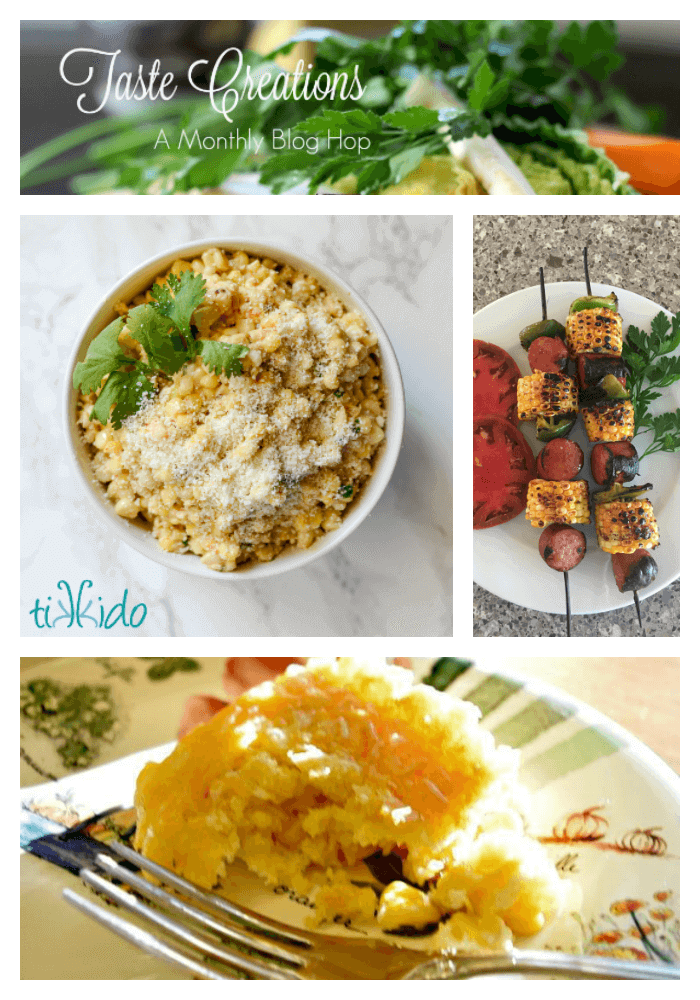 Be sure to check out the rest of the amazing sweet corn dishes in the Taste Creations Blog Hop:
Easy Corn Casserole from Mom Home Guide
Grilled Corn and Sausage Kabobs from Our Good Life