Printer-friendly version
Mother's day is fast approaching (and so is Teacher Appreciation Week!), and I thought I'd have some fun rounding up great ideas from other bloggers to inspire you.  But with a twist.  Sure, a bouquet of flowers is great, and traditional...but what if we took a creative spin on that classic mother's day gift idea?
I've assembled a bunch of fabulous ideas over on my Flowers for Mom Hometalk board, so be sure to check it out for all of the details, pictures, and links to the tutorials from the bloggers.
Of course, I immediately thought of the chocolate bouquet I created for Mother's Day last year.  Flowers are good, chocolate is good, but the both together?  A sure win!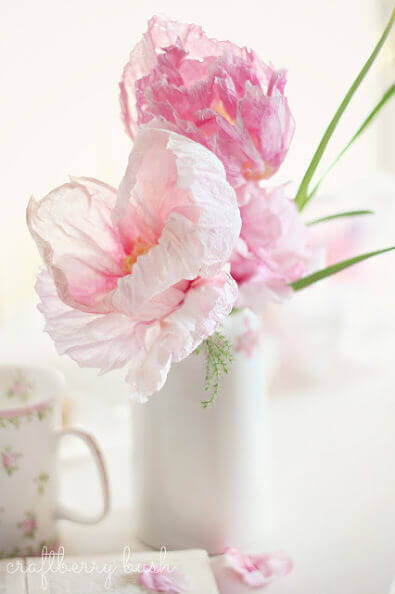 I'm also a huge sucker for paper crafts of all sorts, and paper flowers in particular.  Can you believe these are crepe paper?  
A bright and cheerful fabric flower bouquet will look beautiful long past the Mother's Day weekend!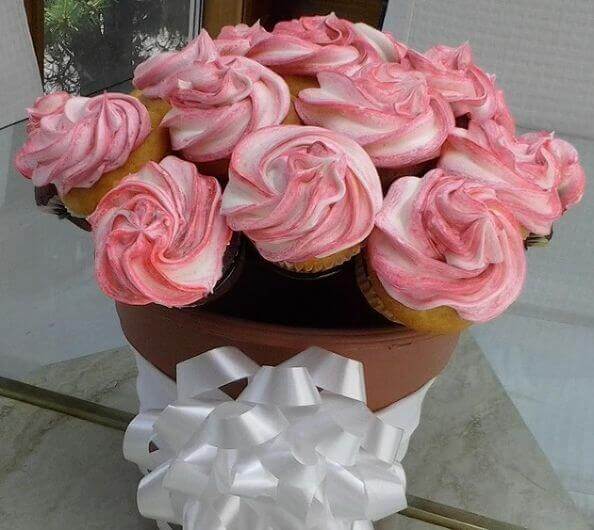 For a mom with a sweet tooth, a cupcake bouquet is a fabulously fun gift idea.

And how fun is it to interpret "flowers for mom" in a less literal way, by making some amazing homemade spa products using dried flowers?  Every mom I know would love to have an hour to herself relaxing, so why not help it happen?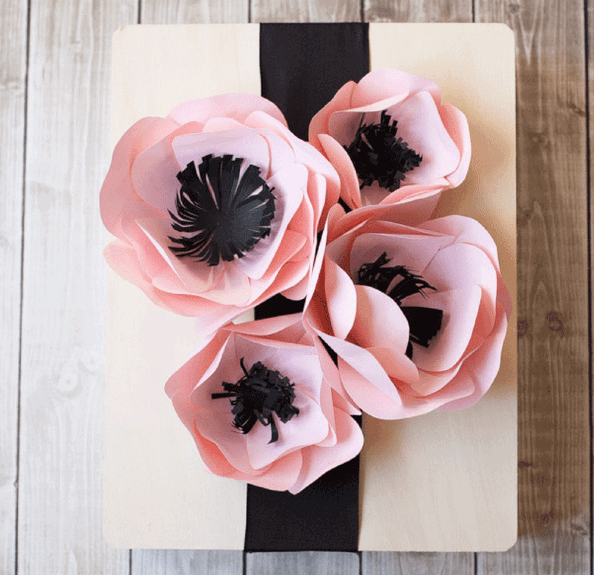 No matter what you give mom for Mother's Day, if it comes in a package this pretty, decked in paper poppies, she'll love it.  I love everything Frog Prince Paperie makes.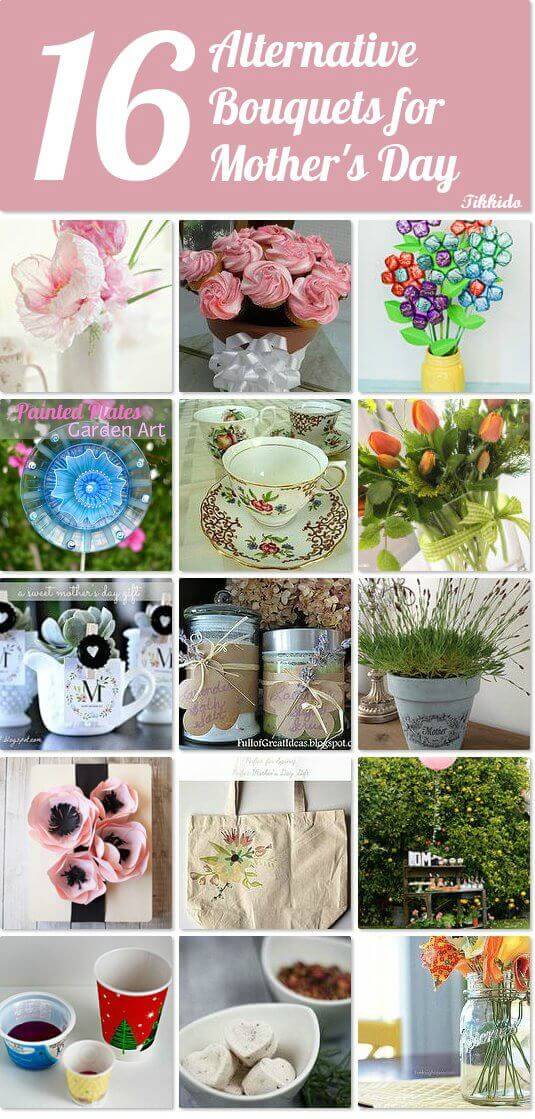 Be sure to check out my Flowers for Mom Hometalk board for all of the creative, inspiring, wonderful Mother's Day ideas and details!