Printer-friendly version
I know, I know, it feels like summer just started, right?  But I'm already in the thick of back-to-school plans, because my girls go back to school in late July.  July.  In Phoenix, Arizona.  We do an odd modified year-round schedule.  There are some nice benefits to the schedule, but I do have to start planning for going back to school not long after we get out in late May.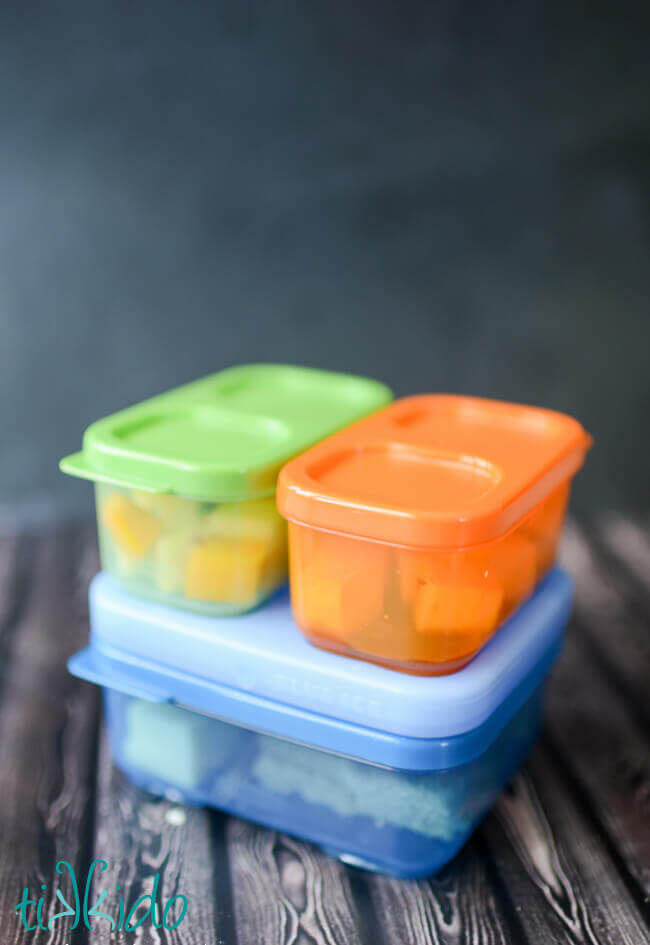 The eternal struggle?  Getting my kids to eat lunch while they're at school.  There's only so much free time, and there's a danger that they'll choose to play instead of eating lunch.  My solution?  Making lunch itself fun!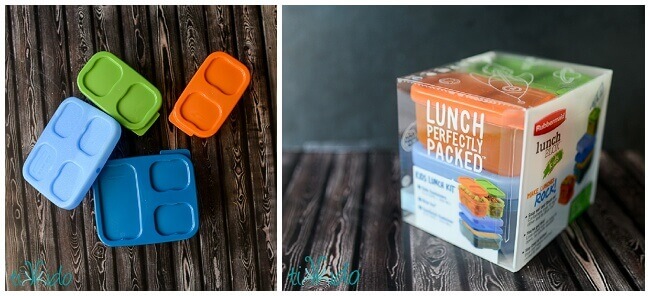 My girls are both obsessed with the game Minecraft (are there any kids who aren't?), and as soon as I got this awesome Rubbermaid Lunch Blox set and saw how the pieces linked and stacked together, I immediately had the perfect idea.  Minecraft is all about building--gathering cube shaped resources and creating things with them.  Visually, it's very blocky and basic (and that makes it easy to imitate)!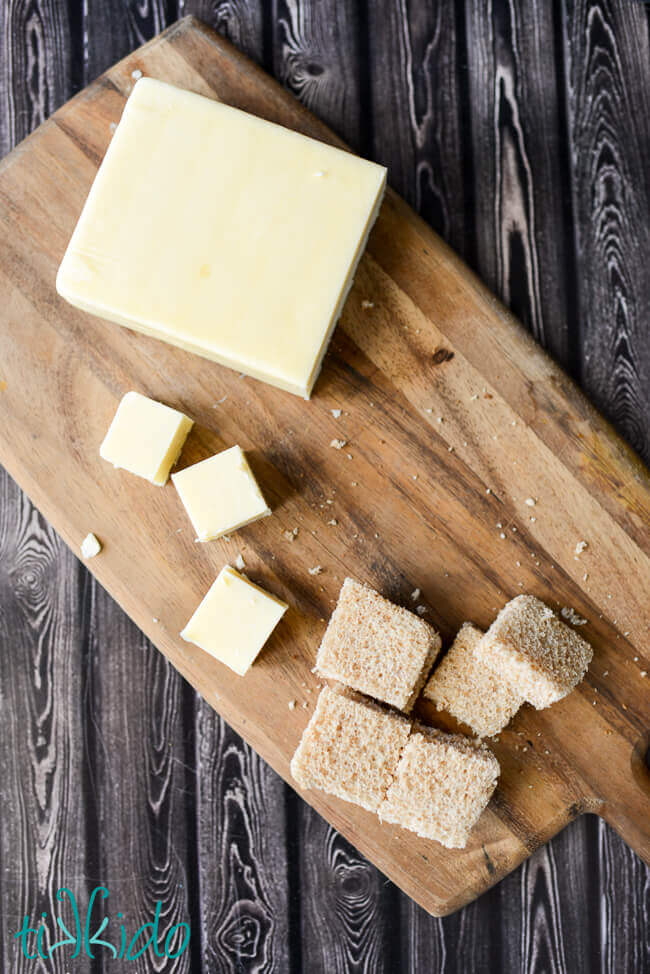 I am completely in awe of people who create gorgeous, elaborate, adorable bento box lunches for their kids every day.  Or even once a week.  Or once a year.  I'm more of the bleary-eyed, shove-things-in-a-lunch-bag mom in the morning.  I'm really not a morning person.  But I love the idea of creating creative lunches for my kids; I just don't make the time for it.  The brilliant thing about this Minecraft lunch idea is that it's crazy easy on the parents, and gives the kids the opportunity to be creative!  
Seriously.  All I have to do is cut food into lots of small squares.  I can manage that, even at 6am.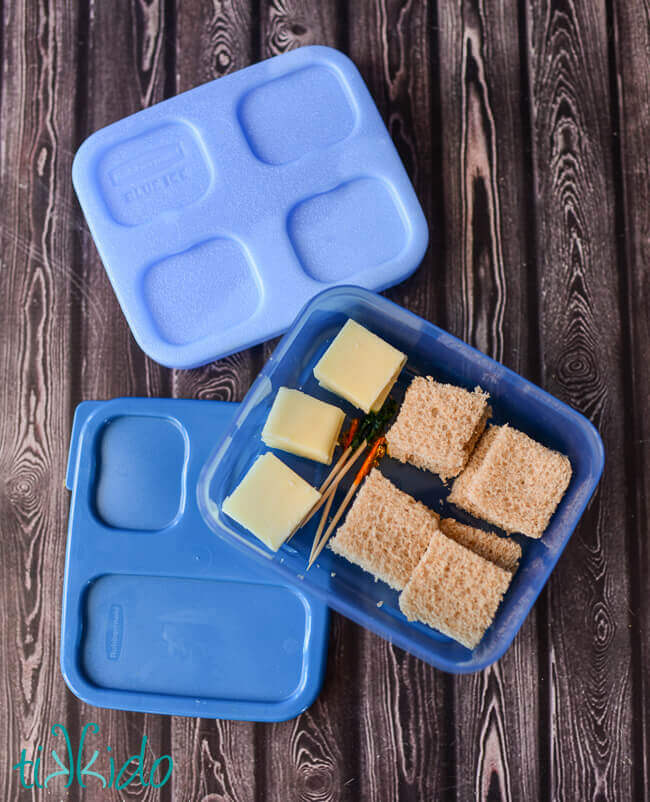 It's a build your own Minecraft lunch kit!  Bread and cheese, and fun little toothpicks (because food on sticks is always a good idea).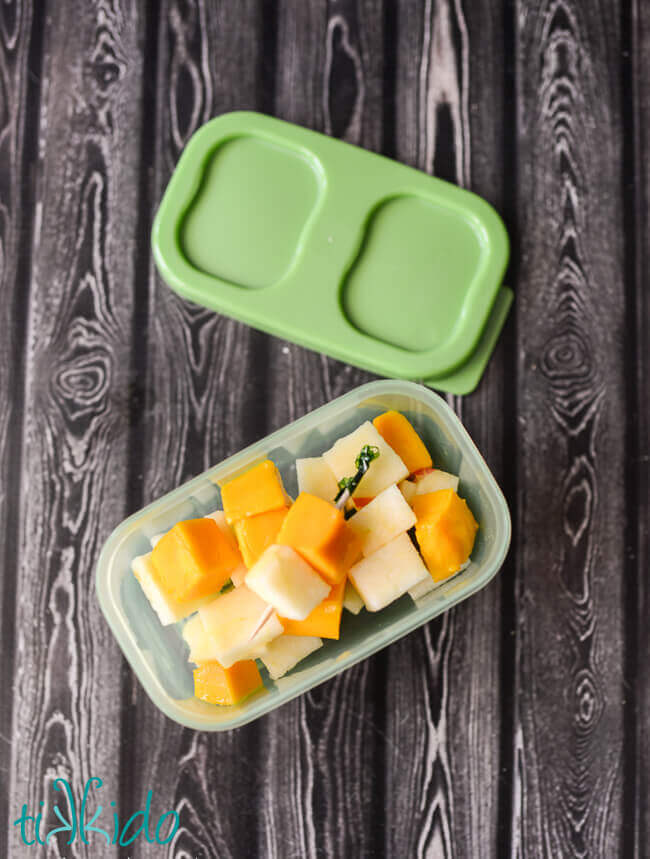 Mango and apple cut into a blocky fruit salad is a huge hit.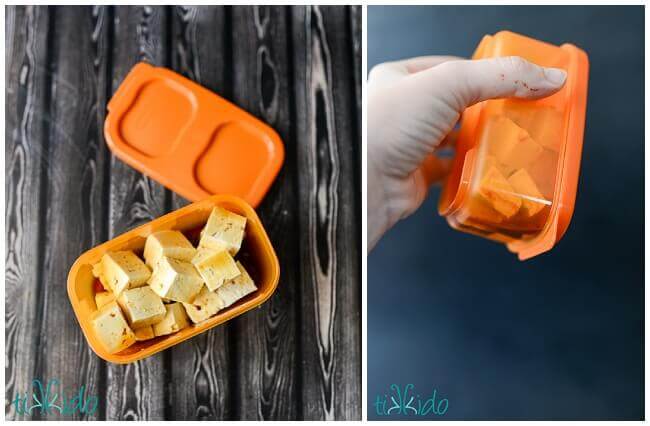 My girls both absolutely LOVE tofu with soy sauce.  Cold, straight out of the fridge.  It's the easiest, healthiest 15 second lunch ever.  But do you know how long I've been searching for a container that doesn't leak soy sauce everywhere?  YEARS.  And at long last, I've found one.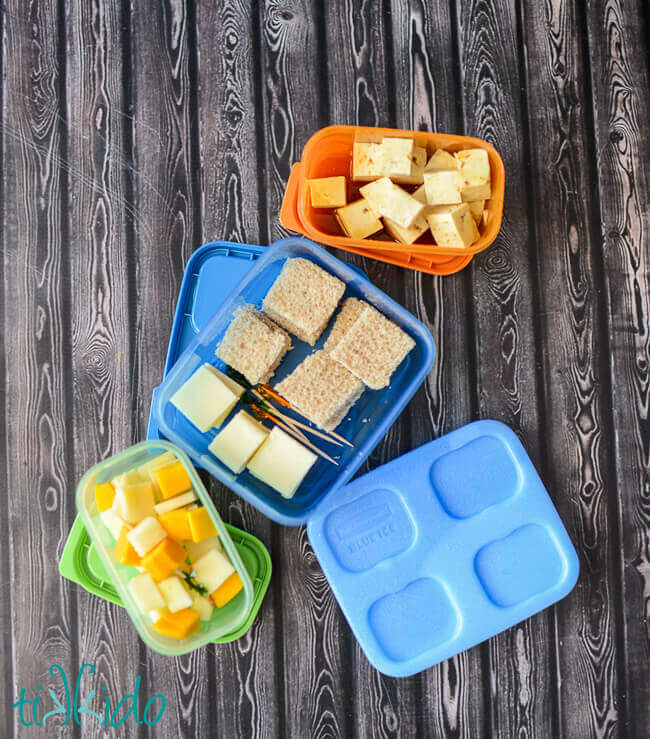 I present to you the building blocks of a healthy, fun lunch.  Just snap the pieces together (they link, just like Legos!), including the Blue Ice cooling segment, and pack away in a lunch bag.  They're not going to get all jumbled up and ruin your careful planning thanks to the way the containers click together.  
What do you make for lunch?  Gone are the days of a peanut butter and jelly sandwich at most schools, and I'm always looking for new lunch ideas and inspiration!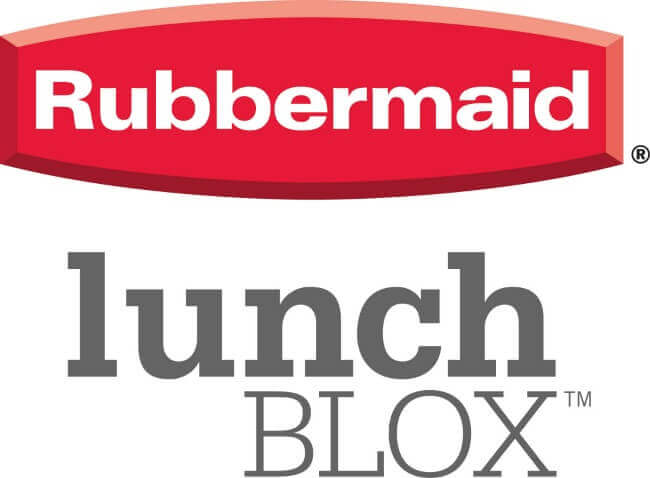 Disclosure: This post was sponsored by Rubbermaid through their partnership with POPSUGAR. While I was compensated by POPSUGAR to write a post about LunchBlox, all opinions are my own.