Printer-friendly version
Long summer days and lingering evenings require cool, easy, no-bake desserts, like this watermelon granita.    You don't even need any fancy ice cream makers or special equipment to make this fabulous frozen treat.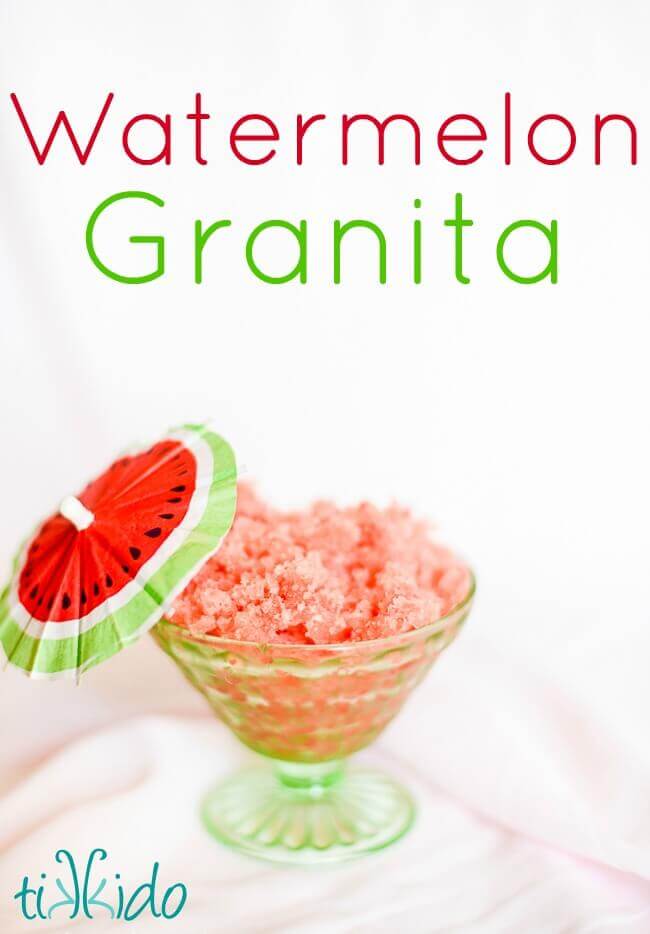 Watermelon Granita Recipe Ingredients:
Half of a seedless watermelon
juice of one lemon
1/4 cup to 1/3 cup sugar, to taste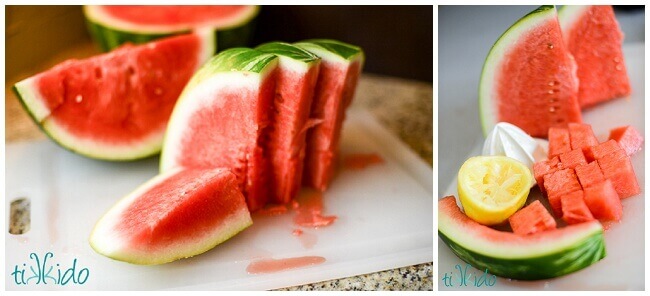 Cut the watermelon to remove the rind, and into small enough pieces to fit in a blender.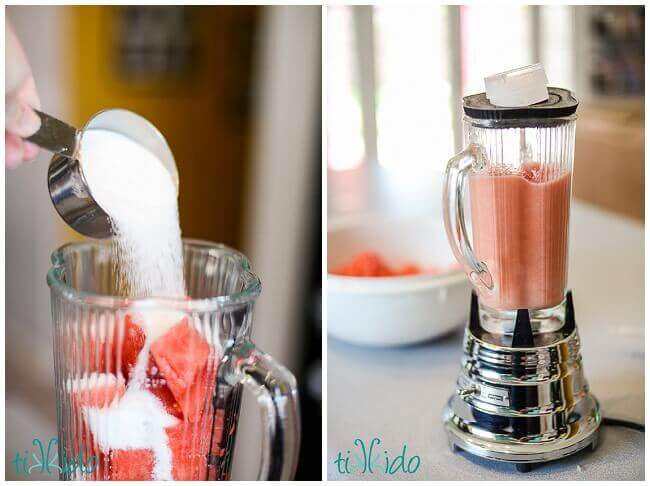 Blend the watermelon chunks and sugar together to make what is pretty much a watermelon smoothie.  Mix in the lemon juice (which isn't necessary, but adds a nice bright dimension to the dessert).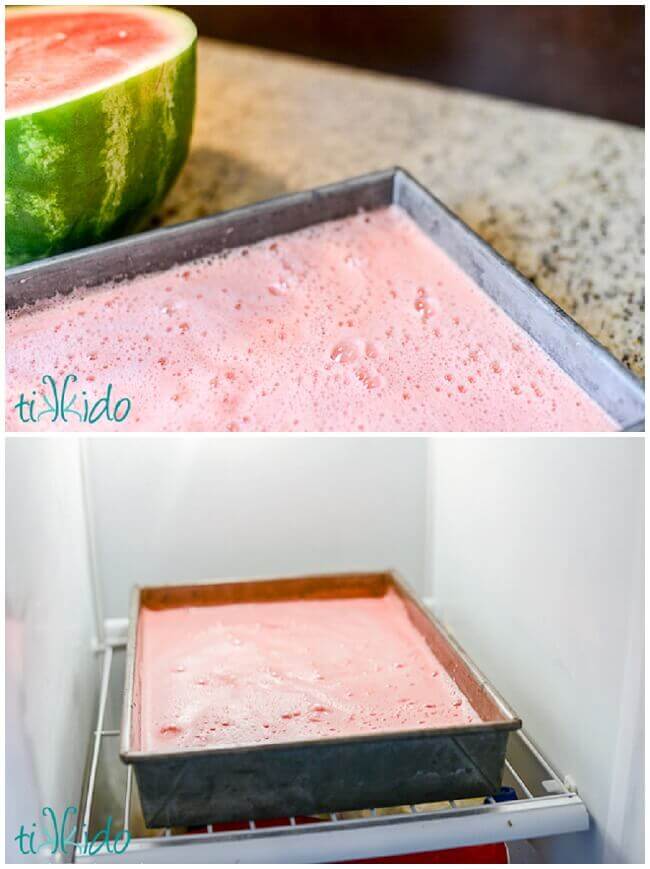 Pour the mixture into a 9x13 pan, and place in the freezer.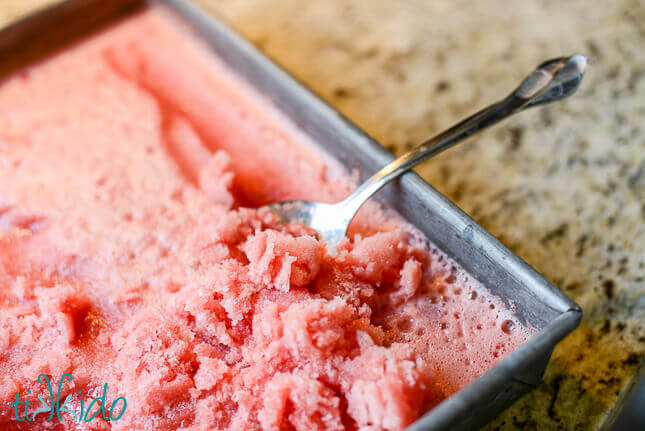 When the fruit mixture is frozen, use a fork or a spoon to scrape the frozen fruit, creating a delicious watermelon fruit snow-like dessert, the granita.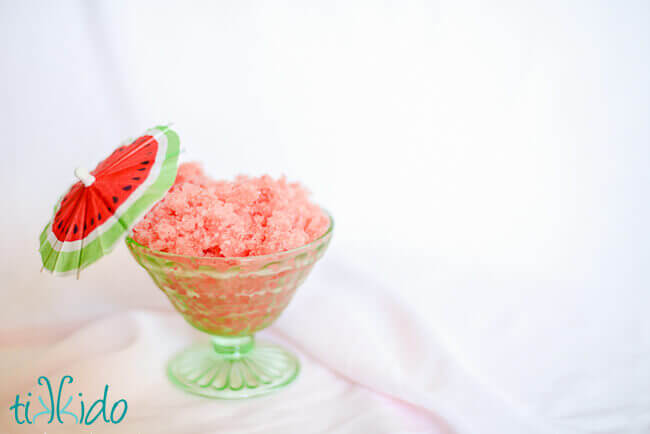 Scoop the fruity, icy granules into a pretty dish and serve!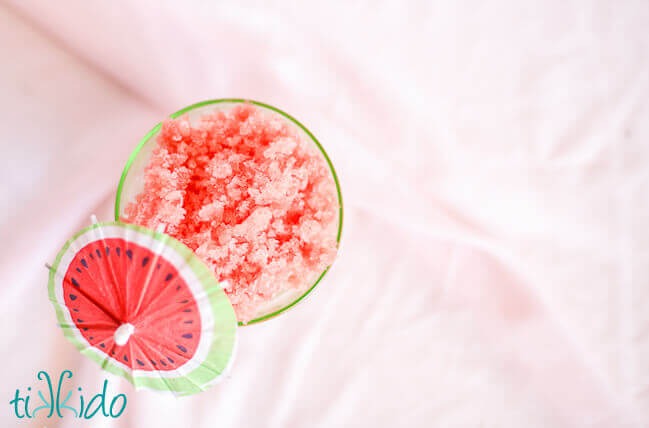 It's so easy, so refreshing, and even pretty darn healthy!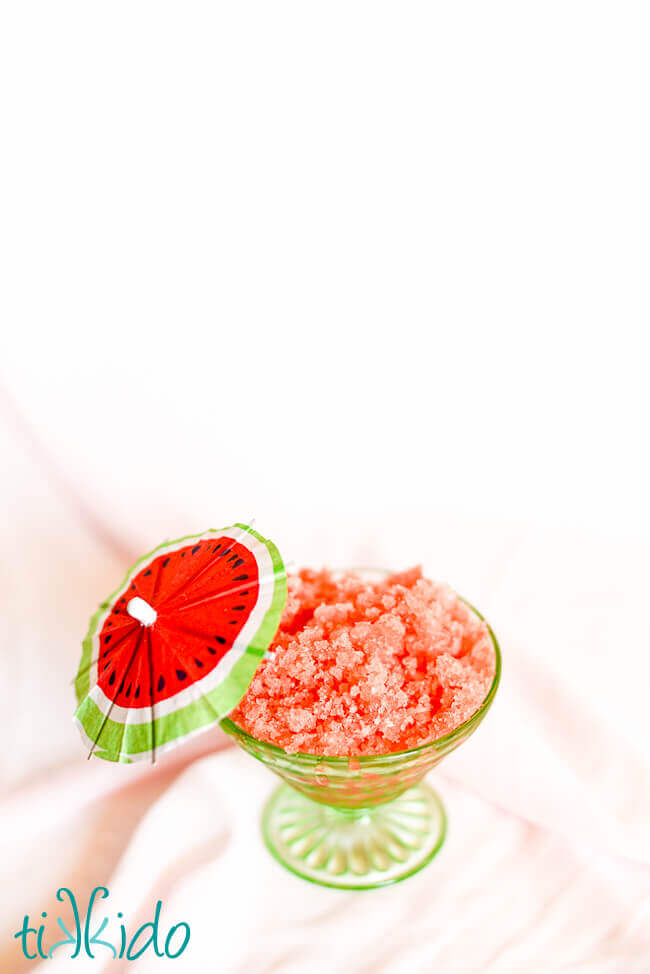 Of course, if you want to add a little something extra for an adult crowd, be sure to check out how I use my watermelon granita to make a very adult, alcoholic watermelon slushie.  Cheers to summer!