Printer-friendly version
It's officially summer, and I'm teaming up with the bloggers in the Project Beautiful group to host a virtual garden party!  My contribution is this delightfully summery libation:  a very adult, alcoholic, strawberry rhubarb frozen cocktail.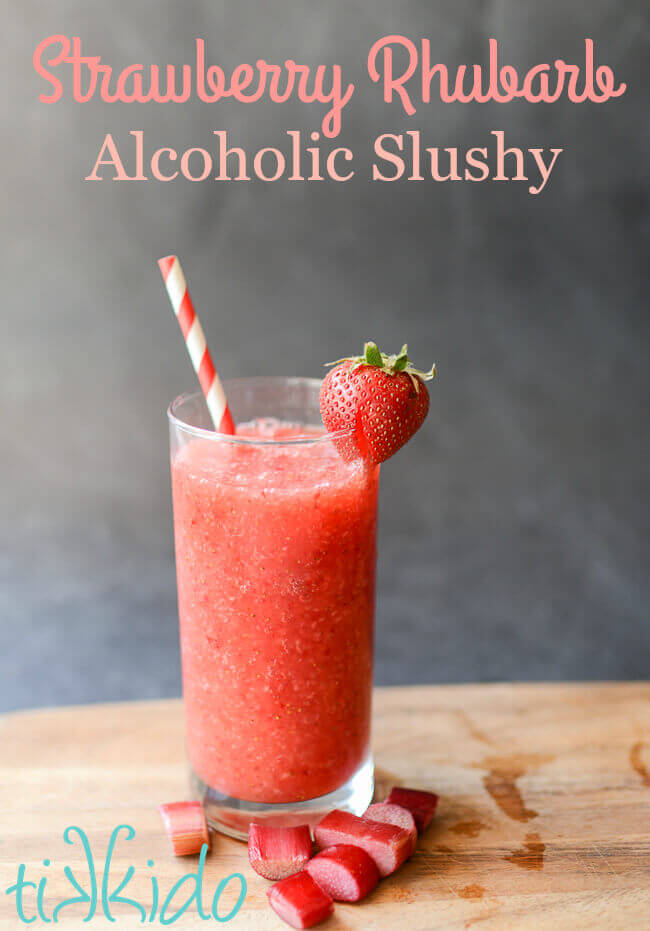 Now this tastes like summer!  I'm usually a rhubarb purist--NO STRAWBERRIES ALLOWED WITH MY RHUBARB!  Because 1) I don't like the texture or flavor of cooked strawberries in pie, and 2) the whole strawberry-rhubarb thing is a misunderstanding and I'm a pie snob.   There's a variety of rhubarb called strawberry rhubarb because it's so pink.  But I know tons of people love the flavor combination, and since this cocktail uses (vastly superior in taste and texture, in my opinion) raw strawberries, I was willing to make an exception.  It was worth it to bend my rules a bit, because this was utterly delicious and so refreshing.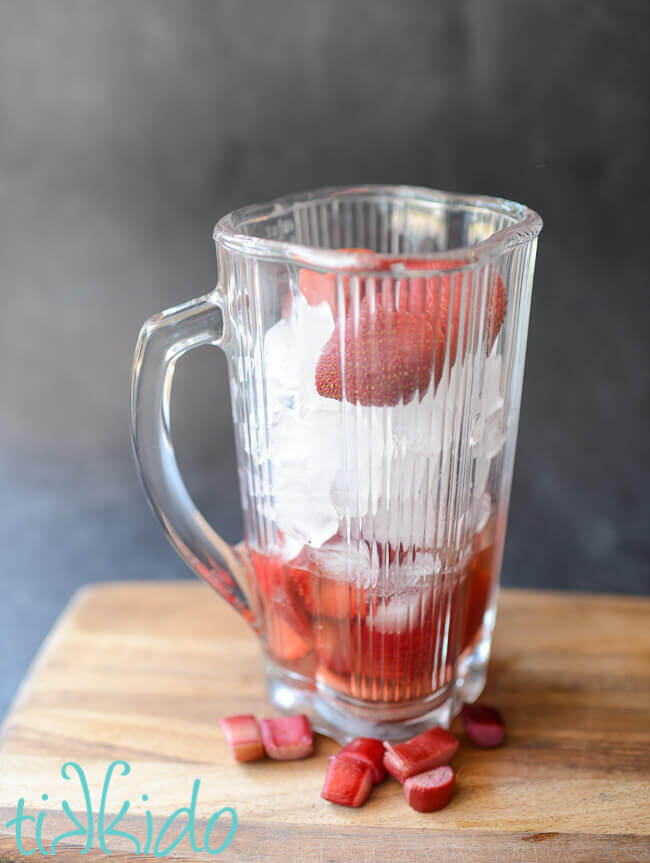 I made the strawberry rhubarb alcoholic slushy with just homemade rhubarb liqueur (recipe here, but you can buy commercial varieties, too), fresh strawberries, and ice.  If I'd had frozen strawberries, I would have just used those and skipped the ice, but either way, it was delicious.
My Waring bar blender did a fine job making my blended cooler, but while sipping it, I couldn't help but think that my mom's Blendtec blender would have done an AMAZING job.  Never did I think, in my youth, that I would ever be so enamored of a small kitchen appliance, but man, I really want one of those Blendtec blenders.  They're practically magical.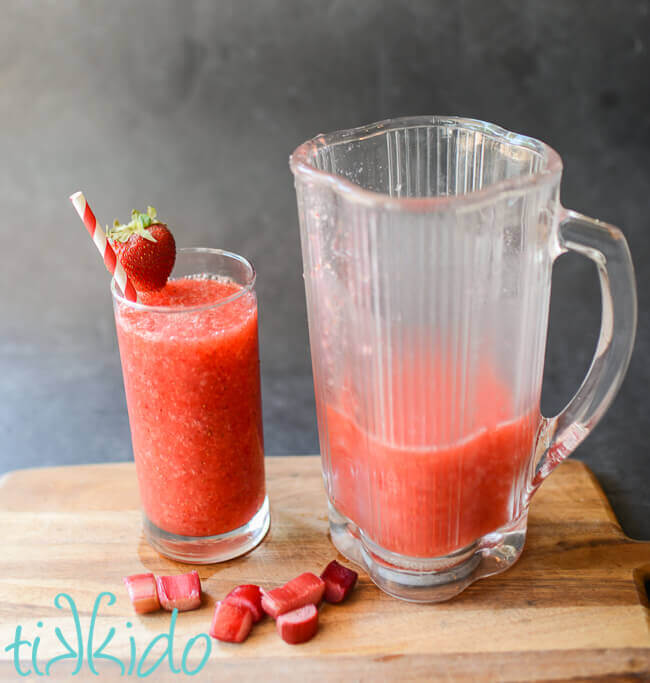 Blend it up, and serve.  Aaaah, summer.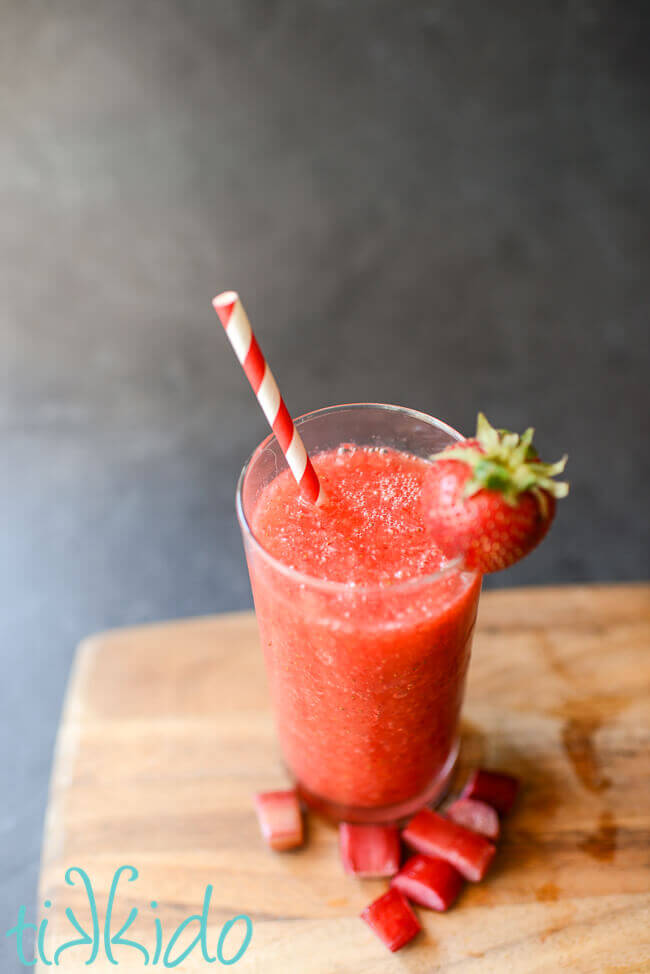 Want tons of other great ideas to make your summer garden party a smashing success?  Check out some of the links below!