Printer-friendly version
Do you love handmade birthday cards?  This homemade card featuring sprinkle-topped lollipops is so easy to make, and makes such a delightful, charming card to give for a birthday, shower, or any whimsical event.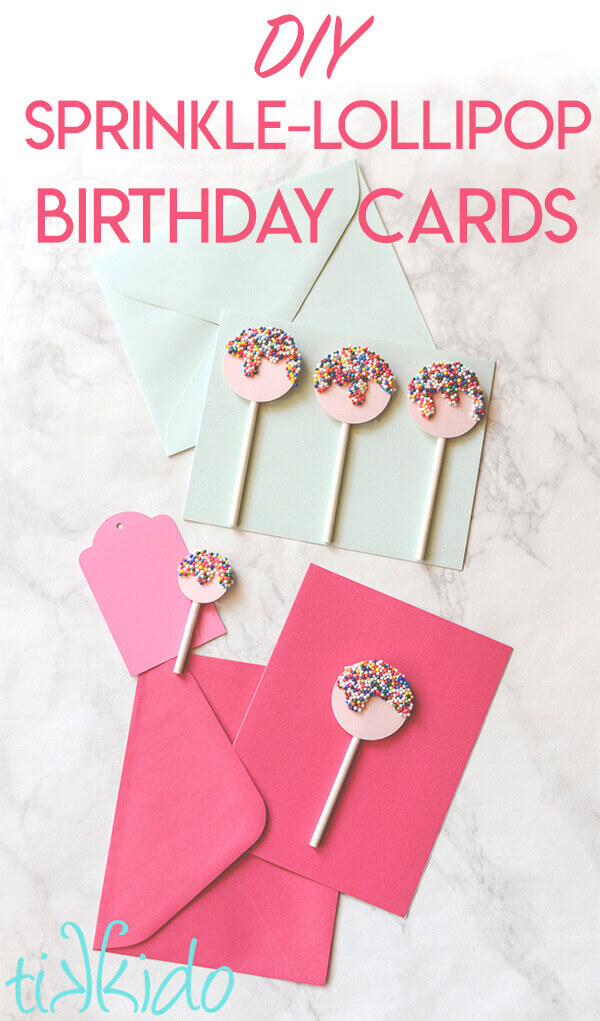 I've always adored stationary.  I loved buying pretty stationary sets when I was a kid, and I did write letters to my friends, but mostly I hoarded the pretty, pretty papers.  Maybe if I start making more cards like these sprinkle lollipop invitations I'll have an easier time letting them go?
Actually, I have no idea how well they'd travel in the mail--I'll have to experiment and get back to you--but they'd certainly make adorable, easy birthday invitations to hand-deliver, at the very least.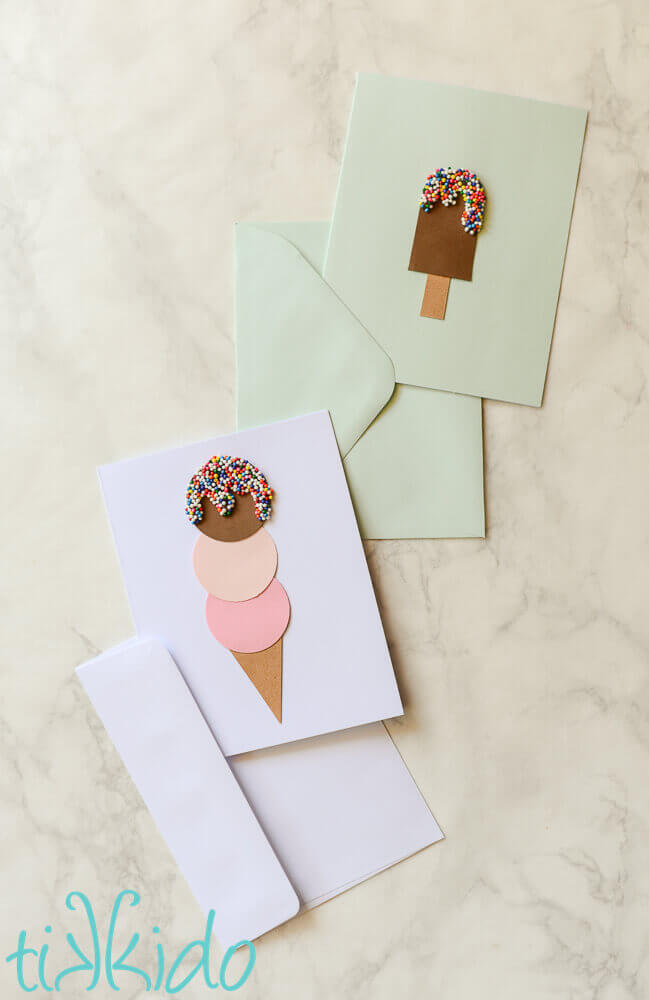 My original idea was for the lollipop design, but I had fun creating a couple ice cream inspired designs, too.  Perfect for summer, right?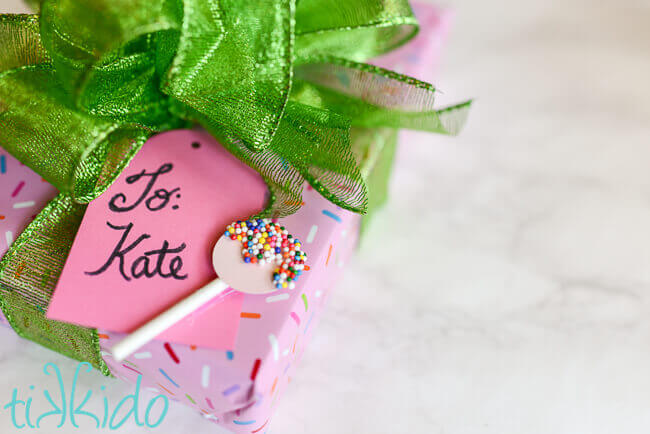 You know me an my love of prettily-wrapped presents.  Of course I made a gift tag, too.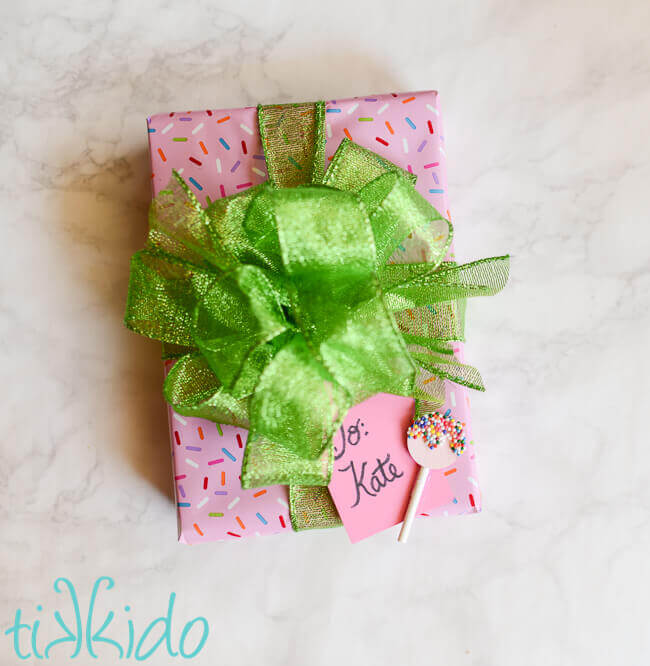 It was the perfect accent for the incredibly darling sprinkles gift wrapping paper I found in the dollar bins at Michaels last week.
Sprinkles Lollipop Homemade Birthday Card Tutorial: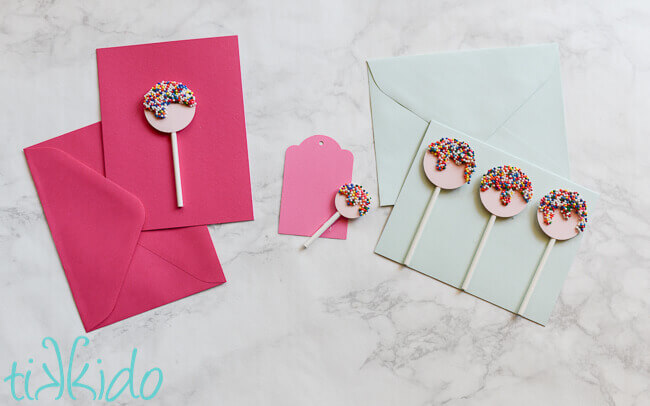 Sprinkles make everything more fun, don't they?  I'd love to get a card like this.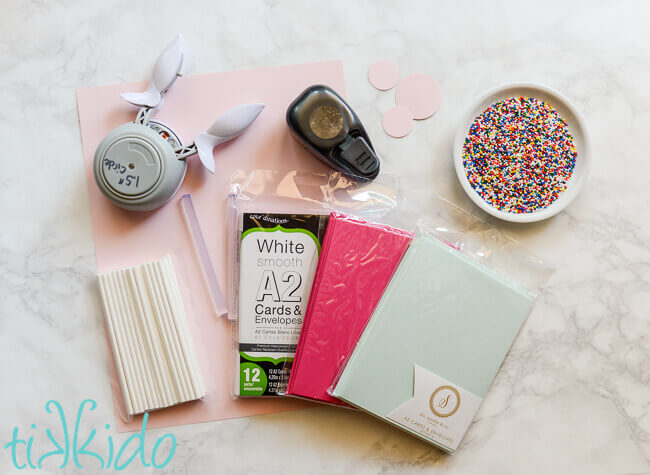 Sprinkles Lollipop Card Materials: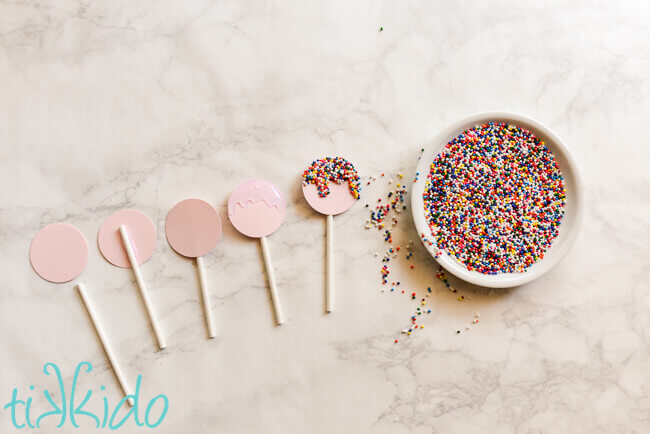 Glue the lollipop stick to the back of a circle of cardstock.  I used 1.5" cardstock circles for the cards, and 1" circles for the gift tags.  I ended up wanting my sticks to be shorter than the 4" length I bought, so I simply bent and broke them off at the height I wanted.  It's actually easier to break the sticks than use scissors.
Use a low temperature hot glue gun to add glue where you want the sprinkles to be.  while the glue is still hot and soft, cover in rainbow sprinkles.  Shake off excess.
Glue the lollipops to the pre-made blank cards.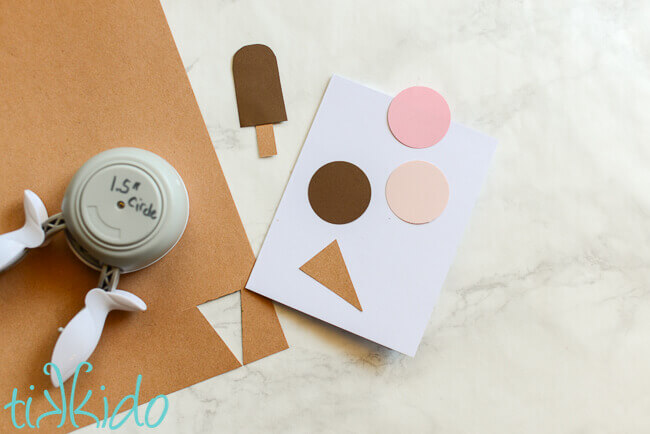 The ice cream shapes were made with a mix of the 1.5" circles and simple freehand-cut shapes.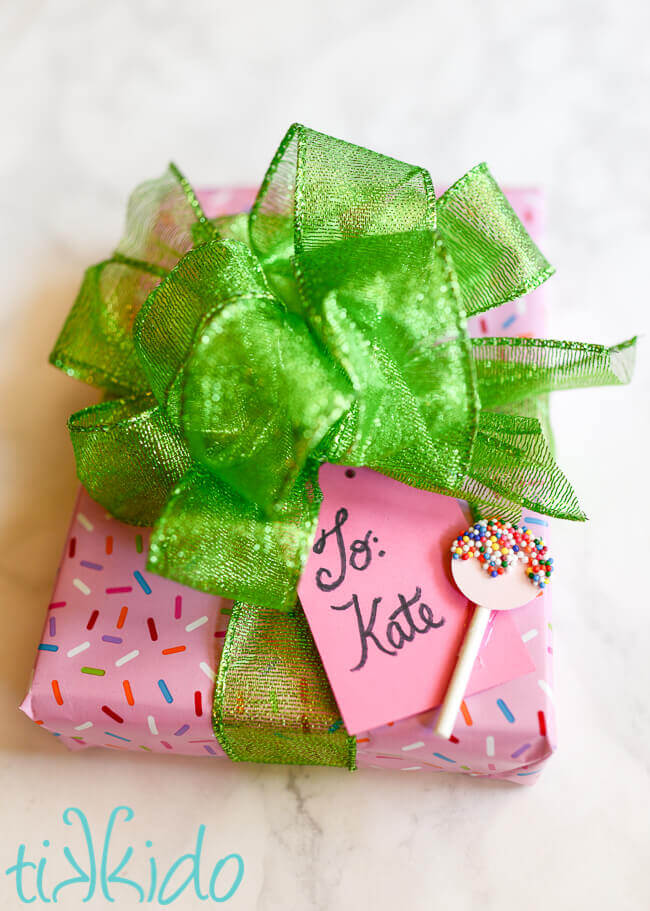 I love making my own gift tags using my tag-shaped cardstock punch, too.  Isn't the lollipop on the tag the perfect addition to this sprinkle-paper-wrapped gift?  Pretty gift wrapping just makes me so happy!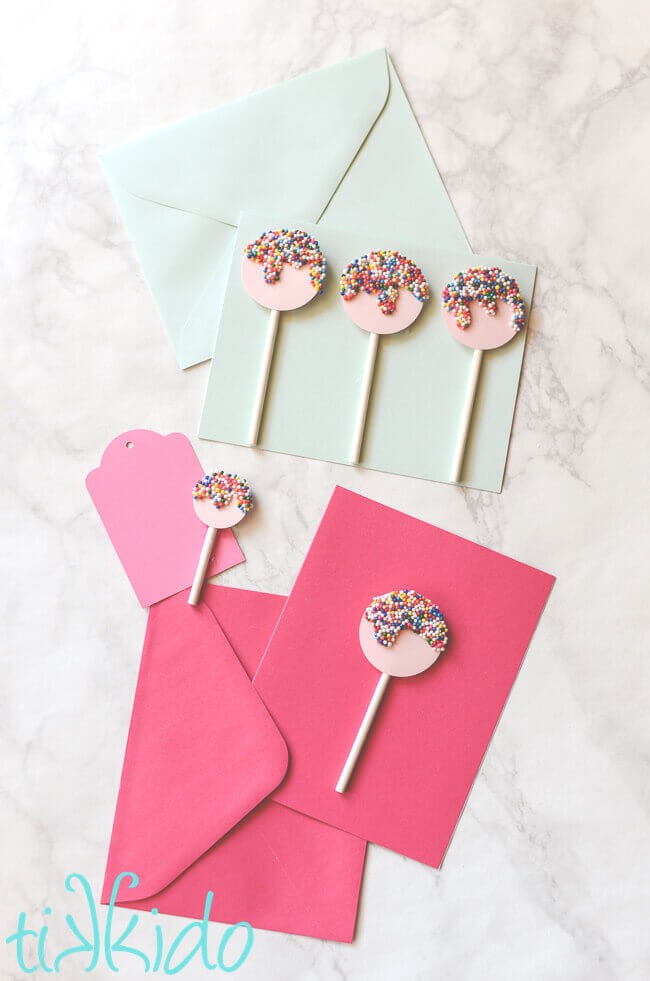 Be sure to follow my Cards and Invitations and Creative Gift Wrapping Pinterest boards if you like this kind of stuff as much as I do.