Printer-friendly version
Rhubarb liqueur (like limoncello, but with rhubarb) is incredibly easy to make, and creates the most delicious, summery, sweet and tart cocktails.  And the color is absolutely gorgeous, which makes rhubarb liqueur great for gift-giving, too.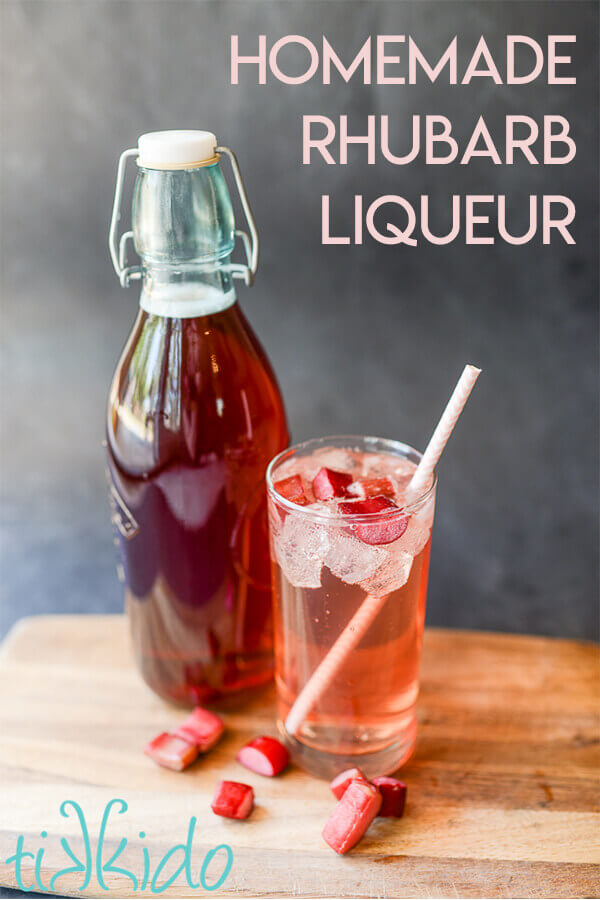 I had rhubarb left over from the rhubarb cobbler I made recently (but not enough to make another one, sadly), so I decided to make a homemade rhubarb liqueur.
I love rhubarb.  I like cocktails.  This was clearly an excellent idea.  Kind of a rhubarb version of limoncello.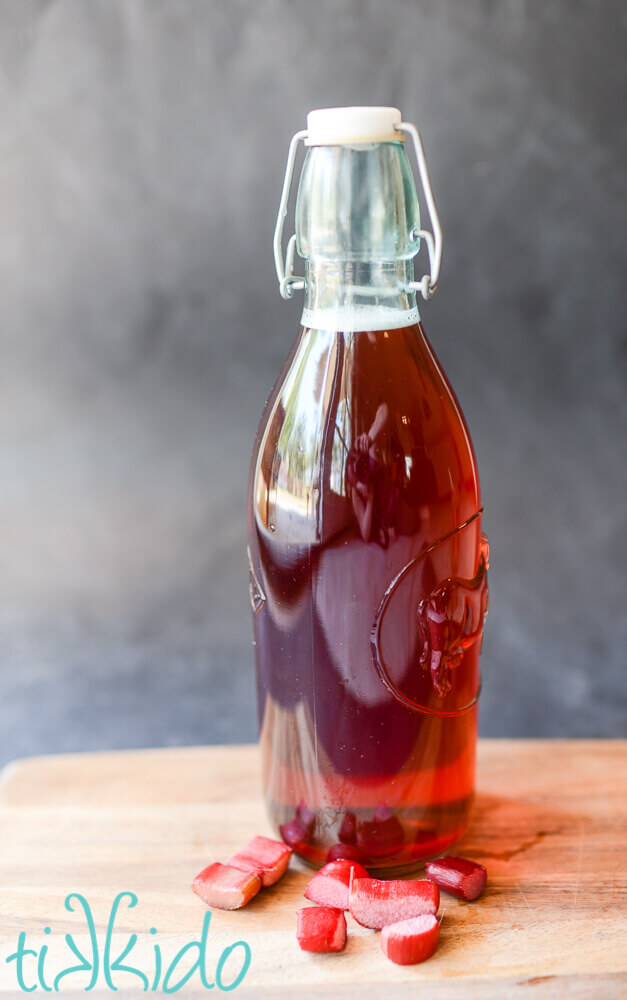 Rhubarbcello?  Rabarbarocello?  (I looked up the word for rhubarb in Italian.)  Whatever you want to call it, it's delicious.
Homemade Rhubarb Liqueur Recipe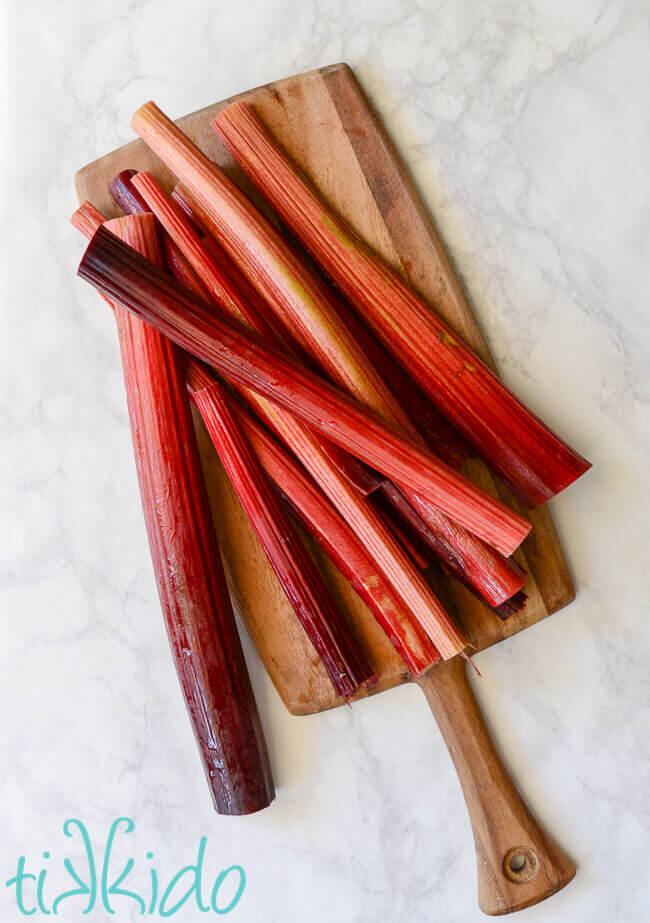 Have a bountiful crop of rhubarb?  Save a bit of that amazing spring/early summer flavor for later in the year by making homemade rhubarb liqueur.
Ingredients for Rhubarb Liqueur (Like Rhubarb Limoncello):
Everclear (or other other 151 proof alcohol)
rhubarb
simple syrup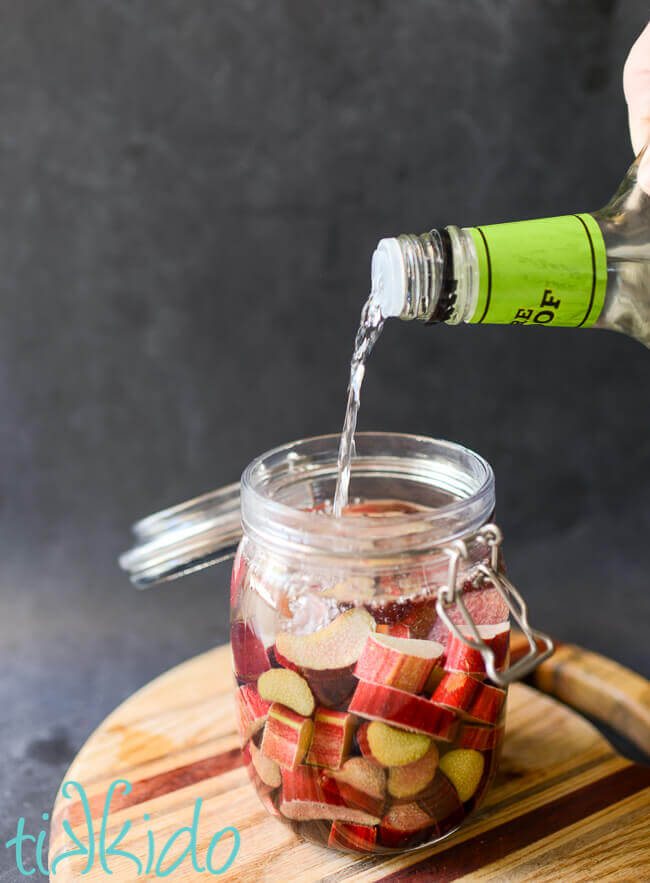 Cut rhubarb into slices.  Pour the 151 proof grain alcohol over the rhubarb in a sealable glass container.  Add enough alcohol to cover the fruit (ok, yes, it's a vegetable, but it tastes like a fruit when you bake it in a pie).  You can also use vodka, if Everclear or something similar isn't available in your area, but you'll extract more flavor and color with the higher-proof alcohol.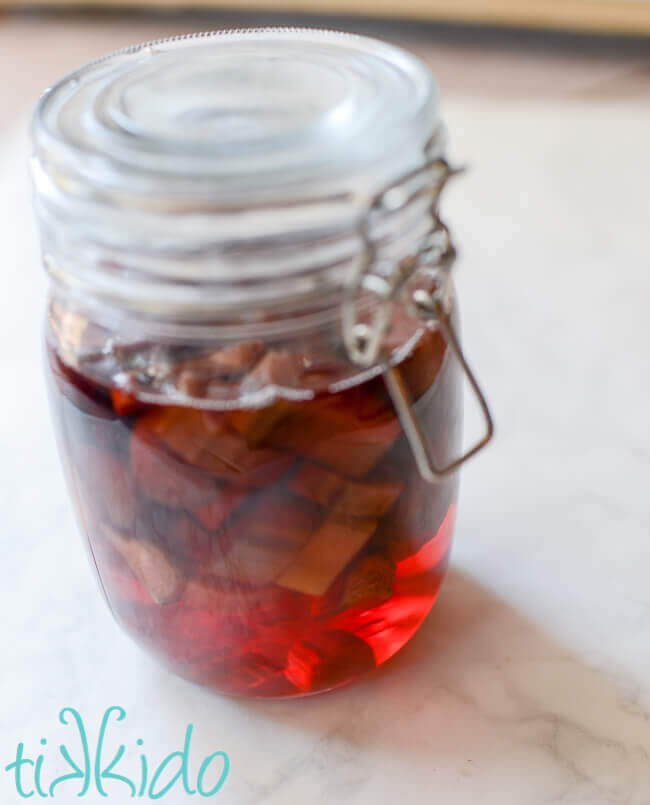 Seal the container and let it sit in a dark corner of the kitchen for a week or two.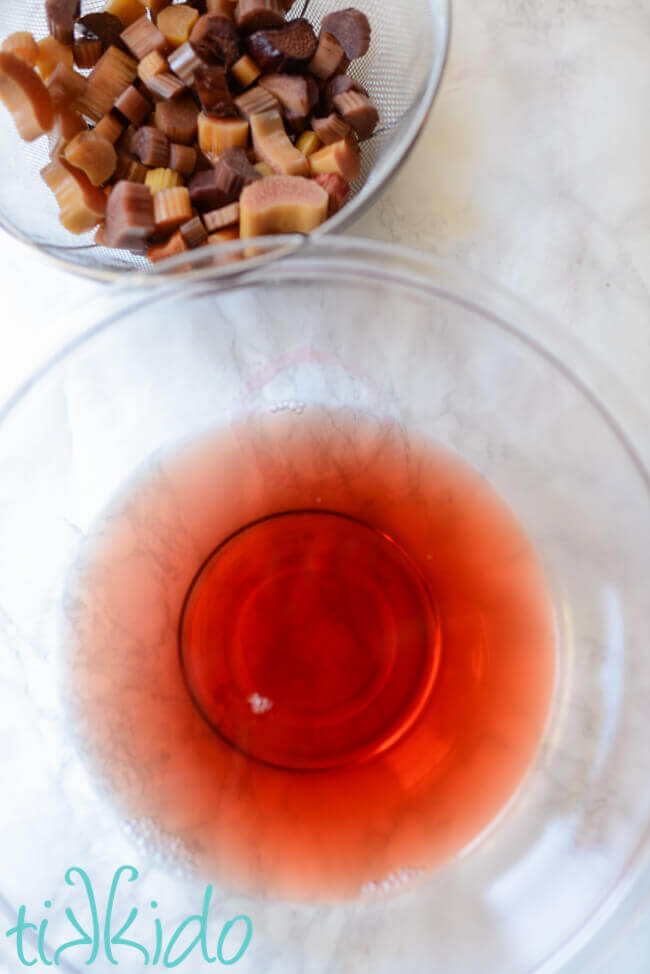 Strain out the rhubarb, and you'll be left with some rather awful looking rhubarb pieces and some gorgeous, ruby-red alcohol.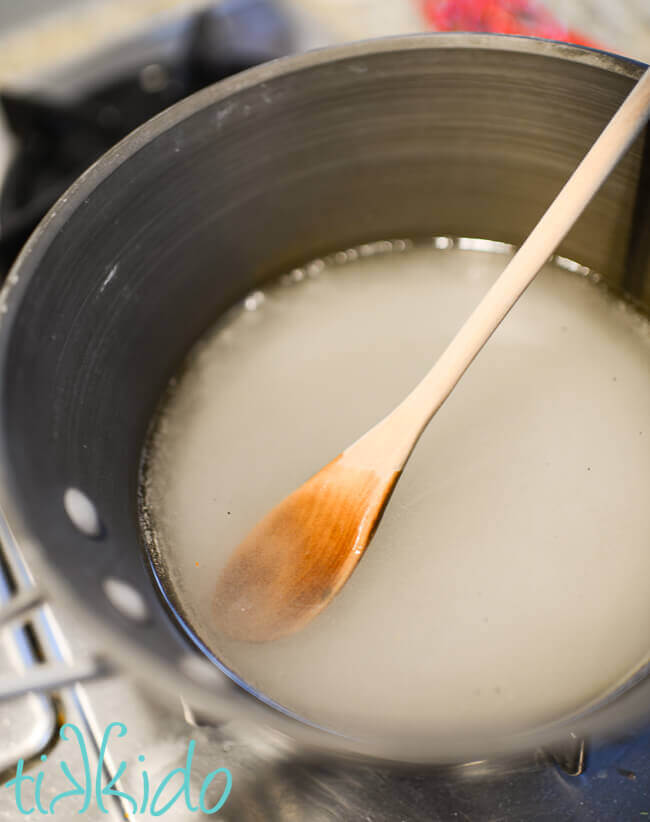 Make a simple syrup with equal parts sugar and water.  Heat, gently stirring all the while, until the sugar dissolves completely.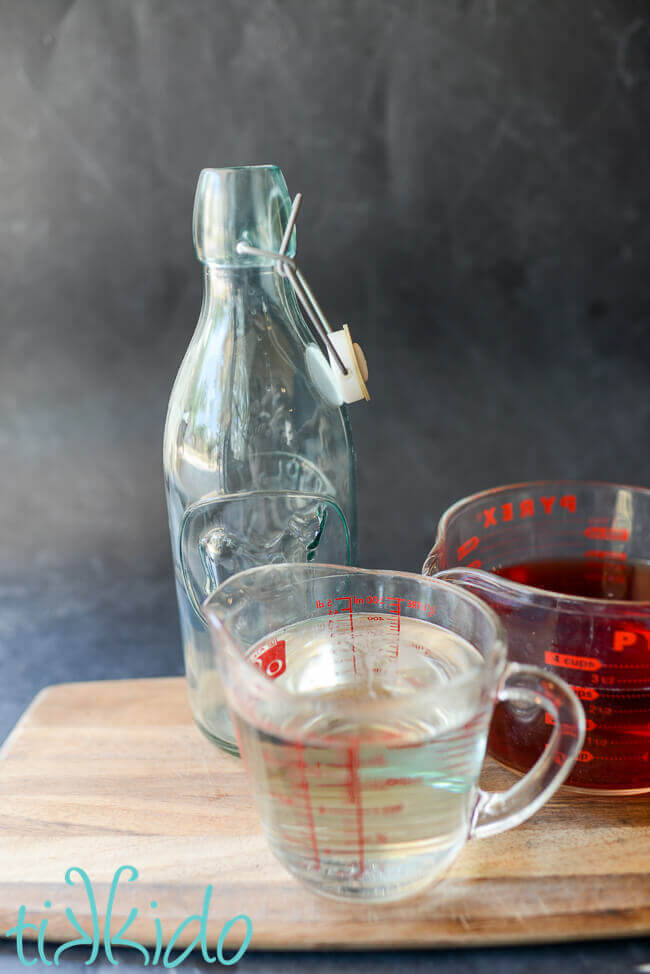 Combine equal parts simple syrup and rhubarb-infused Everclear.  Stir together, and you're done.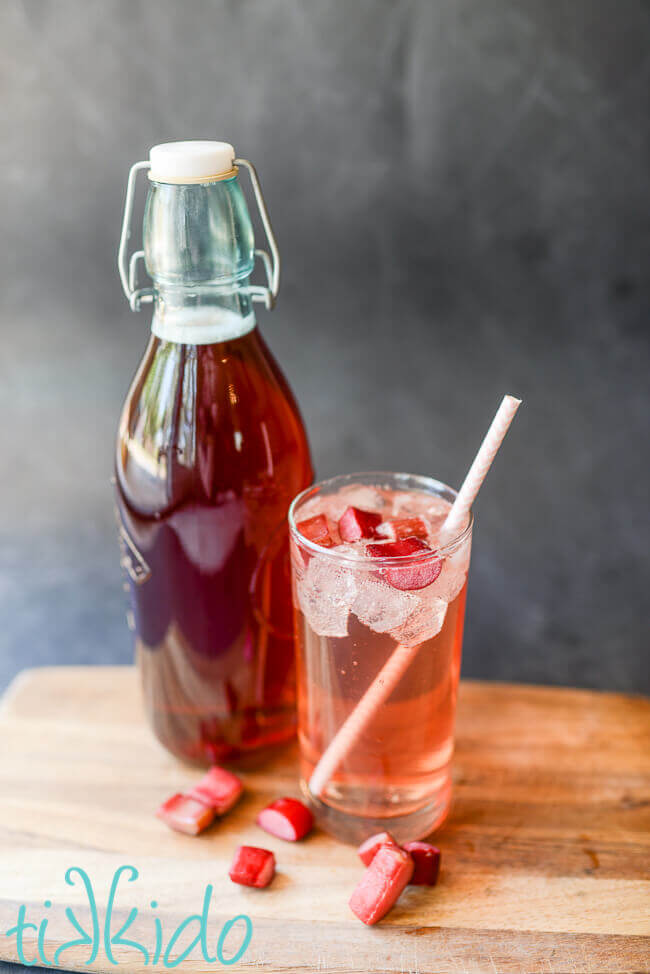 I like keeping my homemade liqueurs in this type of sealable bottle.  I think I actually bought mine at Ikea, though.  
This made a fine cocktail just mixed with some sparkling soda water, but it was a thing of magnificence when combined with homemade lemonade.   And I just found out that I can now get Cawston Press Sparkling Rhubarb juice in the states!  (I fell in love with it when I was in the UK--love a country that likes rhubarb as much as I do.) It looks like they have it at my local Total Wine, or you can order it from Amazon.  It's sooooo good, guys.  SO GOOD.  I'm thinking using that as a mixer would be the most delicious thing I've ever tasted.  What would you mix with the rhubarb liqueur?
Other Fruit Liqueur Recipes You Might Like: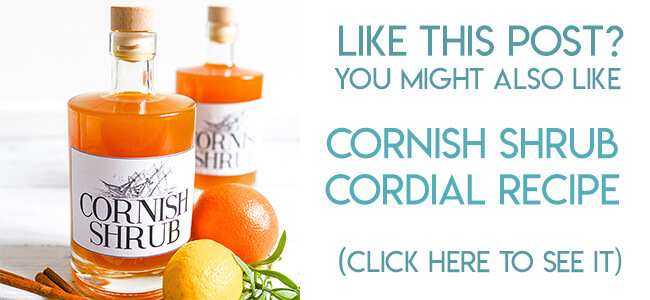 Other Cocktail Recipes You Might Like: