Printer-friendly version
Bring home all the wonderful flavor of apple cider donuts fresh from the cider mill with this apple cider donut bundt cake recipe.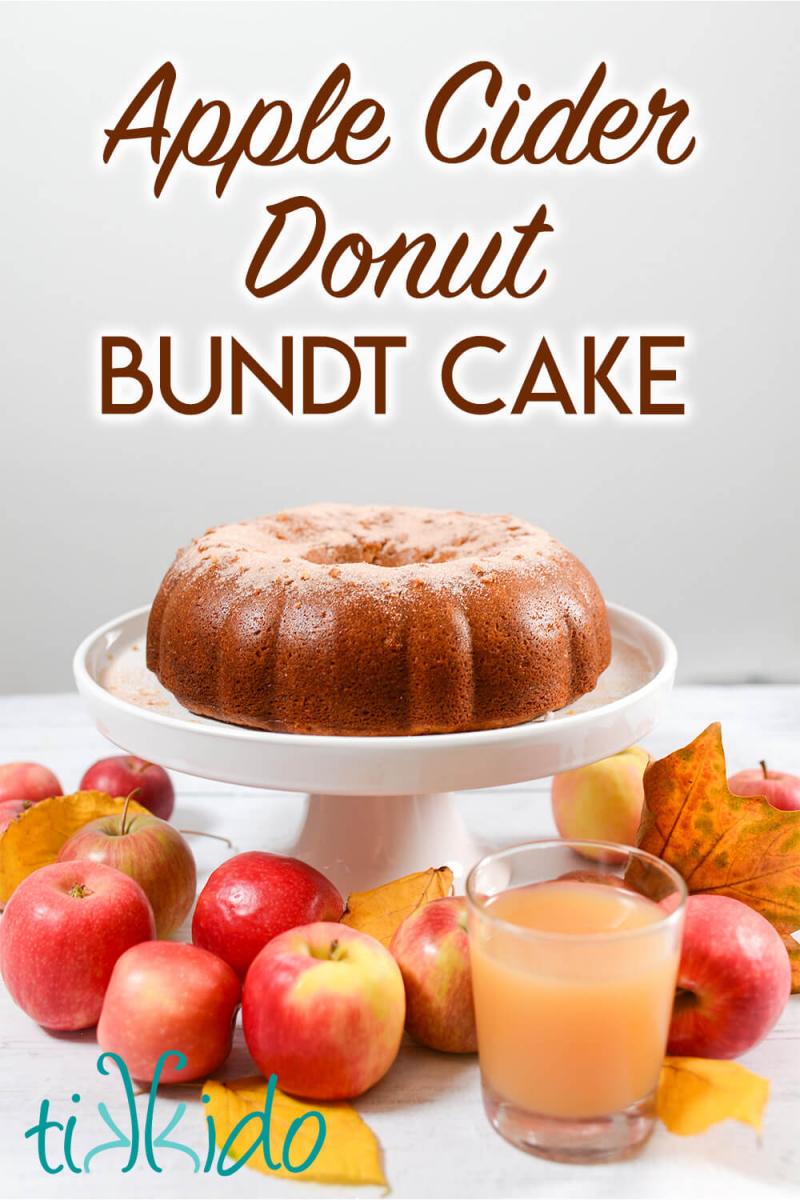 Apple cider donuts are delicious pastries popular at cider farms in the midwestern US states.  They're tasty little donuts made with freshly pressed apple cider--and of course, are even better if you dunk the donuts in the cider!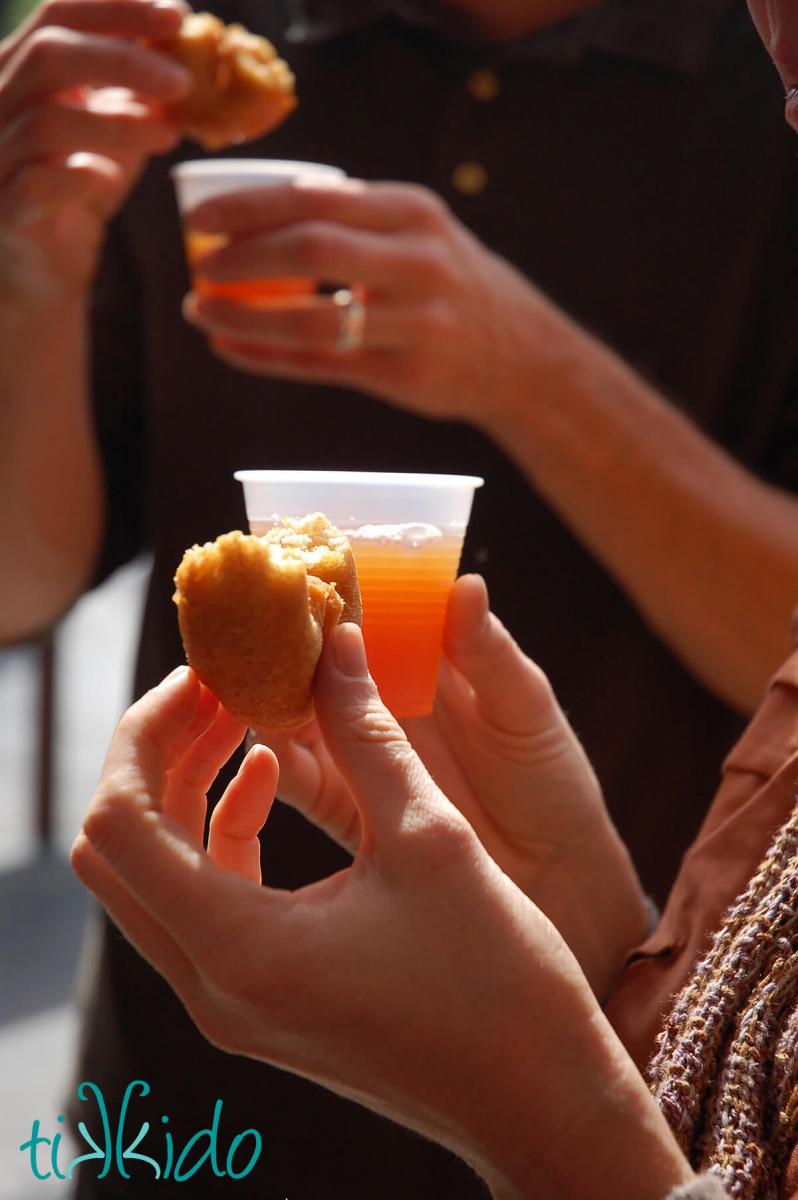 This bundt cake recipe takes all that fabulous fall flavor and turns it into an easy to make bundt cake.
Apple Cider Donut Bundt Cake Recipe: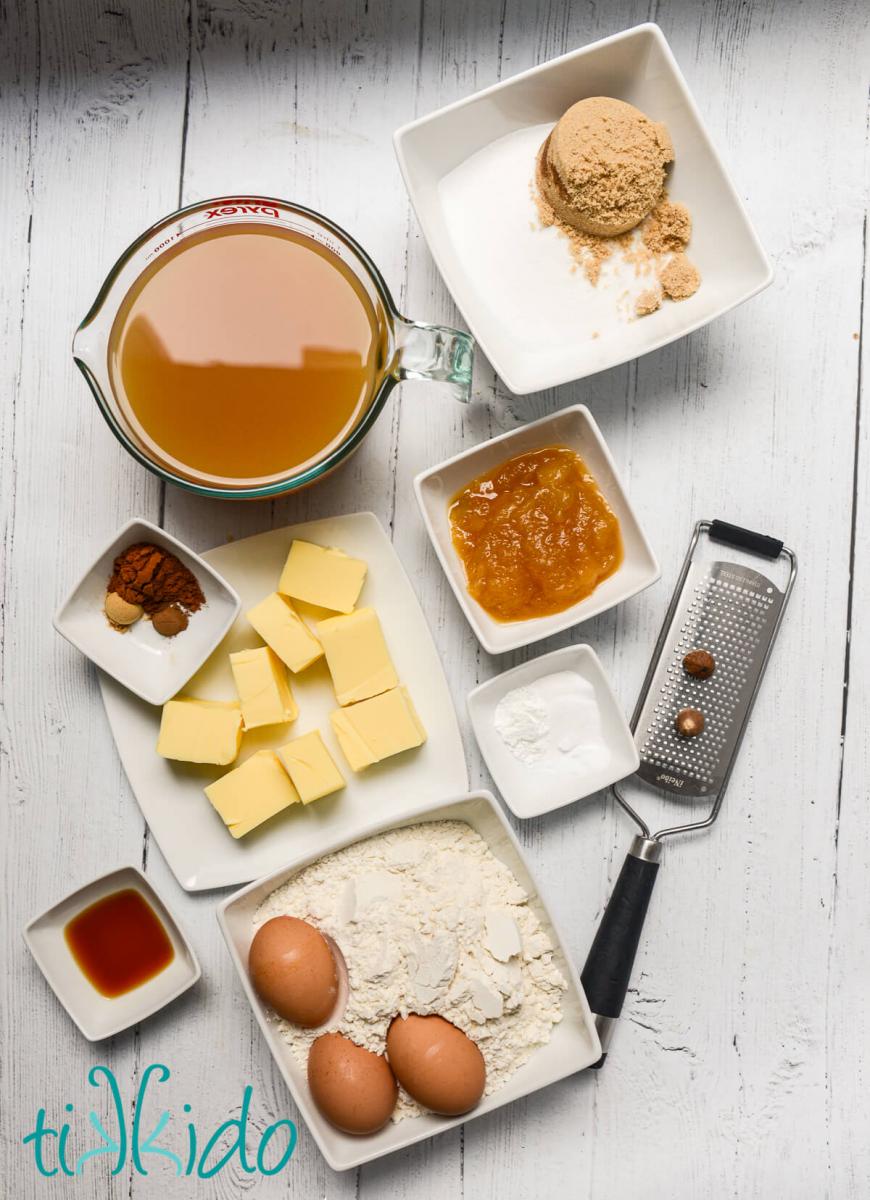 Ingredients for Apple Cider Bundt Cake:
1 cup (2 sticks) of butter, melted
3 cups flour
3 cups apple cider
3/4 cup unsweetened applesauce
2 teaspoons vanilla extract
3 eggs
1 1/2 teaspoons baking powder
1/2 teaspoon baking soda
1 teaspoon salt
1/2 teaspoon ground nutmeg
1/2 teaspoon ground ginger
1/8 teaspoon ground allspice
1 1/2 teaspoon ground cinnamon
1/2 cup brown sugar
1 cup white sugar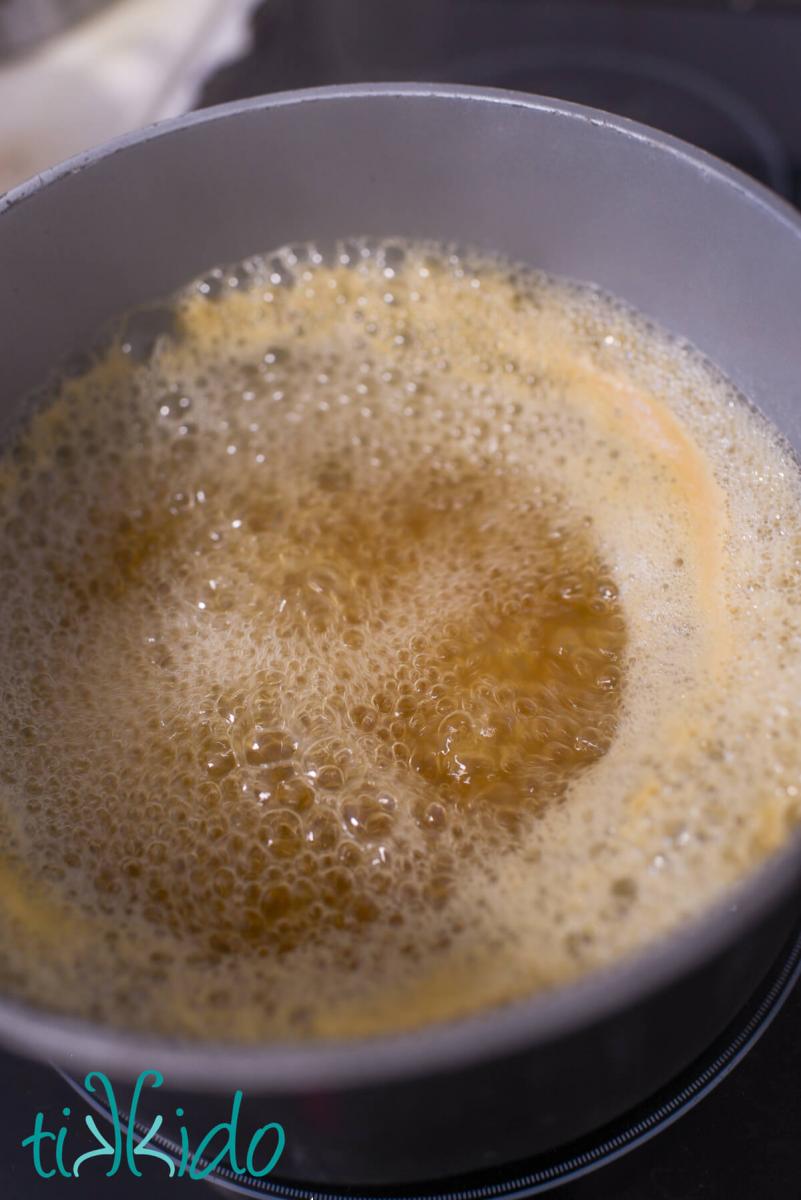 The first step in making an apple cider donut cake is to reduce the fresh apple cider.  Boil the three cups of apple cider until it reduces in half, so you're left with about 1 1/2 cups of concentrated apple cider.  It took me about 20 minutes to reduce my cider.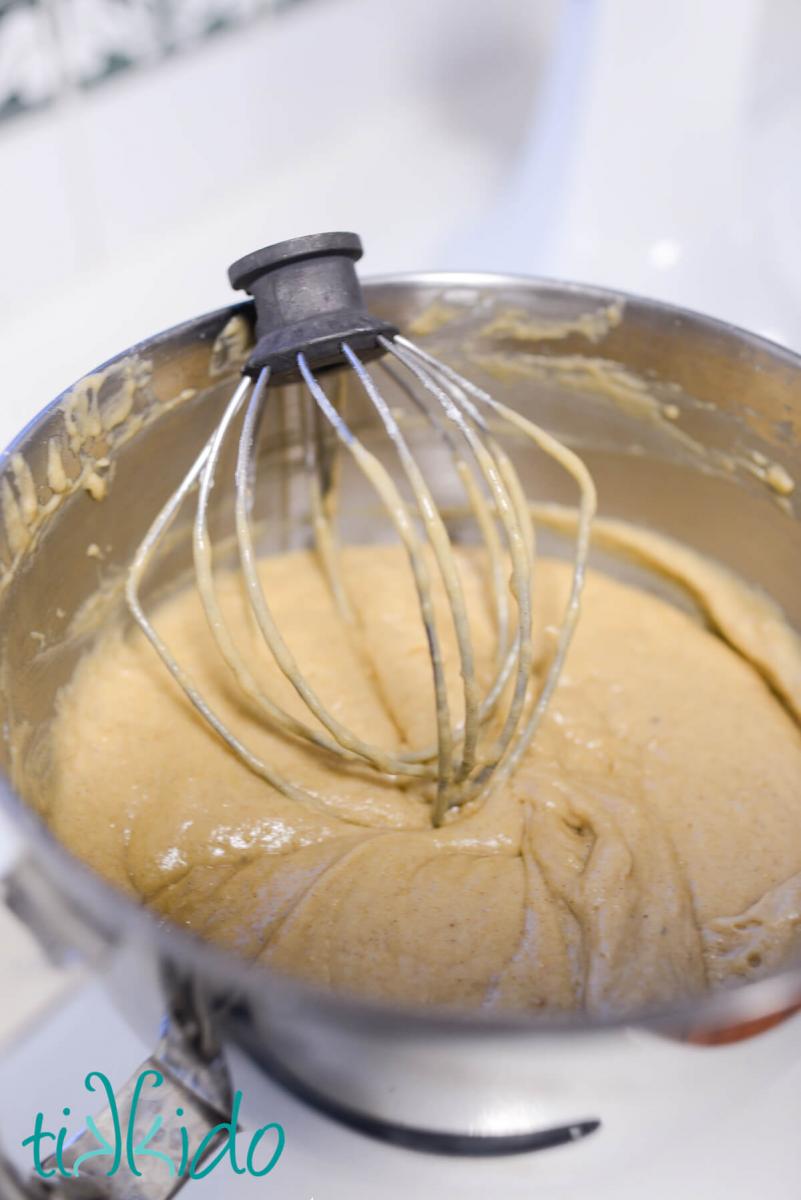 Combine the melted butter, eggs, sugar, vanilla, applesauce, and one cup of the reduced cider (leaving 1/2 a cup of the cider for later).  Beat well using a whisk attachment.
Add the dry ingredients, and mix just until well combined.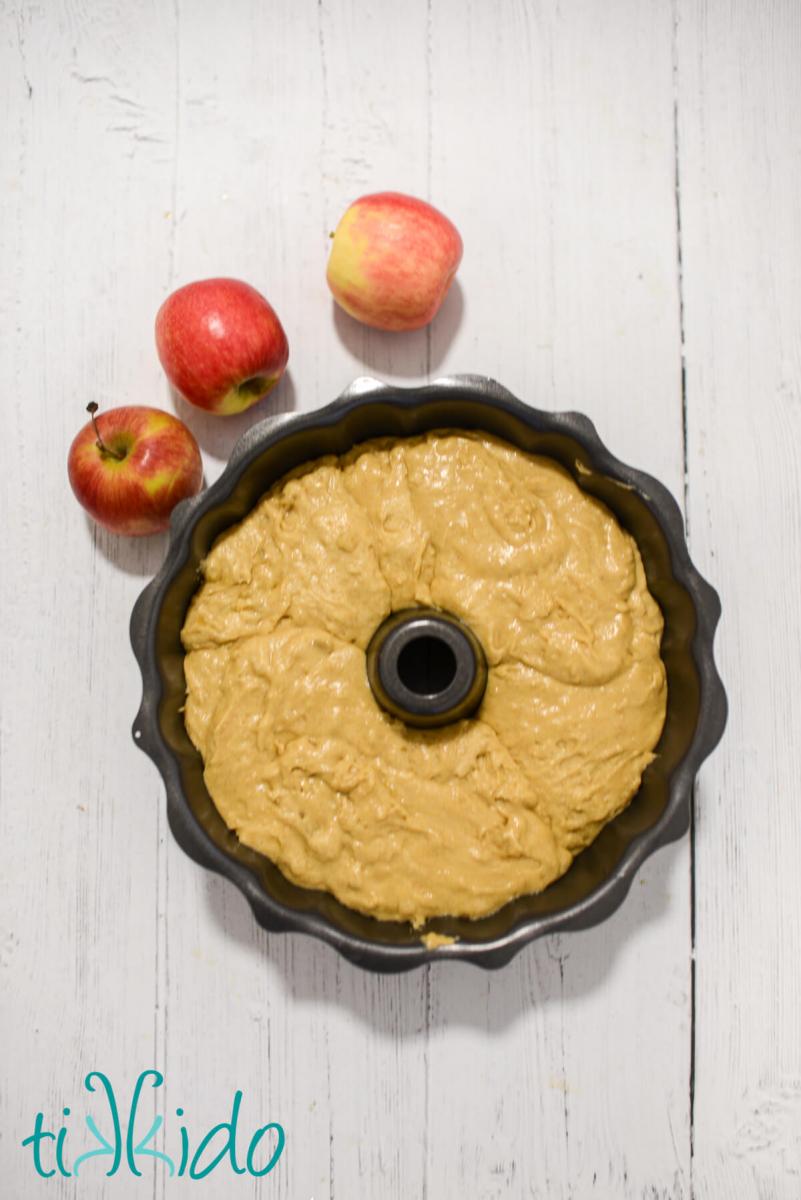 Pour the cake batter in a prepared bundt pan.  I have a nice nonstick bundt pan, but if you're in any doubt about the non-stick abilities of your pan, butter and flour the pan before adding the batter.
Bake the cake at 325 degrees Fahrenheit for 45-50 minutes, until a test skewer comes out of the center of the cake clean.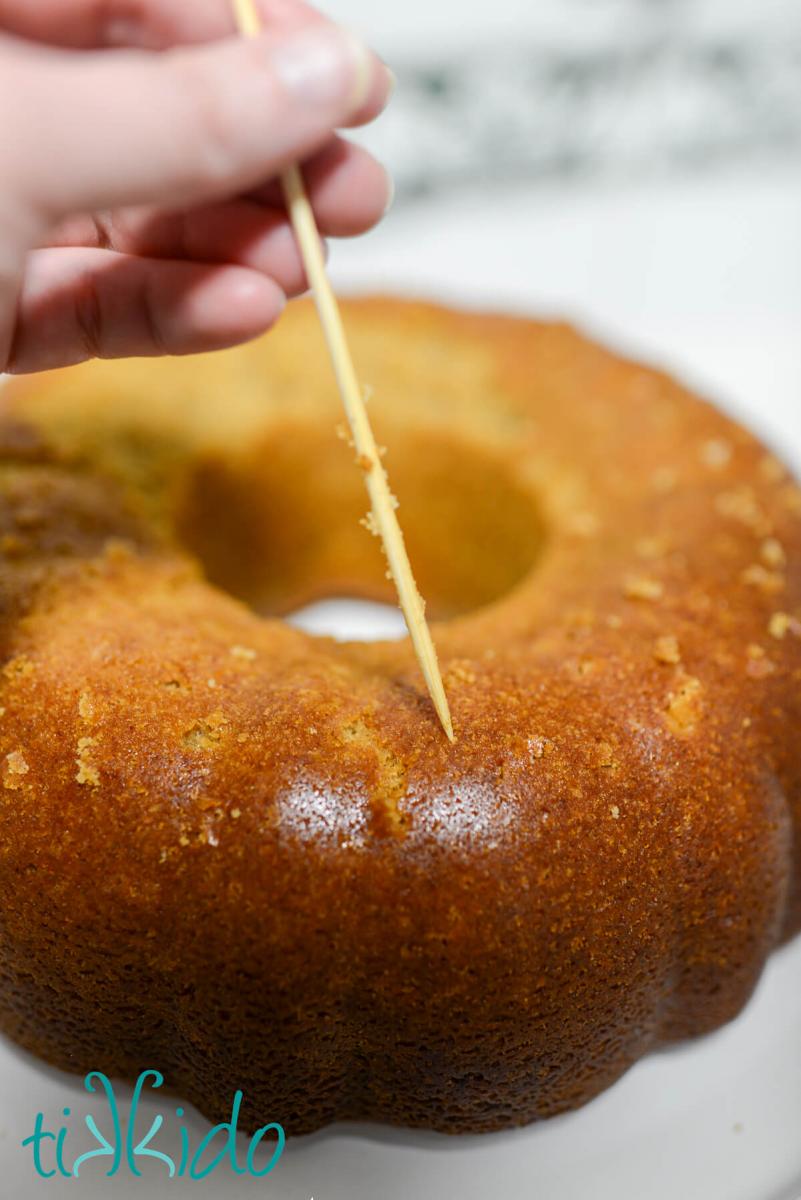 Immediately after taking the cider donut cake out of the oven, while it's still in the pan, poke holes all over the bottom of the cake.  Slowly pour 1/4 cup of the remaining concentrated apple cider over the bottom of the cake and let it soak in.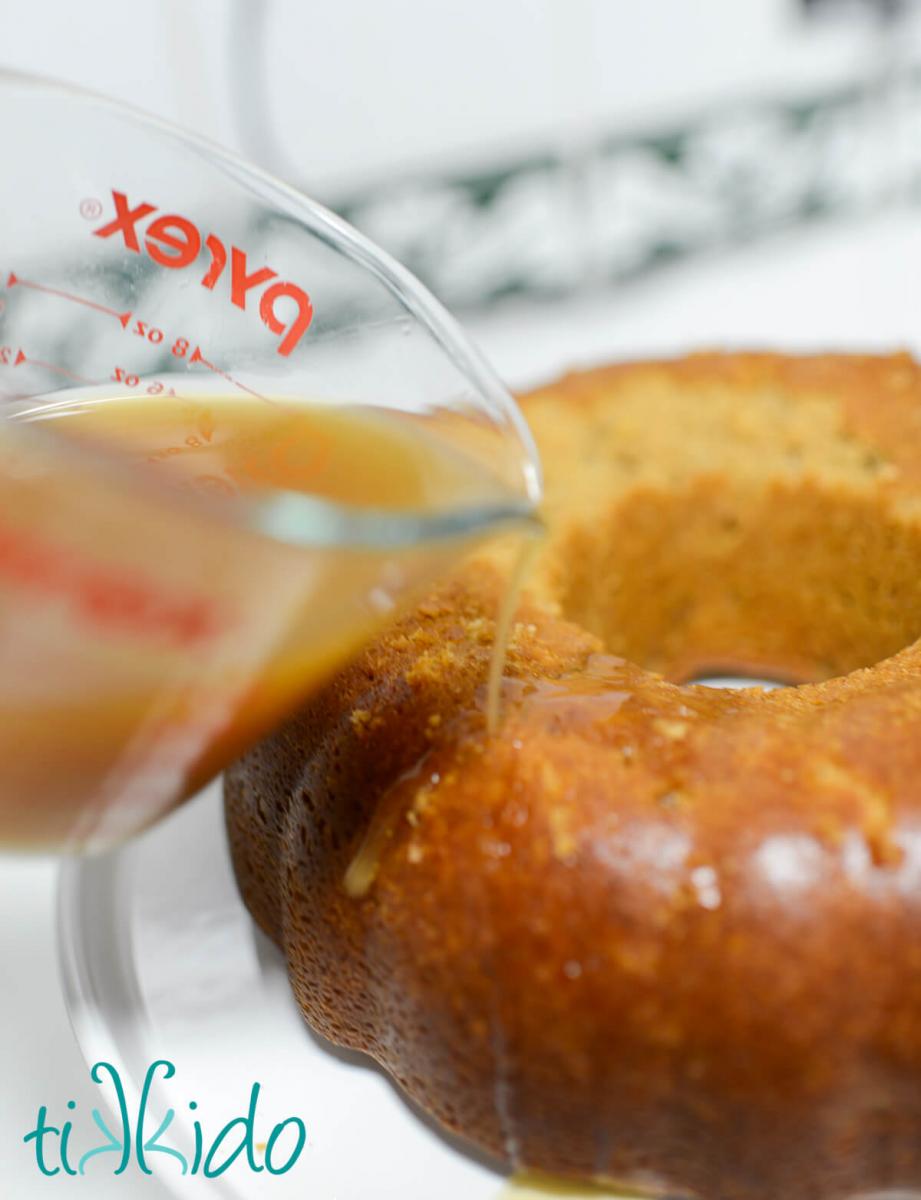 Let the cake cool on a wire rack for 15 minutes, then turn it out on a plate, poke holes in the top of the cake, and slowly drizzle the rest of the apple cider concentrate on top of the cake.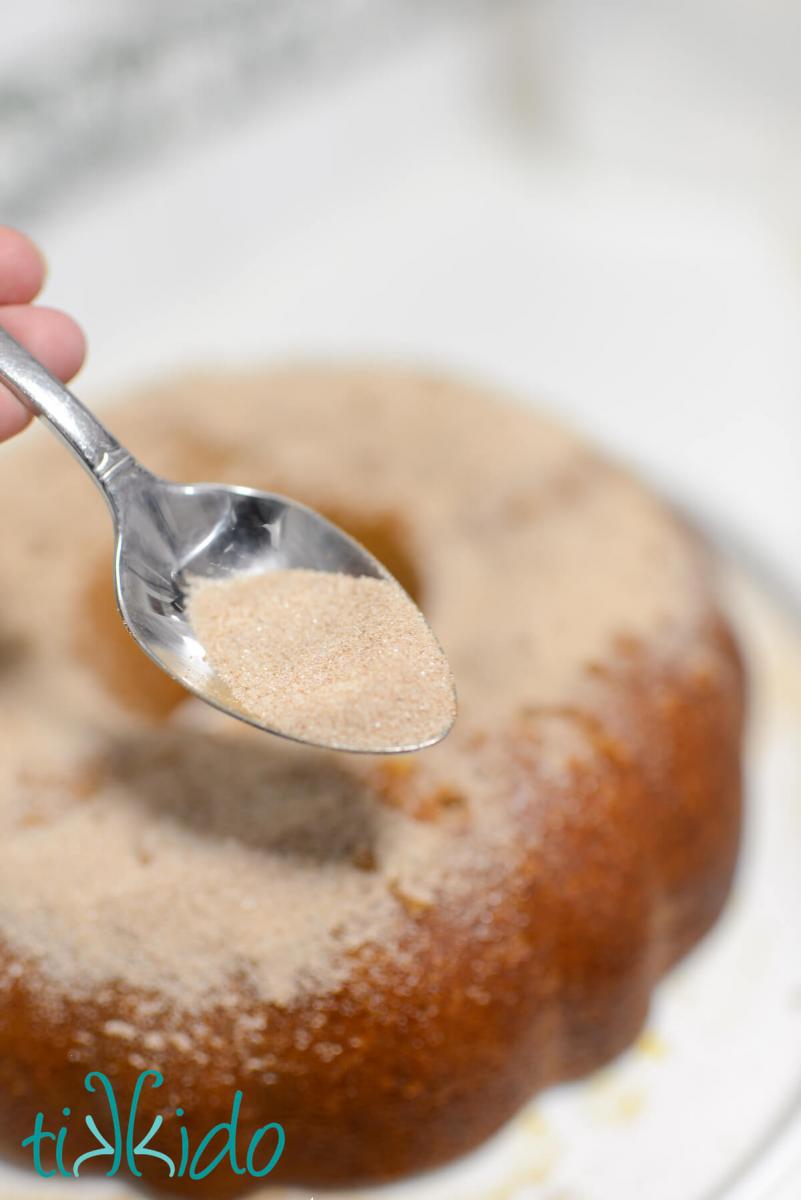 Let the cake cool completely, then sprinkle the top of the cake with cinnamon sugar.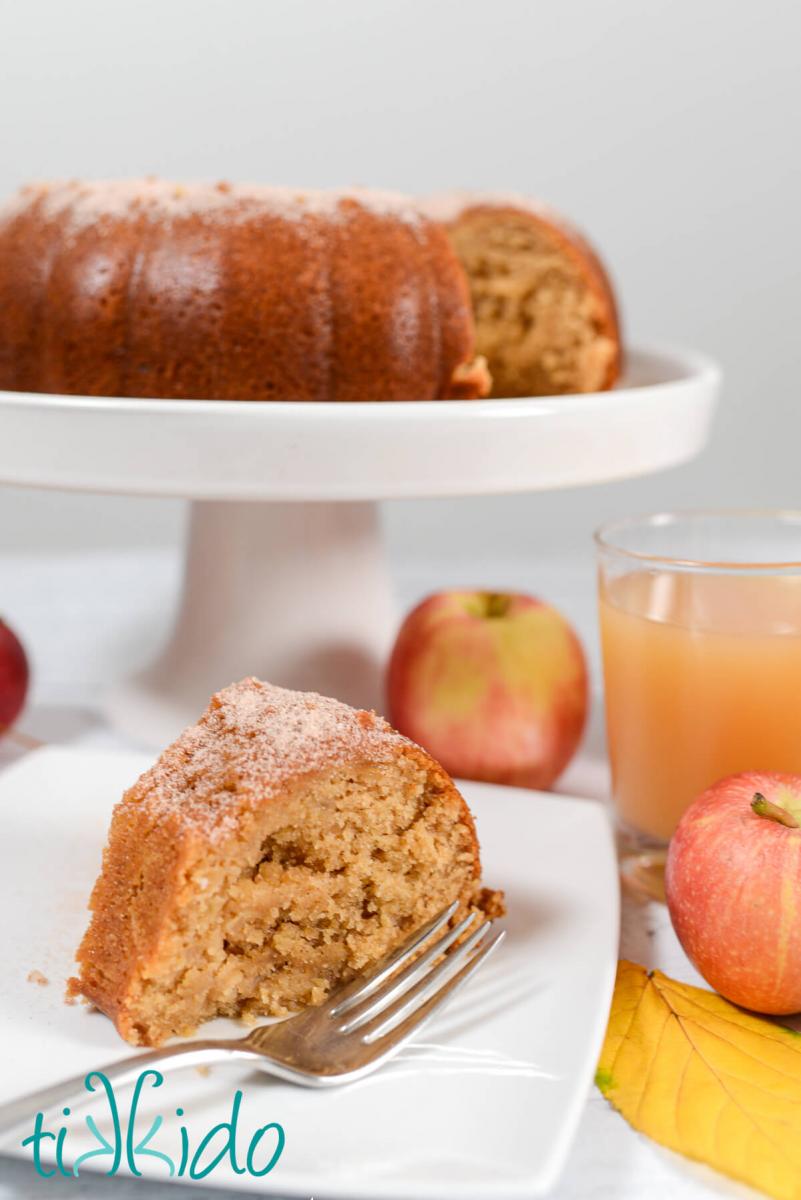 This is an incredibly moist, delicious cake full of apple flavor and warm fall spices.  Absolutely perfect with a glass of freshly pressed apple juice!
Other Bundt Cake Recipes from the Taste Creations Blog Hop:
Be sure to check out the other amazing bundt cake recipes from my fellow bloggers in the Taste Creations Blog Hop this month.
Our Good Life: Caramel Latte Bundt Cake with Vanilla Bean Glaze
Mom Home Guide: Chocolate Bundt Cake
Other Bundt Cake Recipes You Might Like: