Printer-friendly version
I love beautiful gift wrapping!  And I really love it when it gives you a little hint at what might be inside the package, like this boho style gift packaging.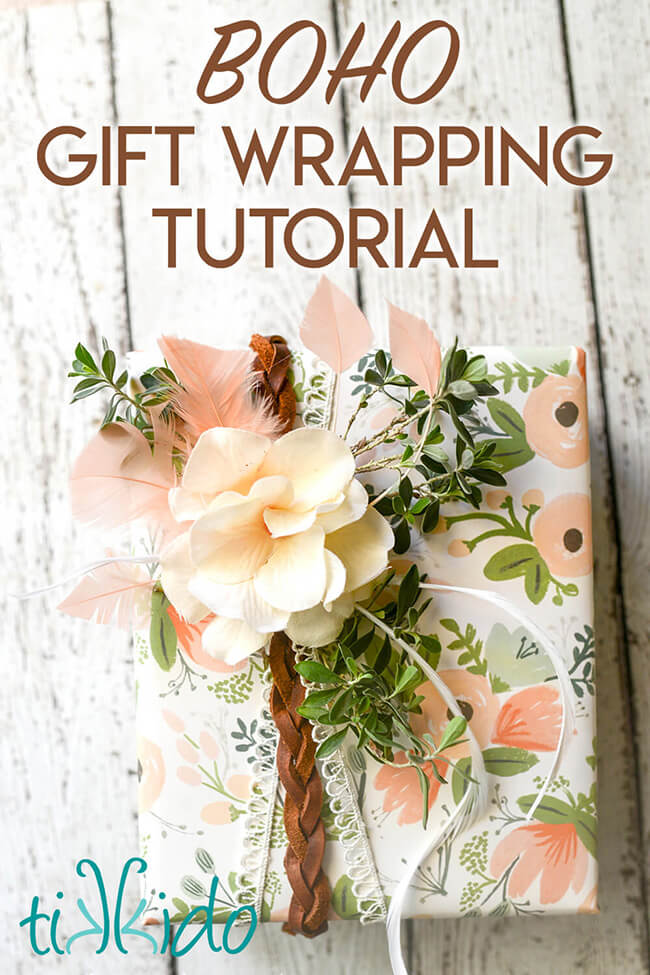 Those dreamy peach and neutral colors, the feathers, the mixed materials of lace and leather and feathers...  and of course, a gorgeous wrapping paper from Rifle Paper Co.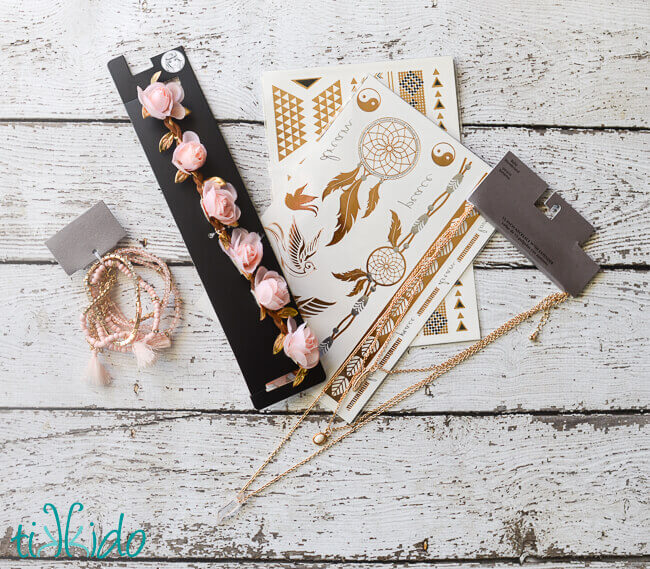 My daughter picked out some fun boho style accessories for her friend's birthday gift, and I was immediately inspired to do a fun gift-wrapping project.  "I'll wrap the present," Ainsley said.  "No!  I have and IDEA!" I replied, and totally took over the task.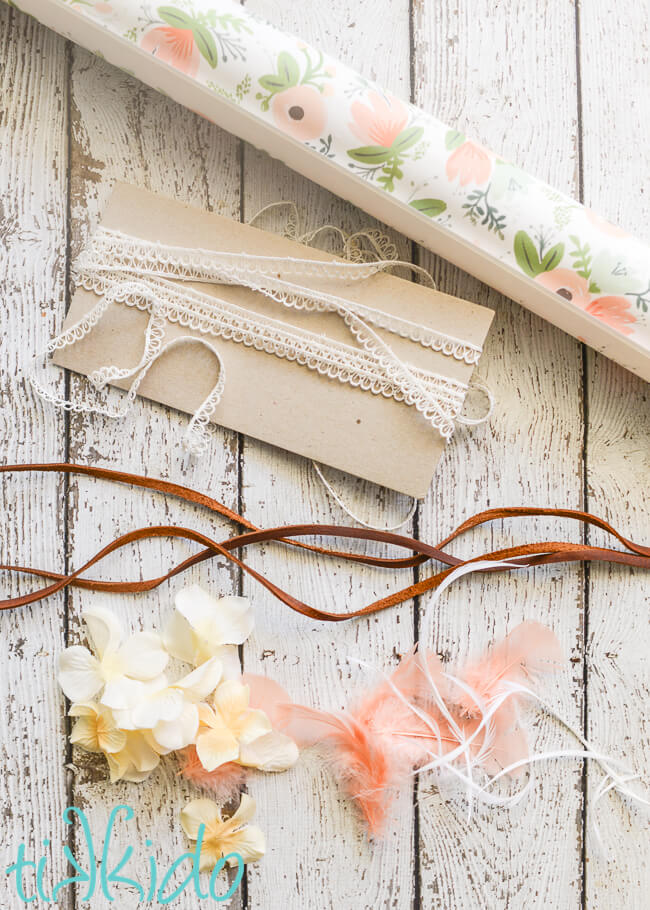 Mixed materials, a variety of textures, and soft, natural colors seemed perfect for this project.  I used only items that I already had in my (embarrassingly extensive) selection of craft supplies.
Materials for Boho Gift Wrapping:
floral wrapping paper (I got mine from Rifle Paper Co.)
craft feathers (I used the peach from this mix) 
goose biot feathers (the long, skinny, curly white feathers)
lace
silk flowers (I used ivory hydrangeas)
ivory felt (for the base of the gift topper)
beads (optional)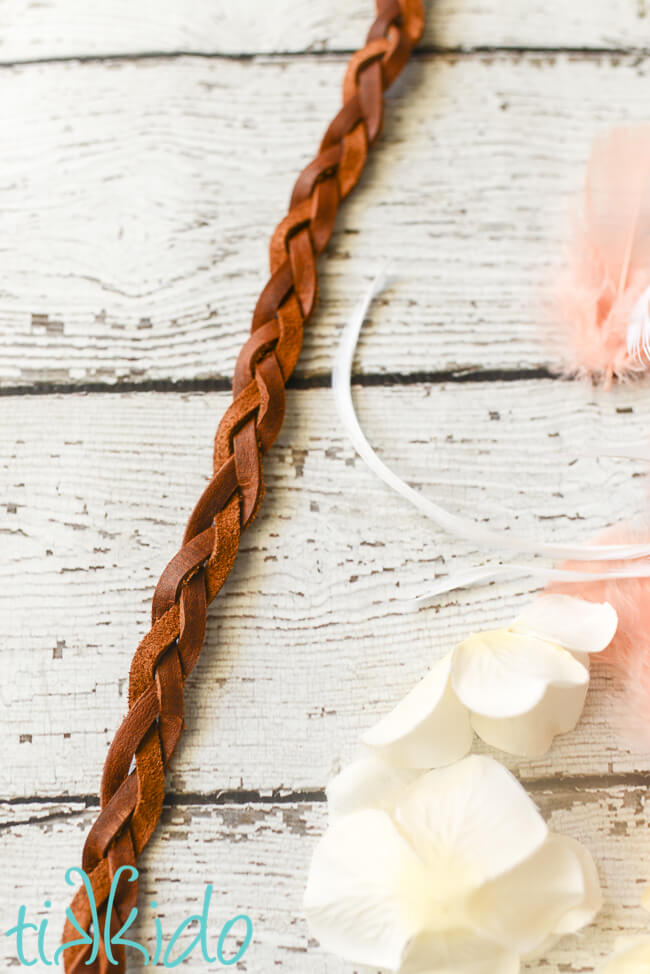 Instead of ribbon, I made a braid of leather lacing, left over from the English Equestrian Tea Party.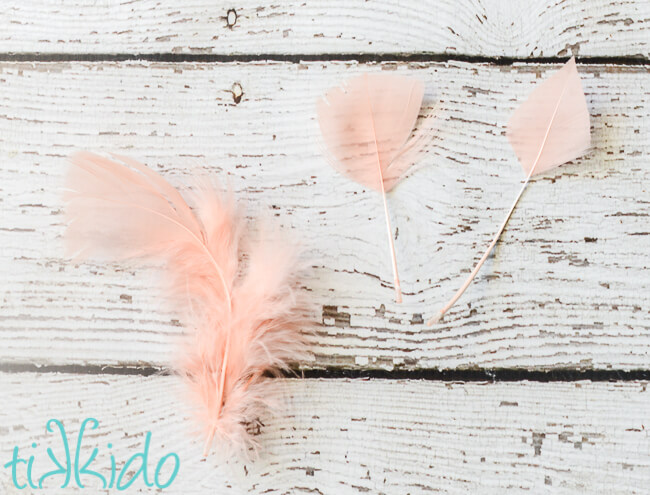 Do you know how easy it is to shape and modify basic craft feathers?  You can easily peel off sections of the feather from the rachis (center part) of a feather.  The remaining part of the feather can easily be trimmed with a pair of scissors.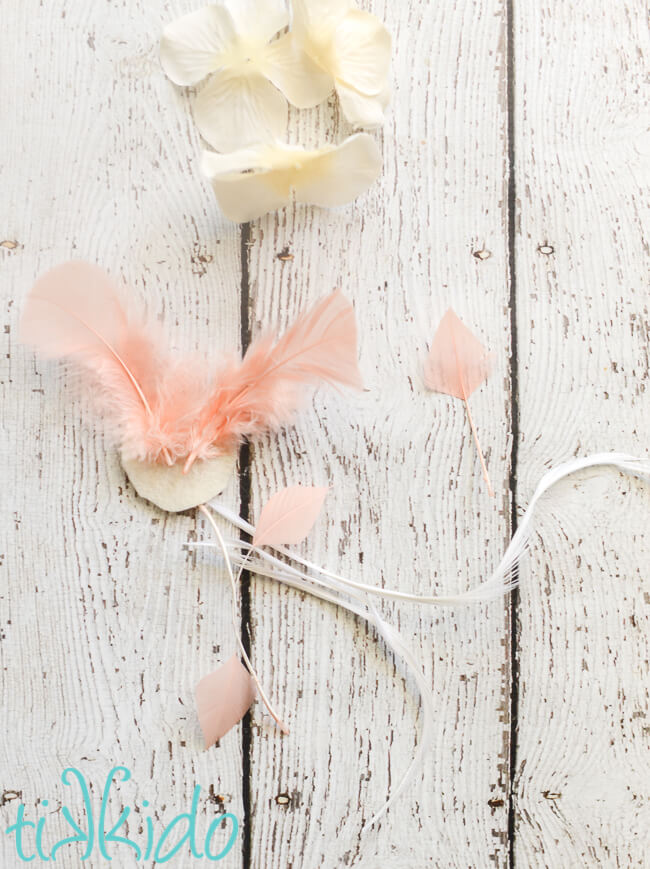 Use a (low temperature!) hot glue gun to start arranging feathers on to a base of a small circle of felt.  Use a low temperature glue gun, because as you press the feathers on the hot glue, some will seep through and get stuck to your fingers.  You do not want that to be high heat glue.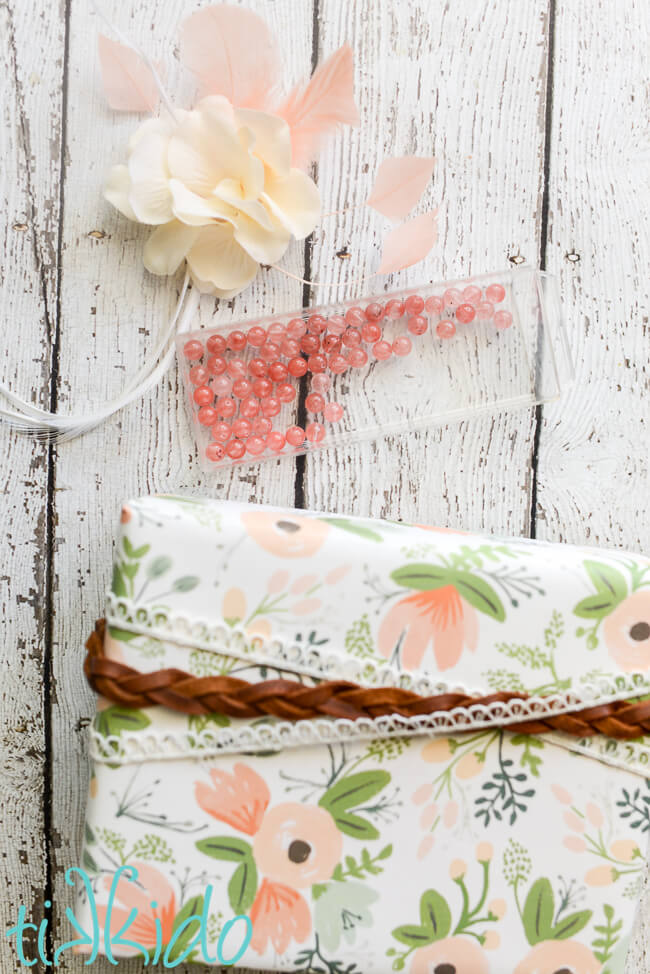 Glue inexpensive silk flowers (removed from their plastic stems) to the felt circle, on top of the feathers.  I find silk hydrangeas incredibly versatile for many projects, including fancy tea party hats.  If you cluster the hydrangea blossoms closely, they don't need any flower centers, but I happened to have the perfect beads in my stash, so I glued some of those to the centers of the flowers, too.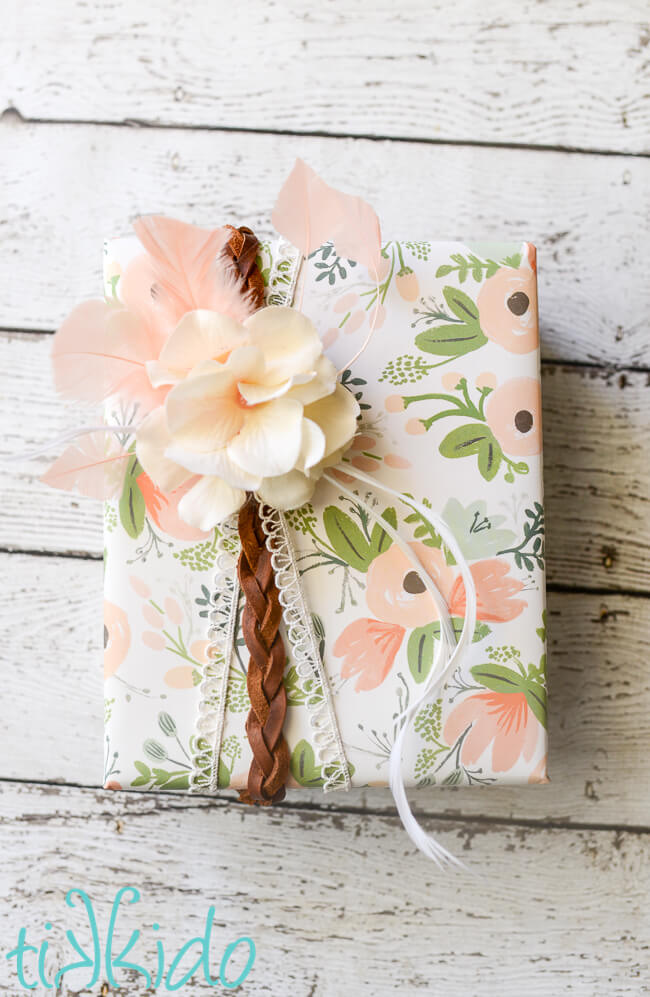 Layer the braided leather and some thin lace on the package like a ribbon (I liked it best offset and somewhat asymmetrical), and add the feather and flower gift topper to the package.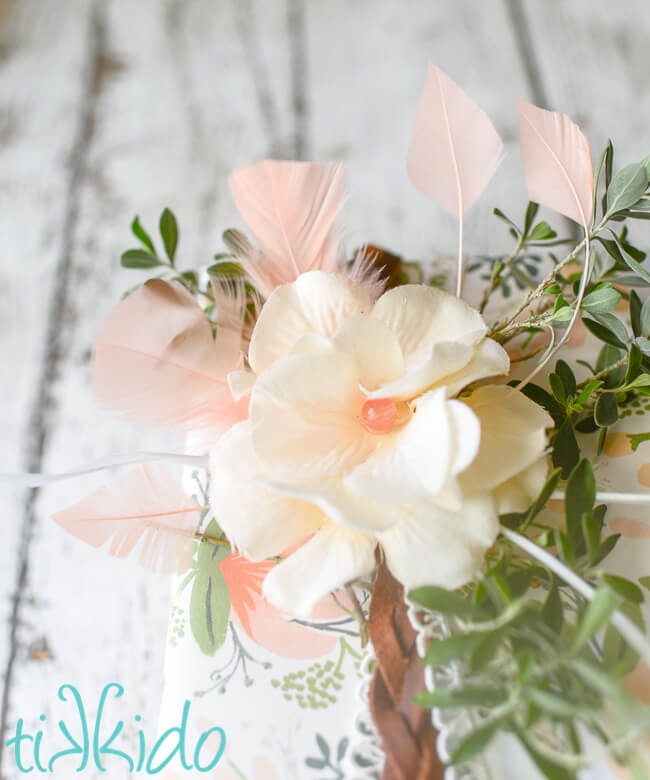 I liked it just as it was, but then I thought to go into my backyard and pick a few green sprigs to tuck in beneath my feather and flower gift topper.  I haven't decided which way I like better!  What do you think?
Other Creative Gift Wrapping Tutorials You Might Like: