Printer-friendly version
This shop has been compensated by Collective Bias, Inc. and its advertiser. All opinions are mine alone. #SoHoppinGood #CollectiveBias
Now that warmer weather is here, I think RHUBARB!  And nothing is better than roasted rhubarb compote on top of vanilla ice cream.  That tangy rhubarb sauce is the perfect match with the smooth, creamy, cool ice cream.  And the rhubarb topping is so easy to make in the oven.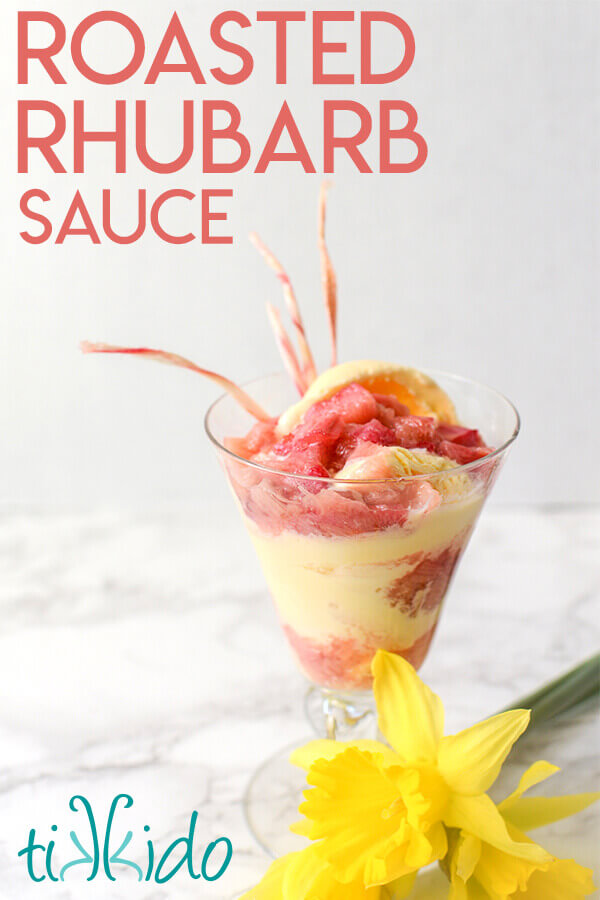 I love rhubarb.  Love it so, so much.  I've made stewed rhubarb plenty of times, but I'd seen a mention of roasted rhubarb on the BBC, and was intrigued.  I knew I had to try it, and that the warm, roasted rhubarb compote would be the perfect complement to my favorite Blue Bunny® Homemade Vanilla ice cream.  Oh yeah, it's definitely ice cream season here.  Who am I kidding?  It's always ice cream season for me, no matter how cold it is!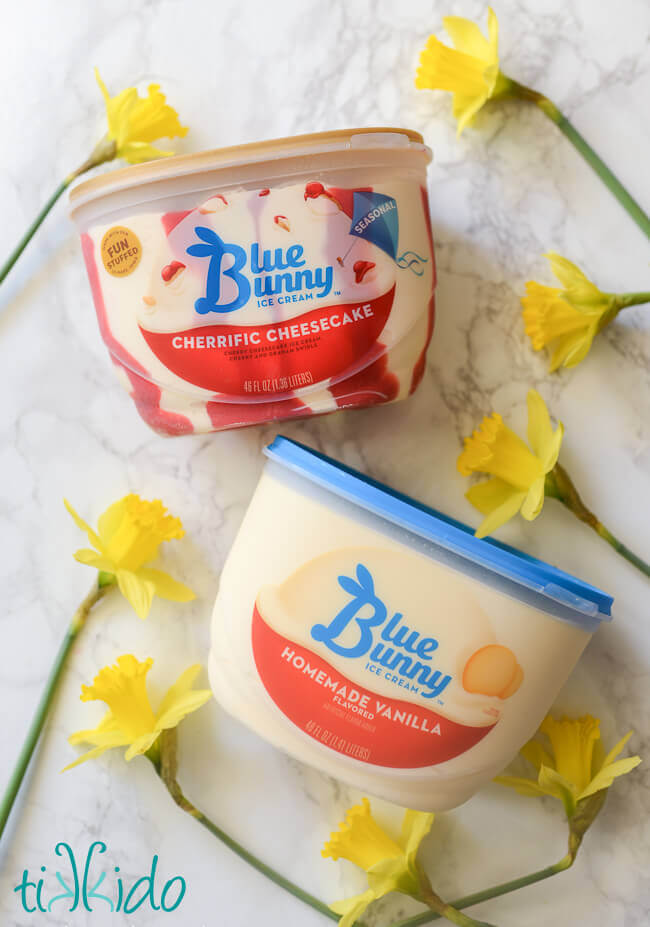 I am absolutely loving Blue Bunny®'s new clear containers!  The swirls and colors of the different flavors are so pretty, and I can see at a glance how much is left in the container.  That's important when negotiating flavor choices with my two daughters.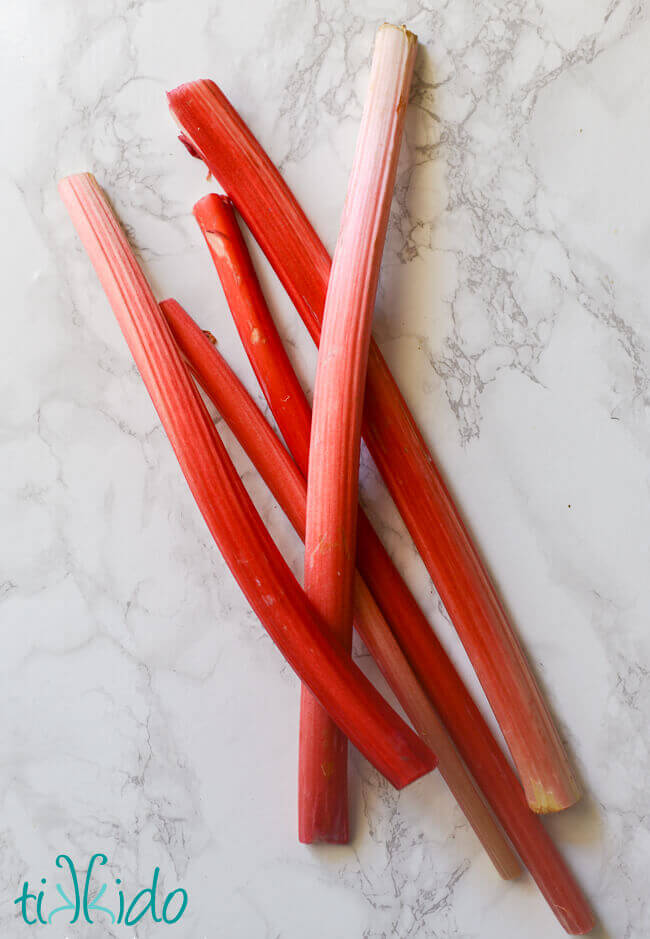 Rhubarb can be tricky to find, but it's absolutely worth the search.  I buy pounds and pounds when it's in season in the springtime, and cut and freeze it for use throughout the entire year.  
Roasted Rhubarb Compote Recipe:
1 pound rhubarb, cut into slices
1/2 cup sugar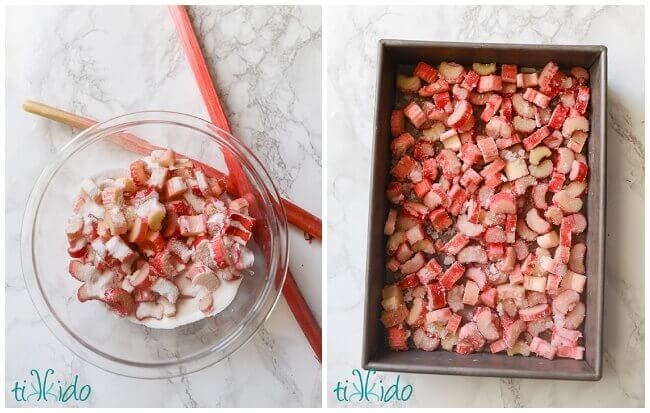 Cut the stalks of rhubarb into slices.  Coat with the half cup of sugar, and place in a 9x13 pan.  Cover the pan with aluminum foil.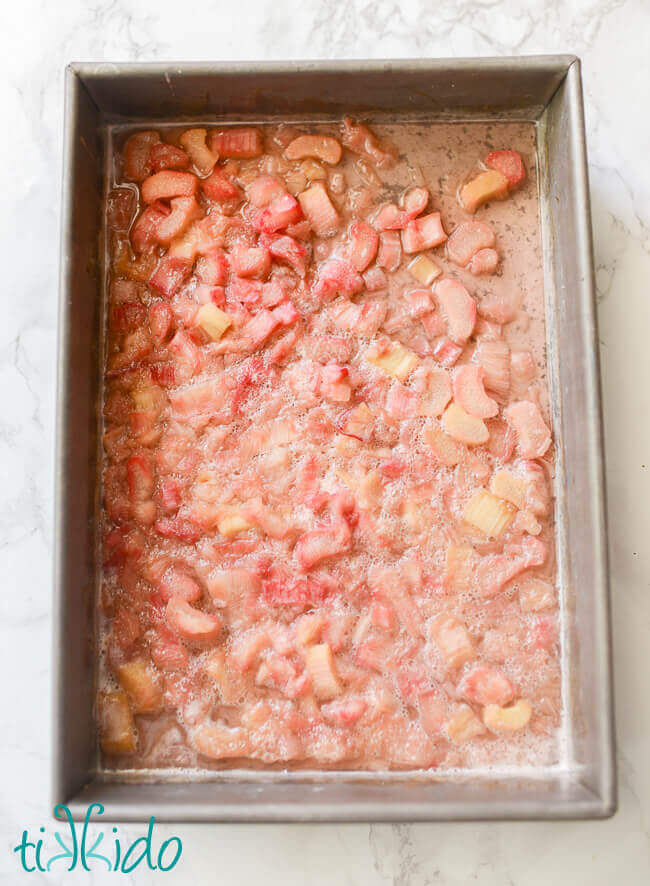 Bake for 30 minutes, covered, at 350 degrees.  
The rhubarb will be incredibly tender, and will have released a lot of amazingly delicious liquid.   I love how roasting the rhubarb allows some of it to keep its shape when spooned over the ice cream, but it's so incredibly tender that it falls apart just like a stewed rhubarb sauce when you taste it.  Perfection in both taste and presentation.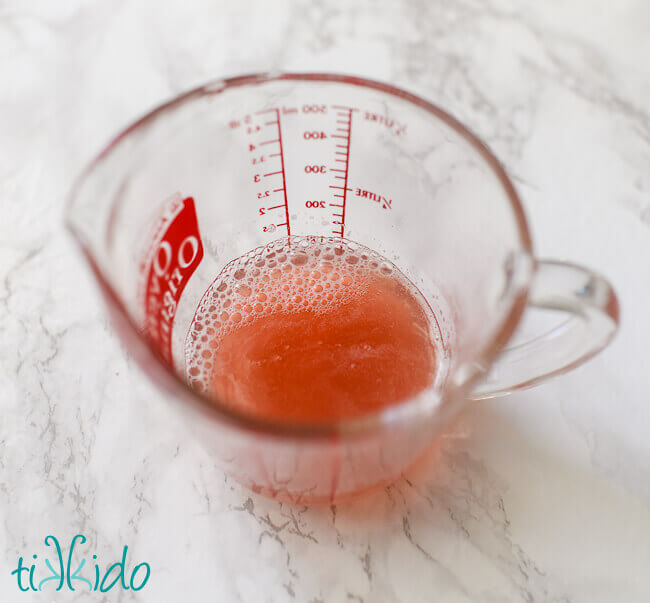 If there's a little too much liquid in the compote after it's done cooking, you can pour some of it off.  But don't throw it away--this stuff is liquid gold, and is absolutely amazing in cocktails and homemade sodas.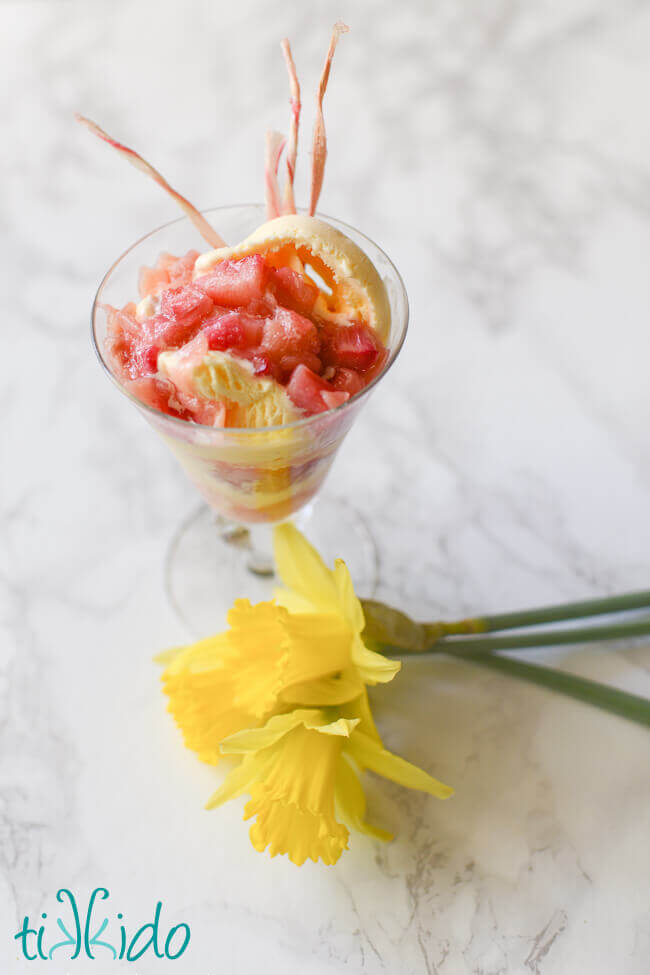 Spoon the warm rhubarb compote over the rich, creamy vanilla ice cream, and enjoy.  This, my friends, is what spring tastes like: cool and warm at the same time, bright, fresh, and bursting with flavor and life.  
What flavor do you think of when you think of springtime?