Printer-friendly version
Pancakes are always delicious, but these bran pancakes are healthy AND delicious.  These All-bran pancakes have been a favorite since my childhood, and I can't wait to share them with you.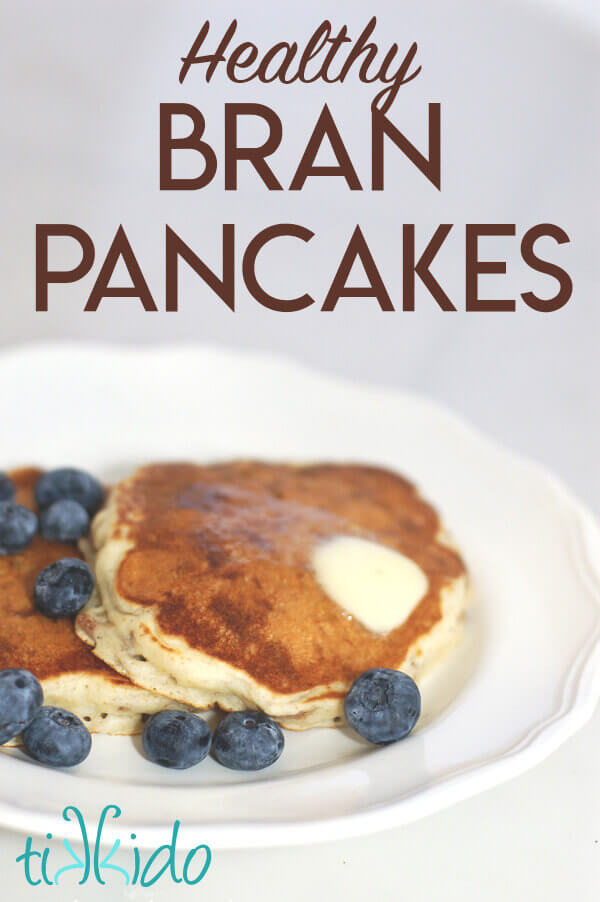 It's like a wholesome bran muffin in pancake form.  Your whole family is going to love them.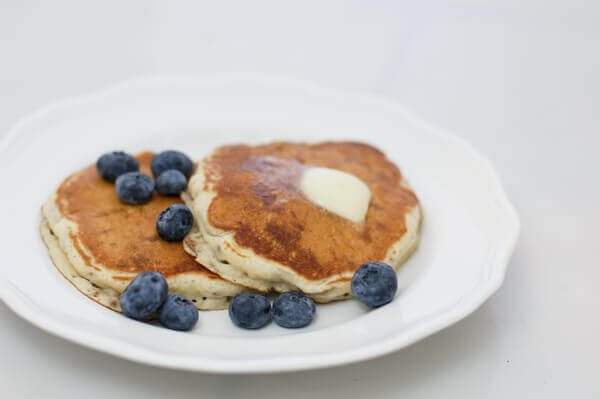 These guys are high in fiber, hearty, and absolutely delicious.  We all prefer them to regular pancakes, in fact.  But the best part is that it makes a large batch, and the leftovers taste spectacular cold, straight from the fridge.  They're perfect for a busy morning and a breakfast on the go, or a quick afternoon snack.  
Bran Pancakes Recipe
2 cups Fiber One, All Bran or other high fiber bran cereal
2 cups milk (I use skim)
1 1/2 cups flour
4 T sugar (I usually use Splenda)
5 t baking powder
1 1/2 t salt
2 T oil
4 T unsweetened applesauce
2 beaten eggs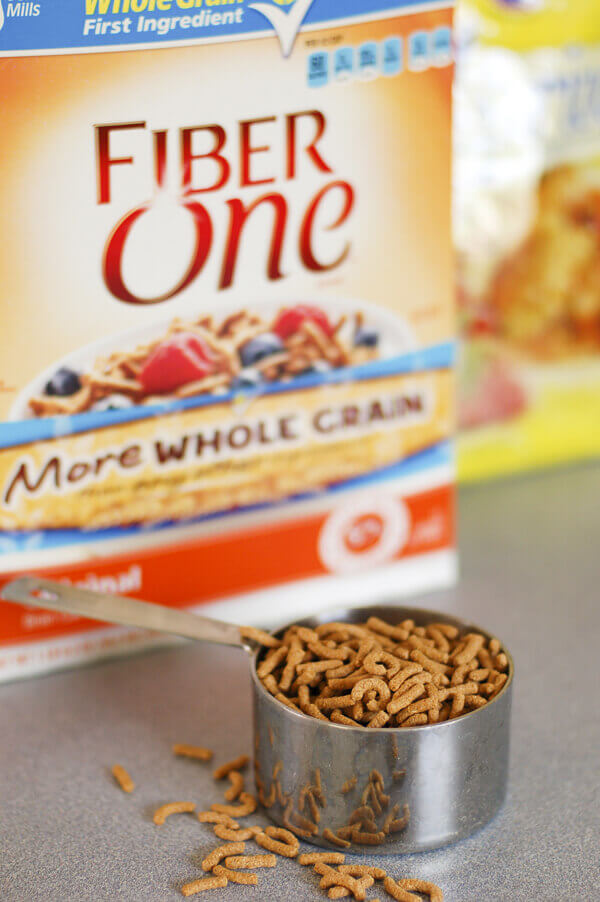 Before you do anything else, put the milk and the bran cereal in a bowl to soak while you assemble the rest of the recipe.  This step didn't used to be necessary when we were making this recipe 30 years ago, but evidently cereal crunch technology (who knew Clark Griswold's non-nutritive cereal varnish was a real thing?) has changed quite a bit in the past few decades, and the pancakes are definitely improved these days by giving the cereal some extra time to soak.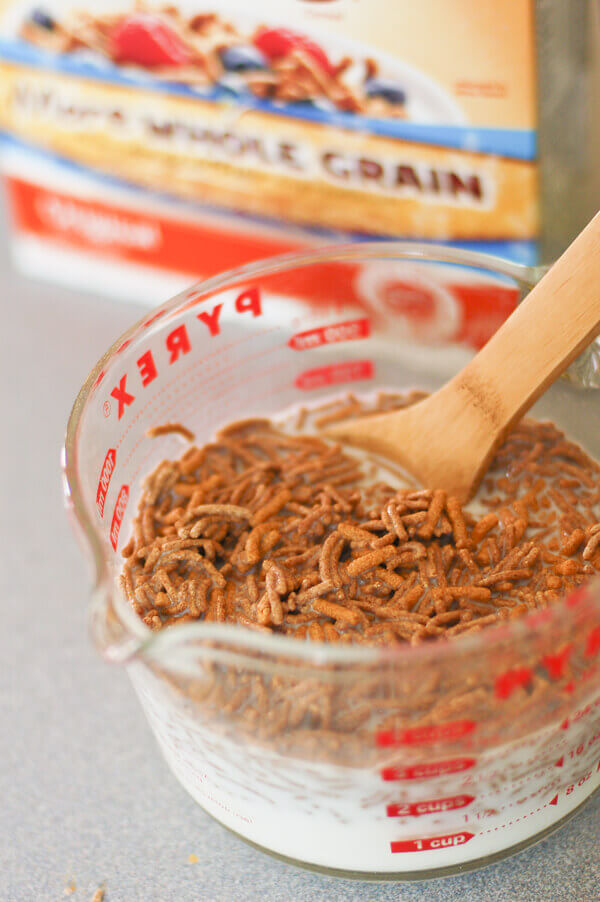 Mix all dry ingredients together in a bowl.  Mix the rest of the wet ingredients in with the bran/milk mixture.   Combine the wet and the dry to make a fairly thick pancake batter.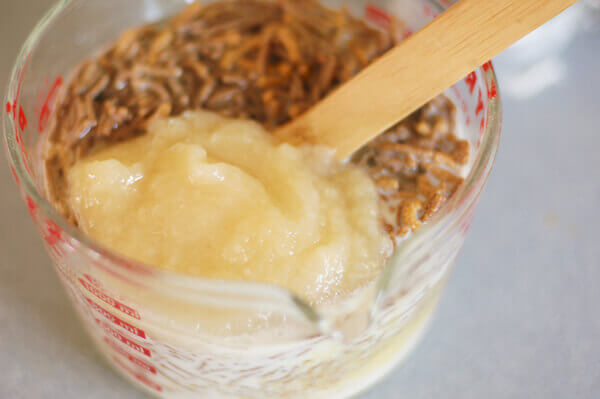 The recipe originally called for 6 tablespoons of oil, but I've found that the pancakes are just as good using 2T oil and replacing the rest with unsweetened applesauce.  Fat inhibits gluten production, which is why most fat-free bread products have a gummy, chewy quality, so I like to leave some fat in the recipe.  2T of oil is just enough to make the texture of the pancakes perfect and tender, while cutting down on the fat content of the recipe dramatically.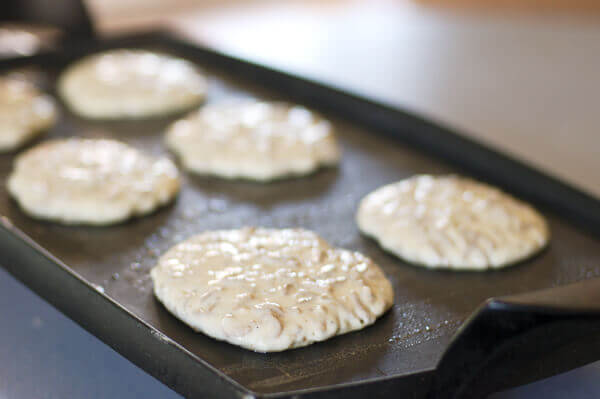 Use 1/4 cup of pancake batter for each pancake.  Cook on a griddle, just like a plain pancake recipe.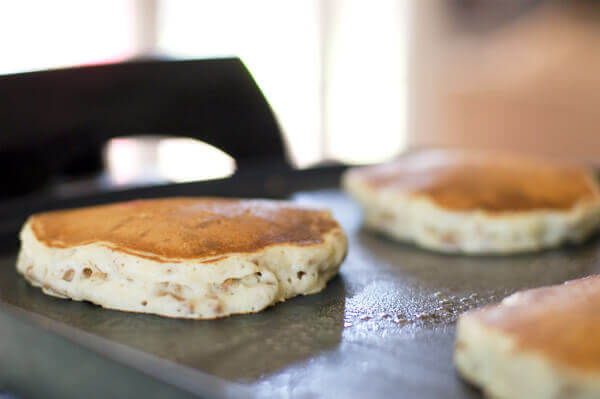 The pancakes are fluffy, golden, heaven.  But just because they're fluffy, don't think that they're insubstantial!  At only 62 calories and 3.1 grams of fiber each, they stick with you well, too.  I've added protein powder to these before, and they taste great with that nutritional boost as well.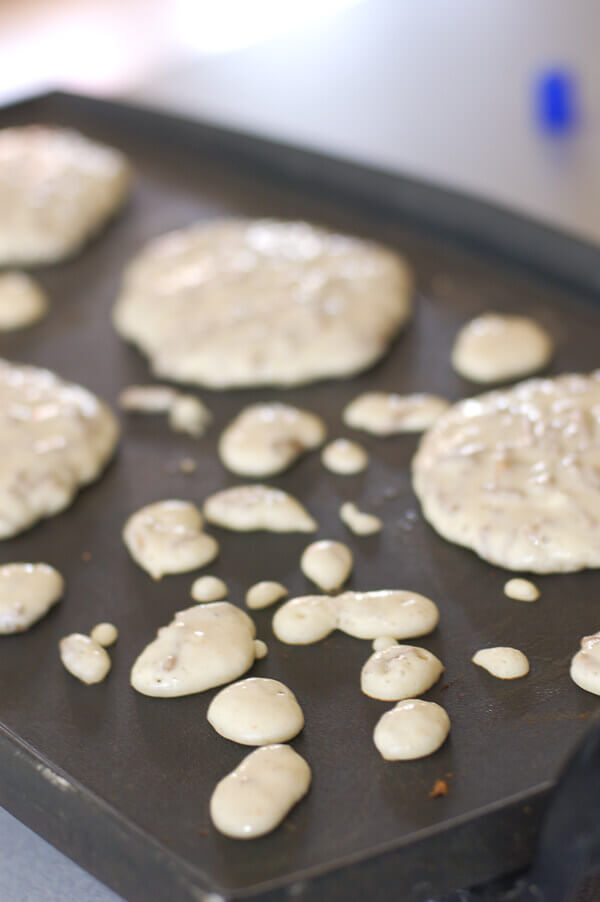 The best part, according to my children, is when I reach the end of the scoopable batter and make "baby pancakes" with whatever I can scrape out of the bowl.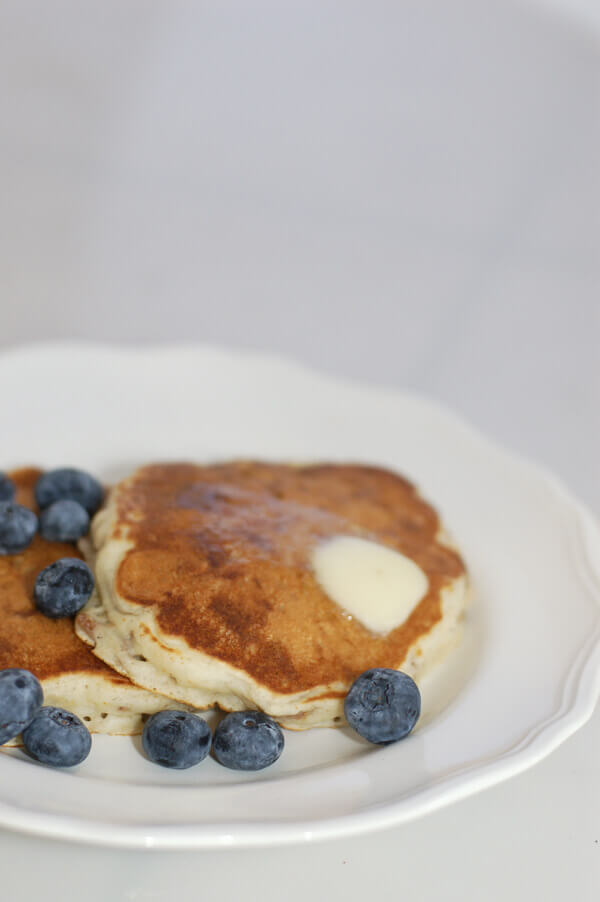 I hope they become a family favorite for you, too!
Other Pancake Recipes You Might Like: