Printer-friendly version
These bags of candy corn cotton candy are going to win Halloween this year!  I'm going to be the cotton candy queen of the neighborhood.
Bags of candy corn cotton candy are just so darn cute!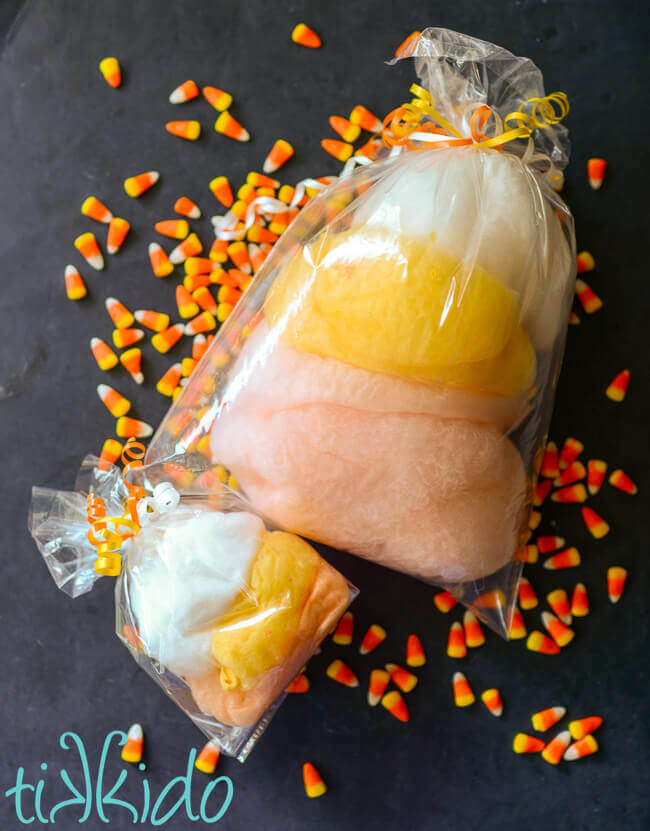 I experimented with making bigger bags and smaller bags, and I'm definitely going with the cute little bags for handing out on Halloween night.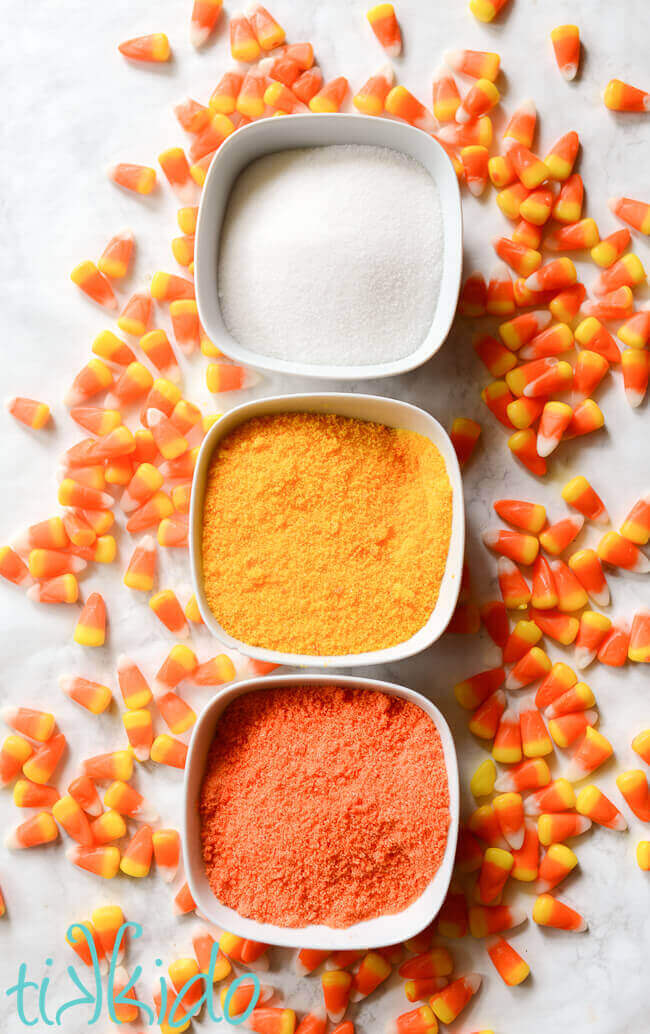 You can buy orange and yellow cotton candy sugar, but the colors were very pale, and the yellow was banana, which sounded awful to me.  (Seriously, cotton candy sugar makers, not lemon? ) So I made my own cotton candy sugar.  You can learn how to make your own gourmet cotton candy flavors and colors in yesterday's post.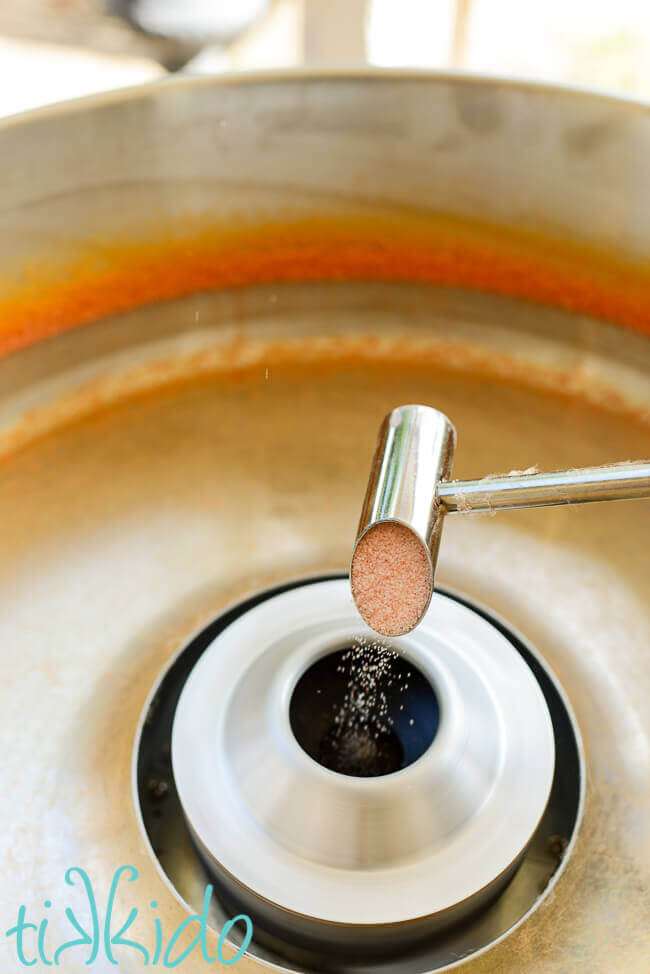 If you want to make your candy corn cotton candy actually taste like candy corn, use yesterday's tutorial and some candy corn candy flavoring.  I made my orange sugar orange flavored and my yellow sugar lemon flavored.  The white was just pure spun sugar.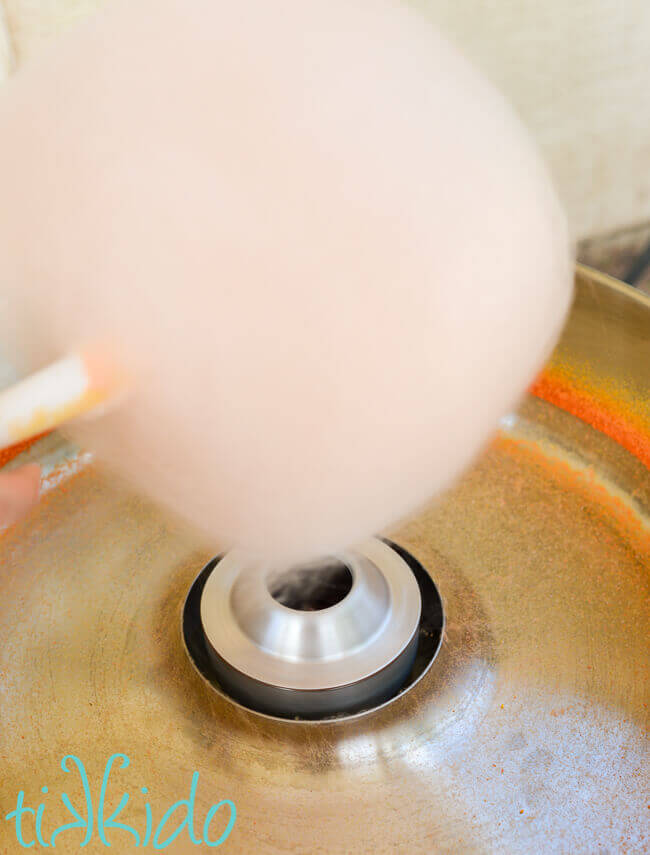 Whipping up the various colors of cotton candy was a breeze in my awesome new cotton candy machine!  It works SO much better than the old plastic toy cotton candy machine I bought at Target.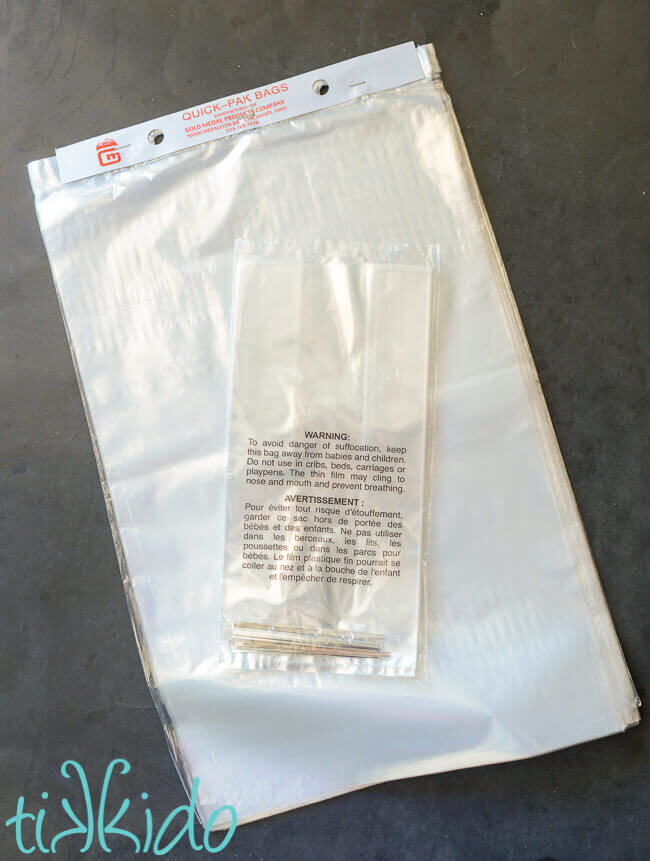 I tested out a few different styles of treat bags for my candy corn cotton candy.  The big bags are just plain cotton candy bags (I didn't want any text or that weird clown face that's on so many bags of cotton candy).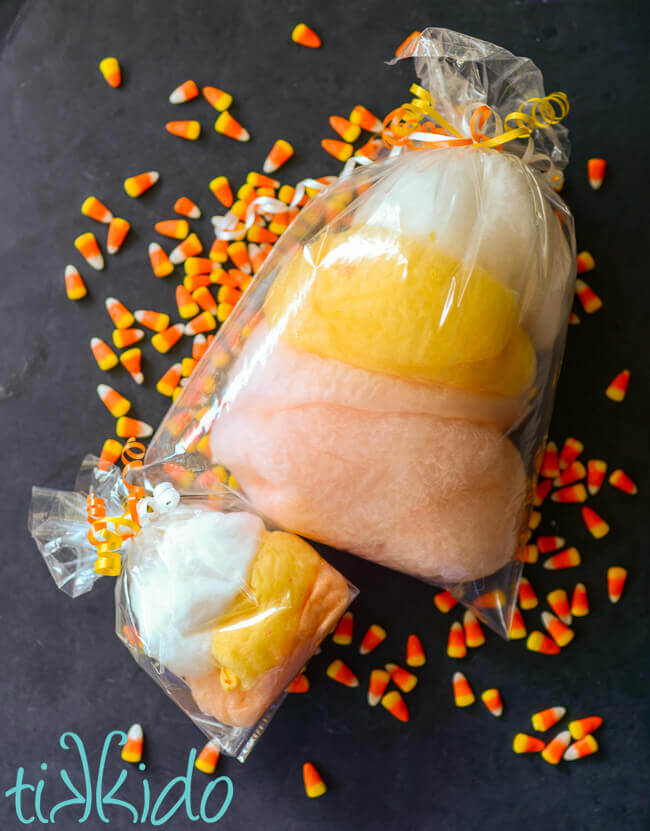 The smaller bags are 11"x5" gusseted treat bags, and the perfect size for giving out on Halloween.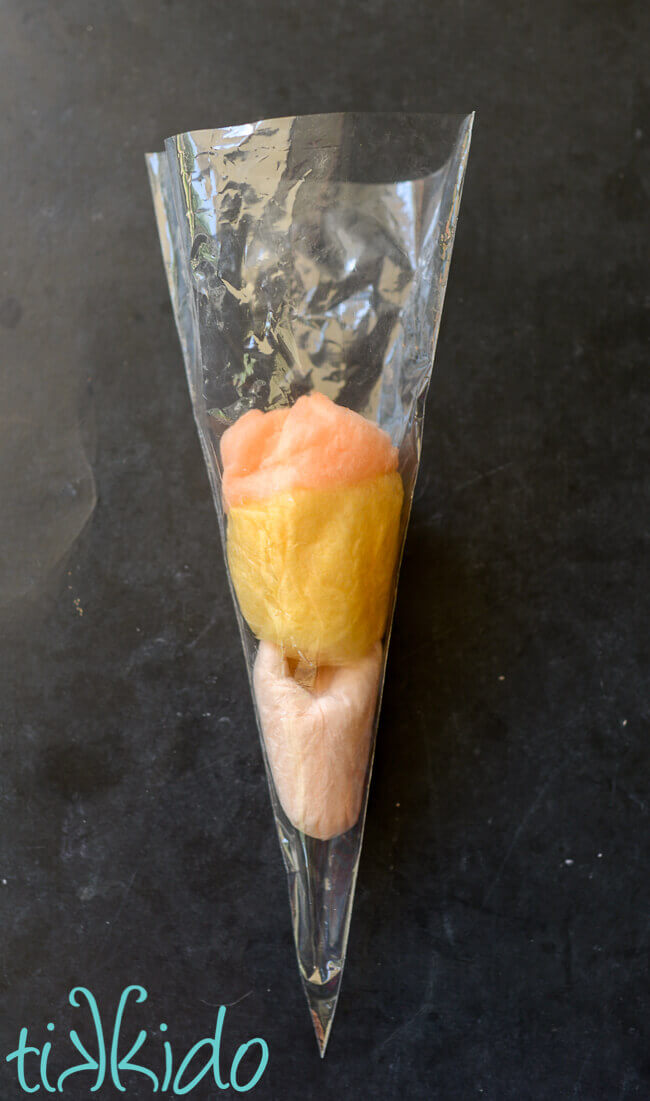 I also experimented with cone shaped treat bags, but even using the larger ones, it was too small.  My cotton candy got massively compressed, and it just wasn't cute.  Do not recommend.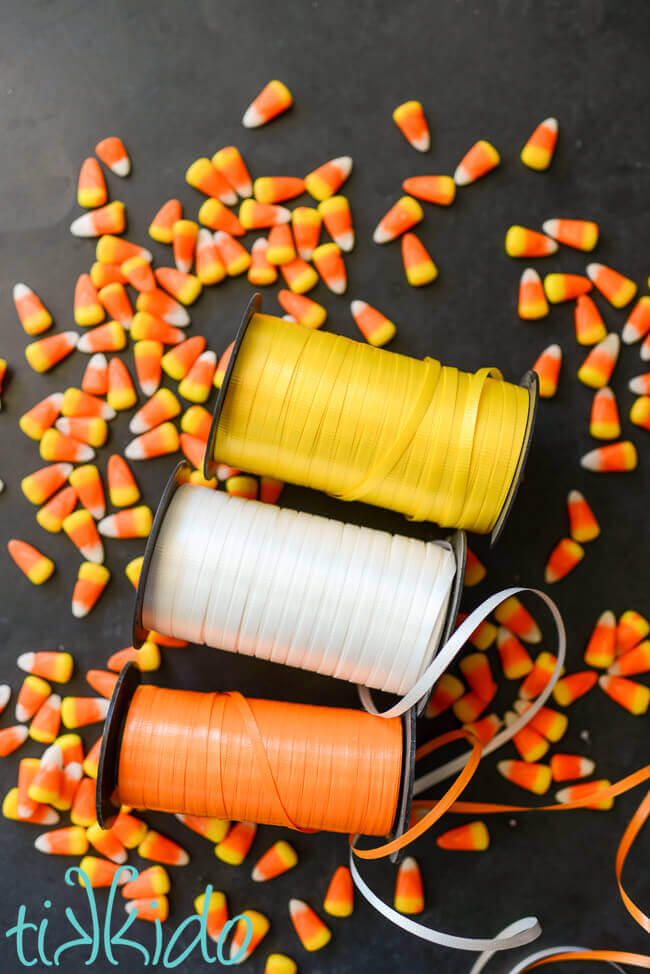 The cotton candy bags come with twist ties, but I had curly ribbon in classic candy corn colors, so I used that to tie off my bags instead.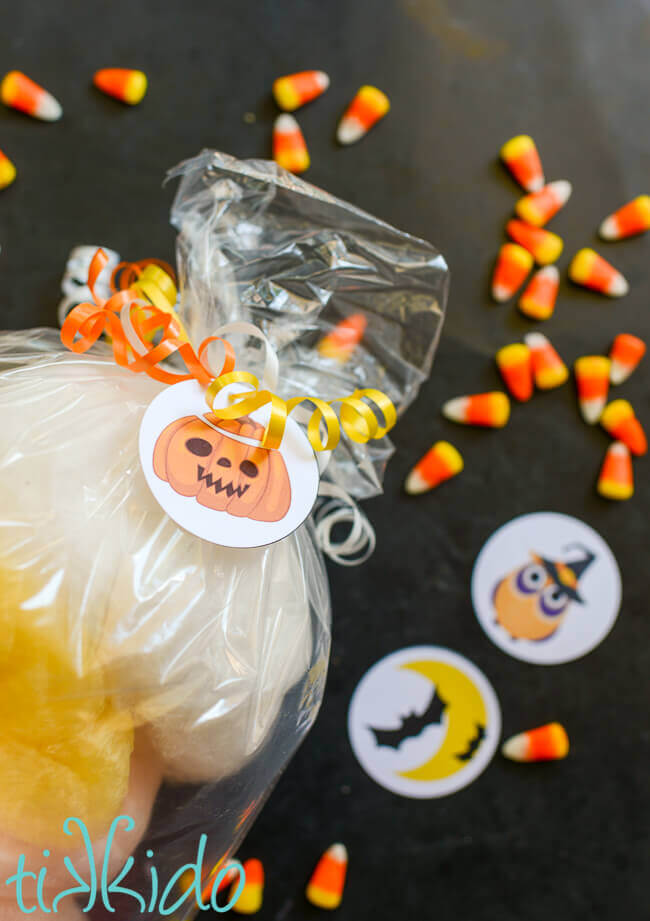 I know a lot of parents might have concerns about non-commercial candy from strangers, so I'm taking a two-pronged approach to the problem.  First, I'm going to have commercial candy available, too.  Second, I'm printing up labels with ingredients and my contact information should the parents have any questions.  All that information is on the backside of these printable Halloween labels I made.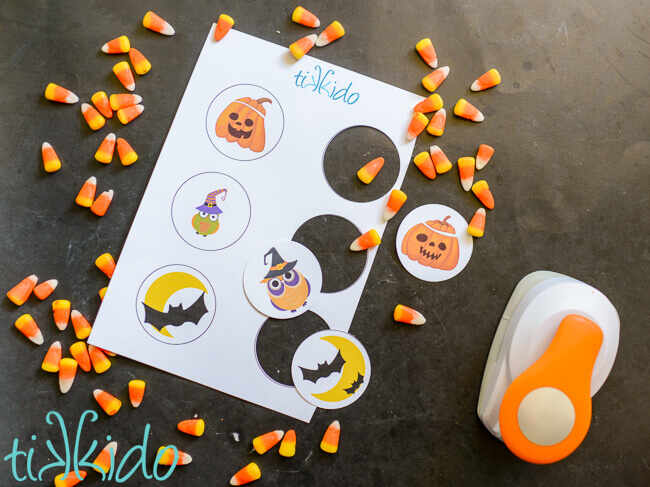 If you'd like  these cute printable Halloween tags for your own projects, I'm sharing them with you!  (Just one-sided, it's not going to print with my contact information, don't worry!)
Free Printable Halloween Gift Tags: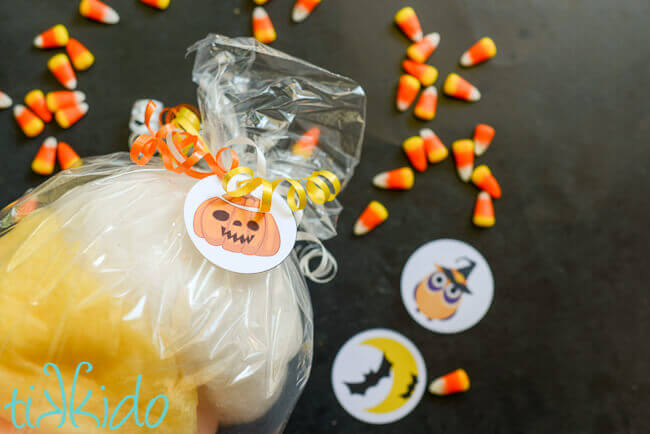 They add the perfect finishing touch to my candy corn cotton candy gift bags.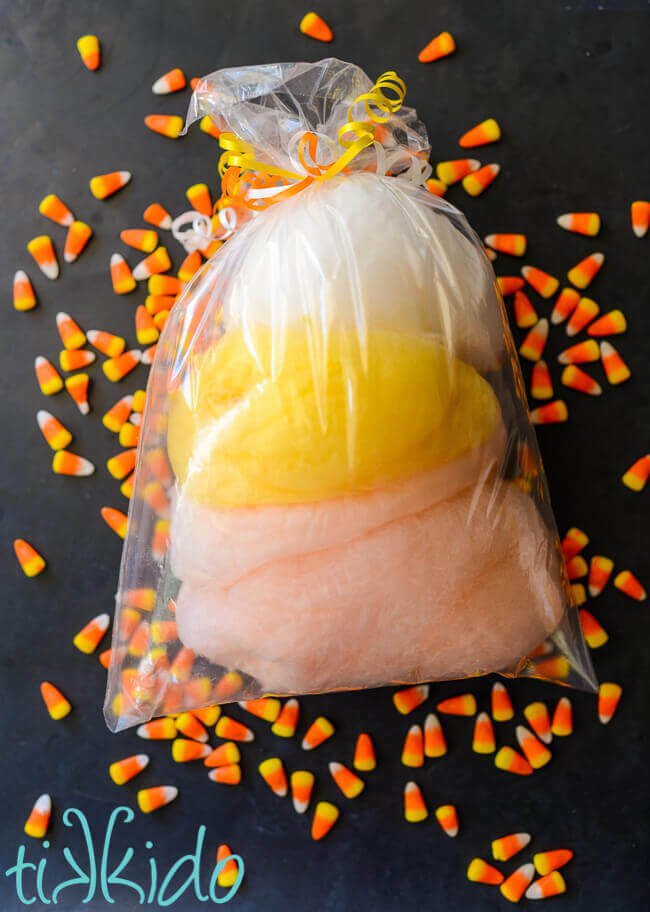 What's the best thing that you ever got on Halloween?