Printer-friendly version
Pumpkin biscotti are the perfect fall cookie.  Curl up with a warm cup of coffee or tea and couple of these not-too-sweet cookies made with this recipe for pumpkin biscotti.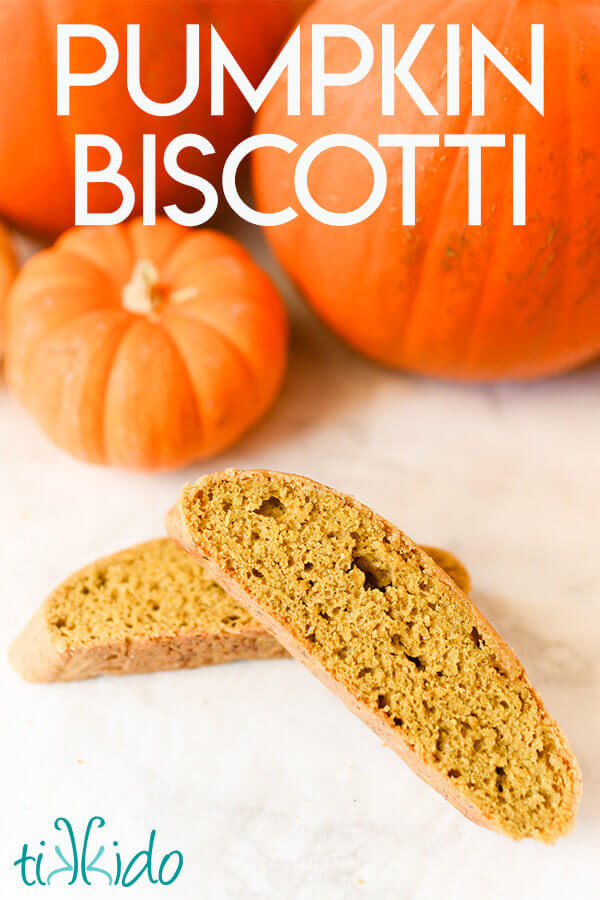 I love making homemade biscotti.  It's really so different than the incredibly hard things I've bought from stores.  No, these have a crunch, but they're softer and easier to bite.  More tender.  And absolutely delicious and flavorful, without being overly sweet.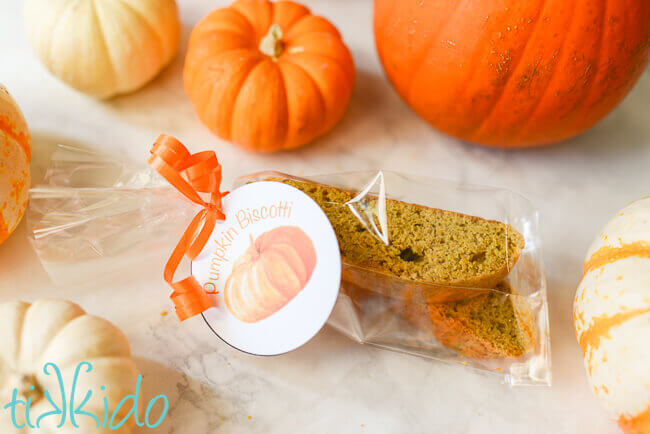 I made these pumpkin biscotti for a bake sale, so I created some gift tags to go along with them.  If you're giving away these pumpkin biscotti as gifts this holiday season, head to the bottom of the post to find the free printable PDF of these gift tags.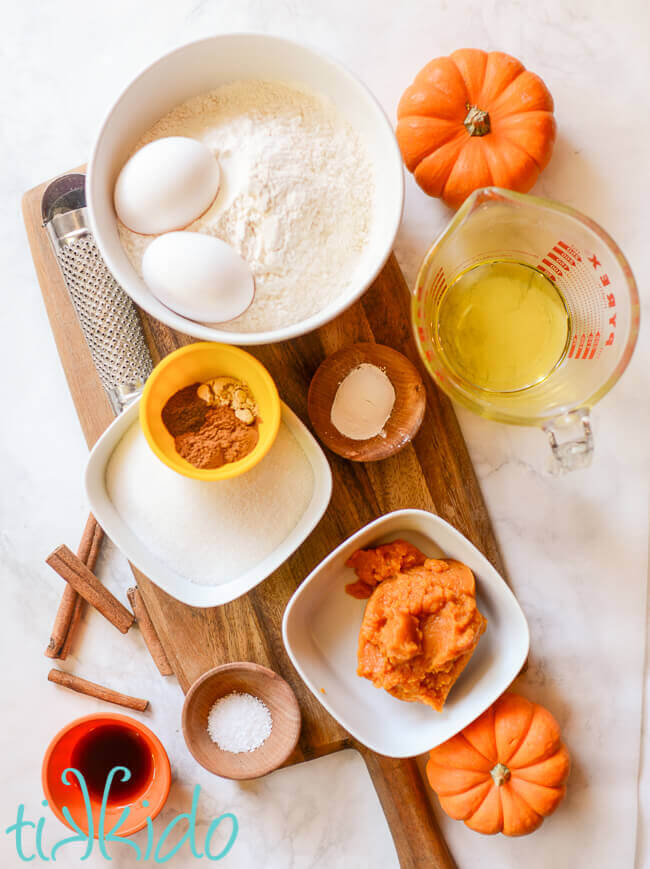 Pumpkin Biscotti:
¾ cup sugar

¼ cup olive oil

2 eggs, beaten

½ cup pumpkin puree

2 teaspoons vanilla

2 teaspoons cinnamon

1 teaspoon ginger

¼ teaspoon ground nutmeg

¼ teaspoon allspice

1 teaspoon baking powder

2 cups flour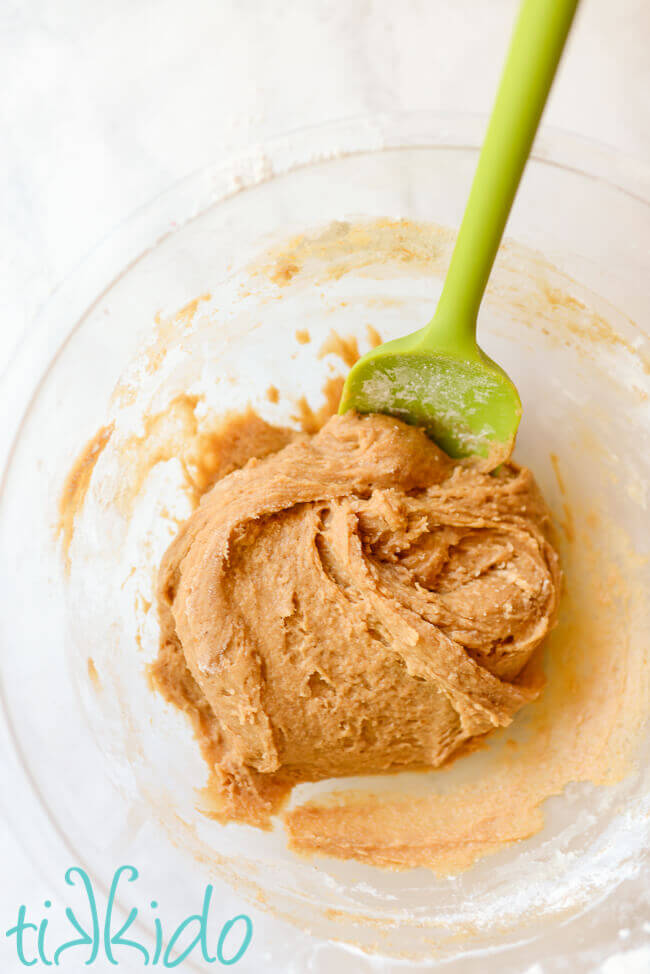 Pumpkin Biscotti Instructions:
Combine the sugar, eggs, olive oil, vanilla, and pumpkin.  Mix to combine.
Add dry ingredients and stir to create a wet, sticky cookie dough.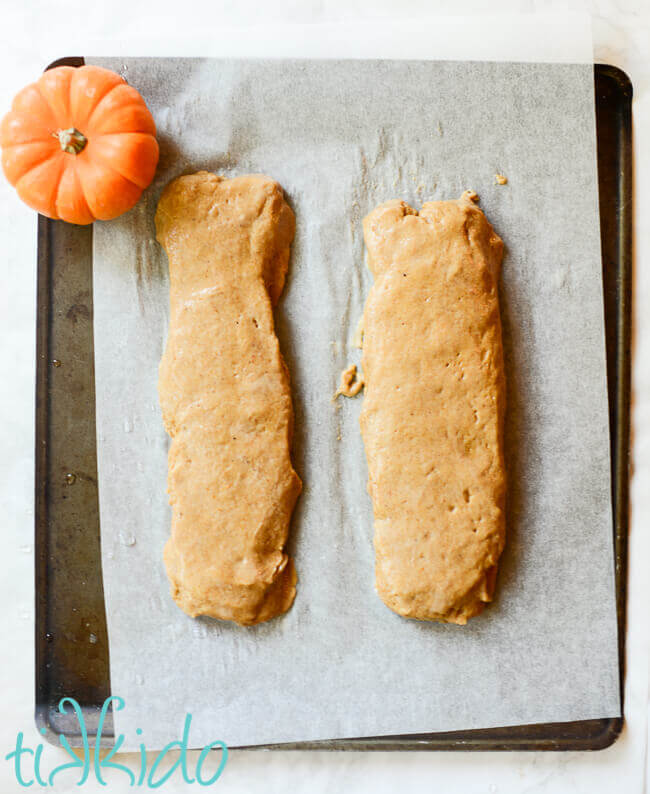 Divide the dough in half, and shape into two long logs of cookie dough.  It's helpful to wet your hands when shaping the dough so the dough won't stick to your hands.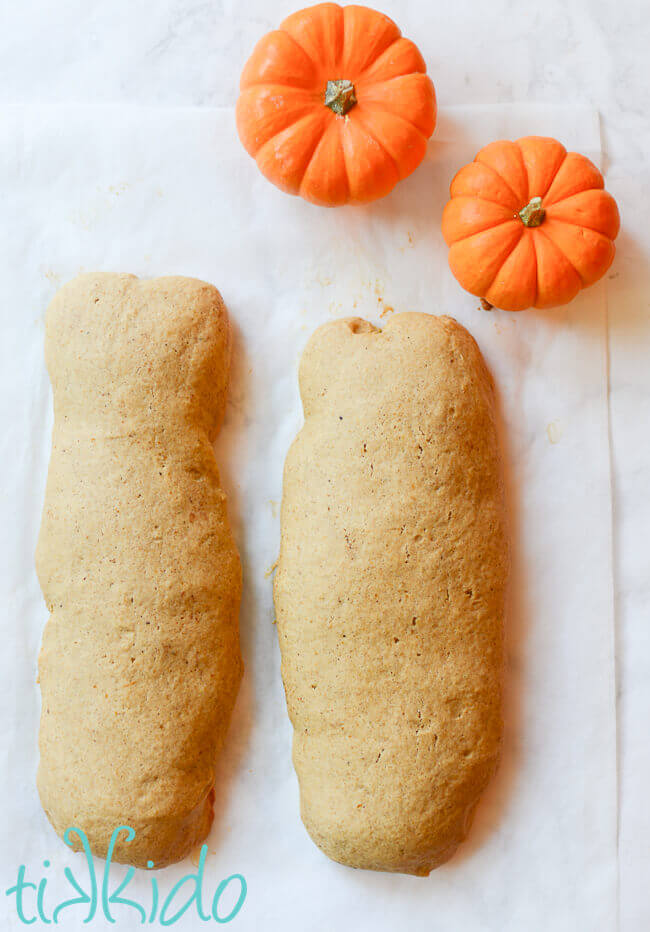 Bake at 325 degrees for 30 minutes.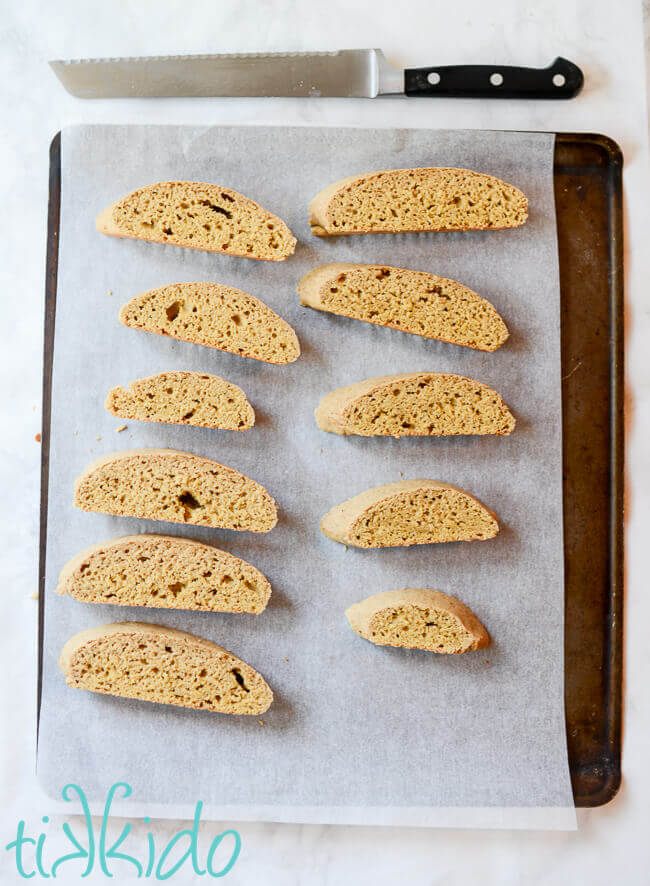 Let cool for 10 minutes, then cut into slices.
Arrange the slices on a cookie sheet, and bake at 275 for an additional 10 minutes per side (20 minutes total).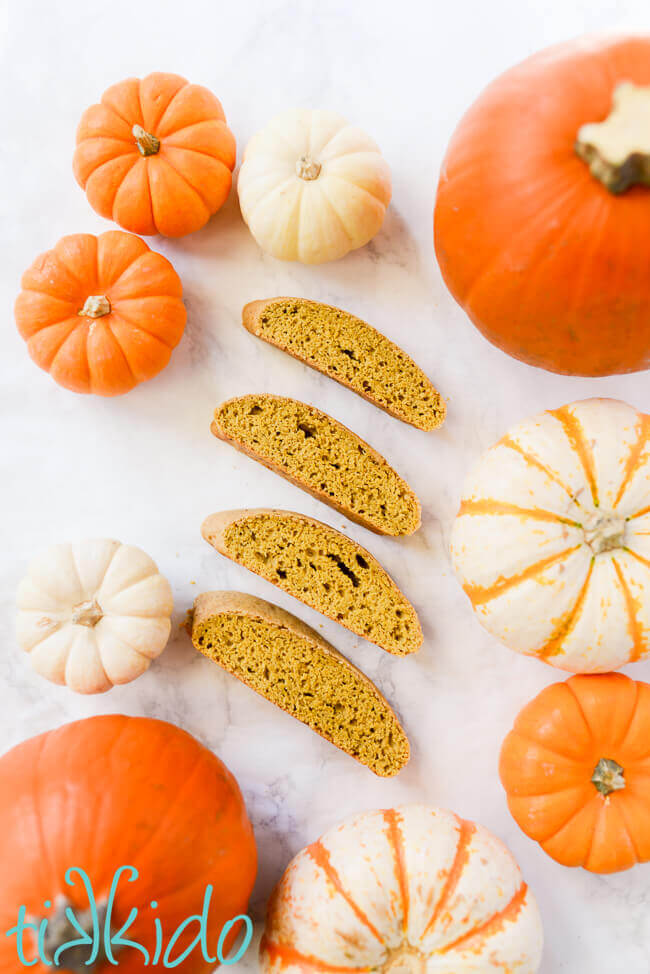 This is more extra baking time than my other biscotti recipes because this recipe has more moisture from the pumpkin puree.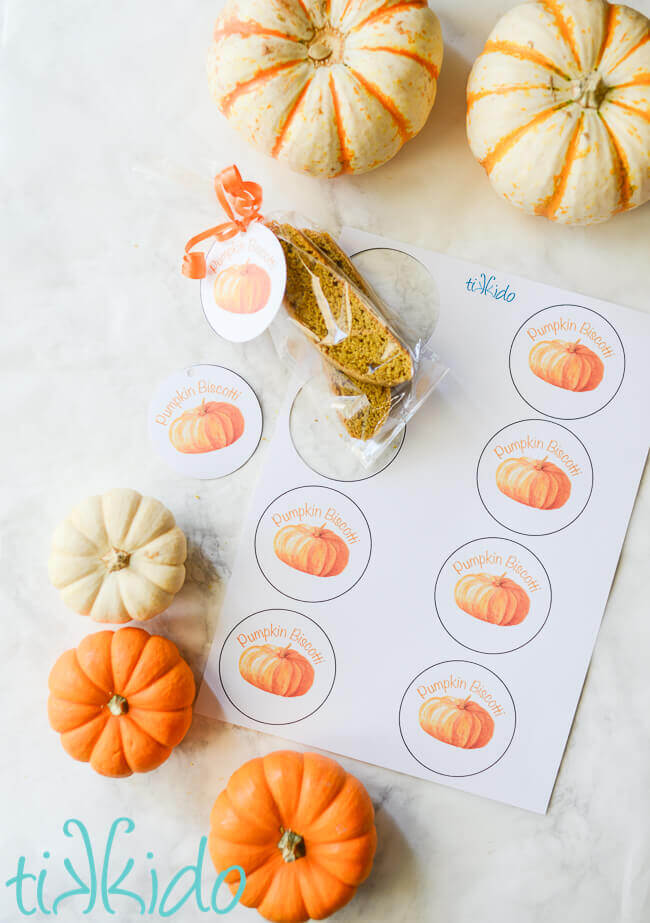 If you're packaging up your biscotti for a bake sale or to give as a gift, pop them in a cellophane treat bag and tie with a ribbon and a tag.
Free Printable Pumpkin Biscotti Gift Tag: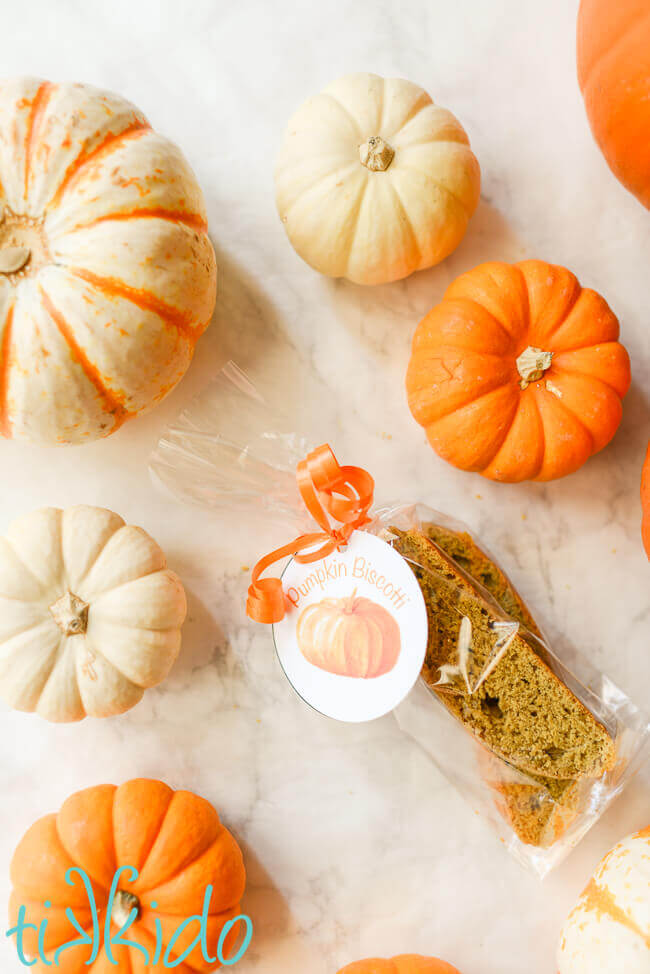 Free Printable, One Page Pumpkin Biscotti Recipe:
Other Biscotti Recipes You Might Like: