Printer-friendly version
Looking for an easy Easter treat to make for your Easter baskets, or to give to friends?  These candy-filled carrots are just right for the job.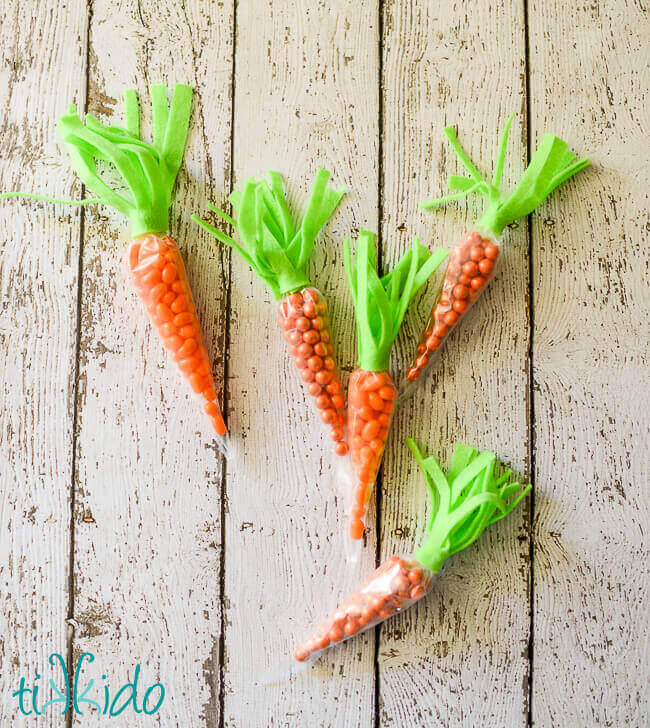 I originally made these candy carrots for the FROZEN Easter egg hunt (in honor of Sven, who loves carrots), but I think they'd be great for any spring event.  
Materials for making candy filled carrot gifts:
green felt
scissors
glue gun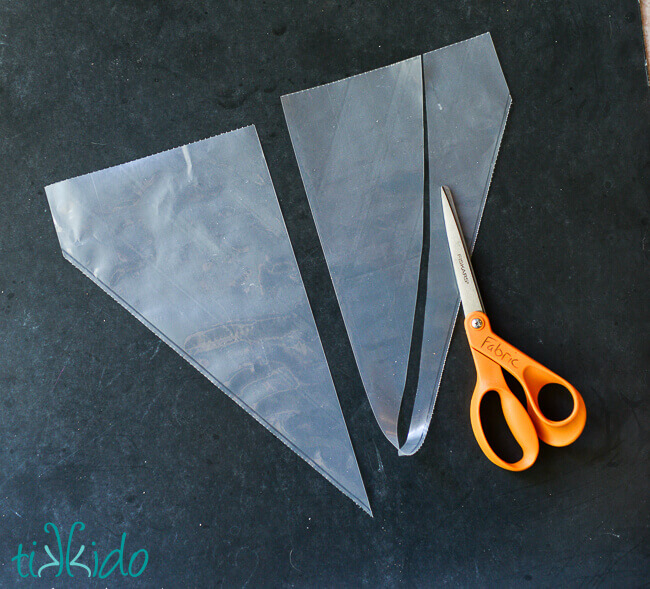 First let's talk brand of pastry bag.  I like using the Hand-E-Grip brand for pastry work because they're inexpensive and really strong.  They were also perfect for this craft because they don't have any text printed on the bag.
I could have filled the entire bag with candy, but even using a 12" bag, that's a LOT of candy.  Far more than I wanted to be handing out to each kid, especially since there were other treats at the party.  The solution? Make the bag smaller.  I cut off a good portion of the width of the bag with a pair of scissors.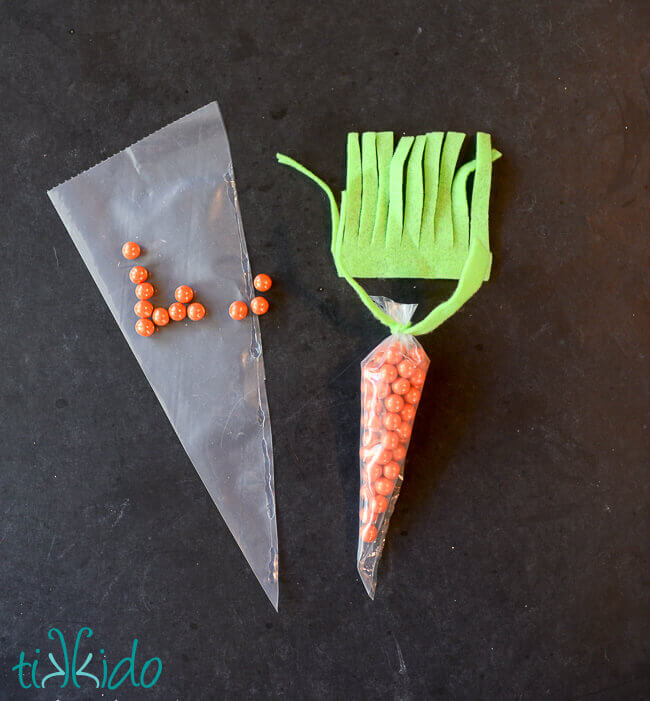 I then used my handy dandy low temperature glue gun to re-seal the back side of the bag, and filled about half the bag with small orange candies.
I used a thin strip of felt to tie the top of the bag and cut off the excess plastic.  I cut more green felt into fringe, and used the glue gun once more to glue the felt fringe to the top of the carrots.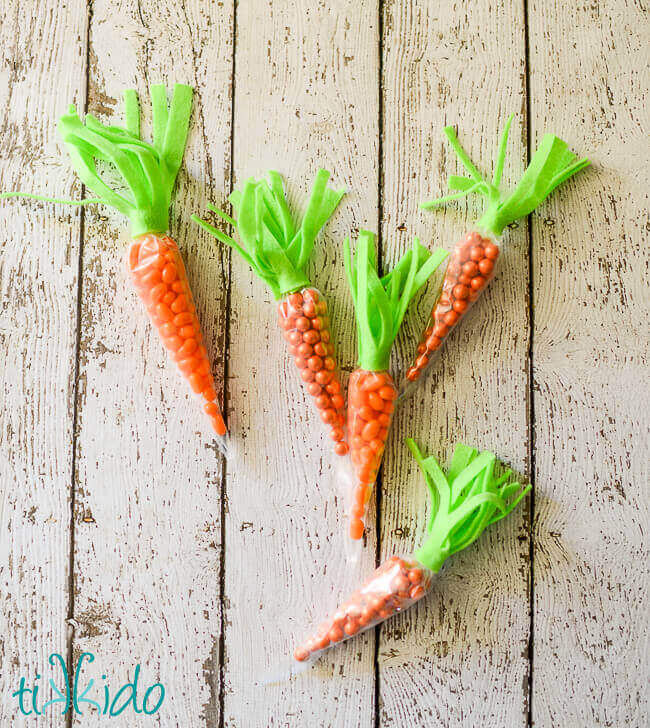 I used sixlets and Jelly Belly jelly beans to fill my small candy carrots.  You don't want to use larger candies, or they won't fit far enough down the point of the bag, and you won't have a very carroty looking treat.  The smaller candy the better, for this project.
You know, I'll bet you could do this using a quart sized Ziploc bag, too.  If you try it, let me know how it works for you!