Printer-friendly version
This fruit dip recipe is sweet, light, and the perfect thing to make a party's fruit tray truly special.  This is an easy fruit dip that only takes a few ingredients and a few minutes to make.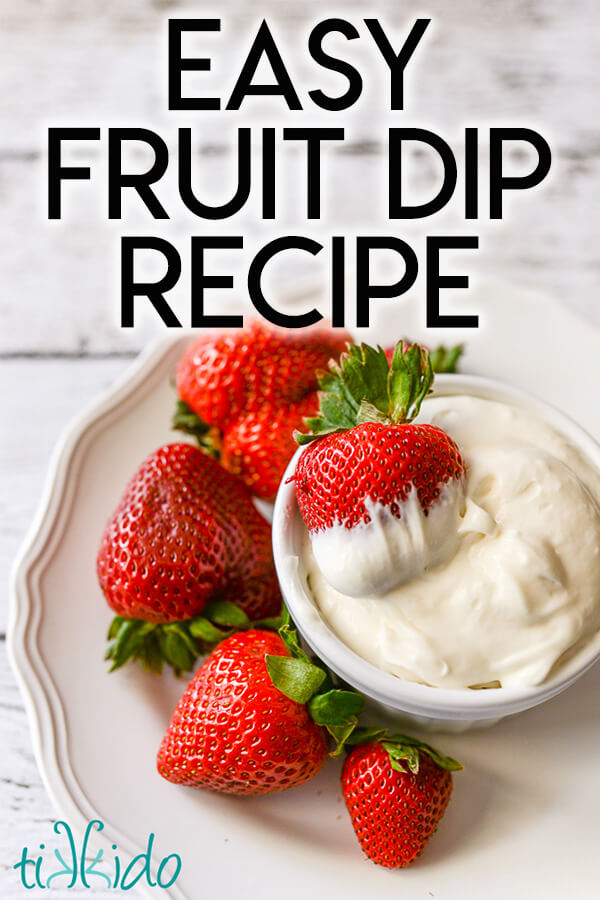 Fresh fruit is delicious all on its own, of course, but for the FROZEN Easter egg hunt, it seemed like the perfect opportunity to try out a snowy white, fluffy and sweet fruit dip recipe.
It only took a few minutes to whip together, and was delicious!  I'll definitely be making this recipe again.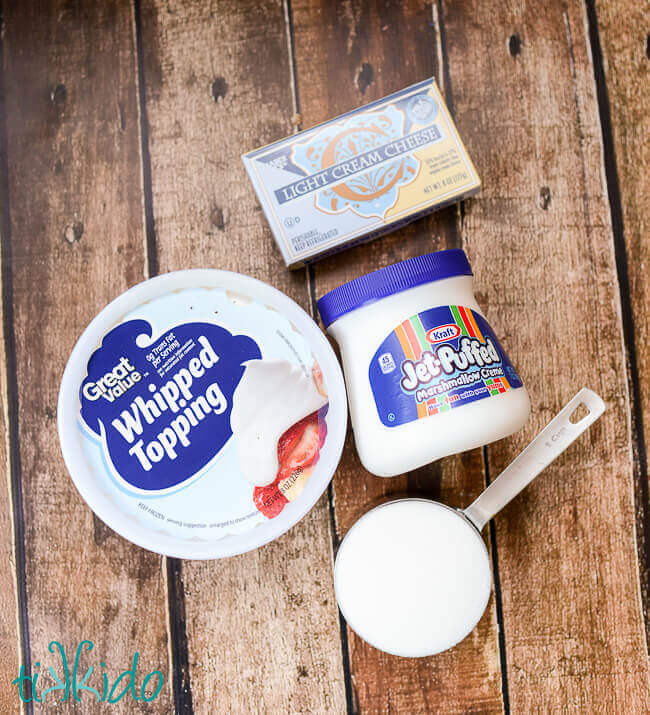 Easy Fruit Dip Recipe:
one 8 ounce package cream cheese, softened
1 cup powdered sugar
1 container marshmallow cream
one package Cool Whip or generic whipped topping
Some of these ingredients are hard to find outside of the United States.  If you want to make this recipe but can't find marshmallow cream, you can use homemade marshmallow sauce. 
And if you can't find Cool Whip (or just don't want to use it), you can use real whipped cream.  If you're using real whipped cream in this recipe, you will need to use the dip the same day, or the texture will suffer.  You might be able to stabilize the whipped cream using Instant Clear Jel (a modified corn starch thickener that requires no cooking), but I haven't tried that myself yet.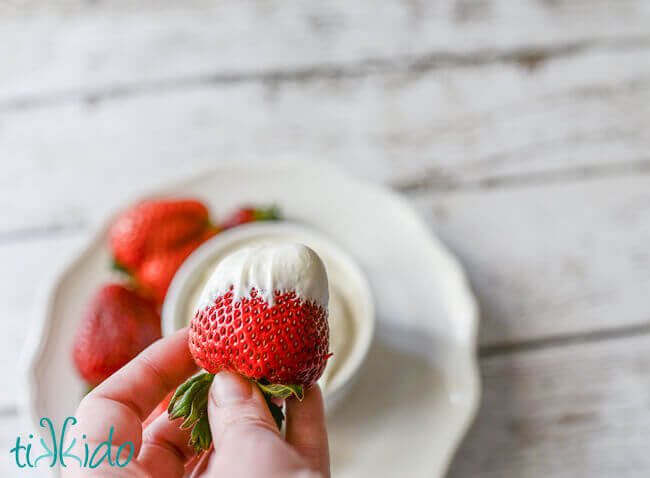 Beat the cream cheese and powdered sugar together in a mixer.  Add the whipped topping and marshmallow fluff and mix until well combined and smooth.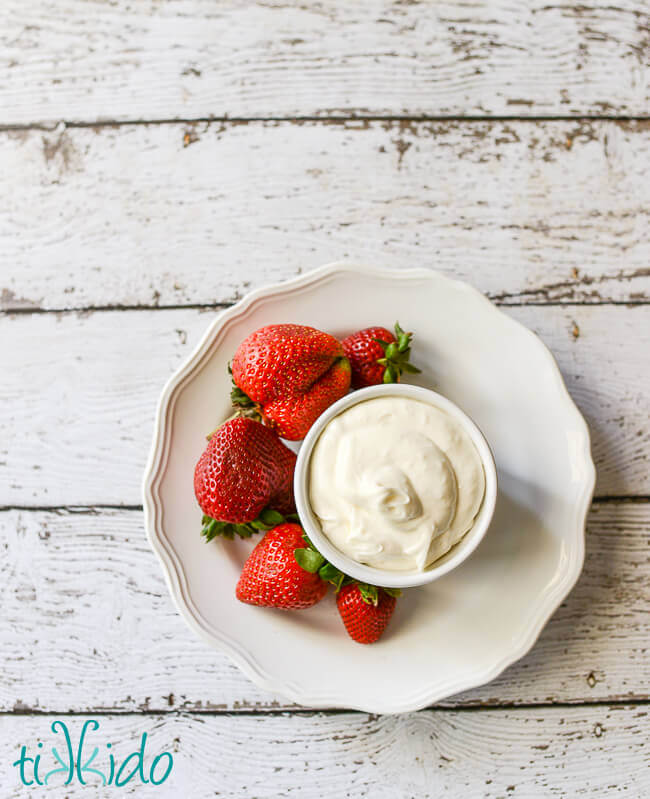 Keep refrigerated until ready to serve.  I have no idea how long it would last in the fridge, but based on the ingredients, I'd guess it would last quite a while!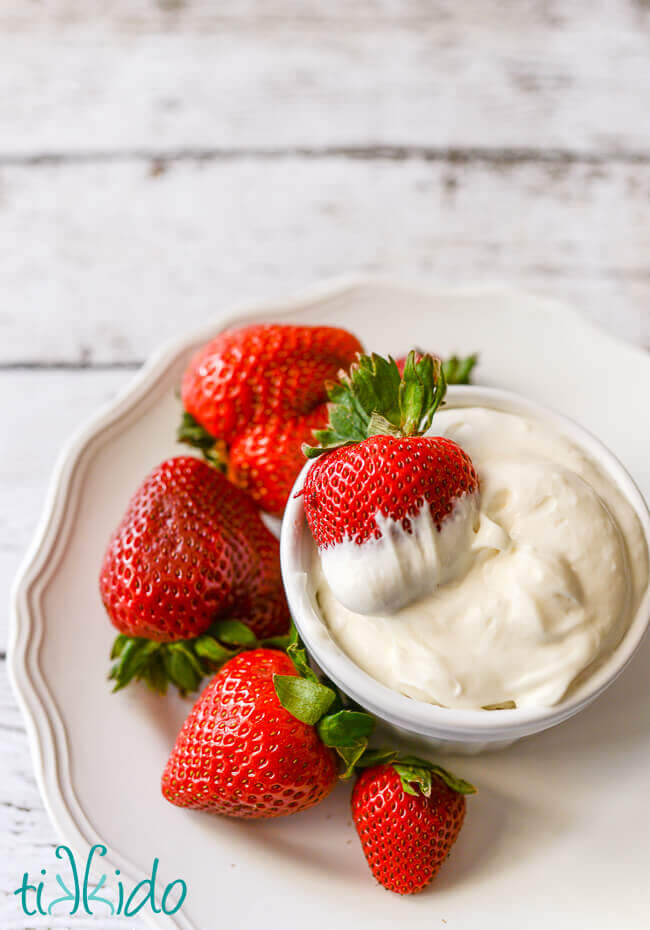 Other Recipes You Might Like: