Printer-friendly version
Fresh fruit is delicious all on its own, of course, but for the FROZEN Easter egg hunt, it seemed like the perfect opportunity to try out a snowy white, fluffy and sweet fruit dip recipe.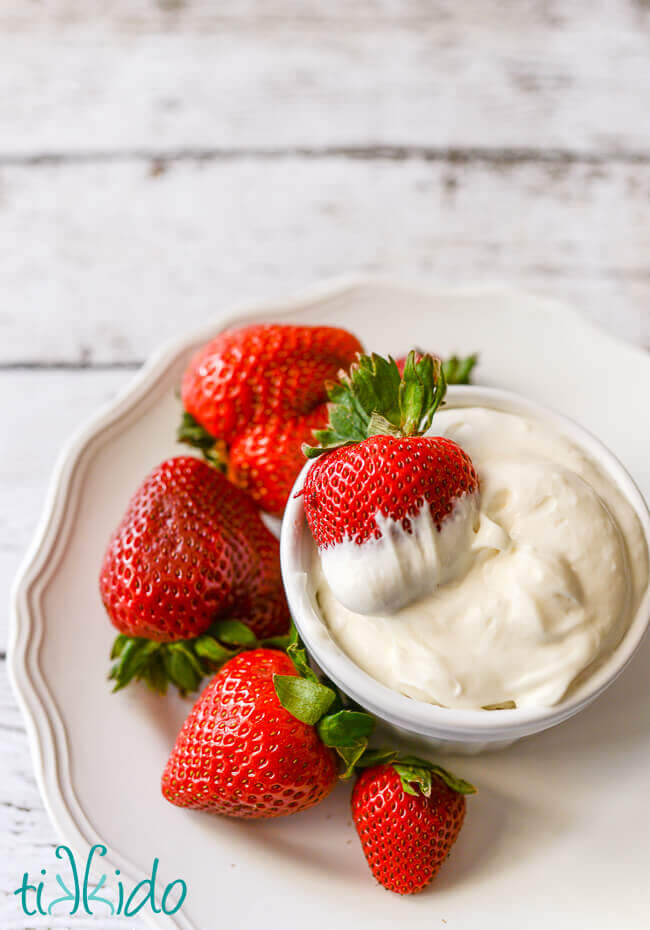 It only took a few minutes to whip together, and was delicious!  I'll definitely be making this recipe again.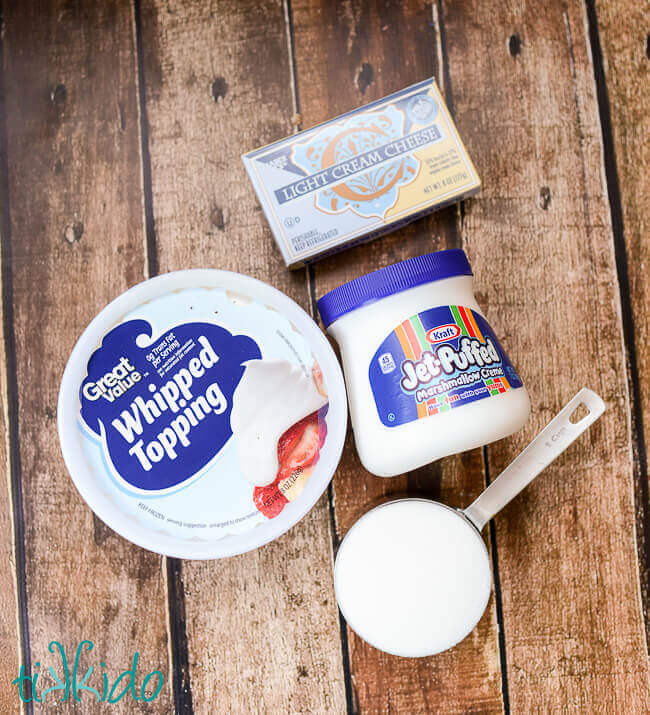 Ingredients for Fruit Dip Recipe:
one 8 ounce package cream cheese, softened
1 cup powdered sugar
1 container marshmallow cream
one package Cool Whip or generic whipped topping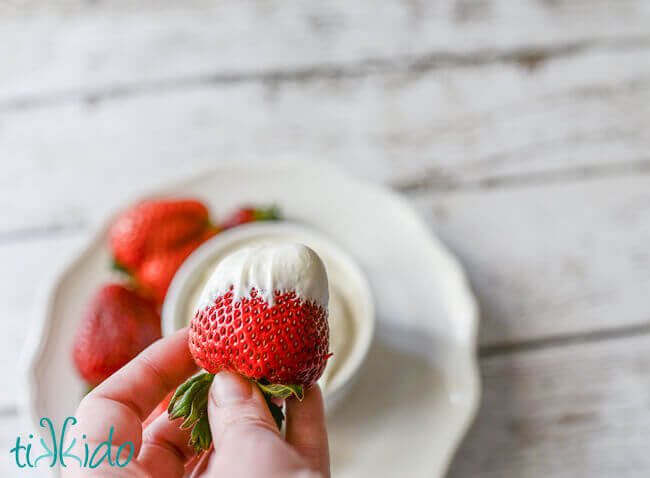 Beat the cream cheese and powdered sugar together in a mixer.  Add the whipped topping and marshmallow fluff and mix until well combined and smooth.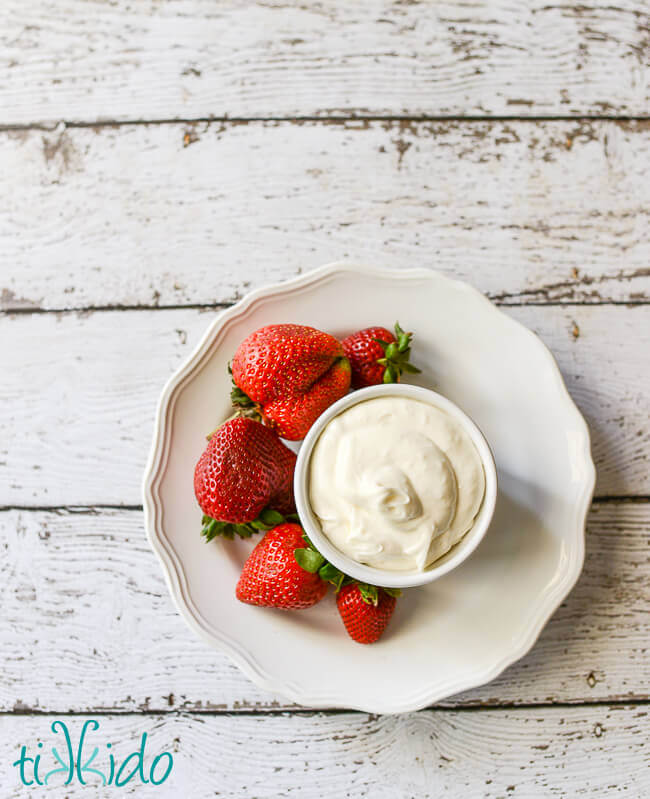 Keep refrigerated until ready to serve.  I have no idea how long it would last in the fridge, but based on the ingredients, I'd guess it would last quite a while!