Printer-friendly version
Make an elegant gingerbread house that looks like a sweet, snow-covered chalet with these free printable gingerbread house templates.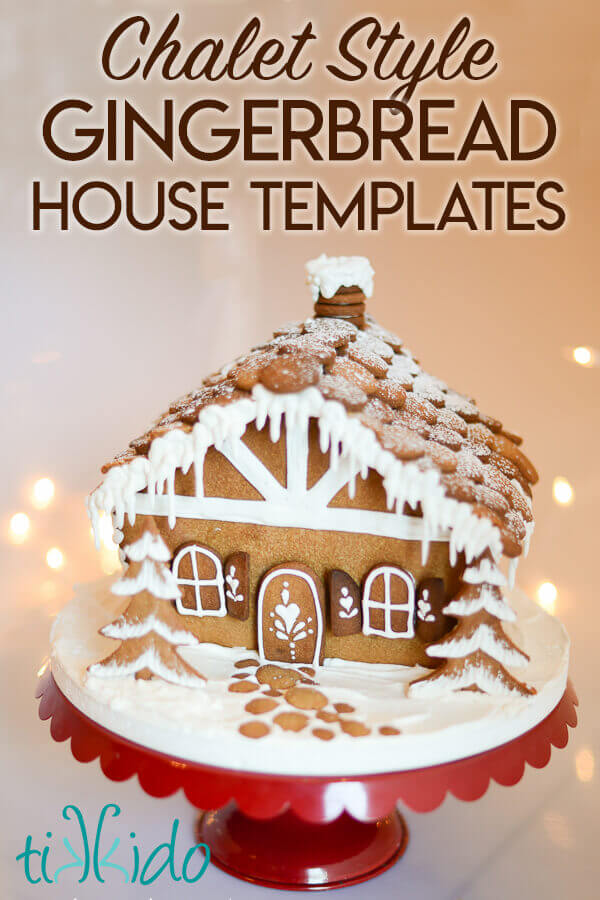 *Now Updated!*  I added a printable template for the windows, shutters, and the door, as suggested by one of my readers.
I typically make mostly A-frame gingerbread houses (printable templates here) for all the kids in my girls' classrooms, scout troops, etc.  It's just faster and easier when you're doing it for a crowd.  But if I have a little extra time, this is what I think of as my chalet gingerbread house shape.  
It's a little whimsical, with its angled-in walls--just right for evoking the magic of the holiday season and a house made entirely out of cookies and icing.  
So if you're looking for a more traditional gingerbread house shape than the A-frames I provided printable templates for yesterday, this post is for you.
Printable Gingerbread House Template (Chalet Gingerbread House Shape)
I'll be posting printable templates of some of my more elaborate designs in upcoming days, but though I have fun making those, there's just something about the charm of these basic shapes that never fails to delight.   Let me know if you use this template for your gingerbread house this year!
I have even more printable gingerbread house templates (along with tons of tips, tricks, techniques, and recipes) in my new e-book, Gingerbread for Beginners.  Check it out!
Other Gingerbread Posts You Might Like: