Printer-friendly version
You'd never know it from reading my blog, but I don't have much of a sweet tooth. Give me salty goodies any day! But there's just something about cotton candy that still gets me. Whenever I buy it for the girls, somehow it becomes a lesson in sharing with mama, and I eat at least as much as they do.
So when I saw a cotton candy machine for sale at my local grocery store for $30, I thought it was totally worth the gamble. To my surprise, the little machine works beautifully, and continues to keep working beautifully! Soooo worth that $30!
To make your own cotton candy, first you'll need a machine. This is the brand I used, from Back to Basics: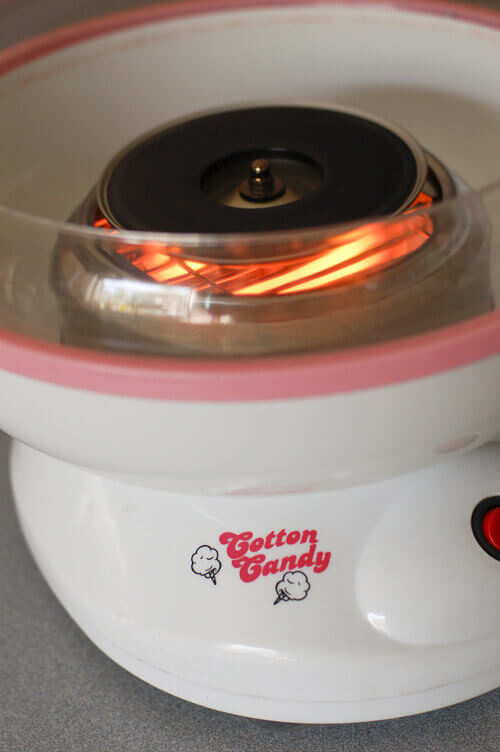 I found mine at Fry's (a local grocer), but I've also seen it at Walmart.
The first thing you need to do is get some cones. The cotton candy machine I used came with six, and you can buy more, but I had some sprinkles paper left over from making my invitations, and decided to use that to make my own. I simply cut each piece of paper in half, rolled each piece into a cone, taped it in place, and trimmed off the top so it would be even.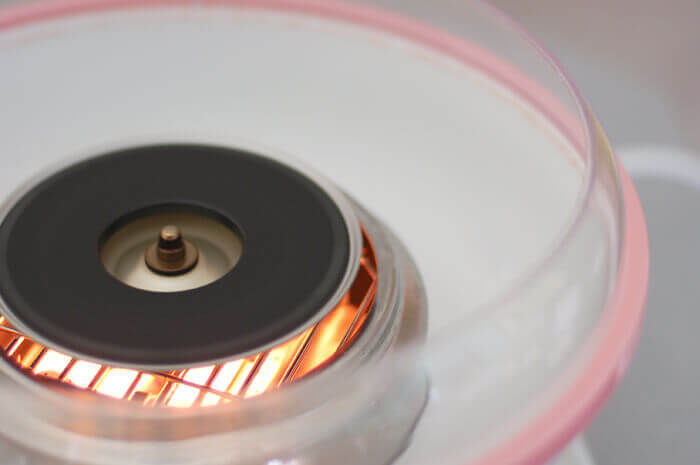 Next, heat up the machine. Let it heat up for at least five minutes before you start making the cotton candy.
One of the really cool things about this machine is that you don't have to buy special flossugar. I tested it out with regular white sugar, and plain sugar that I flavored with Lorann oil flavorings (mmm, pralines and cream cotton candy!). And according to the directions, you can even use finely crushed hard candies! I can't wait to give that a try. But I wanted that classic pink vanilla cotton candy, and using the flossugar does make the texture of the fluffy stuff just right. I bought this big carton for about $10 at my local Smart and Final (kind of like a smaller warehouse club, but no membership fees, and more geared toward restaurant professionals.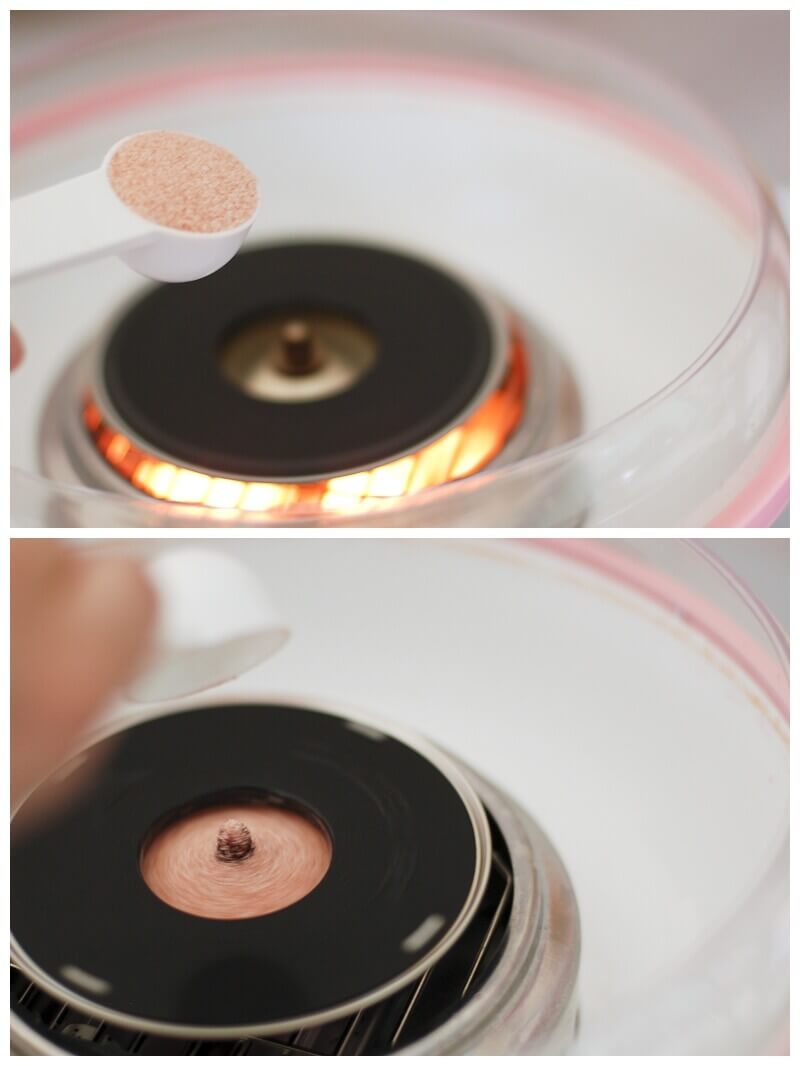 Once the machine has been pre-heated, turn it OFF, and start pouring in one scoop of the flosssugar. The directions said to wait until it stopped spinning completely, but that didn't work for me. I needed the centripetal force to spread the sugar out so it would all fit in the center well. I did let it slow down, and poured very carefully.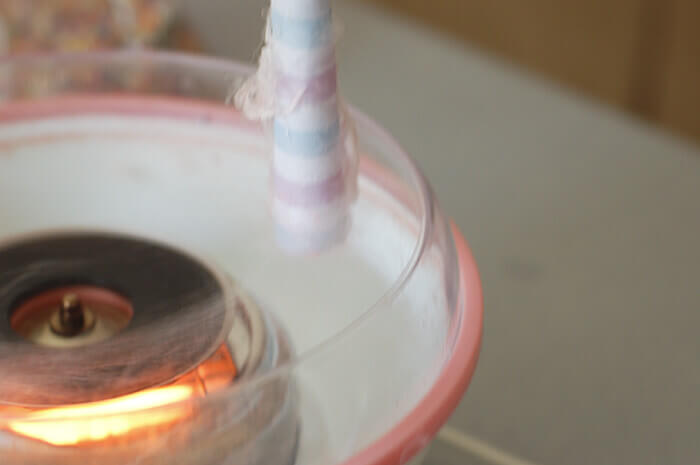 Turn the machine back on, and the sugar will quickly start to melt, and webs of cotton candy will start to spin out. Start catching the cotton candy by holding your cone vertically, and circling around the center spinner.
Once you have a bit stuck to your cone, hold the cone horizontally over the cotton candy machine, and spin. The cotton candy just magically forms! It's seriously fun and cool to do!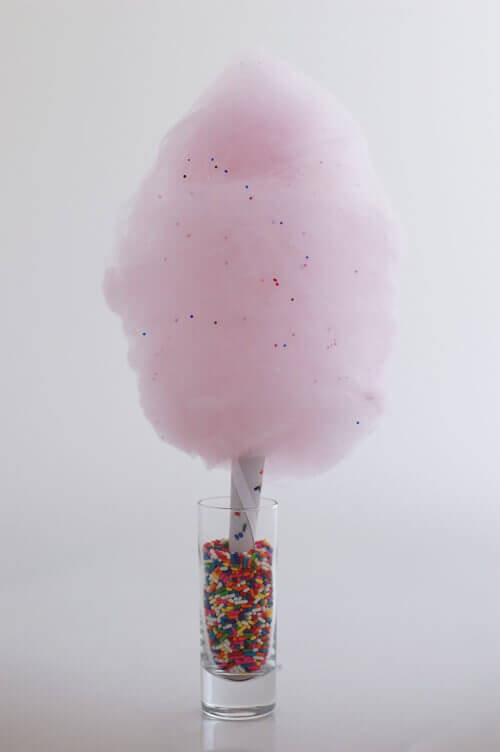 If you want to add sprinkles, do it near the end. Just use one hand to add the sprinkles while the other hand is spinning the cotton candy horizontally. Sorry, I just don't have enough hands to have captured a picture of that step. ;-)
So was the cotton candy a hit at the Sprinkles party?
Why yes, I do believe it was!