Printer-friendly version
I didn't even end up using these sprinkle and chocolate enhanced ice cream cones at the Sprinkles party (the mini ice cream sandwiches ended up being a better idea for our celebration), but this was just way too cute and easy not to share.
All you need are classic cake ice cream cones, some chocolate melts (I used white here), and some sprinkles.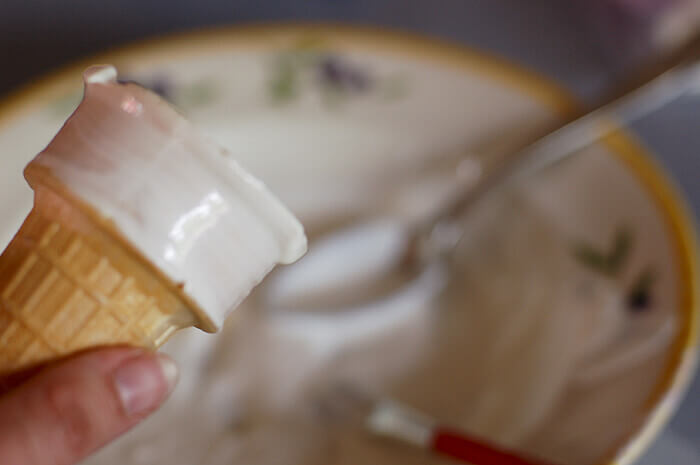 Simply melt your chocolate, and use a clean paintbrush (dedicated for use with food) to paint a thin layer of chocolate on the wide band at the top of the cone.
Then, just add your sprinkles!  I tried rolling the wet chocolate in the sprinkles, and that certainly worked well, but I found I liked the look of the sprinkles added with a lighter hand, so you could see the white chocolate, too.
We may not have used these at the party, but they're certainly not going to waste!  They're a huge hit with the girls for a special treat on these hot summer days.