Printer-friendly version
Whipped feta cheese spread is packed with flavor, and is so fast and easy to make!  Use whipped feta as a dip, spread it on sandwiches or burgers, or make amazing appetizers by using it to make bruschetta.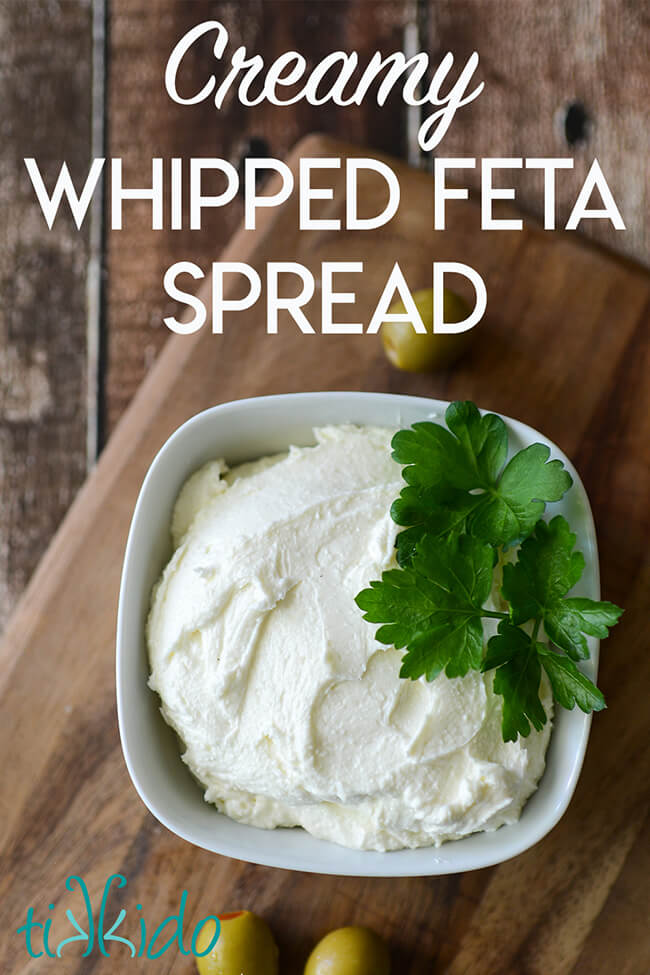 I've been intrigued by the idea of a whipped feta spread ever since I saw it (a new item) at Trader Joe's recently, and I decided to make some for myself.  It's so fast and easy, and so delicious!  
Creamy Whipped Feta Spread Recipe:
8 ounces feta cheese
1 tablespoon lemon juice
olive oil, to taste (about 1-2 teaspoons)
Can't go wrong with these delicious Mediterranean ingredients, right? 
Toss the feta and the lemon juice in a food processor, and give it a good whirl.  That'll just turn it into fine crumbles.  But the magic happens when you slowly drizzle in a bit of olive oil while continuing to run the Cuisinart.  It hardly takes any oil--I used two teaspoons, max--and suddenly, the feta turns into a smooth, creamy spread.  
How easy is that?
I love using this spread for sandwiches and burgers--it's a great way to add that fabulous feta flavor, without crumbles of cheese falling out of your burger!  But perhaps my favorite use is just spreading it on freshly grilled bread.   (Not bread that's toasted on the grill, bread that is actually baked on the grill!  It's AMAZING, trust me.)
How would you use whipped feta spread?
Printable Whipped Feta Spread Recipe
Want a one page, printable version of this whipped feta recipe?  Click on the image below to print or download the PDF directly to your device.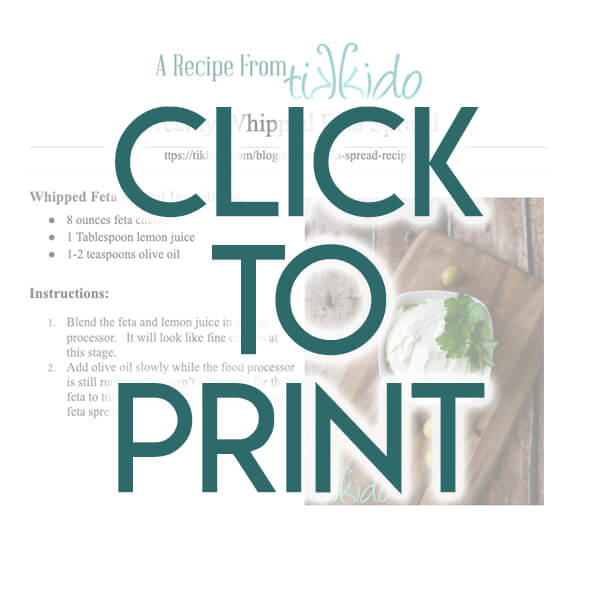 Other Cheese Recipes You Might Like: