Printer-friendly version
My oldest daughter is turning 13, can you believe it?  (I certainly have trouble wrapping my head around it!)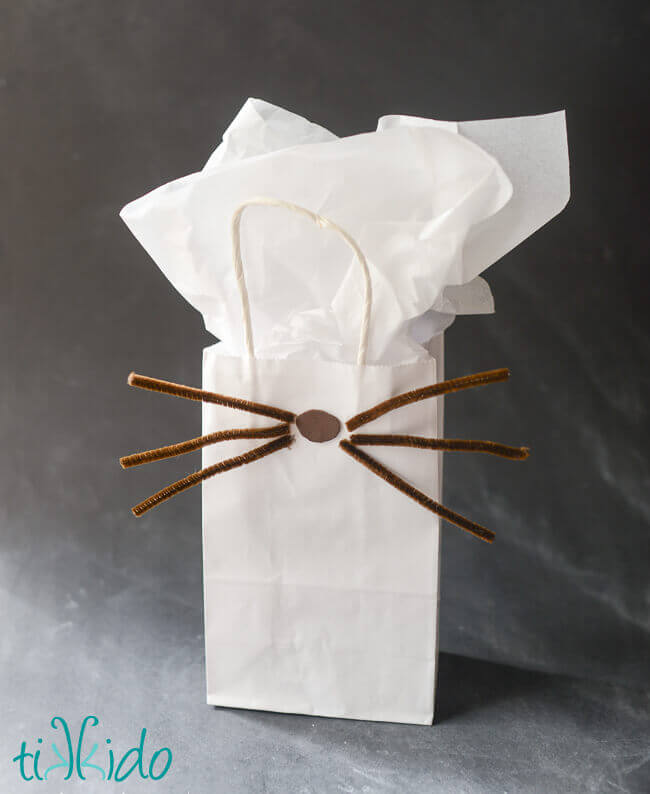 She's a fan of Dan and Phil (YouTube personalities), and one of their iconic...things... is simply drawn on whiskers.  Don't ask me why, I don't know the details, I just know that it's so.  So since my daughter is a fan of Dan and Phil, and I'm a big fan of creative gift wrapping, I decided to make a special gift bag for one of her birthday presents.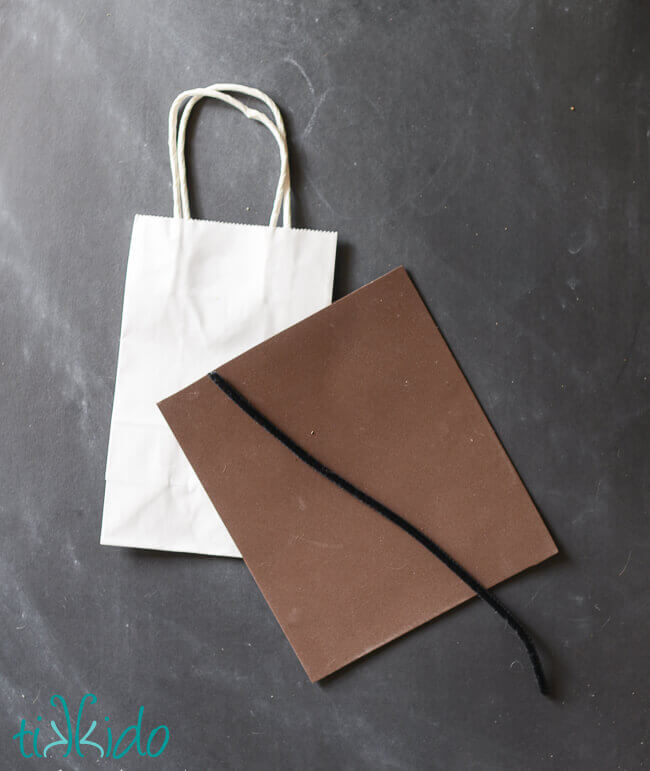 Materials for Dan and Phil Whiskers Gift Bag: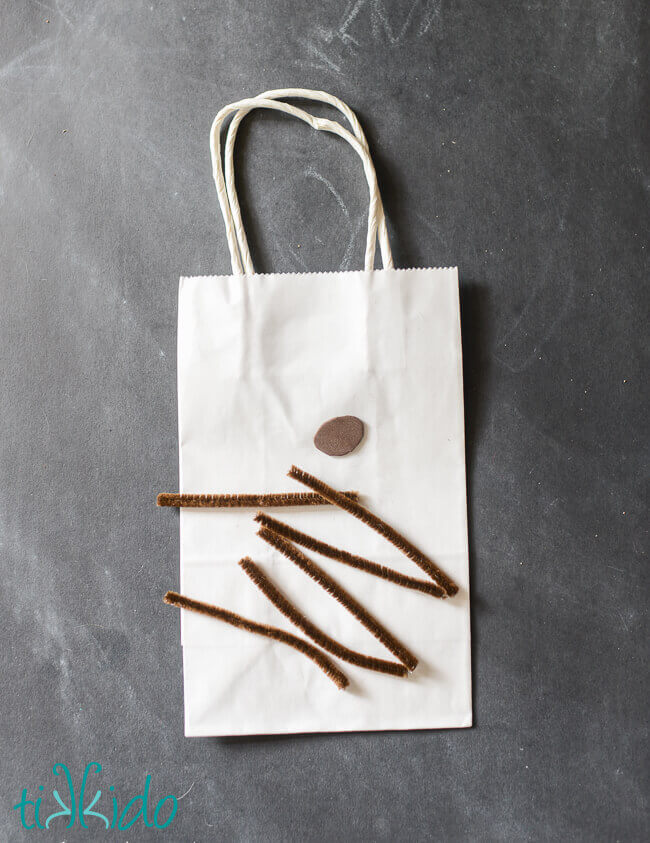 Cut a nose shape out of the craft foam.  Cut each pipe cleaner (buy here) into three equal sections (so you end up with six whisker pieces).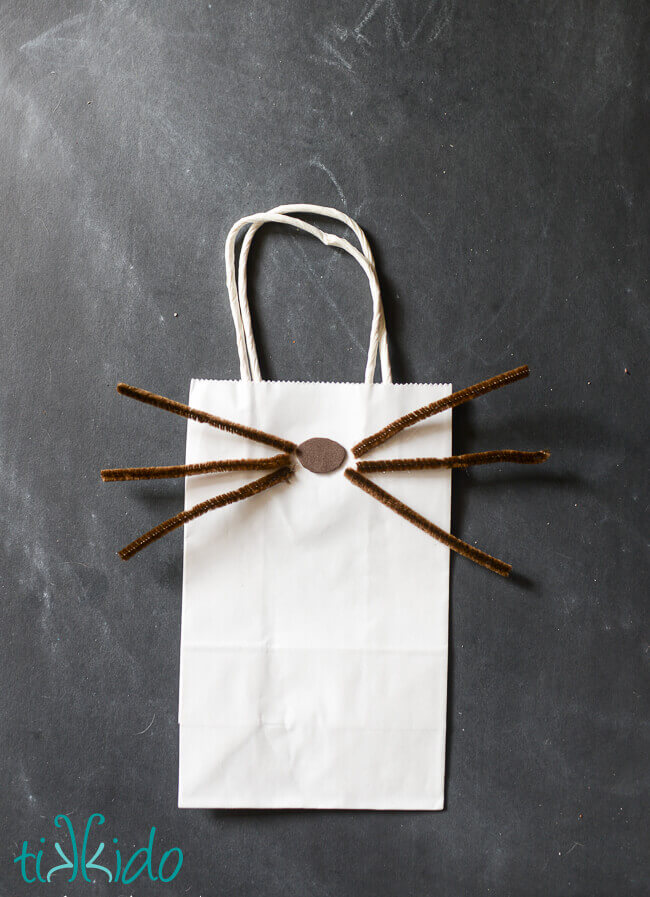 Use a low temperature hot glue gun to glue the nose and whiskers in place.  Then just add a gift, tissue paper, and give it to your favorite Dan and Phil fan.  Or someone who likes cats, I suppose.  If you were to use a plain black gift bag, it would make a great black cat favor bag for a Halloween party!