Printer-friendly version
Bow ties are cool.  Oh yes.  So why not whip up some quick and easy bow tie napkins for your Doctor Who party?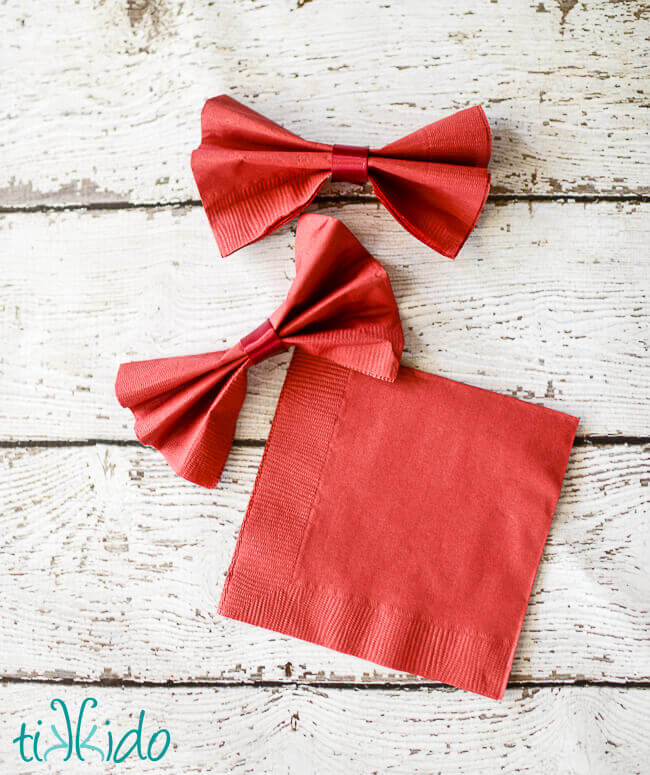 They make everything fancy and fun!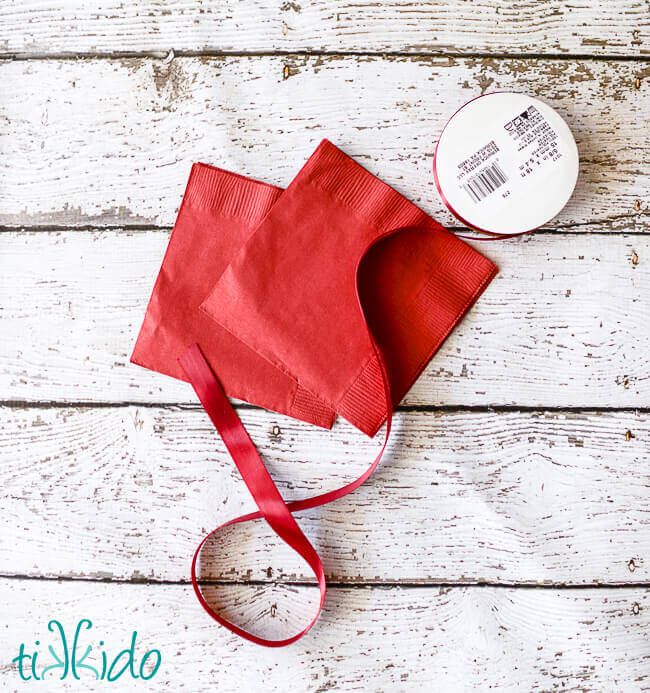 You'll need square paper napkins, and matching satin ribbon.  Scissors and a bit of tape or a glue gun are the only other things you'll need to create your bow tie masterpieces.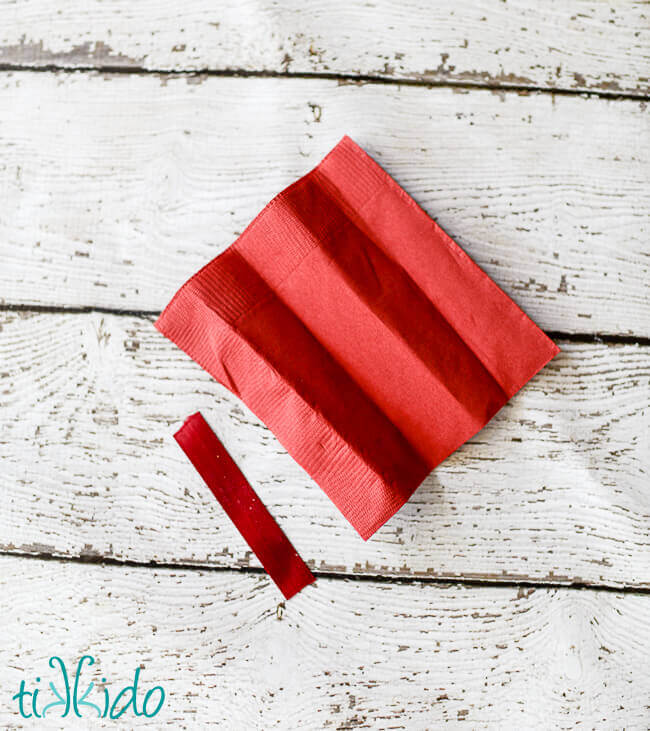 Fold the napkin in an accordion fold.  Cut a small length of ribbon (long enough to wrap around the center of the bow tie).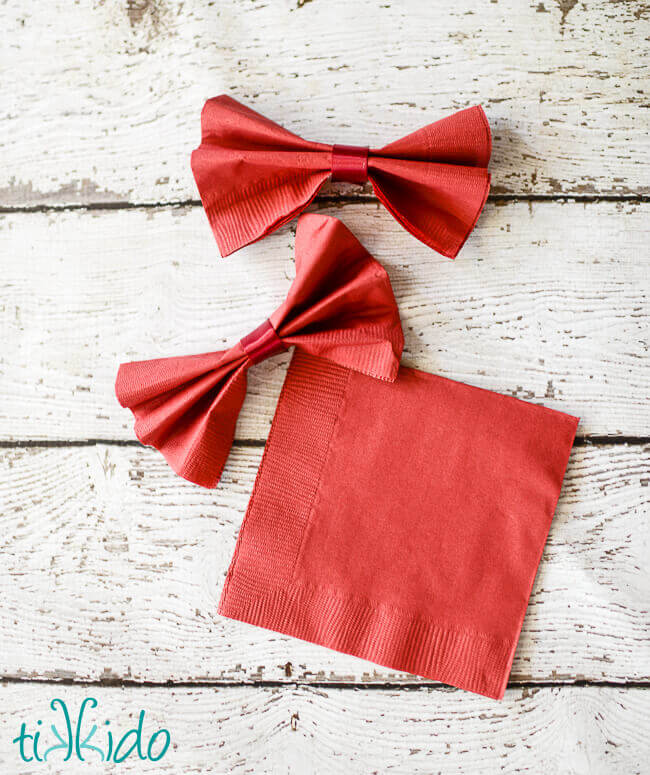 Then wrap the ribbon around the center of the folded napkin, and secure, either with a bit of tape or your hot glue gun.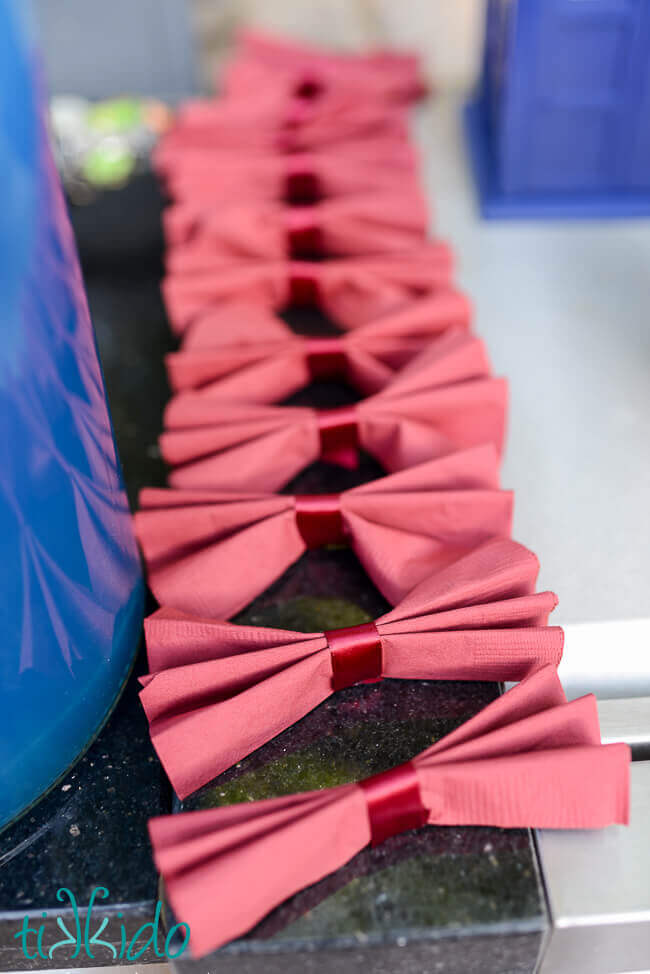 See?  Bow ties are totally cool.