Printer-friendly version
Kids love marshmallows, so when I saw this awesome idea for Adipose marshmallow pops on Pinterest, I knew I had to make them for our Doctor Who party.  I followed the pinterest link to Catch My Party, which linked me to Hearts & Craftsy's Facebook page, so that's where credit for this awesome idea goes!  But not to a tutorial or instructions that I could find, so I had to improvise.  But hey, that's what I like best!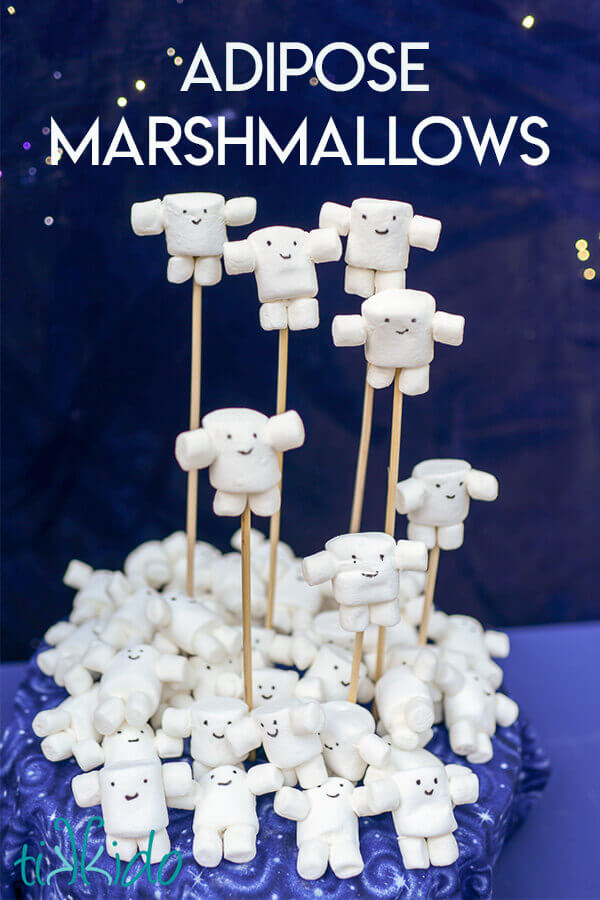 Aww, aren't they so squishy and cute?
Adipose Marshmallows:
mini marshmallows
regular marshmallows
royal icing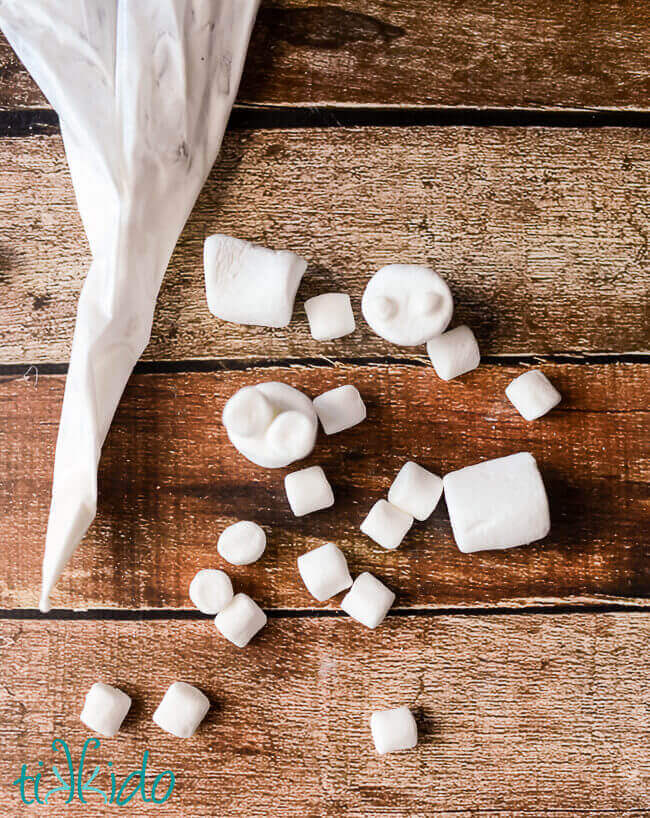 Whip up a batch of royal icing in your mixer.  There are instructions that come with the package of meringue powder.  Use the royal icing to glue mini marshmallow legs and arms to the regular sized marshmallow bodies.
You could also purchase clear piping gel if you didn't want to make royal icing.  It's clear and sticky and would work well for this purpose.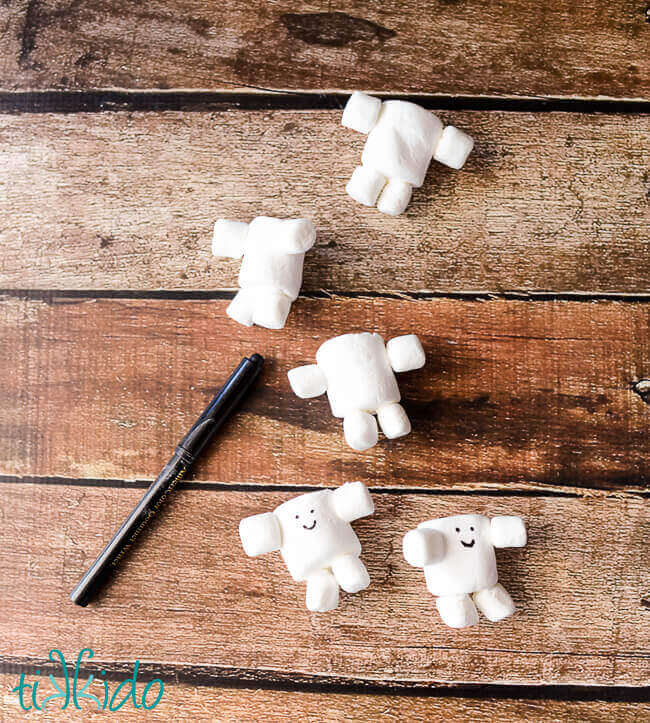 After they've had a chance to dry, use a food coloring marker to draw on simple little smiling faces.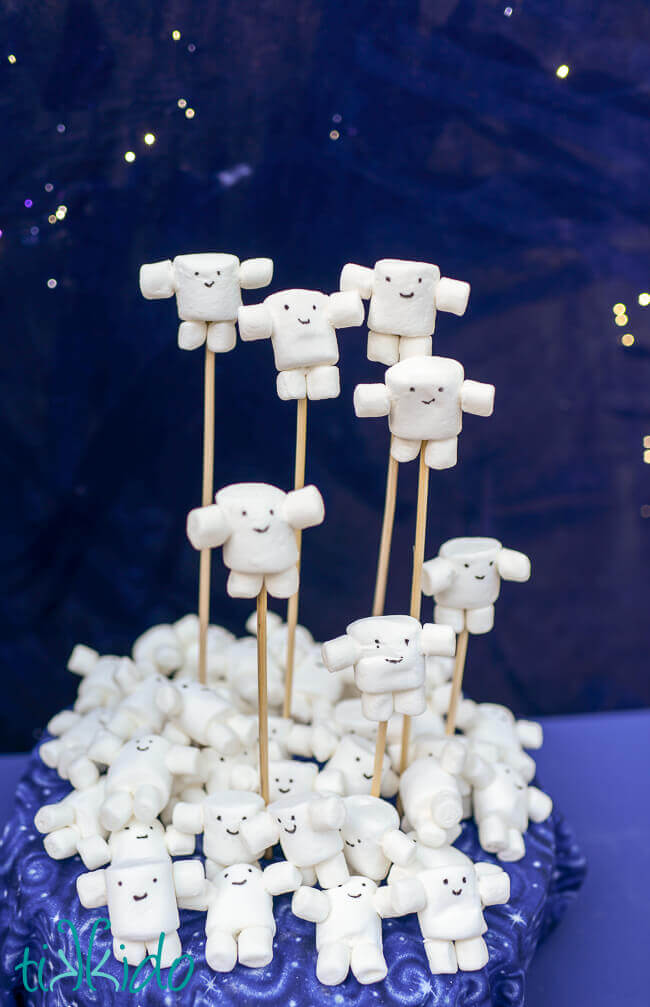 Have your marshmallow adipose treats mill around on a plate, or have some of them ascend to the mothership using bamboo skewers at various heights.  Either way, they're and easy, delicious, and adorable addition to your Doctor Who party!