Printer-friendly version
Cream cheese mints are an easy to make, classic homemade candy great for any holiday or event.  These cream cheese mints are shaped to look like spring birds' eggs, a perfect Easter candy.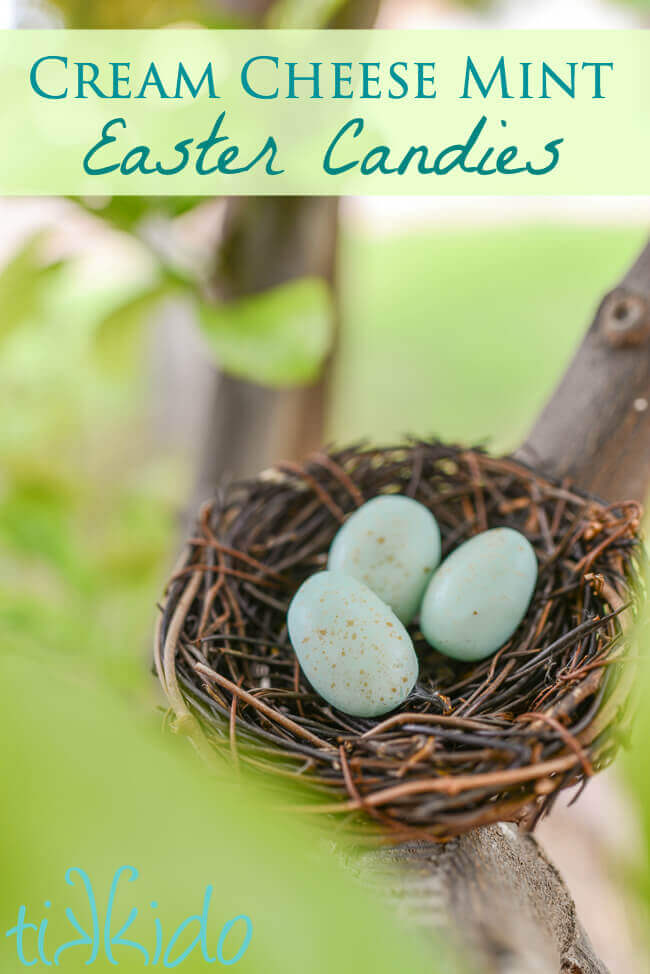 Welcome to the Taste Creations Blog Hop for April!  Our theme this month is homemade candy.  
I decided to make classic cream cheese mints (also called buttermints) for the first time.  This recipe has been around for ages, and is probably just like the recipe your grandma used to make.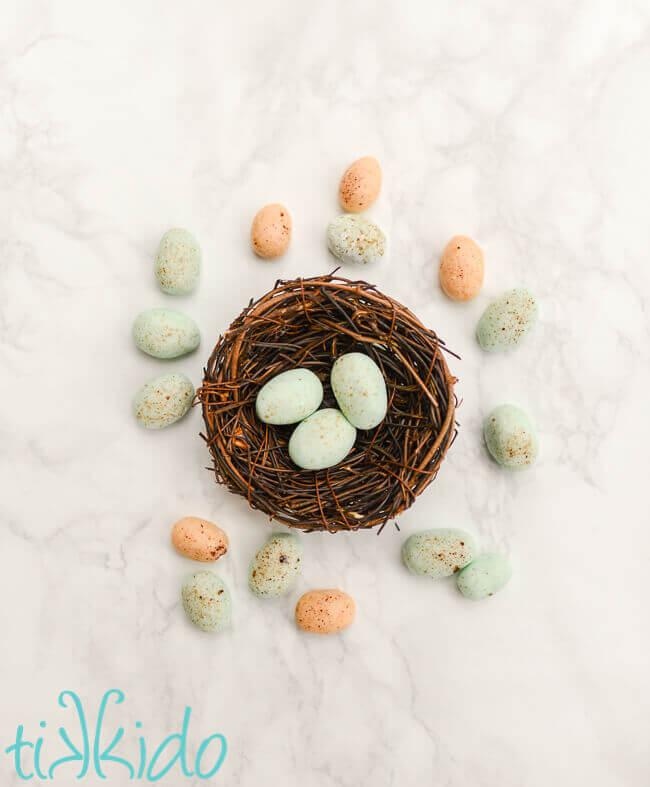 I just decided to give them a fun Easter twist with an easter egg shape and some speckles.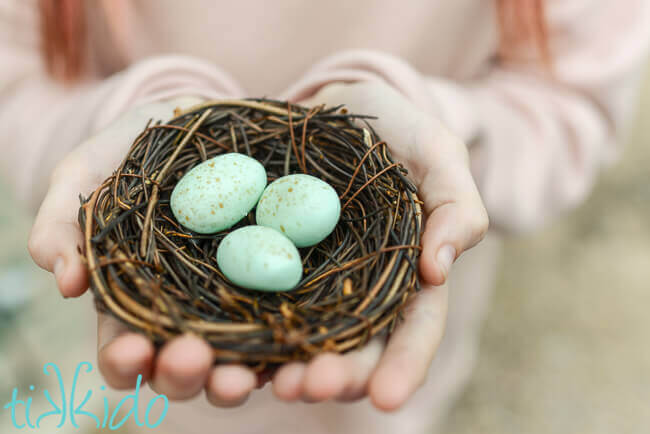 Don't they look just like the perfect spring candy?  
Cream Cheese Mint Candy Easter Eggs Recipe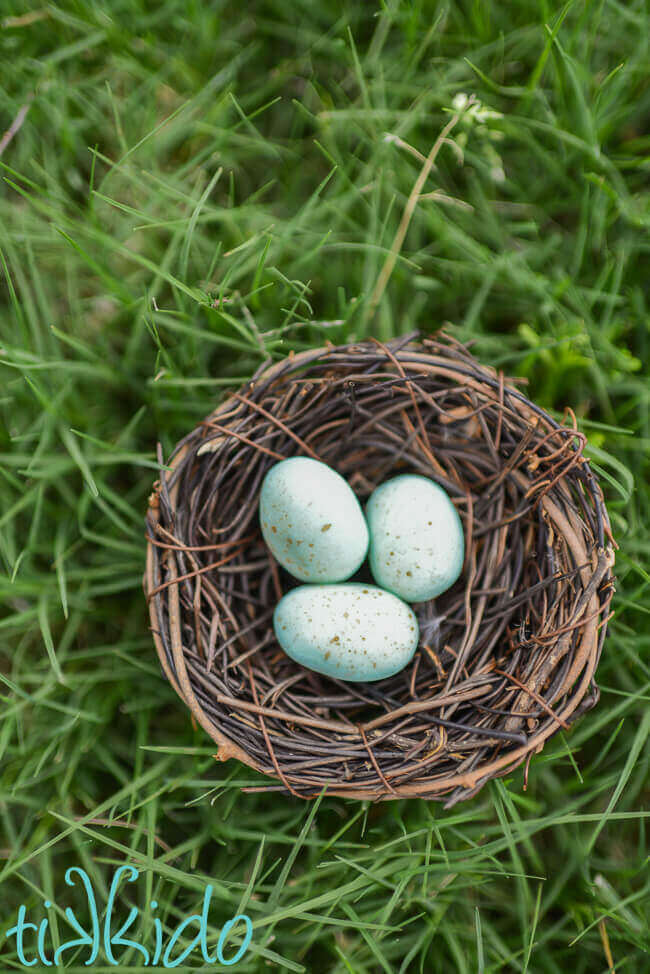 Ingredients for Homemade Buttermint Easter Candies:
2 pounds powdered sugar
1 block of cream cheese, softened
1/4 cup butter, softened
1/4 teaspoon salt
1 teaspoon mint extract
1 teaspoon vanilla
food coloring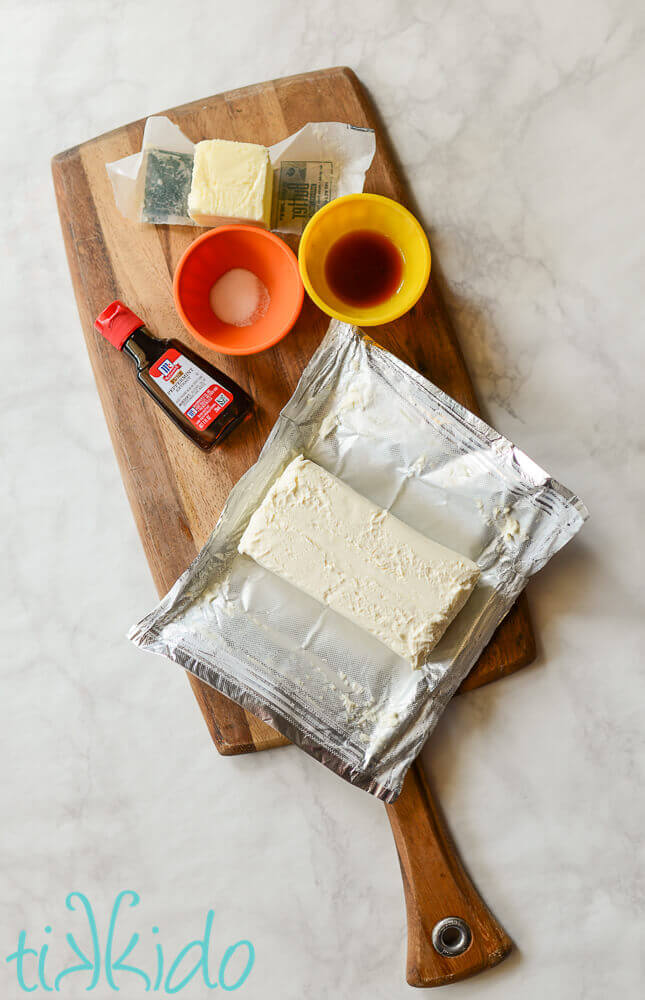 Cream together the softened cream cheese and butter.  Add the salt and flavoring and mix.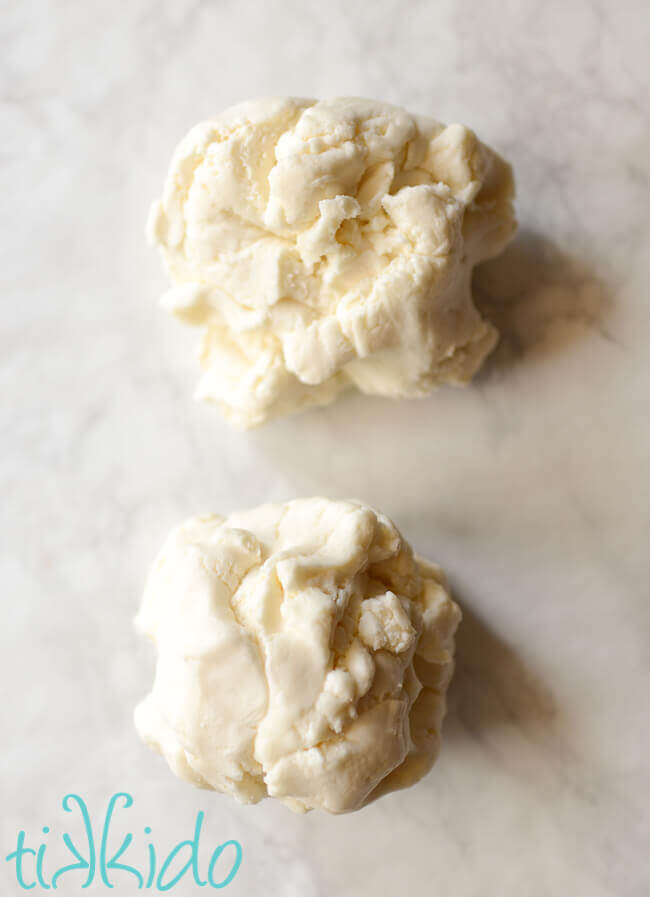 Add the powdered sugar and mix.  On LOW, and preferably with your stand mixer shield on, or with your mixer covered with a damp kitchen towel (the old-school method my grandma used, and that I still prefer) to keep the powdered sugar from getting all over the kitchen.  Mix until you've created a thick dough.  Add any food coloring (I used a couple drops of Americolor brand Teal for my mint Easter egg candies).  Cover and chill the dough for an hour or two.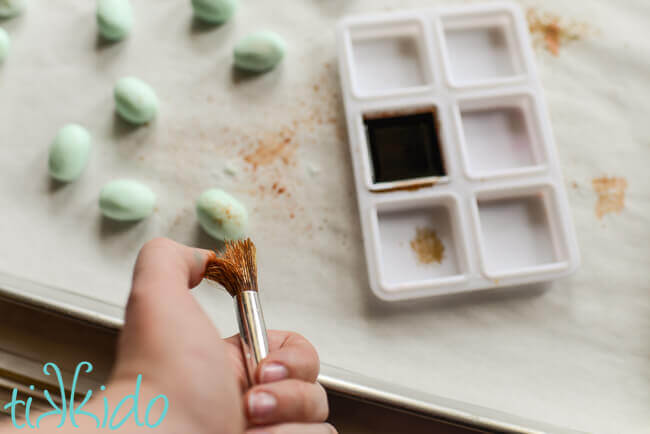 Pinch off a small portion of the candy dough, and roll in your hands to create the egg shape.
Thin a little bit of brown food coloring (I used Americolor Chocolate Brown) with Everclear or vodka (so it dries quickly), and use a stiff-bristled brush to spray a splattering of speckles over the plain candy eggs.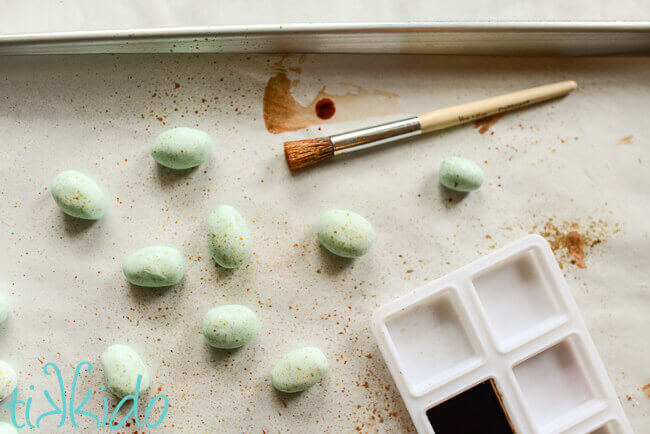 Don't they look fabulous with the speckles?  It really adds a lot to the finished look.
Let the candies dry overnight at least.  I've read that these will last several weeks, but I don't anticipate them lasting that long once my daughters discover them.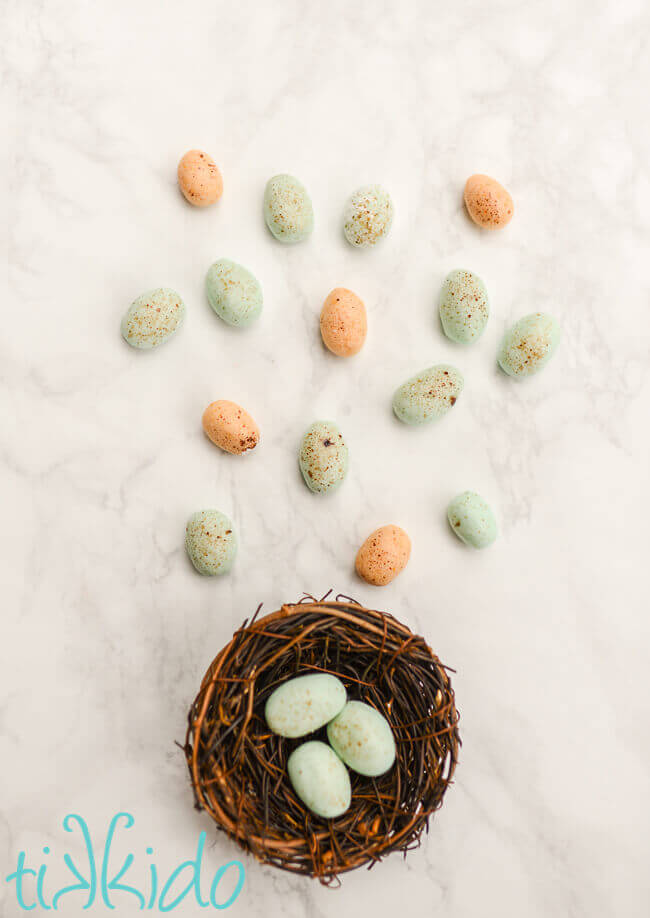 I also made some of my candies a peaches-and-cream flavor, because I'm not the biggest fan of mint (unless it's paired with chocolate, yum!), and both were really, really good.
Be sure to check out the rest of the fabulous sweet treats created by my friends in the Taste Creations Blog Hop!
No Churn Nutella Swirl Ice Cream from An Italian in my Kitchen:
and Easter Bunny Fudge from Our Good Life!