Printer-friendly version
Yesterday I showed you how I made Luna Lovegood inspired magic wands for my friend Nicole's daughter's party, and today is all about the magical sprinkle potion cupcake toppers.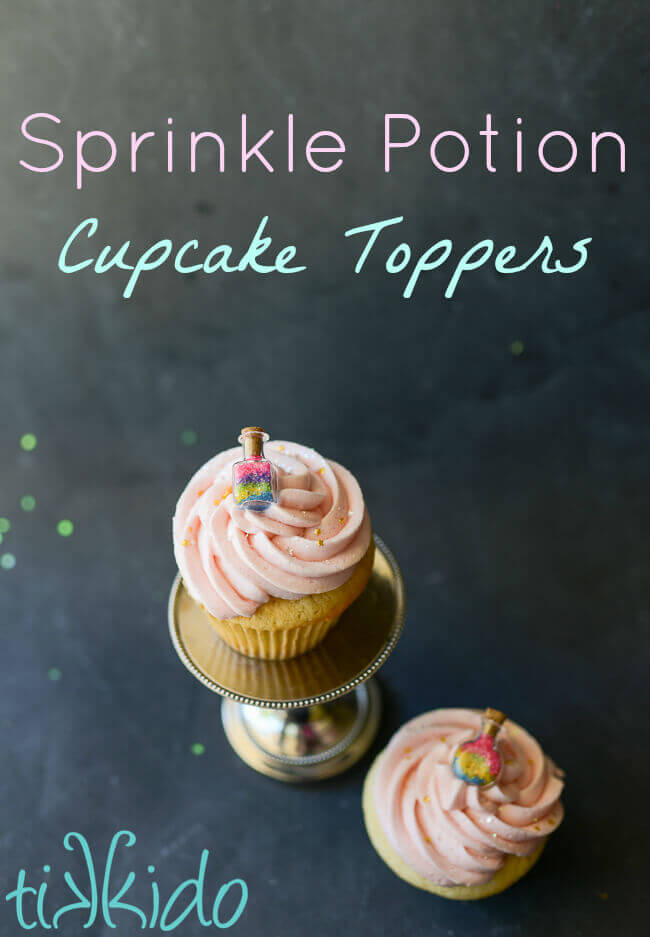 This is another one of Nicole from Million Dollar $mile Celebrations' fabulous ideas--I just implemented it and she graciously let me share it with you here.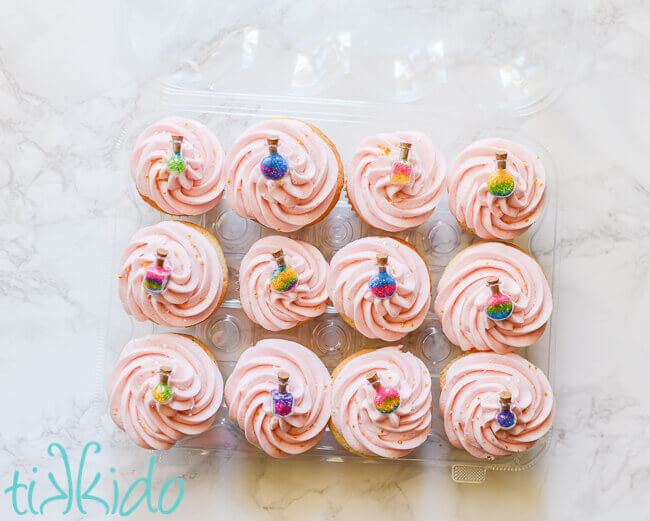 The idea was so simple and brilliant.  Plain, basic cupcakes, topped with miniature potion bottles full of sprinkles, so the kids could decorate their own cupcakes at the party!
Here's one of Nicole Gould's photos from the Luna Lovegood party.  So dreamy and perfect in every way!  
Luna Lovegood (Harry Potter) Inspired Sprinkle Potion Cupcake Toppers Tutorial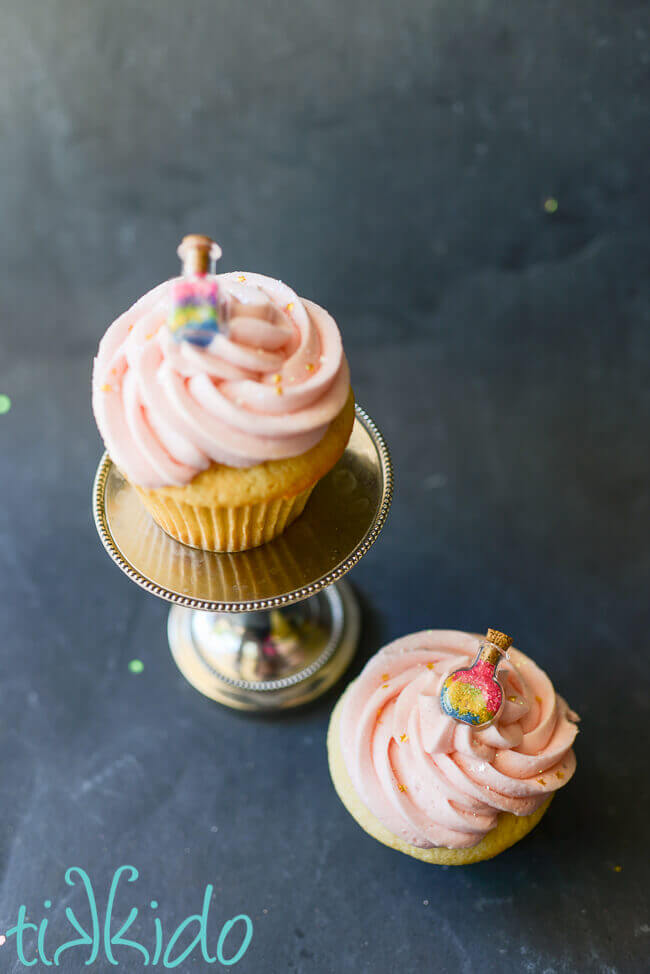 Materials for the Sprinkle Potion Cupcake Toppers:
Yeah, I guess that was pretty obvious.  ;-)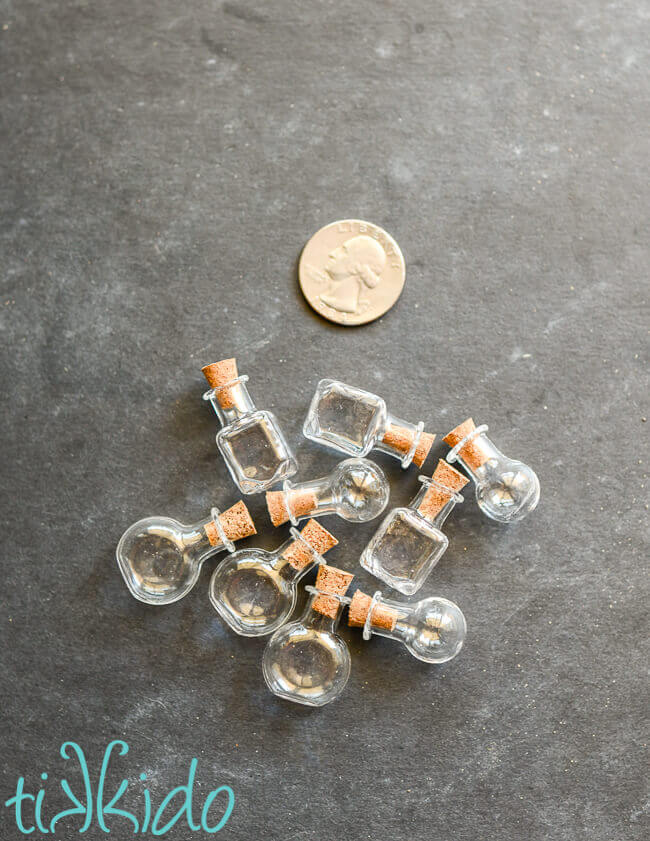 Nicole made things incredibly easy for me and brought me the supplies I used.  I believe she bought these potion bottles at Hobby Lobby, but I also found them on Amazon.  If you're planning to use larger sprinkles than the ones we used (the longer jimmies style sprinkles, for example), I think you'd want to use a slightly larger bottle.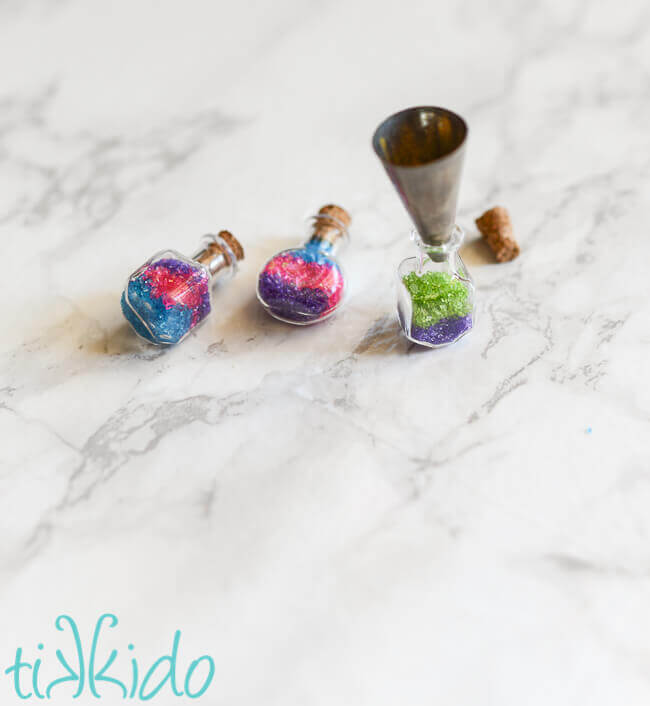 How to get those colorful sugar sprinkles into these teeny tiny bottles?  One of my round icing tips made the perfect miniature funnel for the job!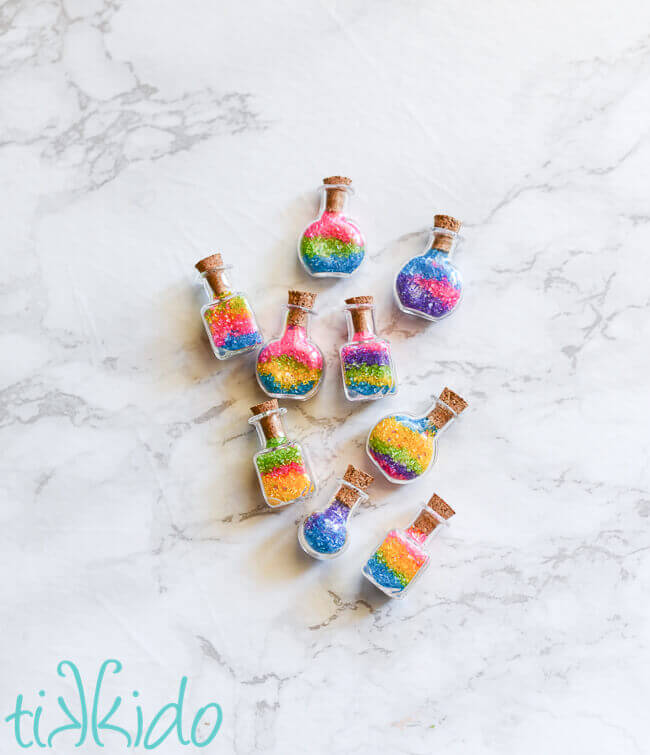 I always had a thing for those layered sand bottle crafts when I was a kid, and I've always loved anything miniature, so you can guess how happy this photo makes me.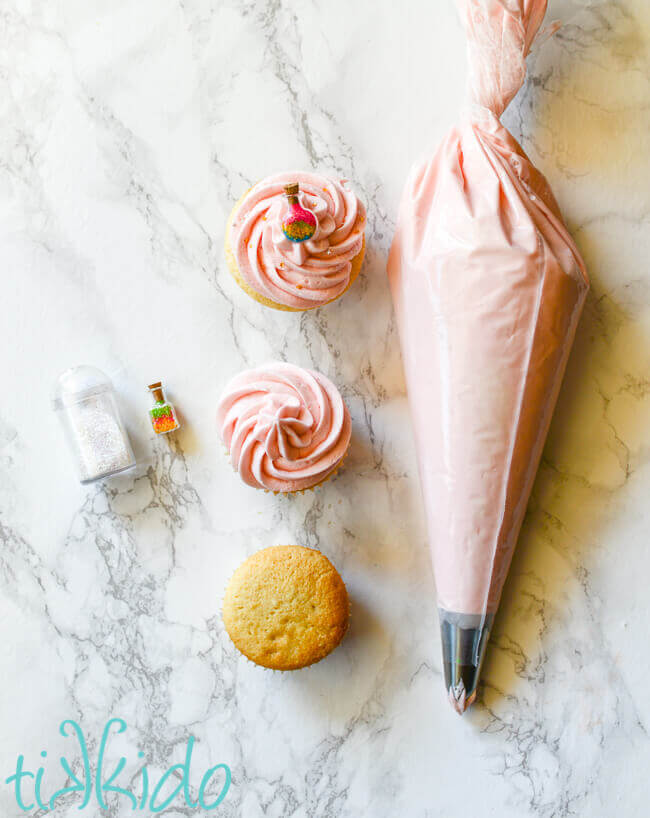 Top your cupcakes with a swirl of buttercream, add a little bit of disco dust sparkle if you'd like, and top with one of the sprinkle potion bottles.  You could easily just buy plain cupcakes from the grocery store and add the potion bottles yourself, and skip the baking entirely.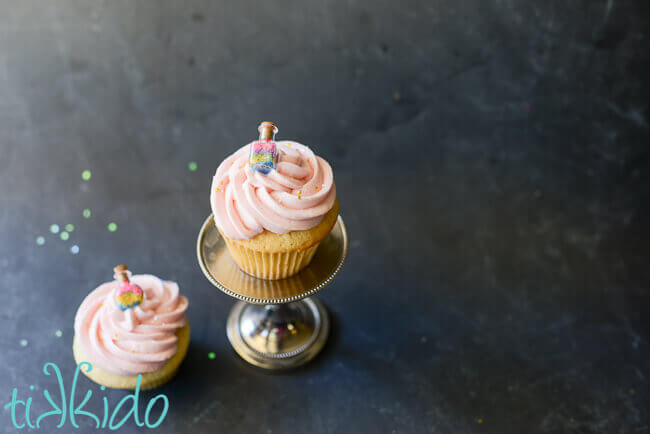 In the video I made, the buttercream was very fresh, so the sprinkles stuck nicely to the icing.  But American buttercream crusts over and the sprinkles will largely slide right off if not added right away, and really, what's the point if you can't make the cupcakes ahead of time?  In order to avoid this problem, I suggested that Nicole get a small atomizer bottle (something like this), fill it with water and perhaps a bit of vanilla for some scent, and have the girls lightly mist their cupcakes before adding the sprinkles from the potion bottles.
Be sure to watch Nicole's website for all the fabulous photos and details (and enjoy the other party inspiration while you're there).