Printer-friendly version
Want a quick and easy Easter surprise for your FROZEN fiend?  I have the tutorial for you!  I've made a video showing how to make these adorable Olaf decorated Easter eggs.  The kids at the FROZEN Easter egg hunt party went nuts when they found the Olaf eggs!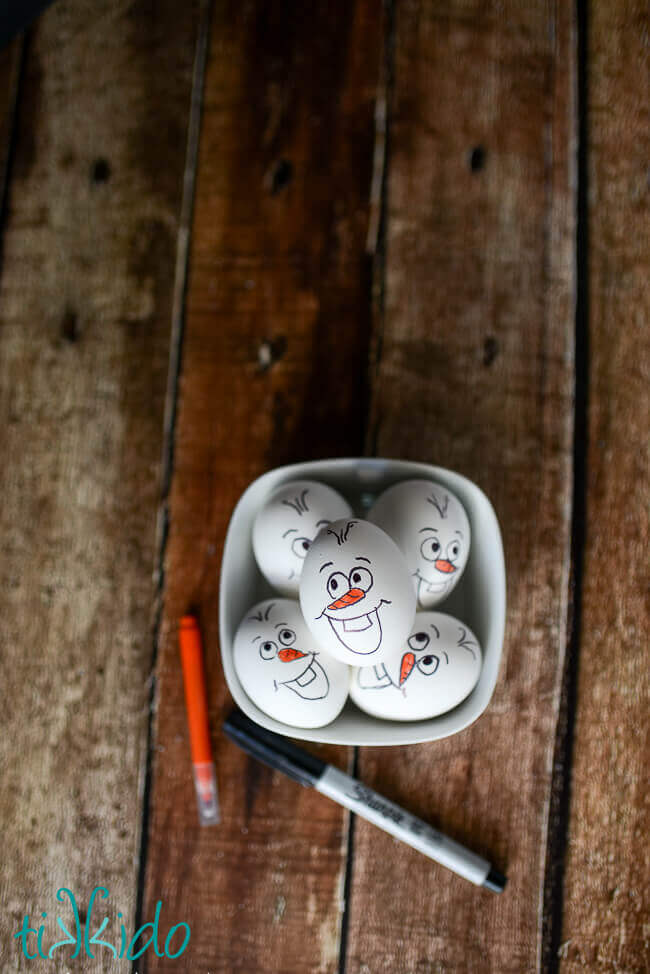 All you need are hard boiled eggs, a fine-tipped black marker, and an orange marker.
Wasn't that easy?  My five year old was so taken with my video tutorial, she sat down, watched it, and started drawing adorable Olaf faces on every egg in the house.  The Easter bunny is going to be very impressed.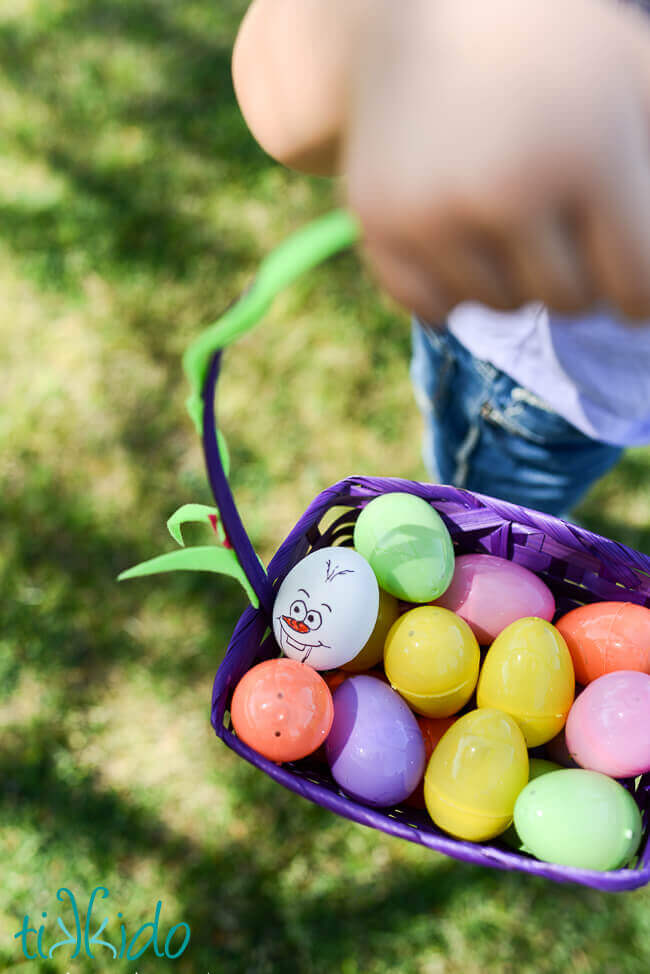 The kids loved the Olaf eggs so much that one little girl who never eats eggs, asked her mom if she could eat the Olaf egg.  And then she did.  Every bite.  Her mom is so happy that she has a way to get her daughter to eat hard boiled eggs now!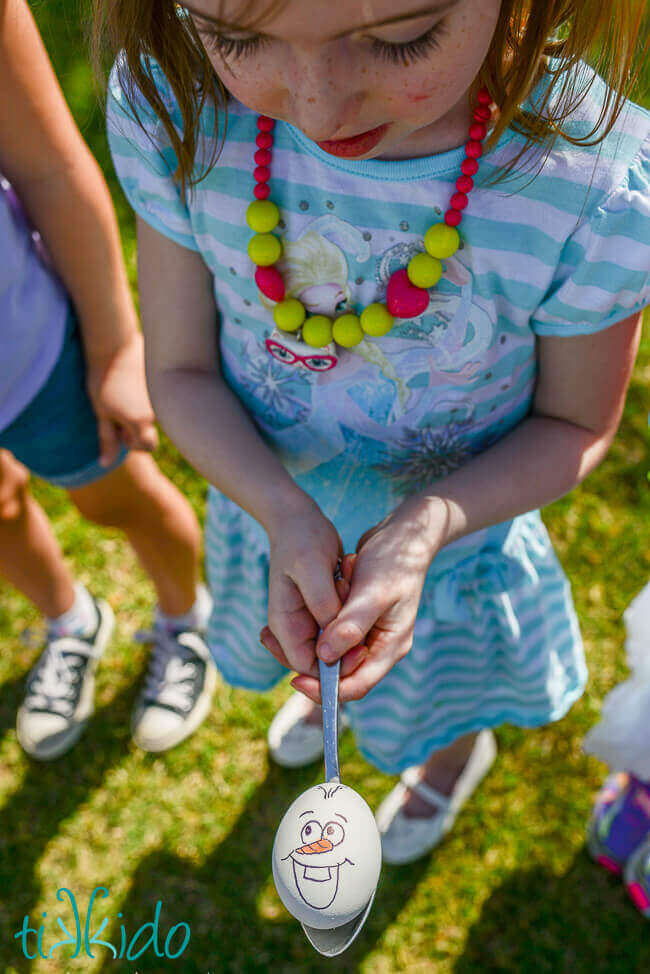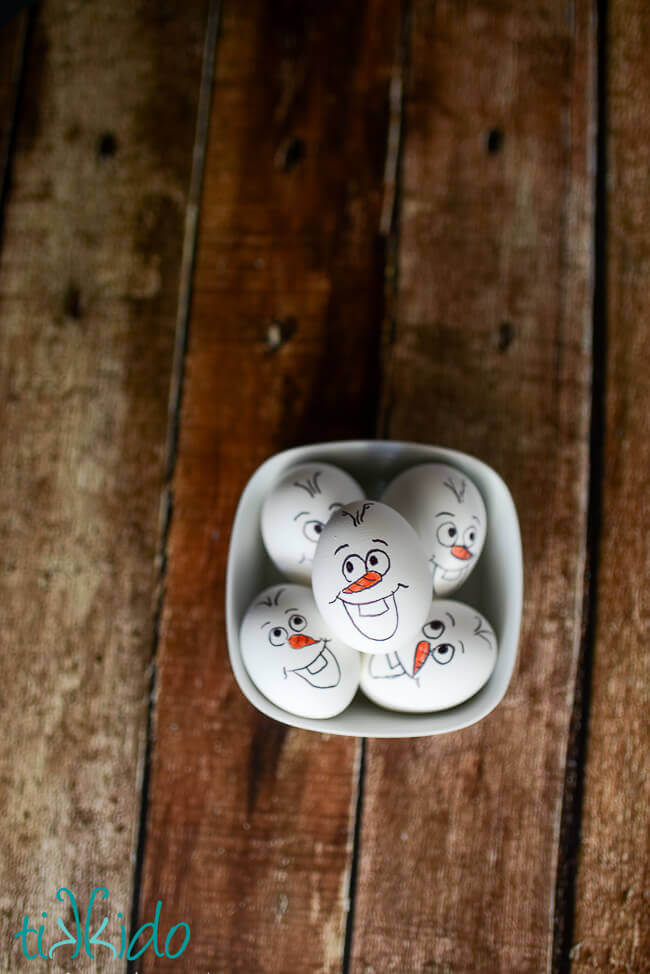 Have a very happy Easter, everyone!