Printer-friendly version
Love spinach artichoke dip but don't love all the calories?  This light spinach artichoke dip fools everyone, and my guests like it even better than the high calorie version!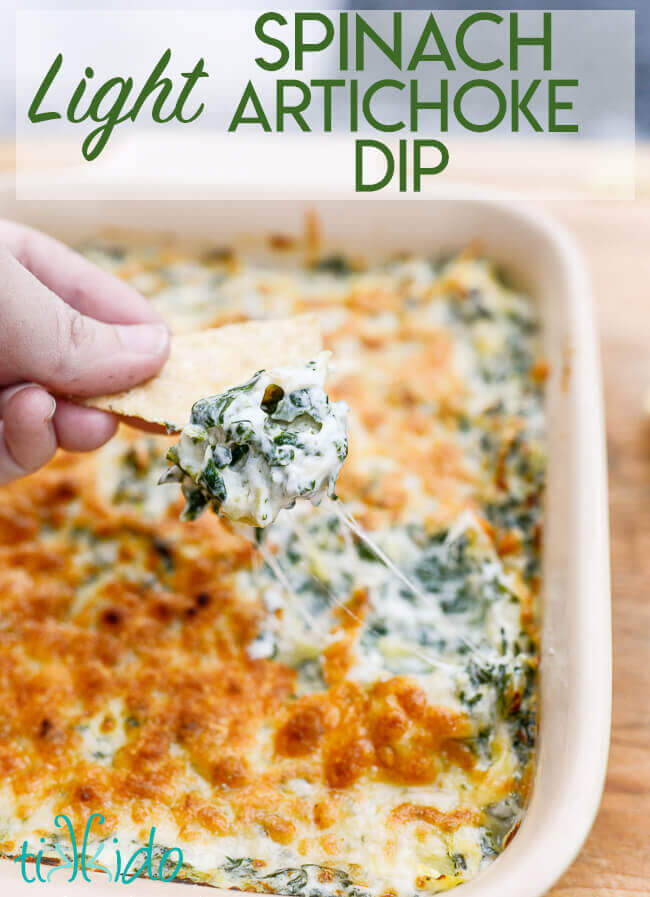 Did you have a nice Easter yesterday?  We continued our tradition of making Easter pizza in the wood-fired oven I built in the backyard.  The pizza oven takes about an hour to come to full heat, so we always make our favorite appetizer while the oven is building temperature into the pizza range.  I originally got this Spinach and Artichoke dip recipe at a Weight Watchers meeting, and it's considerably healthier than most recipes out there for this classic dip, but it's also the recipe that we all love better than any others we've tried.
Just look at that!  How could you resist?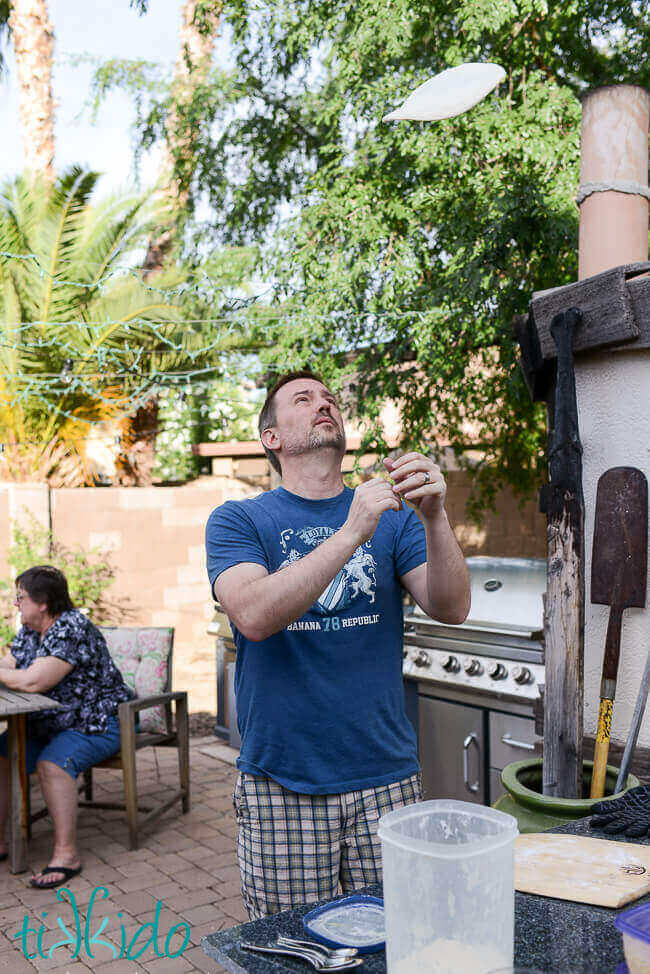 Before we get to the recipe, check out my handsome husband's awesome pizza dough tossing skills!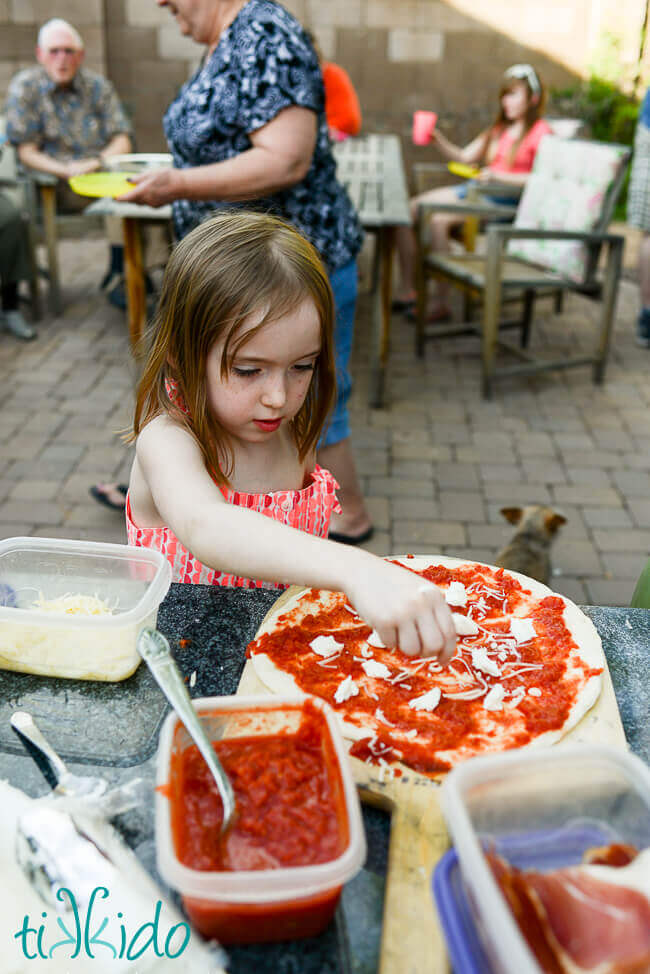 Our girls love the chance to make their own pizzas, too.  Niamh made an awesome one with goat cheese, fresh mozzarella, chicken, and proscuitto.  She can make pizzas for me any day!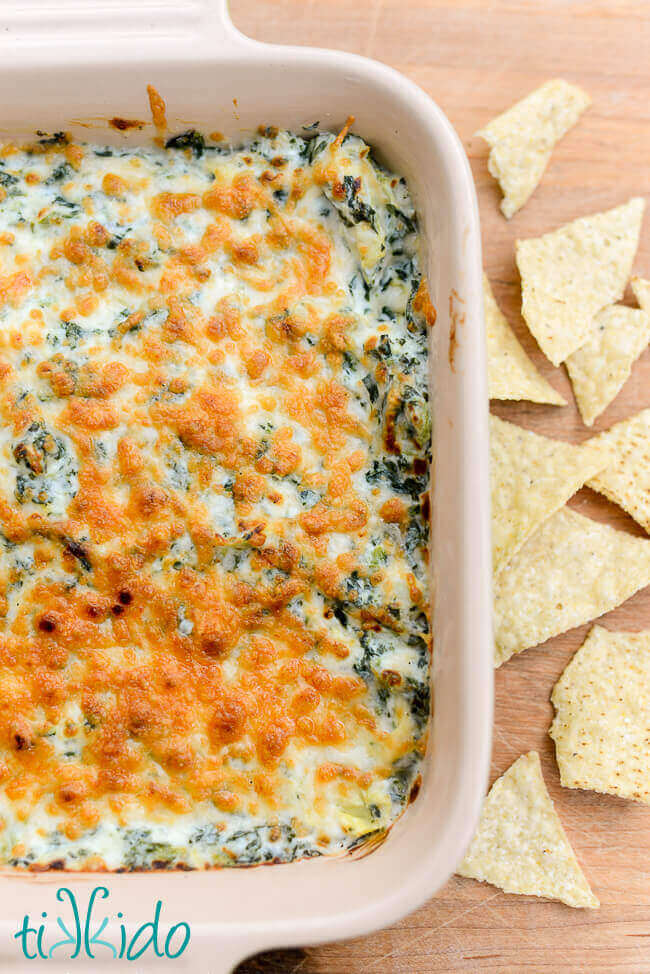 Ok, back to the amazing, lower calorie Spinach and Artichoke dip appetizer recipe.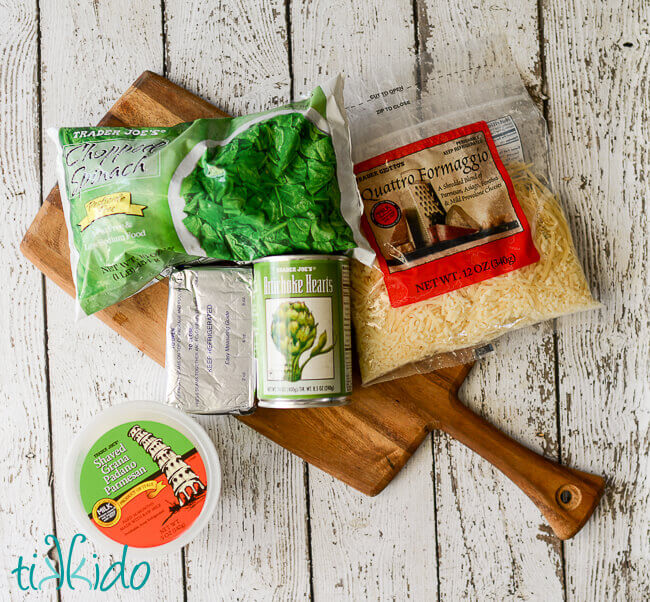 Ingredients for Weight Watchers Light Spinach and Artichoke Dip Recipe:
one 1 lb package frozen chopped spinach, thawed and drained.
one can artichoke hearts, drained and cut into small pieces
one package fat free cream cheese
1/2 cup FULL fat real Parmesan cheese
1 cup fat free sour cream OR fat free plain yogurt.
one cup fat free or light mayonnaise
one cup of shredded stronly flavored full fat cheese for the topping (we like Trader Joe's Quattro Formaggio blend, but use more parmesan if that's not available.)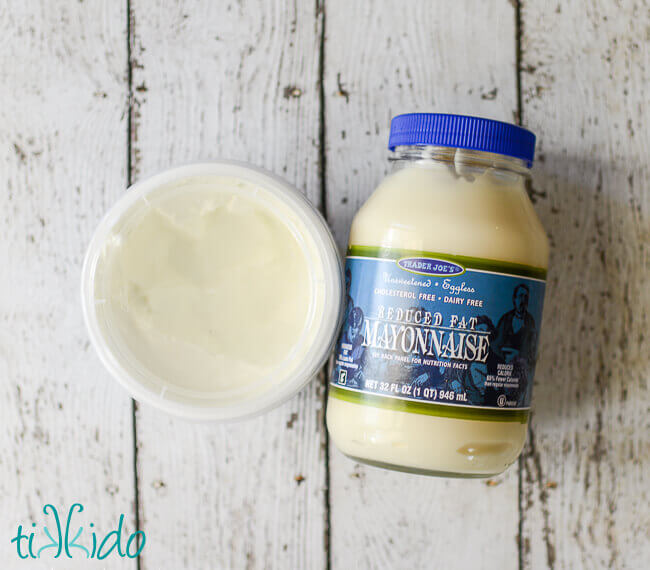 It's really hard to find fat freee mayo these days, so I typically end up using low fat.  The other ingredients are pretty easy to find in fat free versions.  But the key to making this dip taste amazing despite so many fat free ingredients is using full fat, good, intensely flavored cheese (other than the cream cheese, of course).  If you use a great Parmesan, a little bit goes a surprisingly long way, and you get great flavor in the dip without adding too much fat.
Reserve a half a cup of the shredded cheese, and combine all the other ingredients together (I like using my Kitchenaid mixer--it's so fast and easy to whip up this dip with the right tools!).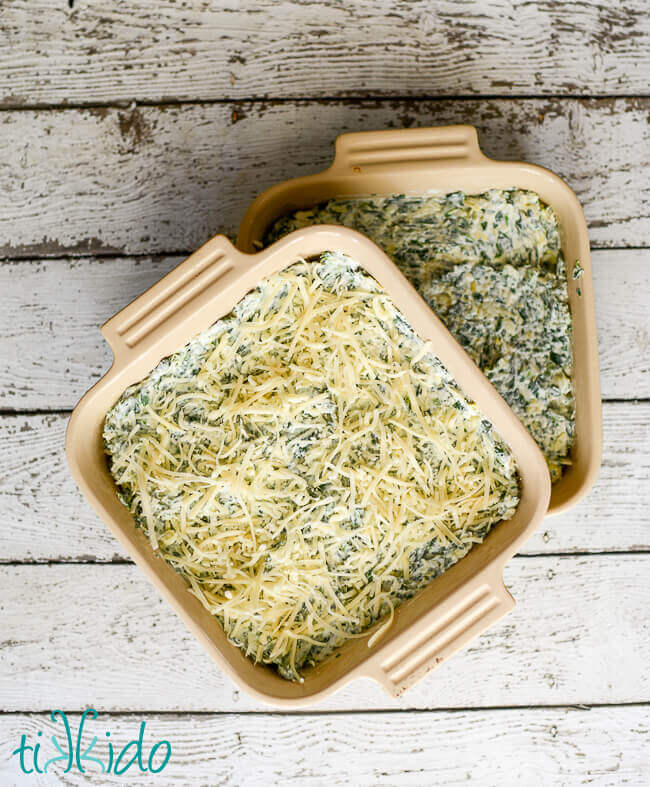 Spread the dip in an oven safe baking dish.  I love my Le Creuset 9.5" square baking dishes for this job, and the recipe fills both of my dishes.  If you don't need that much dip, it also freezes beautifully before it's baked.  I just wrap it up tightly in cling wrap (just the dip, not in the pan) and pop it in the freezer for later use.
Sprinkle the top of the dip with the reserved cheese and bake.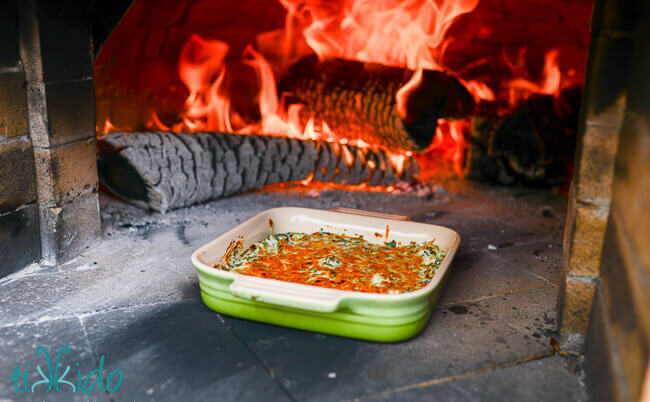 I bake in my wood-fired pizza oven when I make this, and at 600+ degrees, it only takes a few minutes to get all bubbly and hot and golden on top.  It's entirely possible to make this in a home oven too, of course.  Crank up your oven to 450 or 500 degrees, and bake until hot and bubbly, about 20-25 minutes.  If the cheese on top doesn't look golden enough, give the dip a quick run under the broiler.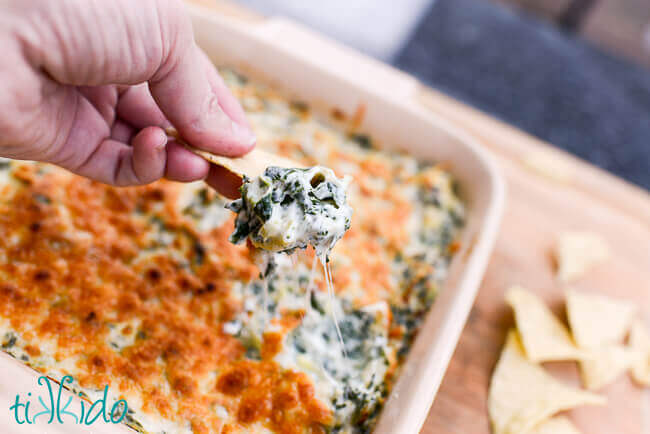 Then enjoy the hot, melty, cheesy Spinach and Artichoke Dip goodness.  Mmmmm.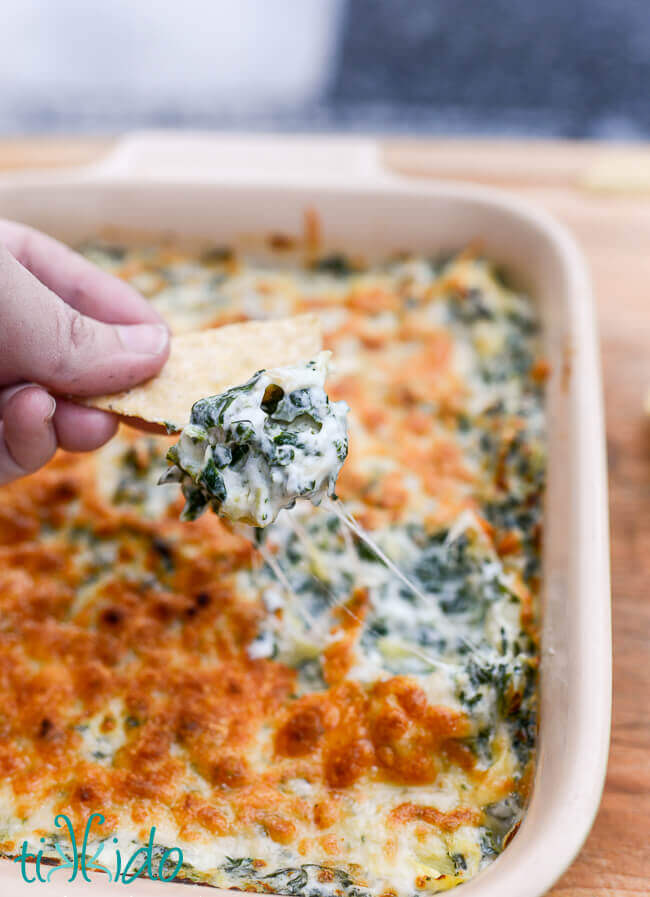 I have no idea what the WW points would be under the current system, since I got this recipe under a different points system years ago.  I mostly just love that it's absolutely delicious, and the fact that it's healthier than other Spinach Artichoke Dip recipes is a great bonus!
Printable, one page version of the Light Spinach Artichoke Dip Recipe: