Printer-friendly version
The last time I made waffles, I realized that they were essentially just a quick bread recipe.  So why couldn't I take my favorite quick bread recipes and just make them in a waffle iron?  And thus were Banana Bread Waffles born.  Banana bread waffles with brown sugar caramel syrup, to be precise.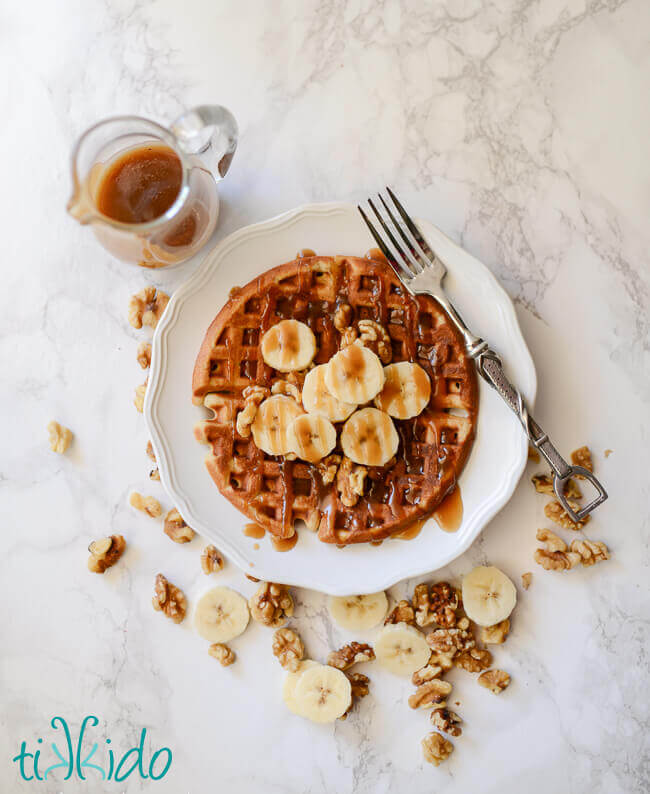 I needed to make a small adjustment to my favorite banana bread recipe to get it to work in the waffle iron, but this is a real winner of an idea, and I can't wait to adapt more of my favorite quick bread recipes into delicious, flavorful waffles.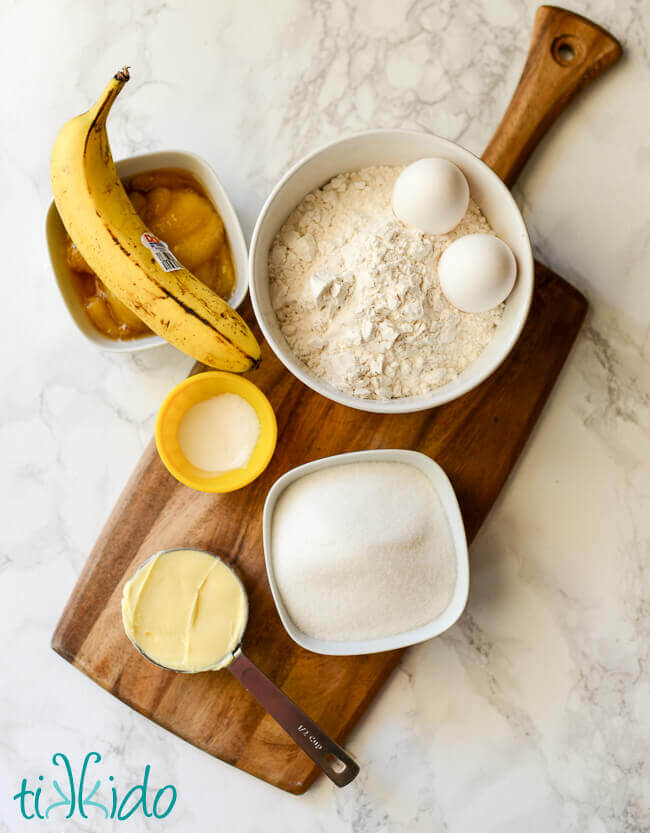 Banana Bread Waffles Recipe Ingredients:
1/2 cup shortening (I use butter flavored Crisco.  You could also use butter.)
1 cup sugar
2 eggs
3 or 4 mashed, ripe bananas (about 1 1/2 cups)
2 cups flour
1 teaspoon baking soda
1/2 teaspoon salt
1/2 cup milk
3/4 cup chopped nuts (optional)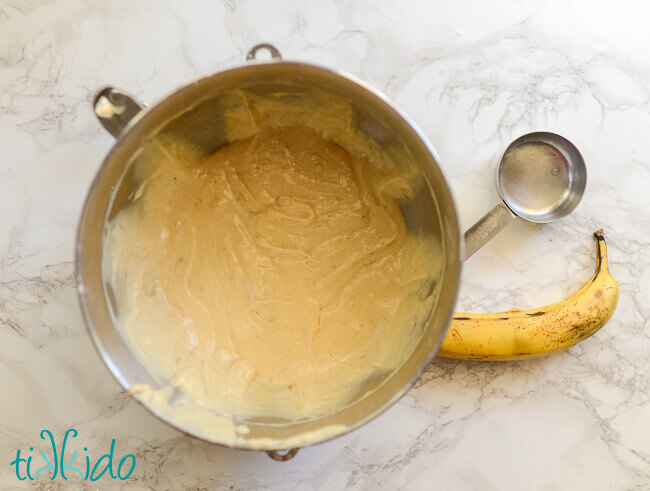 Combine all ingredients to make the banana bread batter.  The only adjustment I made to my banana bread recipe was to add a half cup of milk, so the batter would be thinner, more like the consistancy of regular waffle batter.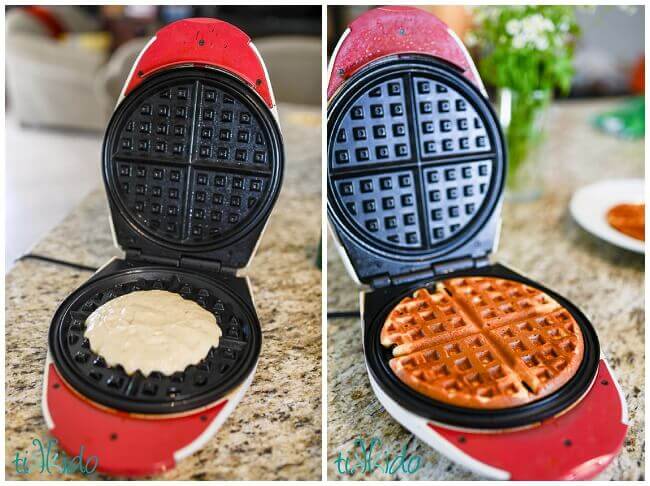 Place a batter (approximately a half cup per waffle) in the waffle iron (a regular waffle iron, not a Belgian waffle iron), and cook just like you'd cook a regular waffle.  It smells AMAZING after a couple minutes!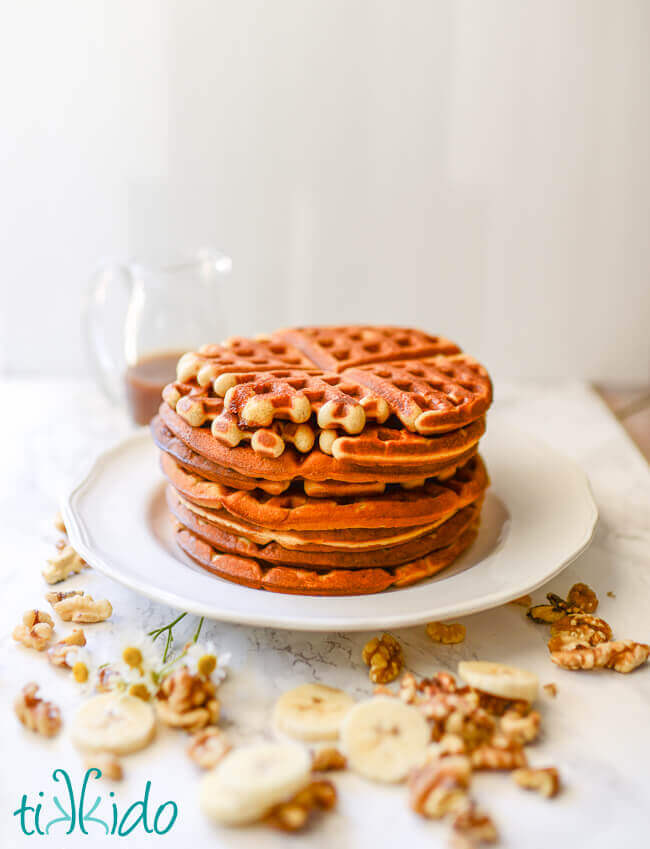 Just look at that glorious stack of golden brown banana bread pancakes!  The only thing that could make them better?  A homemade brown sugar caramel syrup.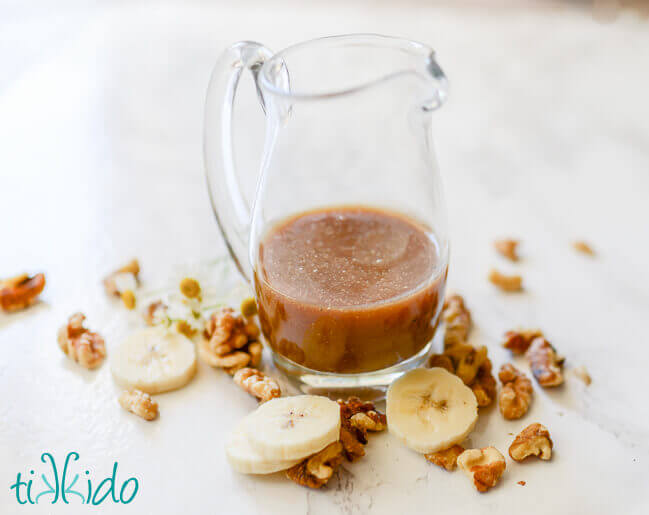 Brown Sugar Caramel Syrup Ingredients:
4 Tablespoons butter

1/2 cup brown sugar

pinch of salt

2 Tablespoons heavy whipping cream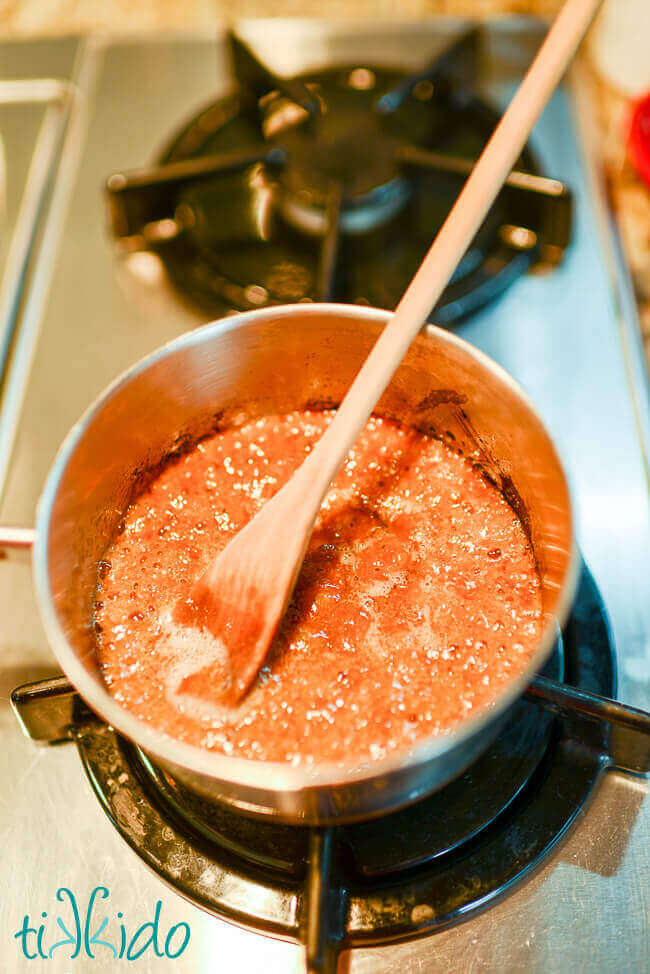 Combine butter and brown sugar and butter in a small saucepan, and stir until the sugar dissolves and the butter and sugar mixture bubble up.  Stir in pinch of salt and the two Tablespoons of heavy whipping cream.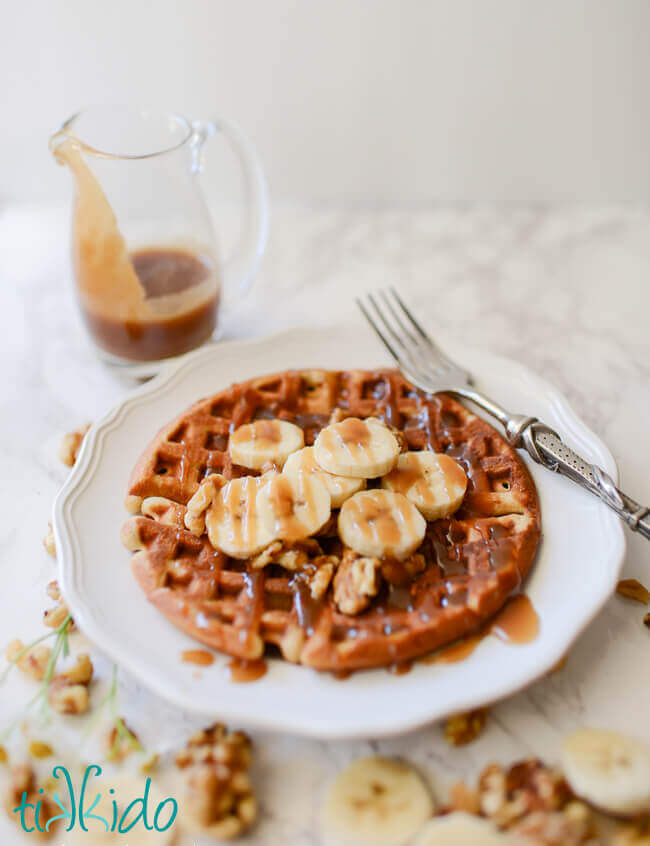 The brown sugar caramel topping is amazing on the banana bread waffles (and, I suspect, would also be delicious on ice cream).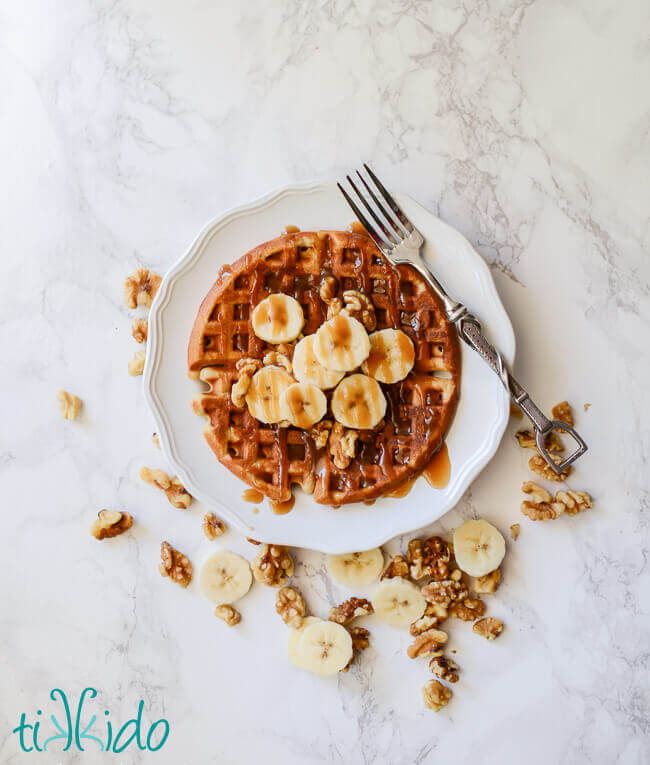 I'm so glad this culinary experiment was a success; breakfasts are going to be a lot more delicious around here now.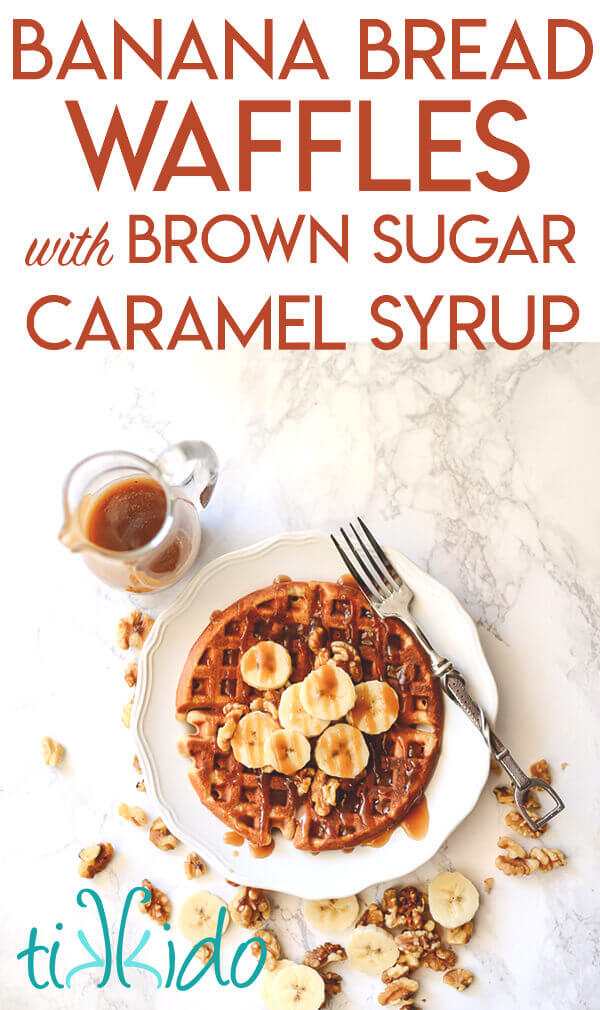 Do you have a favorite quick-bread recipe that would turn into an amazing waffle?