Printer-friendly version
Spring is around the corner, and if you have a little fairy princess in your house too, making these easy flower crowns will be a huge hit.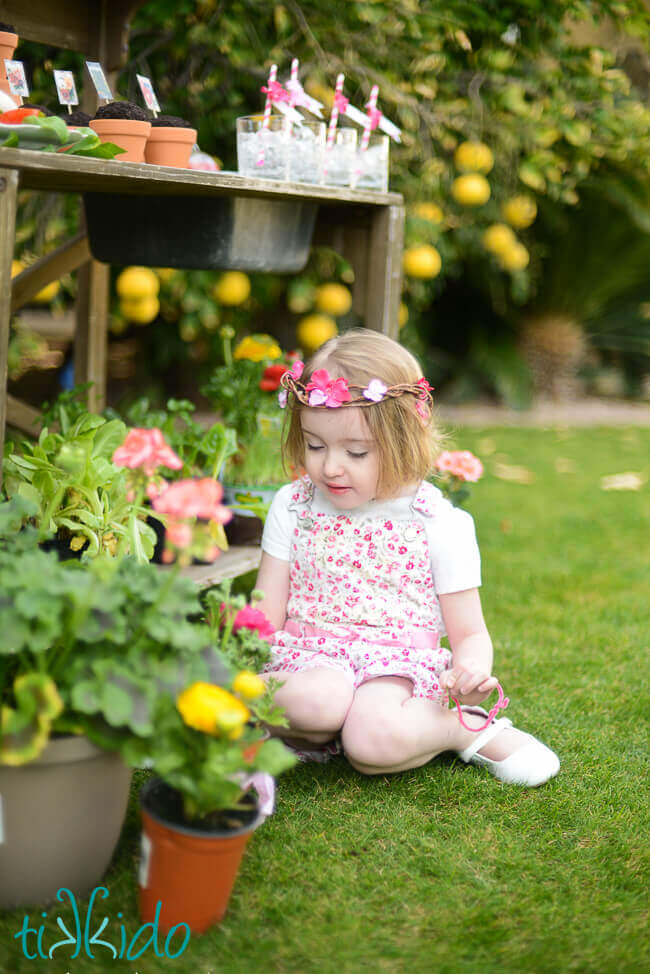 These are a favorite in our dress up box, a favorite gift to make for friends, and I've even made a couple hundred for my daughter's preschool's Spring Fling.  I promise it's easy, or I never would have undertaken that task.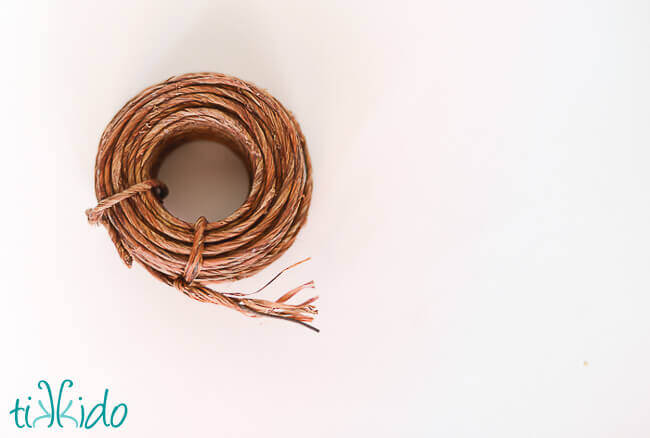 It all starts with this awesome substance, grapevine wire.  You can find it in the floral section of any major craft store, or online.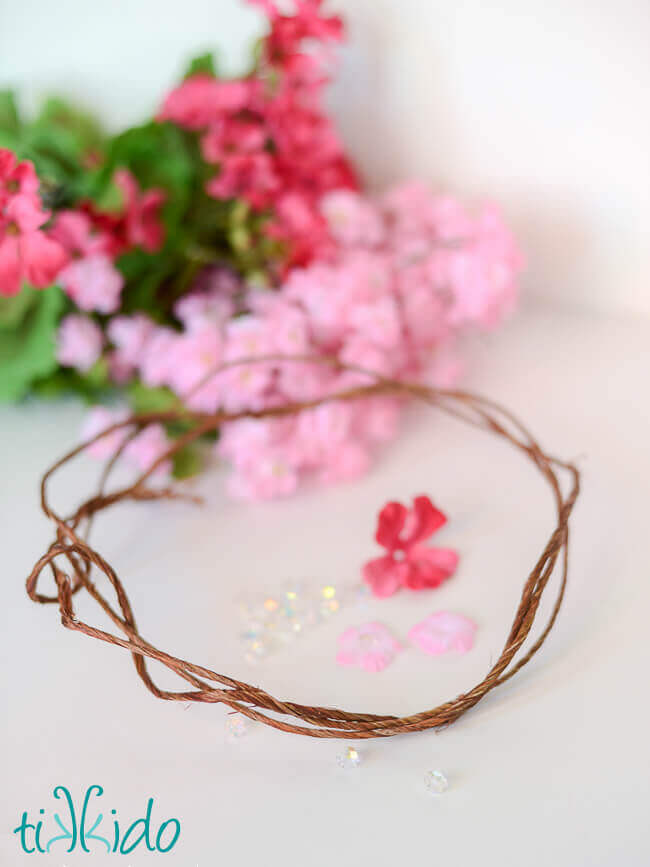 Start by winding the grapevine wire into a circle large enough to work as a crown.  It's better to err or the side of too large, because you can always pinch the wire a bit at the back to customize the fit for smaller heads.  But if you start too small, there's nothing you can do to fix that.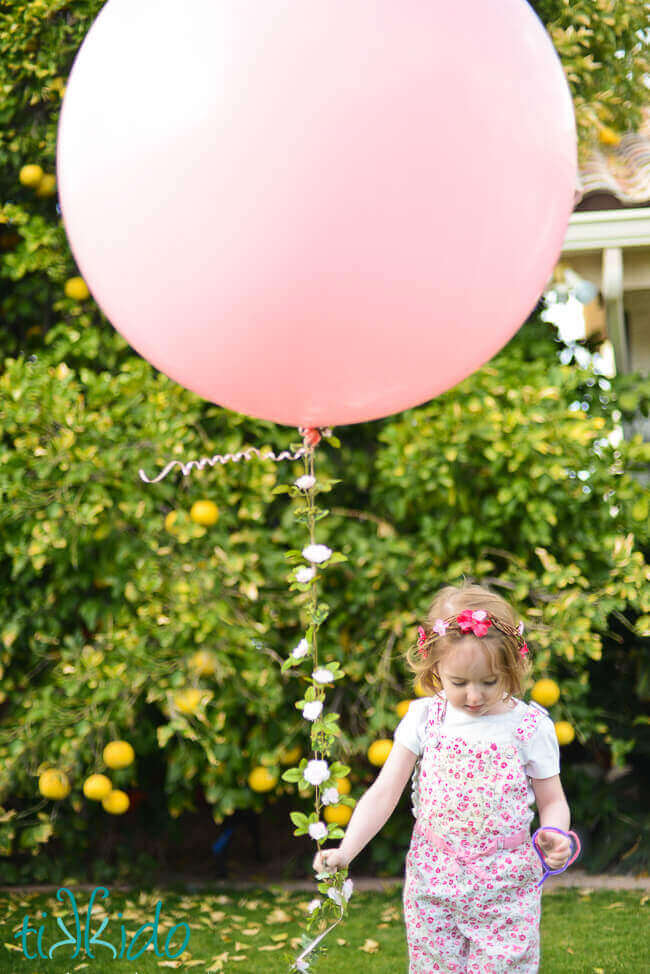 For this crown, I used inexpensive silk flowers.  I simply pulled the silk flowers off the plastic stems, glued them to the grapevine wreath, and glued a crystal in the center of each flower.  
Here's information on the big balloon and floral garland, if you're interested.
When I made a couple hundred crowns for the Desert Sun Spring Fling, I decided to make felt flowers to keep the costs low, and use sequins instead of crystals in the center of the flowers for the same reason.  I also used the die cut machine at my local scrapbook store and enlisted the help of my friends to craft that many crowns.  Now that was a fun evening.  Wine, friends, and glue guns--what could go wrong?
I highly recommend using the die cut machines at scrapbook stores if you have to make a lot of felt flowers, but if you only have a few to make, here are three tutorials for making simple felt flowers.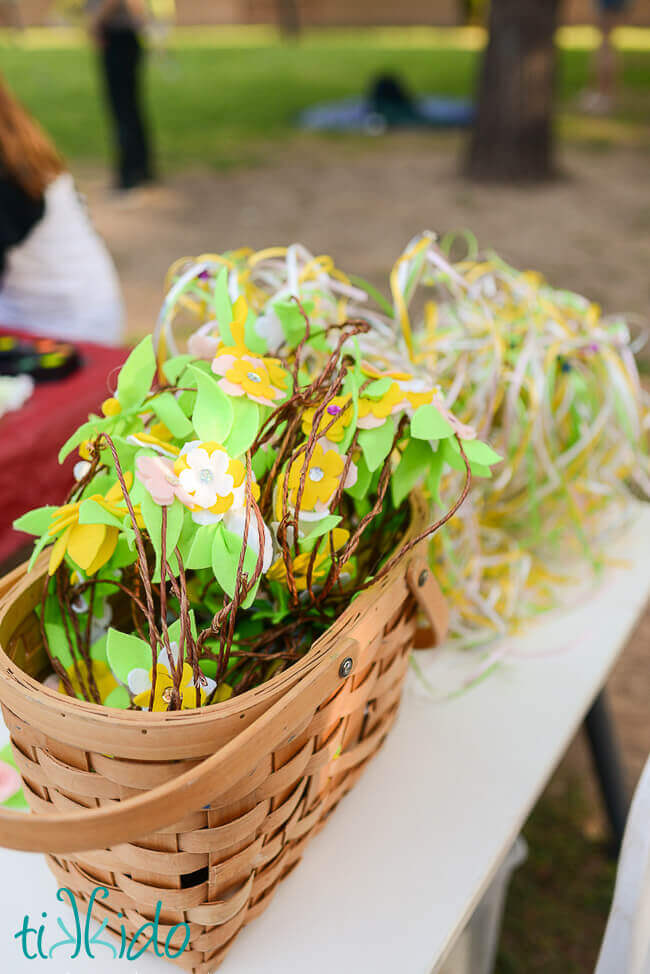 Here's part of our stash!  We also made easy ribbon wands for the kids.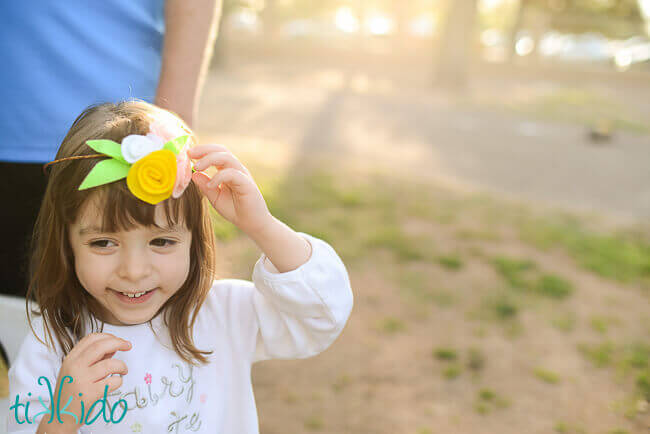 The kids absolutely LOVED the flower crowns!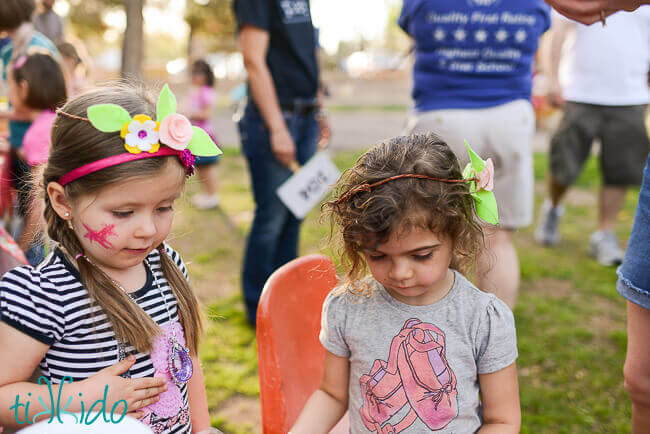 And it was pretty much the cutest thing ever to watch so many kids running around, bedecked in flower crowns.  For the record, they were pretty irresistible to the adults, too!