Printer-friendly version
It's amazing how easy it is to turn a package wrapped in plain white paper into something creative an amazing.  I love creative gift wrapping ideas, and I like to challenge myself to stock just a few colors of plain wrapping paper and come up with fun ways to embellish and create beautiful packaging with those basic papers.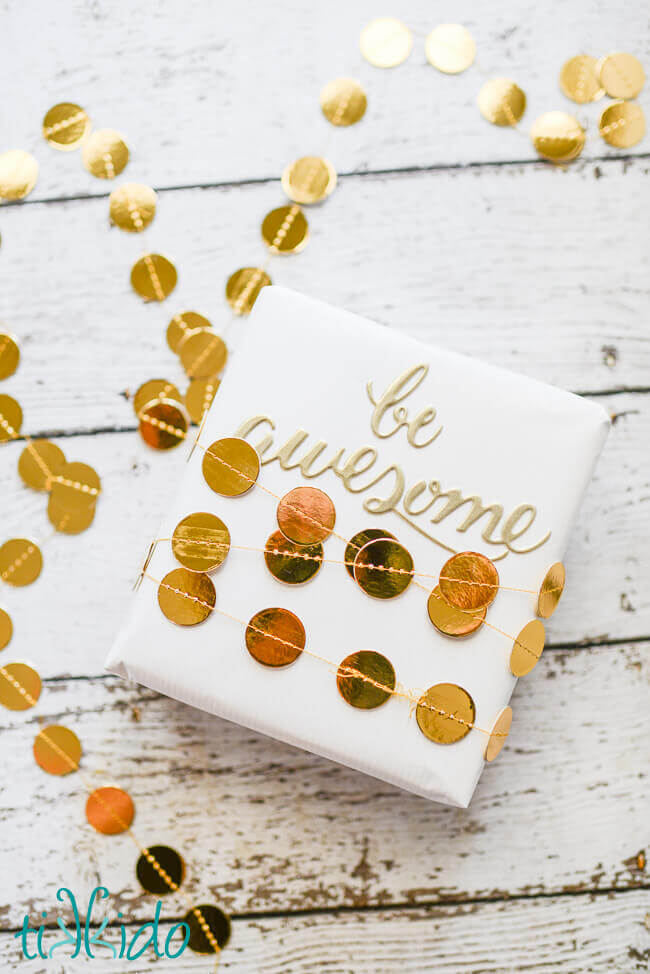 I got a package of all sorts of fun craft goodies from the Jen Hadfield Home+Made craft supplies line by Jen from Tatertots and Jello, and when I opened the package and saw the golden circle garland, I knew immediately that I wanted to use it for a gift wrapping project.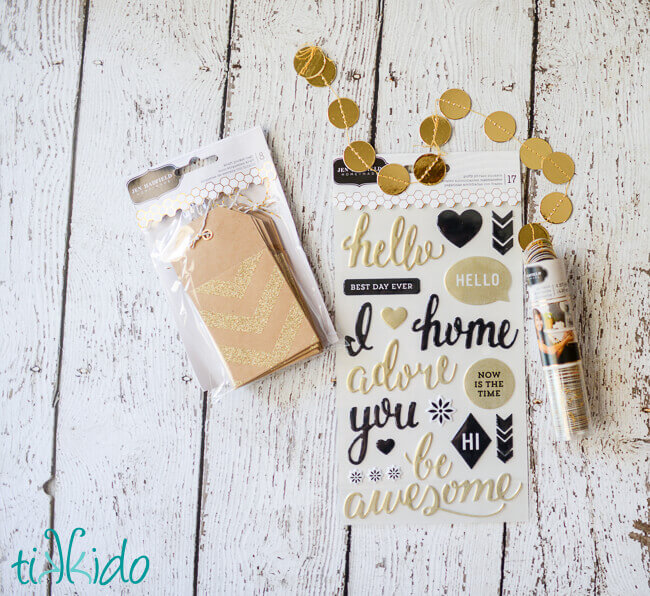 The entire package was full of irresistible paper-crafting goodies, in fact.  I'm completely in love with the color palette of black, white, gold, and kraft-paper brown.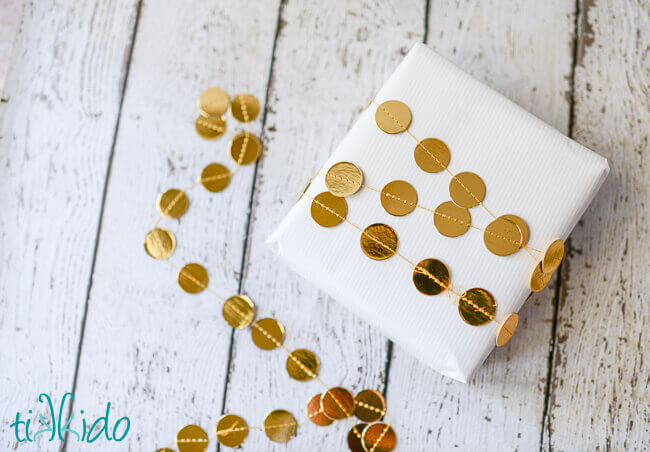 This is pretty much the easiest gift wrapping tutorial ever.  I used plain white wrapping paper to wrap the present, then I wound the gorgeous gold foil circle garland from Jen's line around the box a few times, in a haphazard, criss-crossing fashion.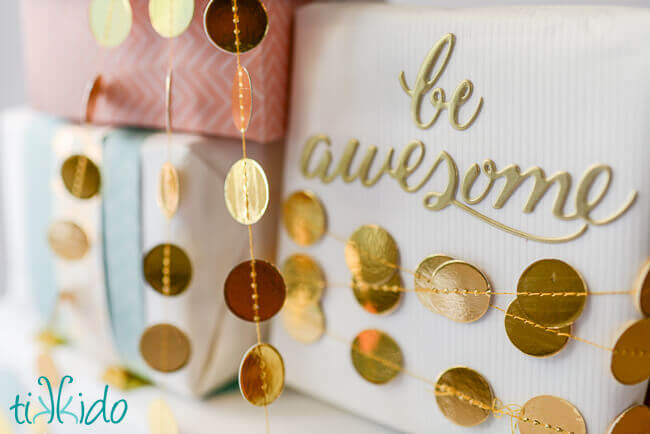 Add the lovely "be awesome" sticker (from this set of stickers in Jen's line) and you have an absolutely smashing package, ready to brighten someone's day.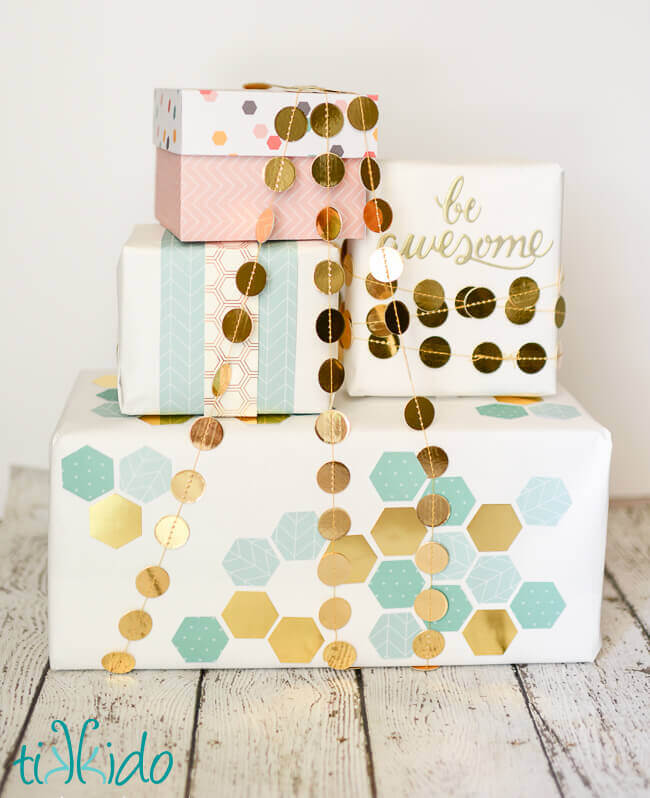 Who wouldn't love to receive a gift like that?  Creative gift wrapping ideas don't have to be fussy or complicated!