Printer-friendly version
Last week, my daughter had her annual Irish Dancing summer workshop.  A full week of intensive classes, three hours a day.  Serious work and exercise.  I volunteered to make snacks for the dancers one day, and while I did make some cookies (snickerdoodle blondies and s'mores cookie bars), I knew I wanted to have at least one treat that would be healthy, and actually help them get through the arduous day of dance.   I have an awesome peanut butter balls recipe that would have been perfect...except for the fact that there are a couple people with nut allergies in the group.  I wanted to stay away from any nuts.  So I played around and developed this nut free, gluten free recipe for coconut lime protein snacks.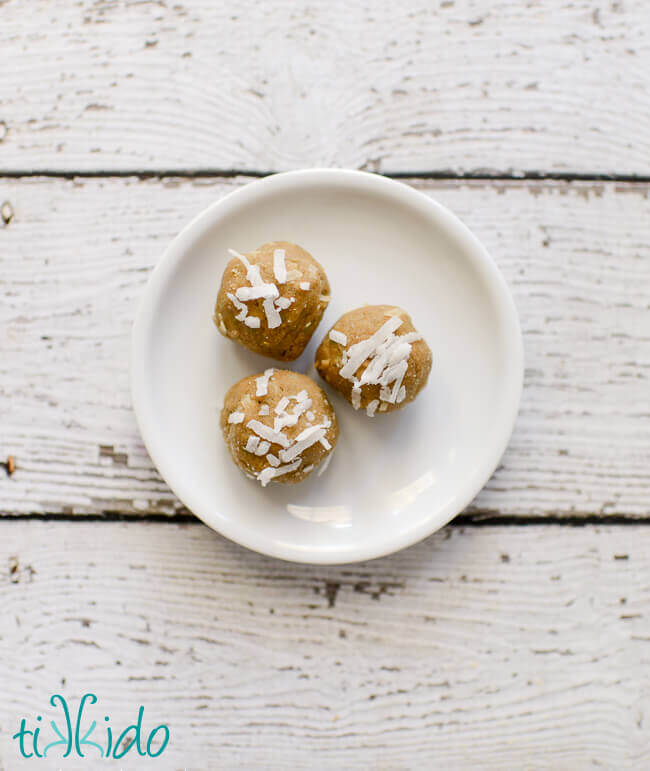 I was making these for a bunch of very hungry, hard working kids, so I made a large batch, but you could easily half the recipe.
Coconut Lime No Bake Protein Bites (Gluten Free and Nut Free):
1 cup shredded coconut
1/2 cup honey
2 fl. ounces limeade concentrate, thawed
1 16 oz container of sunbutter
2 scoops whey protein powder
2 cups coconut flour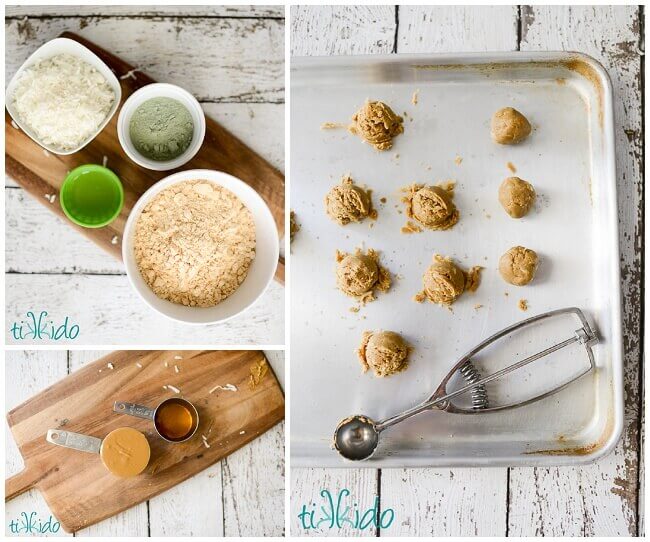 Combine all ingredients in a mixing bowl, and mix until a moldable dough forms.  I used a cookie scoop to portion out the dough, and rolled the dough in my hands to make the ball shapes.  These are no-bake snacks, so at this point, they were totally done, but they did look extra pretty with a sprinkle of extra coconut on top.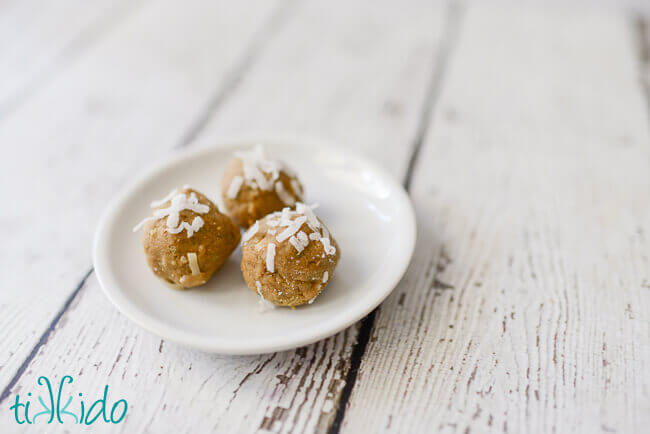 The batch made 60 protein ball snacks.  That's 2.8 grams of protein, 83 calories, 4.8 grams of fat, and 2.9 grams of fiber in each one.  They definitely taste good--but not TOO good.  I mean, nobody is going to eat one of these and say, "I'll never want to eat a real cookie again!"  I love how quick and easy they are to grab for a pre-workout snack, or if I'm heading out in the car and don't have time to eat, but know I'll be hungry and tempted to get some fast food.  Healthy and convenient--that's exactly what I need in my life!