Printer-friendly version
Like I said yesterday, I love creative gift wrapping ideas.  I have a whole bunch of tutorials on the subect.  I have a whole pinterest board dedicated to other people's ideas on the subject.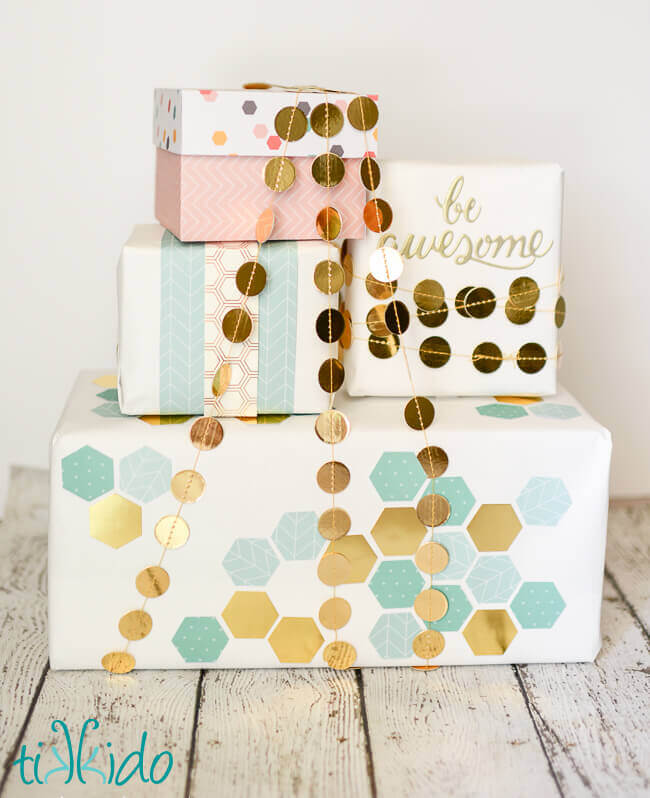 I received in the mail a package full of fabulous scrapbook papers and stickers and more from Tatertots and Jello's Jen Hadfield Home+Made collection.  Looking at the papers and products, in a flash, I knew that I wanted to do a creative gift wrapping tutorial using the supplies.  And since hexagons were a consistent theme through the papers, I knew that geometric element was a perfect unifying theme for the packaging I intended to create.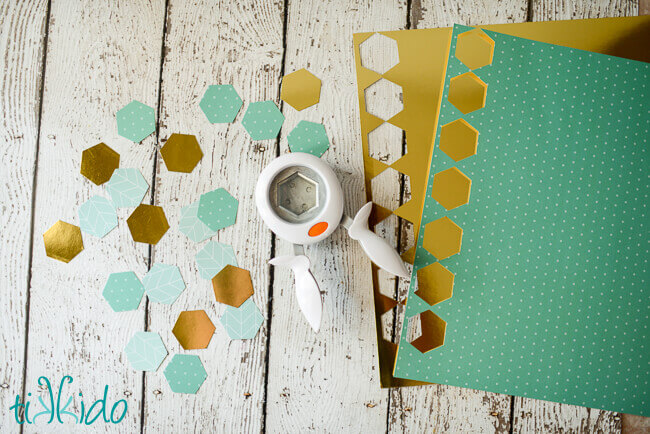 I bought a Fiskars brand hexagon shaped paper punch; I knew it would compliment the hexagon papers and designs in the Jen Hadfield line.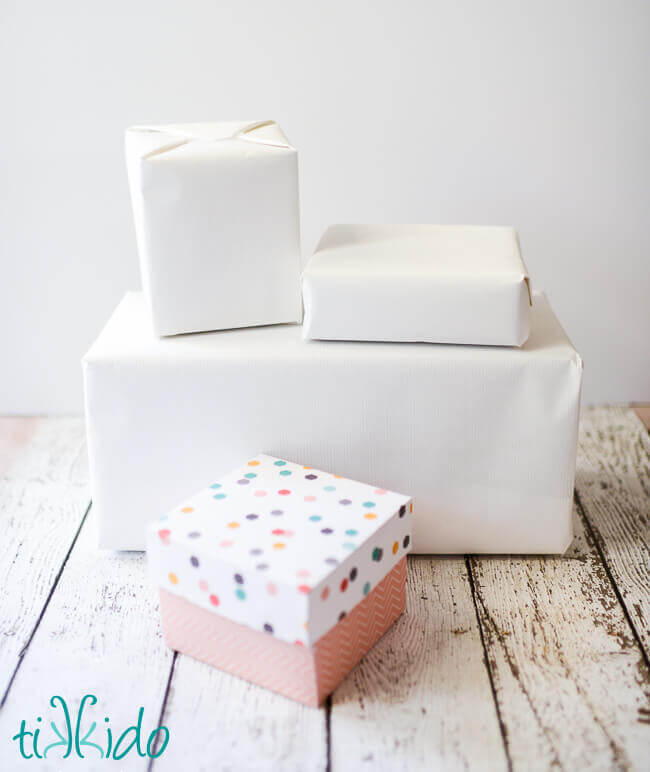 I wrapped packages in plain white gift wrapping paper.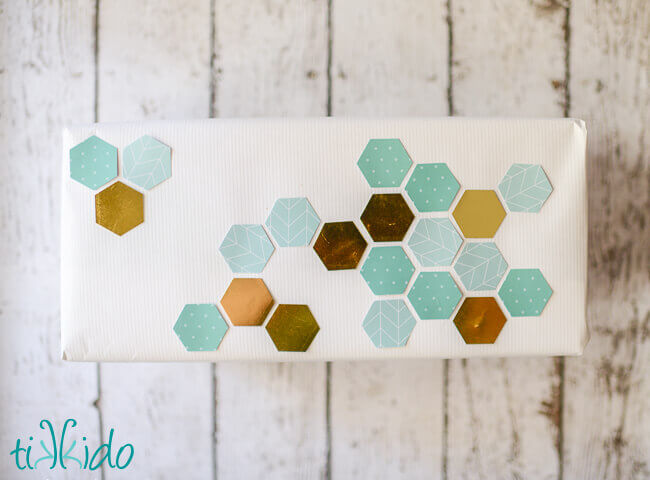 And then I went to town.  I punched hexagons out of the gorgeous papers in the Jen Hadfield line, and glued them to my plain white package.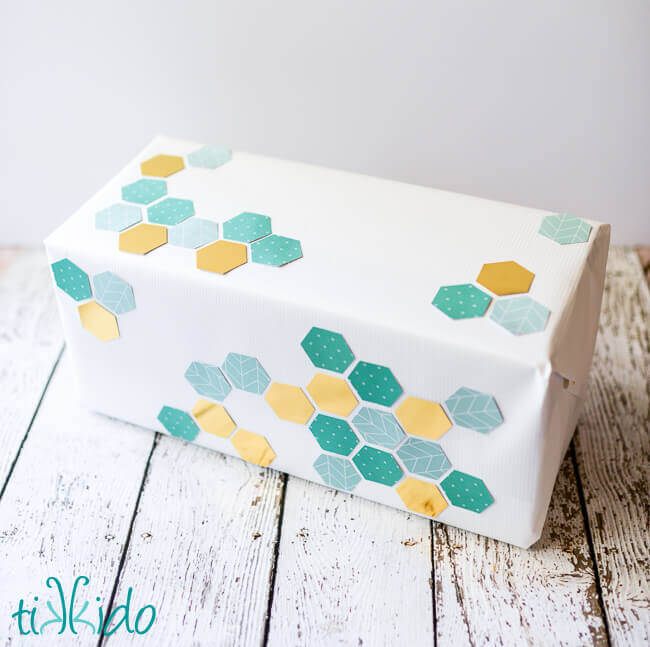 A random selection of papers, a random placement of punched out hexagon shapes glued to the package--and doesn't it look magnificent?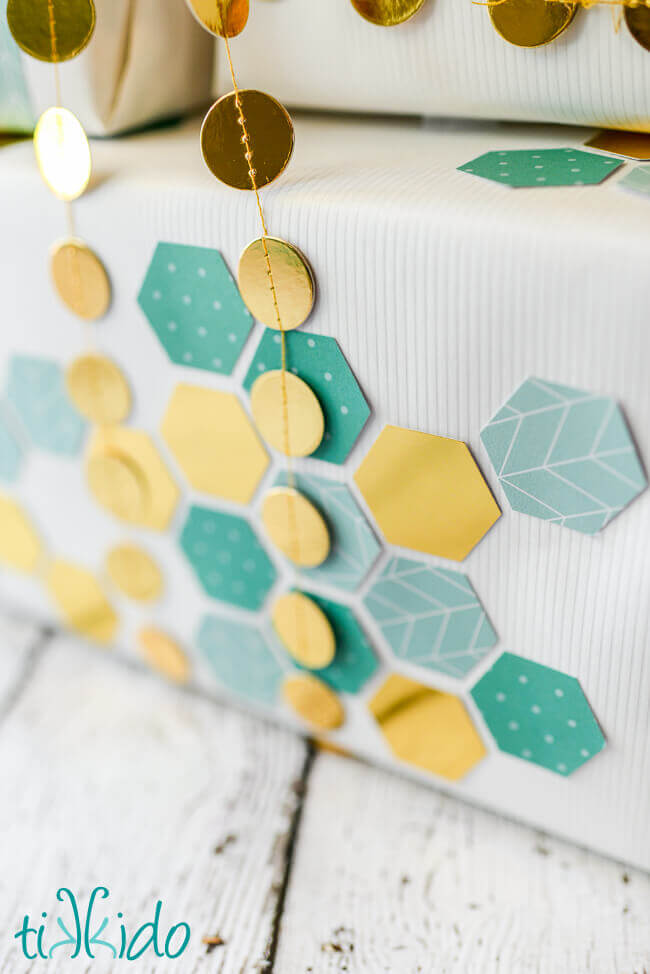 But it looked even better when combined with other packages using hexagon printed papers in different ways.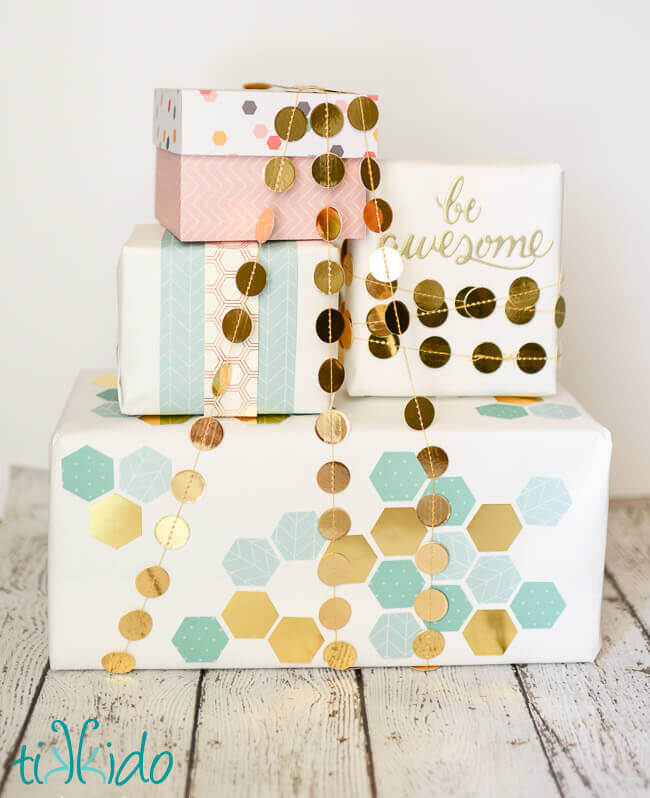 A synergy of craft supplies, so much more than the sum of its parts!  Wouldn't you feel absolutely adored should you receive a stack of coordinated presents like this?  Sometimes, the packaging is at least as important as the gift.