Printer-friendly version
Make your mermaid party even more magical with this easy mermaid backdrop.  And this DIY mermaid backdrop won't break the bank--it only cost about $5!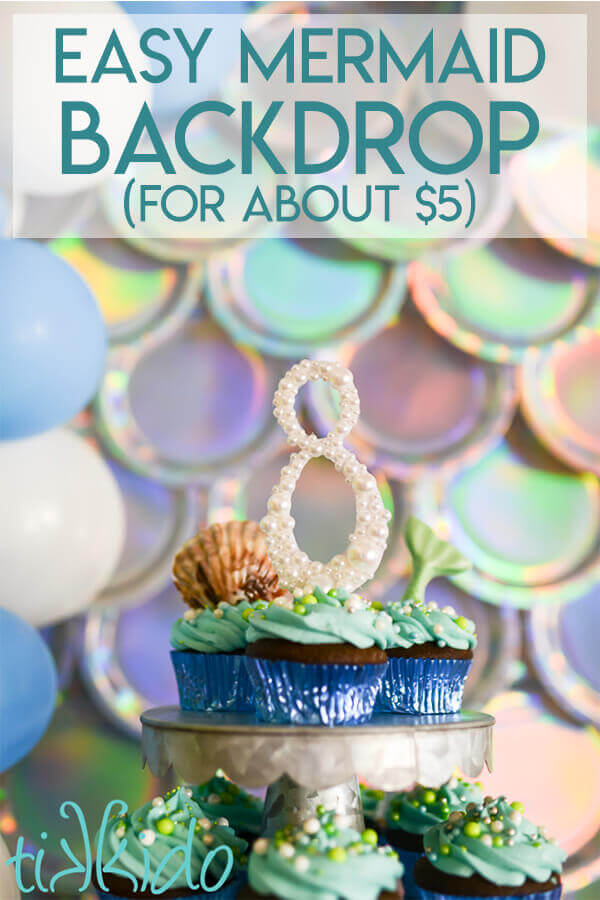 It looks absolutely magical, right?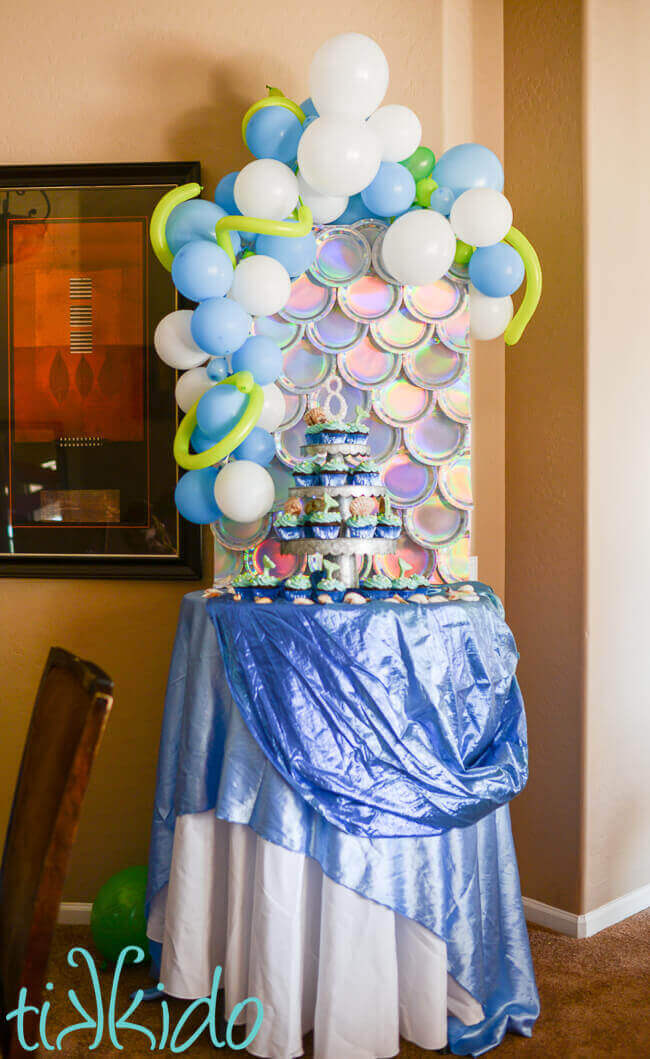 I made my mermaid backdrop tall and vertical, but I'm going to teach you how to make it any size you need.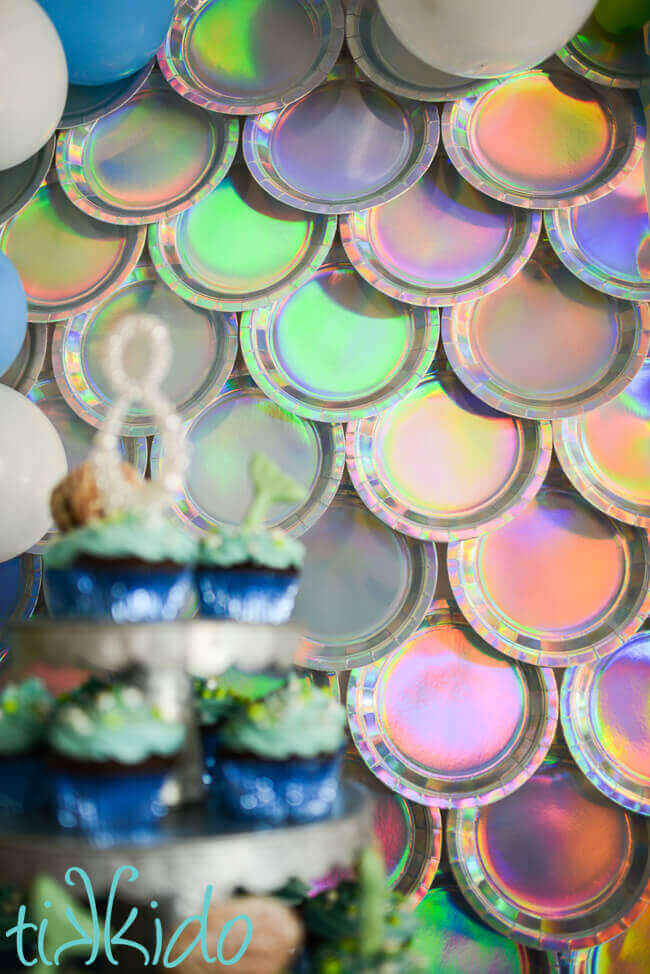 Mermaid Backdrop Materials:
foam core poster boards
packing tape
low temperature glue gun
paper plates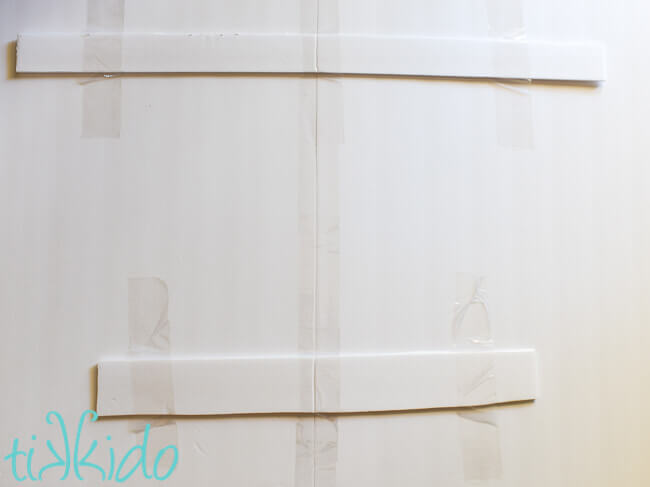 Foam core poster boards from the dollar store are the PERFECT material for a lightweight, inexpensive background.  Do make a trip to your local dollar store, because the foam core there is a fraction of the price you'll pay at a craft store.
DIY Backdrop Tip:
Make a bigger backdrop with dollar store foam core by using packing tape to tape the pieces together, then by taping ribs of more foam core across the seams.  It's surprisingly sturdy and easy to make a backdrop in any size or shape you need with this technique.
You can also use 4x8 foot foam insulation sheets from the hardware store if you want a bigger backdrop without having to piece anything together.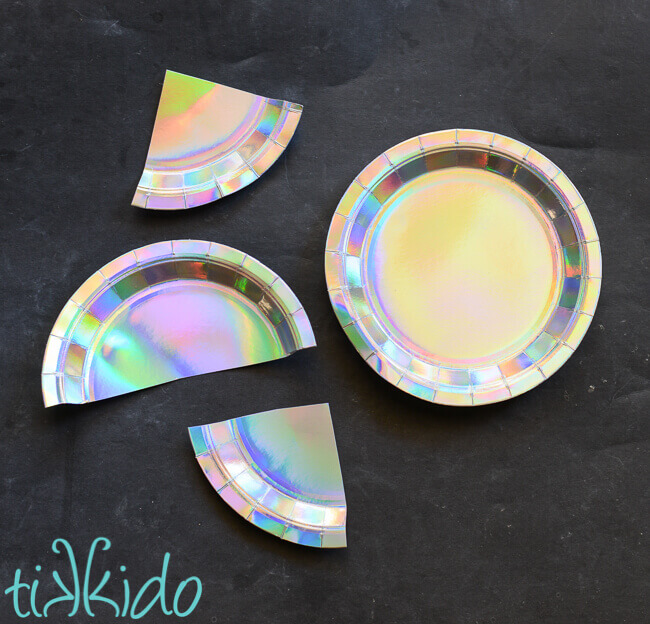 I found these shimmery, shiny paper plates at the dollar store, too!  I used the slightly smaller 8" diameter plates for this particular background.
Most of the plates were glued on the foam core background whole, but I cut some in half and some in quarters to create nice edges to the mermaid scale backdrop.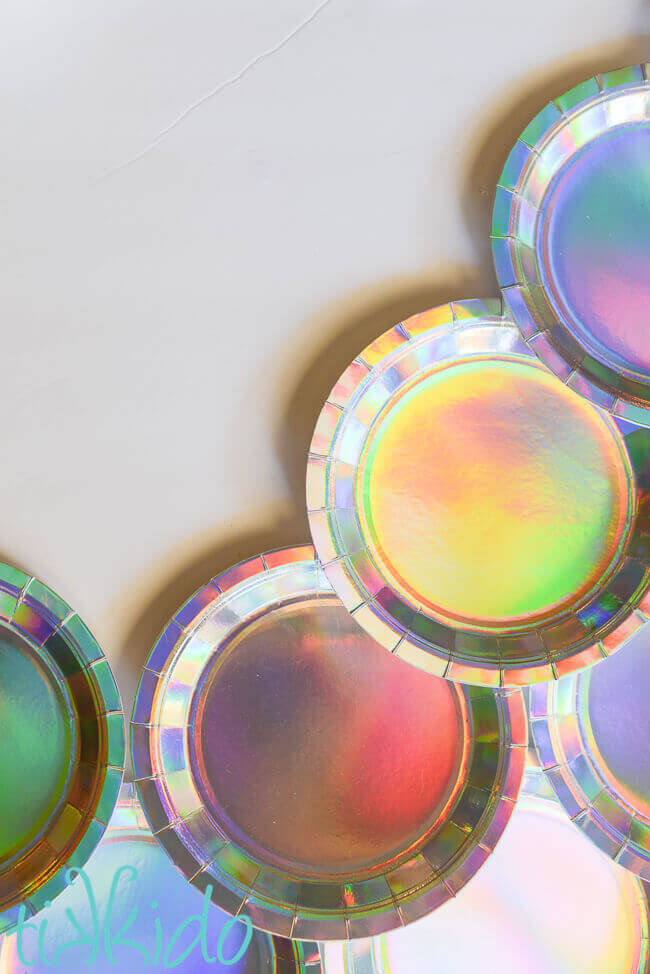 Start at the bottom edge, and just glue the paper plates to the foam core backdrop, layering and overlapping the plates as you go along.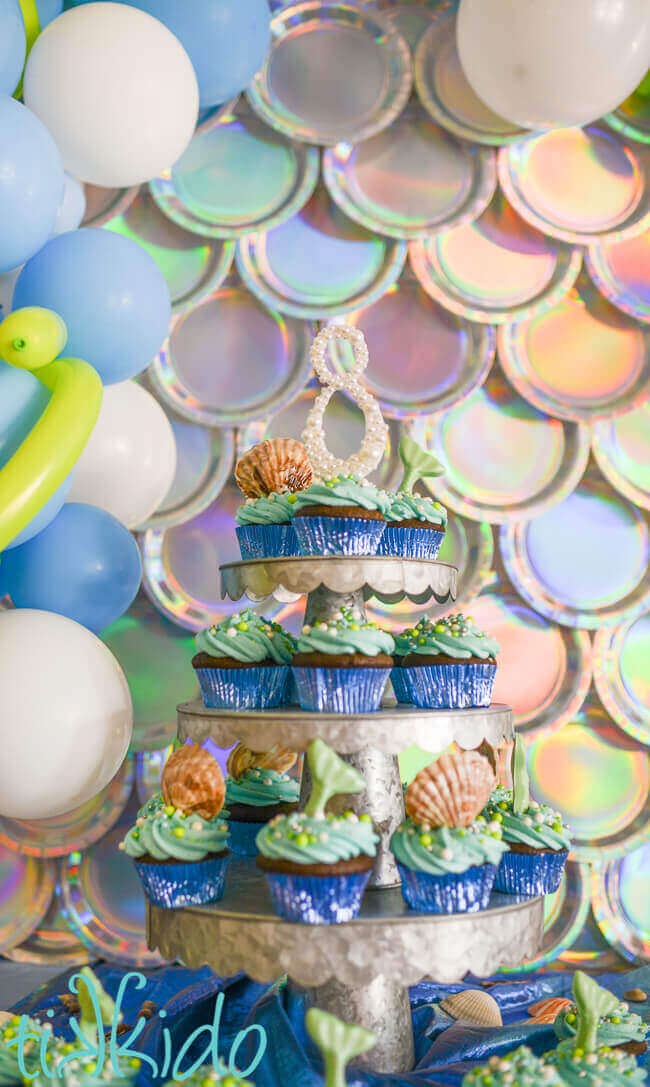 Just a few minutes and a few dollars, and you'll have a fabulous mermaid backdrop for your little mermaid's party.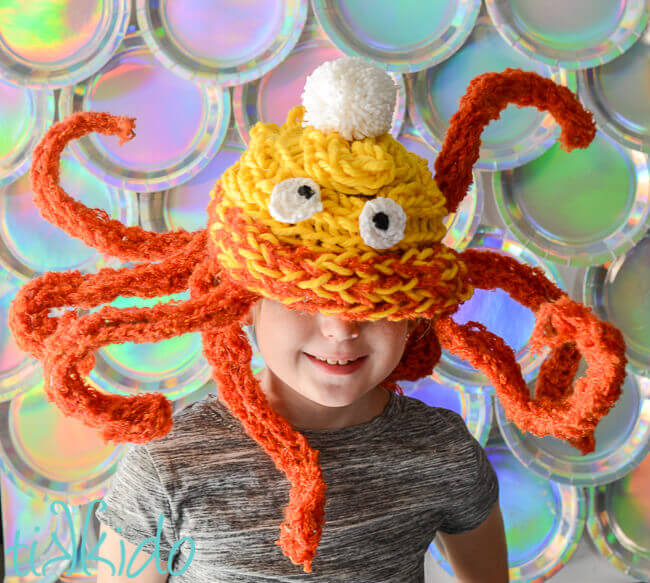 Or a great backdrop for your soctopus hat, if you have a kid like mine.  ;-)