Printer-friendly version
Chocolate seashells are the most perfect, delicious, edible cupcake toppers for your seashell cupcakes.   These easy to make chocolate seashells are a fabulous addition to any mermaid party.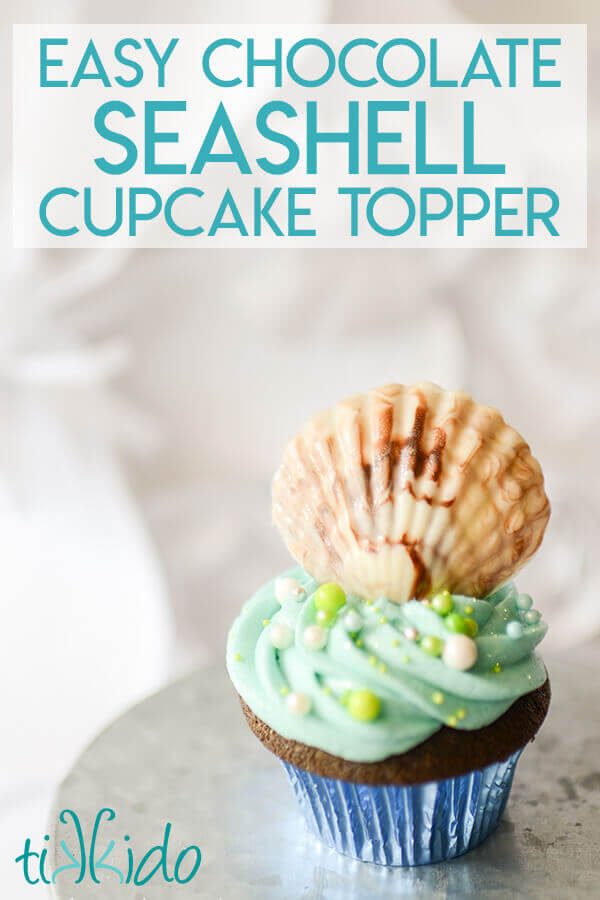 Or a pirate party.  Or any nautical theme, really.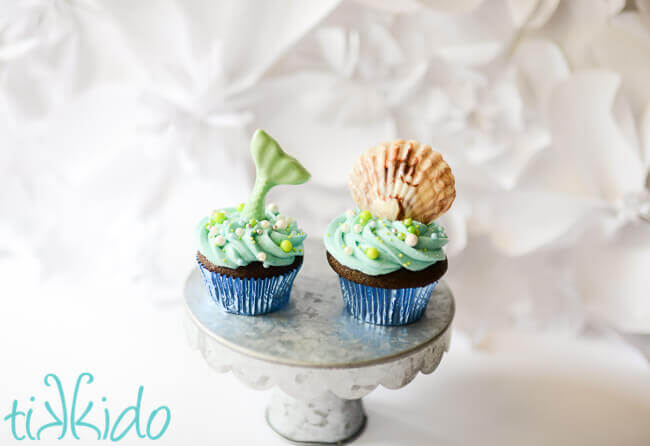 It's so easy to make these surprisingly realistic looking chocolate shells, and I always love an edible cupcake topper.  It's like getting a treat on top of a treat.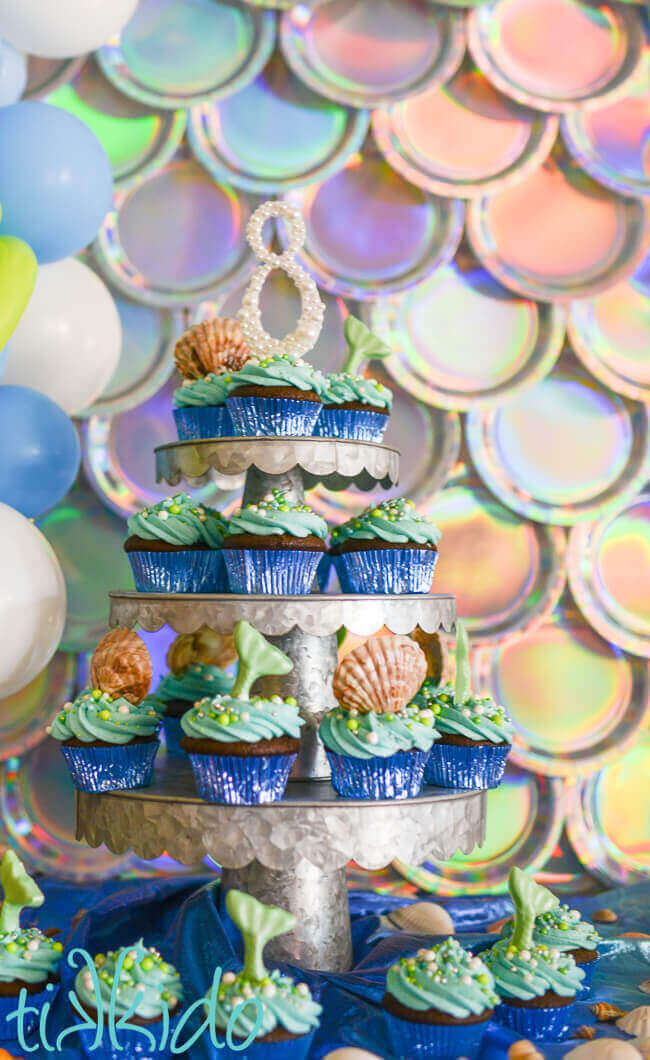 Mixed in with some chocolate mermaid tail cupcake toppers, these cupcakes were the hit of my young friend's mermaid party.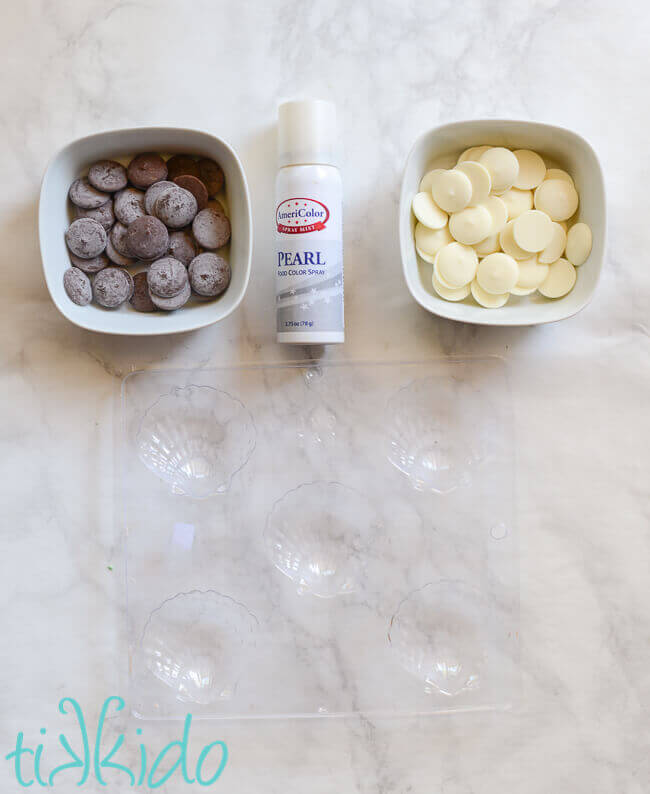 How to Make Chocolate Seashells: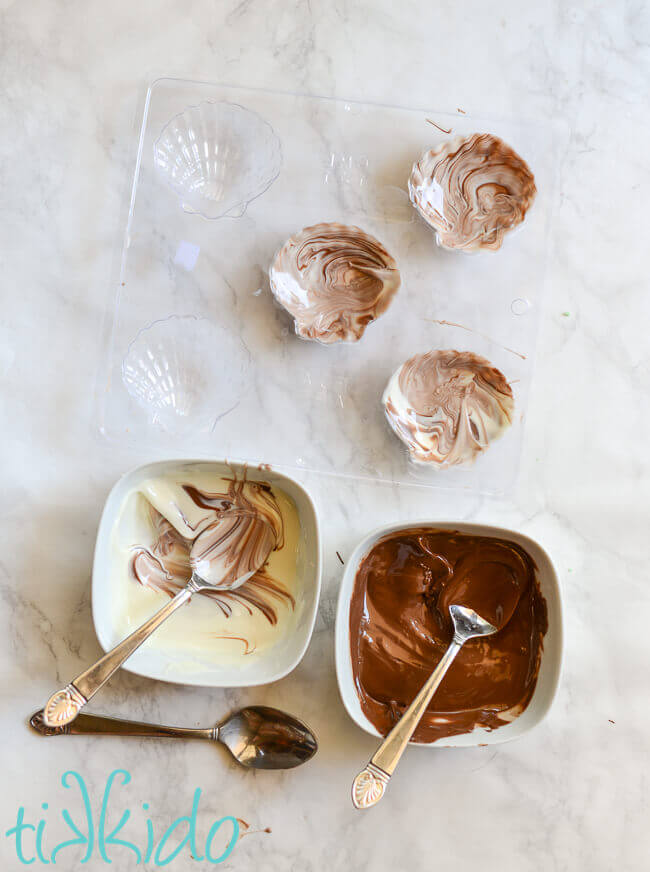 Melt the dark and white chocolate melts separately.  Spoon a little bit of the chocolate (not much!) into the white chocolate, and stir just a bit.  Again, not much!  the chocolate will continue to combine as you spread it around the surface of the shell shaped chocolate mold, so mix sparingly before putting the chocolate in the mold.
Coat the entire inside of the chocolate mold.  I didn't bother to fill the entire cavity; instead, I just coated the shape with a single layer of the marbled chocolate.
Let cool and harden (in the fridge is fine to speed things up).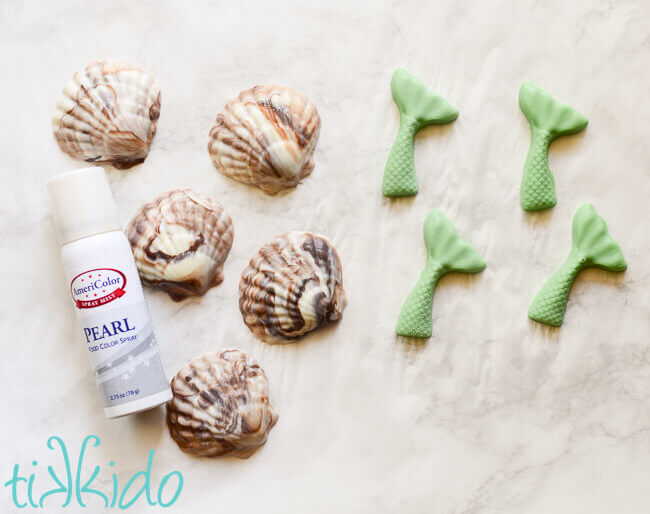 Pop the chocolates out of the mold, and spray with pearl luster dust spray. I like the PME brand best, but Americolor and Chefmaster are also great.  Even the Wilton pearl spray (available at your local craft store) is quite good.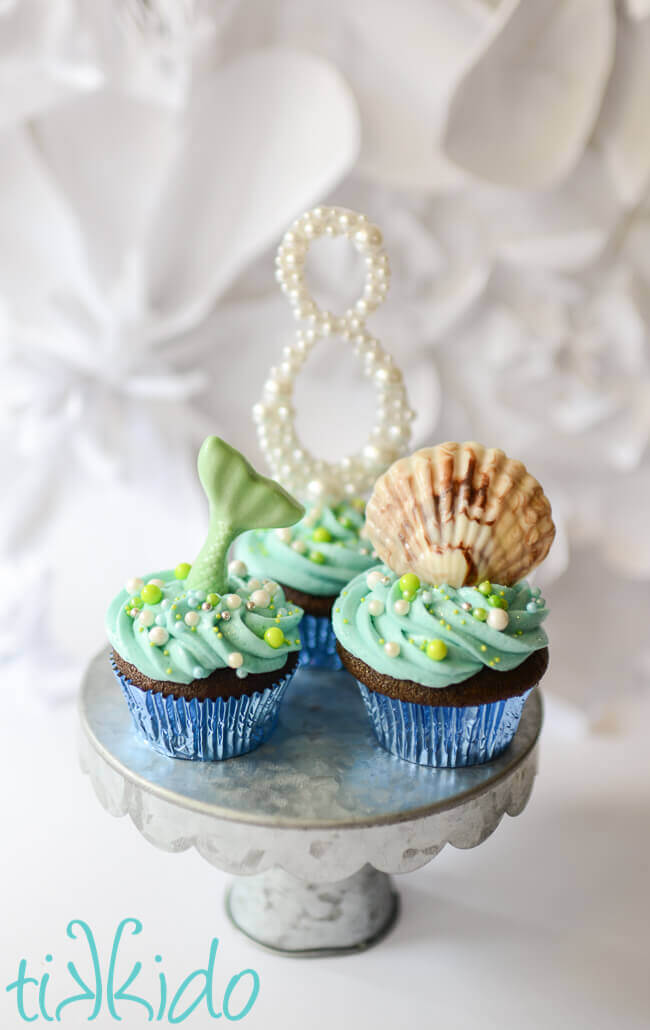 It's hard to capture in photos, but the pearl spray gives the chocolates a lovely shimmer and finishing touch.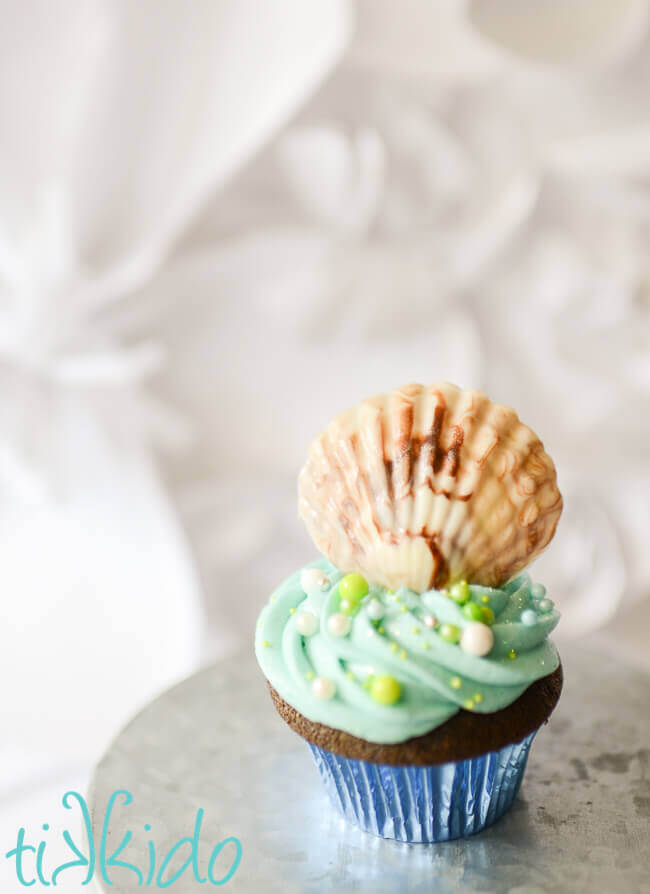 I'll have all the details on those mermaid tails in the next post, so stay tuned.