Printer-friendly version
This shop has been compensated by Collective Bias, Inc. and its advertiser. All opinions are mine alone. #RWKsinglefruit #CollectiveBias 
Is there anything better than a cherry pie?  It's a close contest, but I think this cherry pie milkshake made with 100% organic tart cherry juice is even better.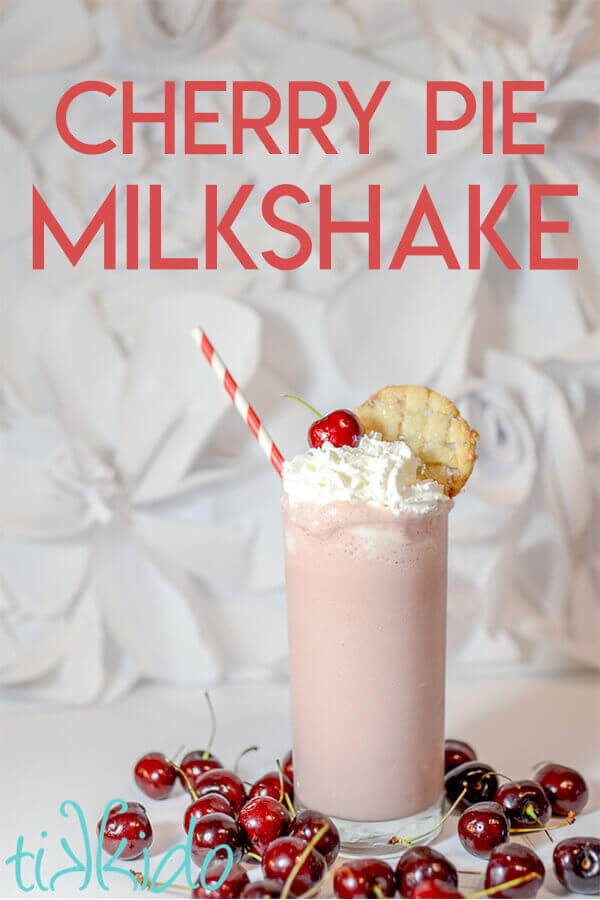 Cherries are in season right now, but unless you live in a cherry-growing area, it's nearly impossible to get tart cherries!  And tart cherries are my favorite.  I love anything made with tart cherries.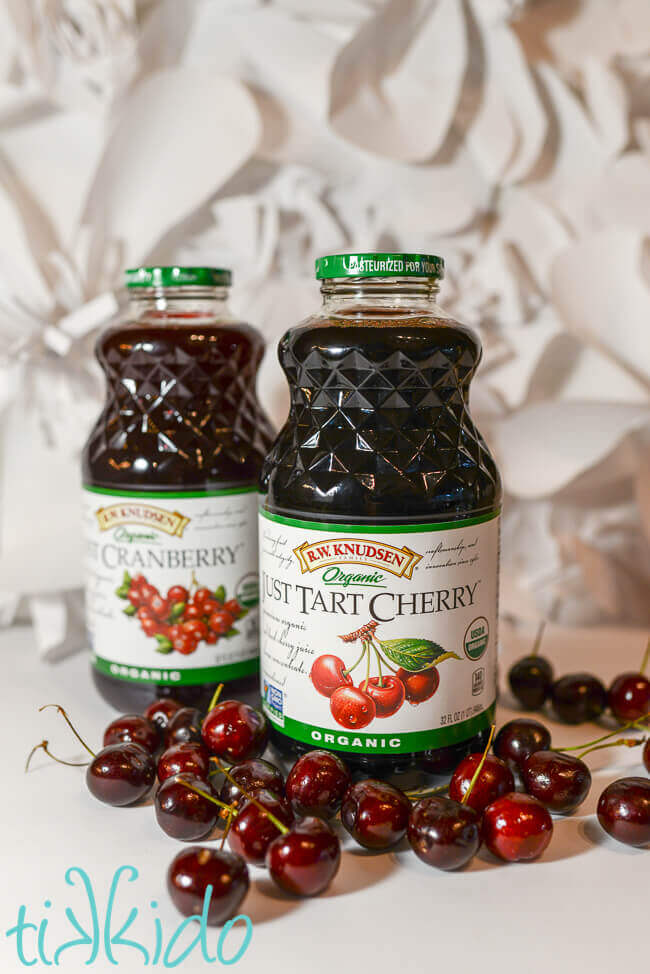 That's why I love this organic, 100% tart cherry juice from R. W. Knudsen!  If you love tart fruits and intense fruit flavor like I do, look no further than the R.W. Knudsen Family Single Fruit Juices. These single-fruit, unsweetened, 100% juices are undiluted to provide the mazimum taste associated with each respective fruit.  This stuff is great even on its own, but I had other plans for it!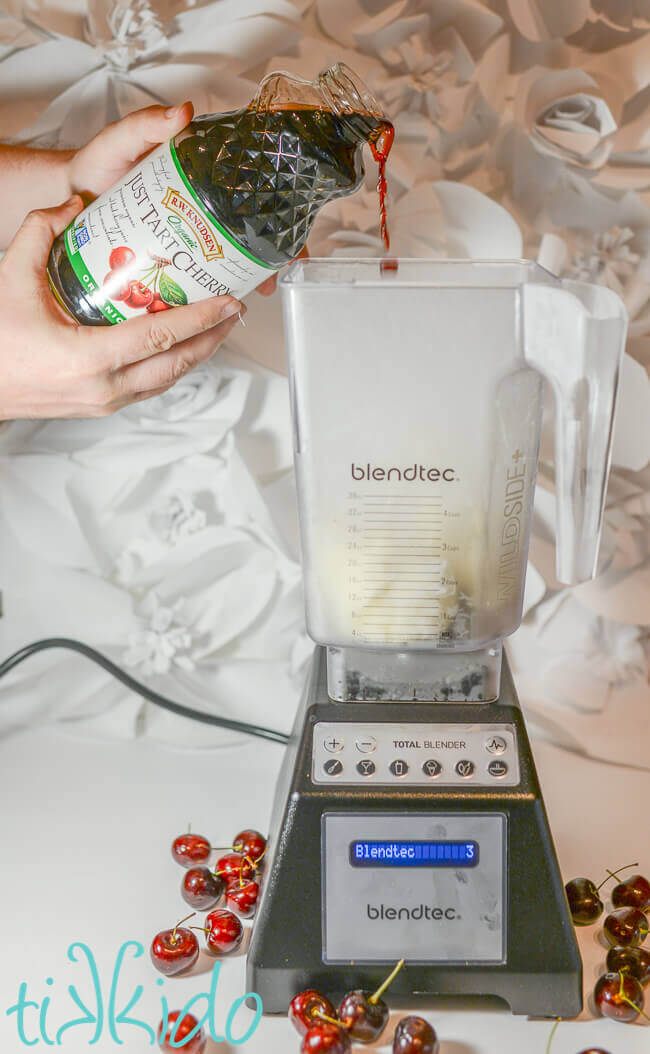 The recipe for the cherry pie milkshake couldn't be easier thanks to the Organic Just Tart Cherry® Juice!  Simply add about 4 scoops of vanilla ice cream to a blender, adn then pour in about 4-8 ounces of Organic Just Tart Cherry® Juice.  Use less liquid if you like a thicker milkshake, more if you like a thinner one.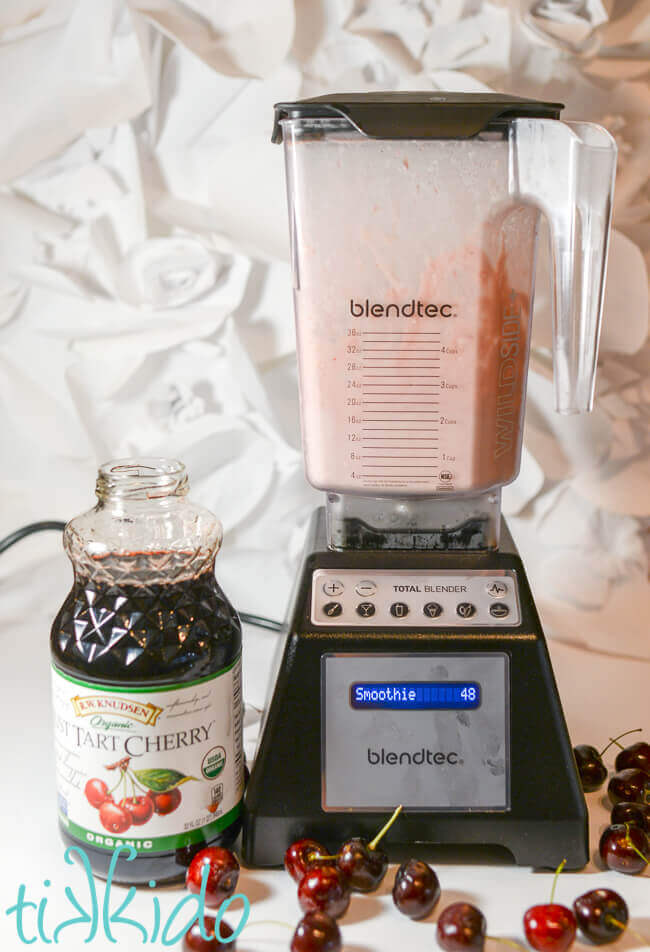 Then just blend it all up in the blender!  Just two ingredients; one of which is organic, is non-GMO project verified, has no artificial flavors or preservatives, and is unsweetened.  It's still an indulgence, but that has to count for something, right?  It's the perfect fit for a lifestyle that allows for an occasional treat--and I always want to make it a treat worth having!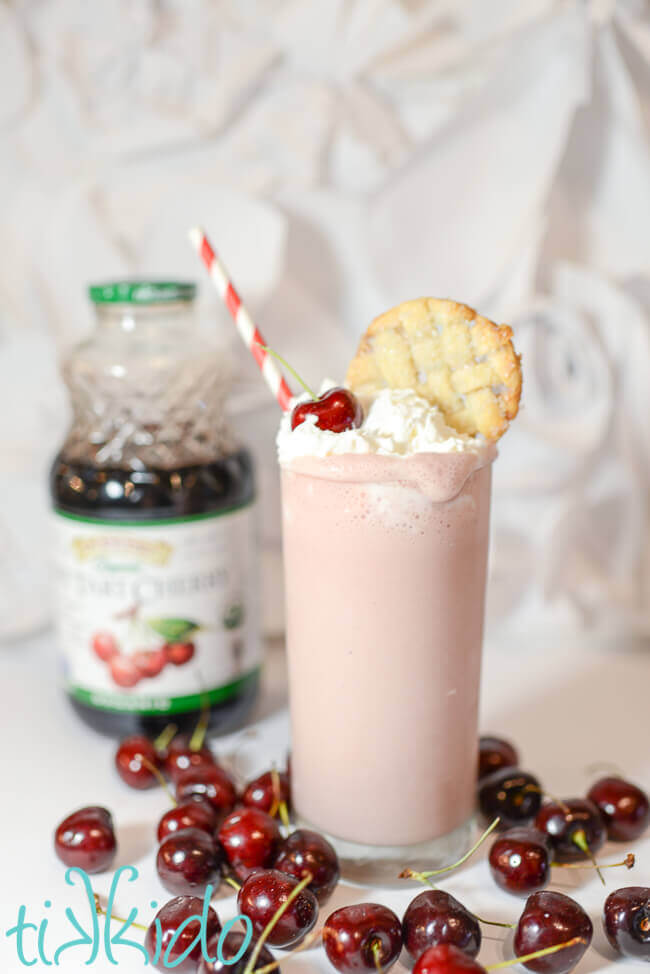 The cherry milkshake is absolutely delicious all on its own, but is even more amazing topped with some whipped cream and a pie crust garnish.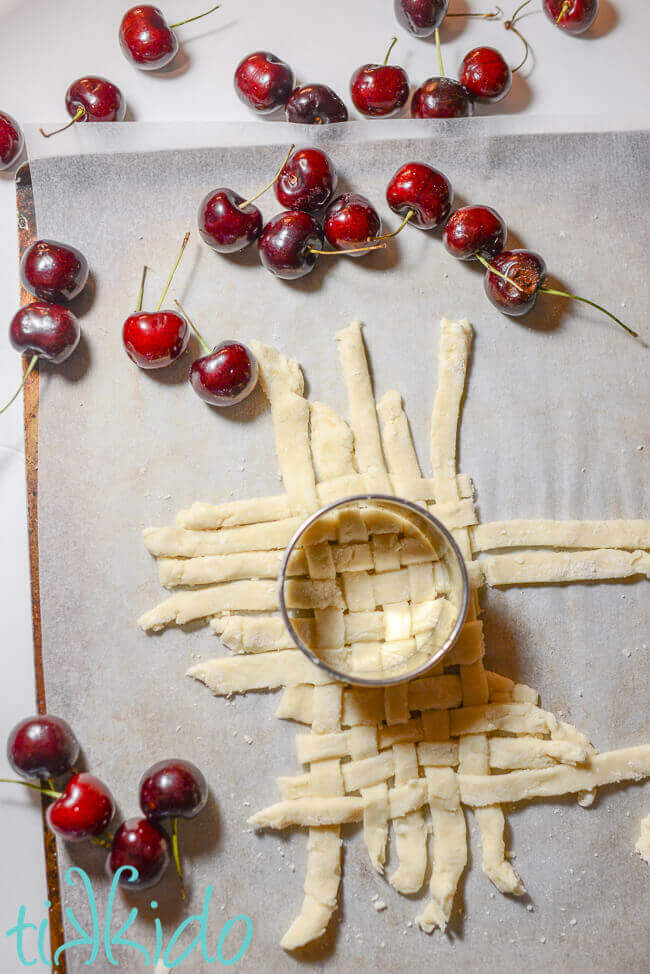 I was just making a pie for a future blog post, and had some extra crust.  Instead of making pie crust scrap cookies, I decided to make a special pie crust garnish for my cherry pie milkshake.  In a classic lattice pattern, of course, since that's what I ALWAYS use for cherry pies.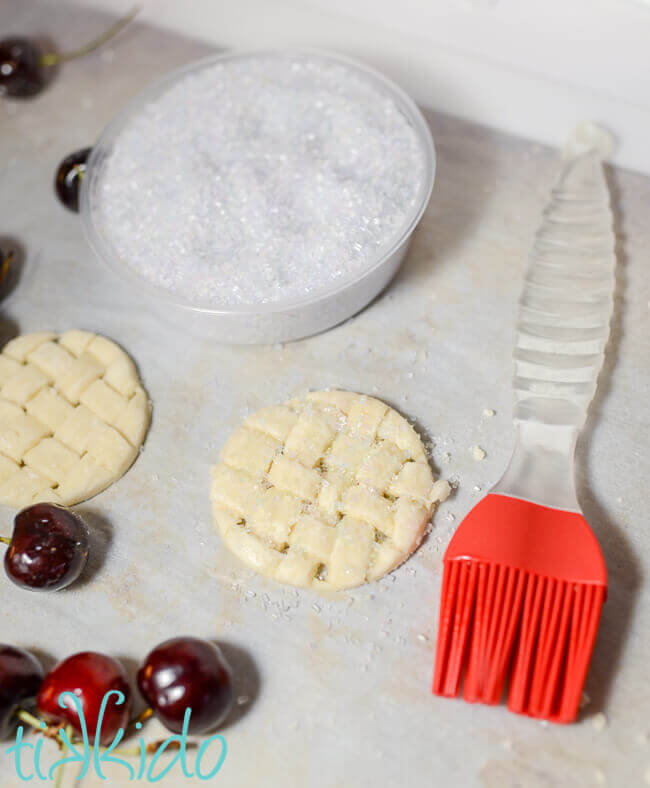 I cut circles out of the lattice pie crust, brushed them with water, and sprinkled them with sugar crystals.  Then I baked them at 400 degrees Fahrenheit for 15 minutes.  
A bite of crunchy, sugar-topped crust, a sip of cherry pie milkshake... it was divine!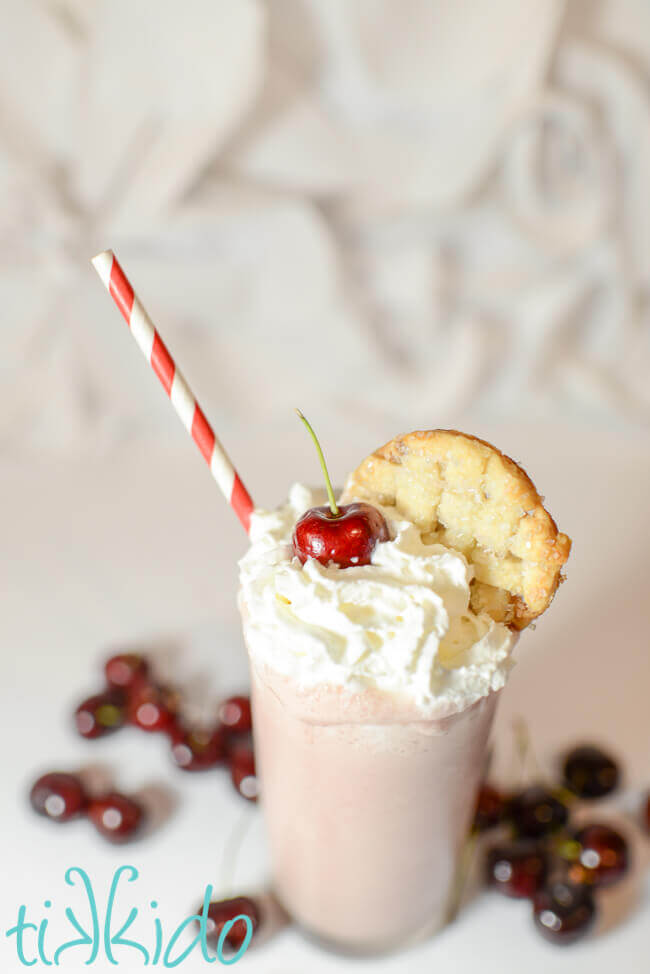 A milkshake is an indulgence, sure.  But it's all part of a balanced lifestyle--including the occasional treat.  This cherry pie milkshake is absolutely worthy of being that occasional indulgence!
I can't wait to make a warm, spiced holiday drink with these incredible juices!  How would you use them?
Other Milkshake Recipes You Might Like: