Printer-friendly version
Christmas is over, but winter will be around for a couple more months, and that means it's still most definitely hot chocolate season.  So why not have a little fun with that mug of sweet deliciousness?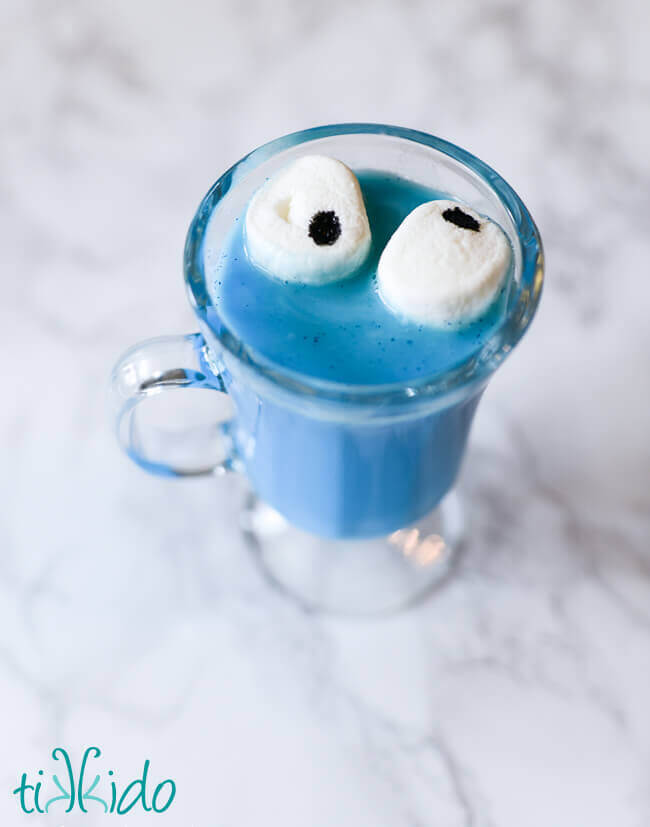 Like this fun and easy Monster Hot Chocolate.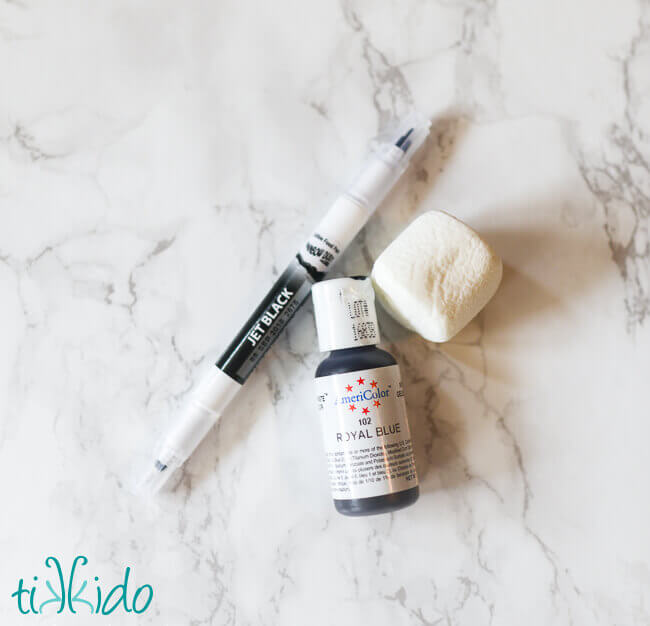 The marshmallow googly eyes were so easy to make.  I cut a large marshmallow in half (creating two disks) for the eyes.  That way the marshmallows will float nicely with the round side up, instead of slipping over on its side like a barrel.  I easily transformed the marshmallow disks into eyes by drawing on a pupil with a black food coloring marker.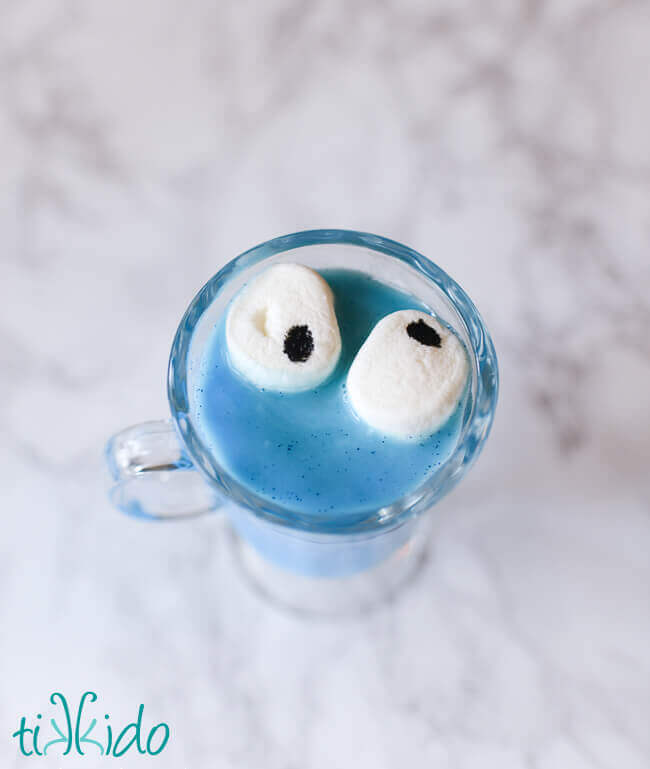 I made the blue hot chocolate by just adding a drop of Americolor royal blue food coloring gel to my white cocoa recipe.  Voila--blue hot chocolate!
Now all this little guy needs is a big chocolate chip cookie for dunking, and he'd make the perfect Cookie Monster Cocoa, right?