Printer-friendly version
Does your kid have a school Halloween party coming up?  Whant an easy way to dress up whatever treat you're bringing to share with the class?  These friendly, not-too-scary monster treats are the perfect idea.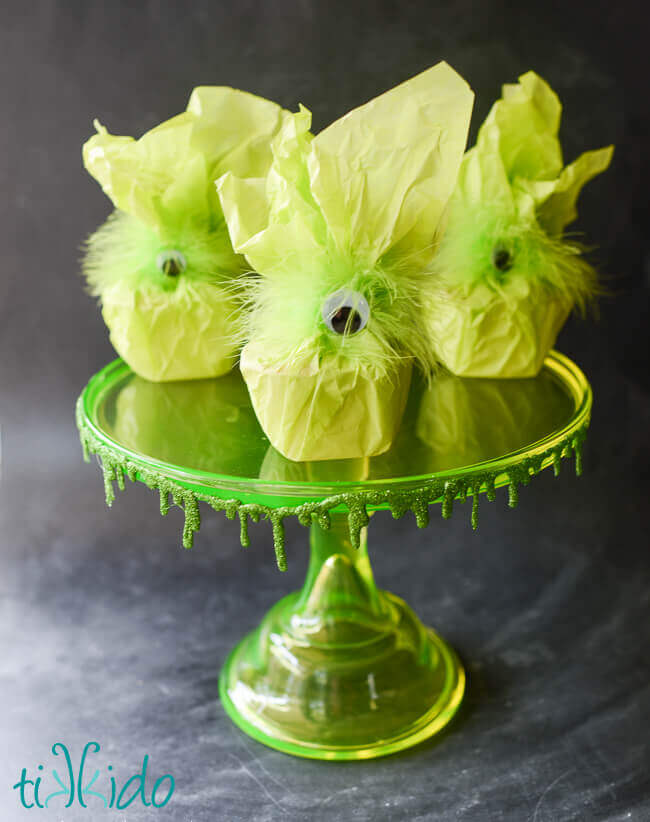 Above all, they're easy.  EASY easy.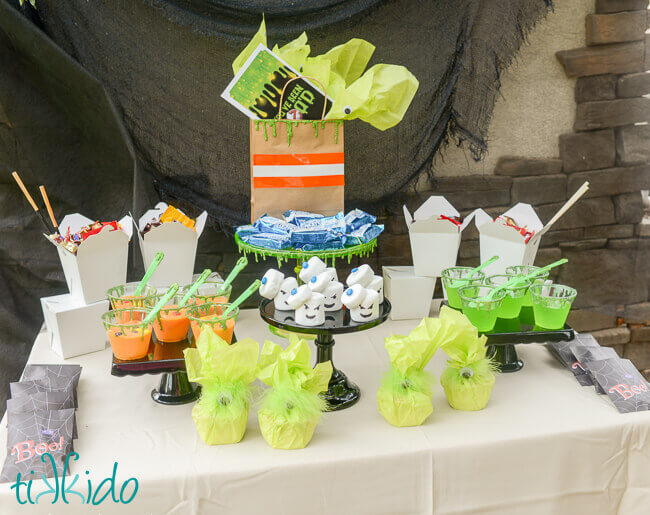 They look great as part of a party table, of course.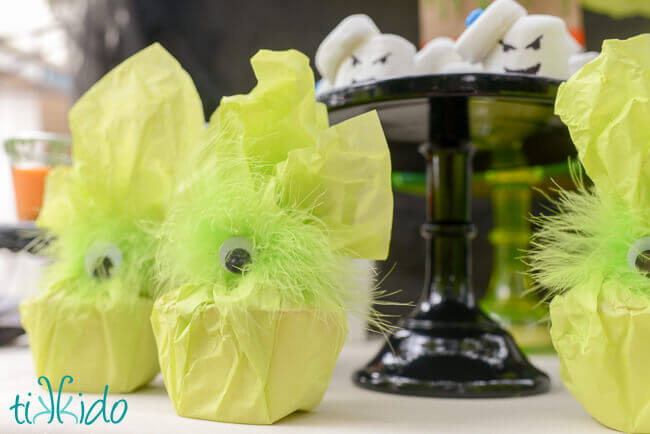 But they're cute enough that they don't need to share the attention.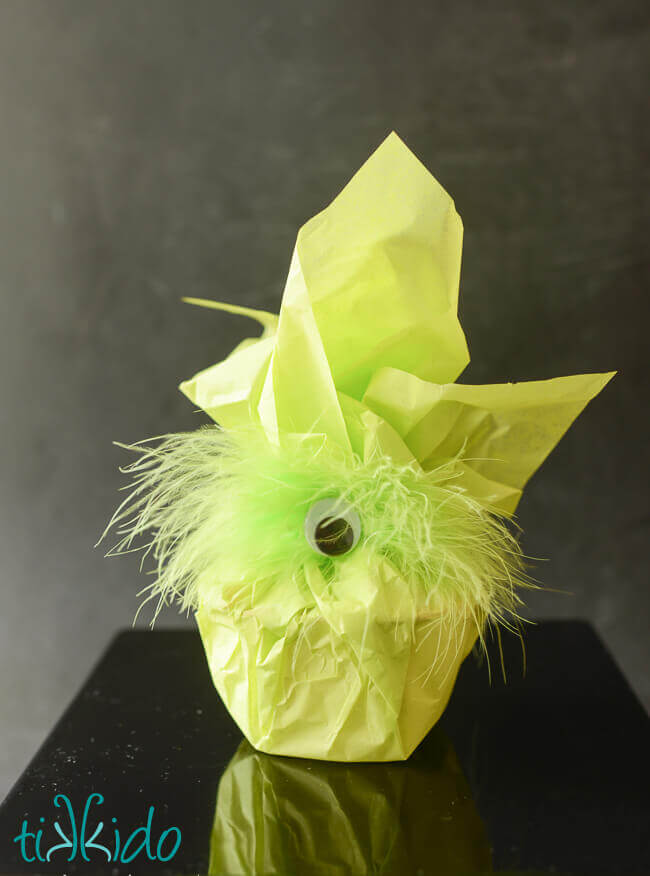 Are you ready to see just how incredibly quick and easy these little guys are?  Head to page 2 for the full tutorial.
[pagebreak]
Friendly Halloween Monster Snacks Tutorial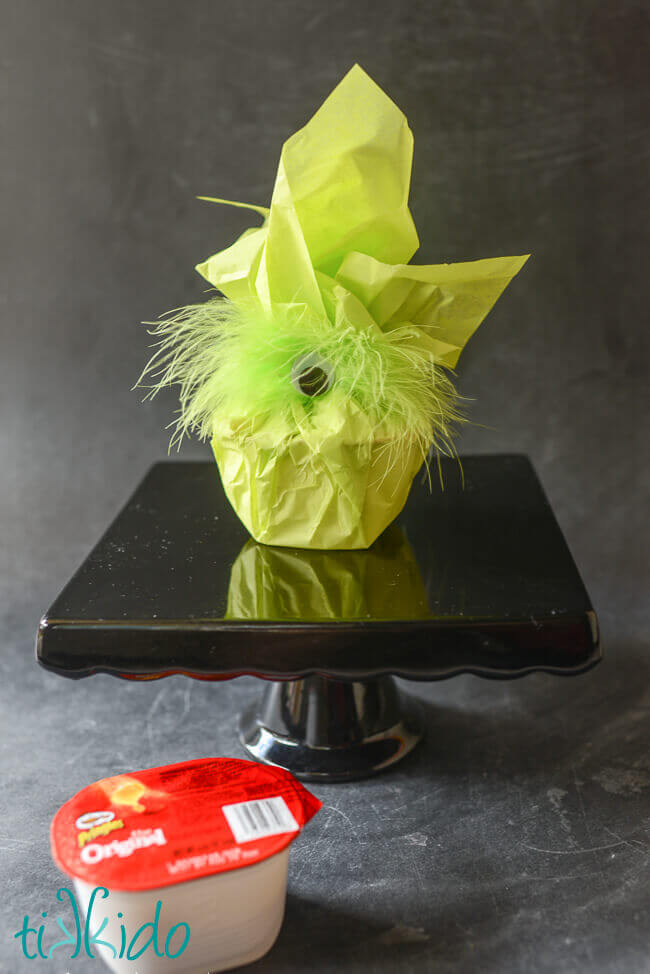 My monster snacks were dressed up individual serving sized containers of Pringles, but you could wrap up any smallish treat with this technique.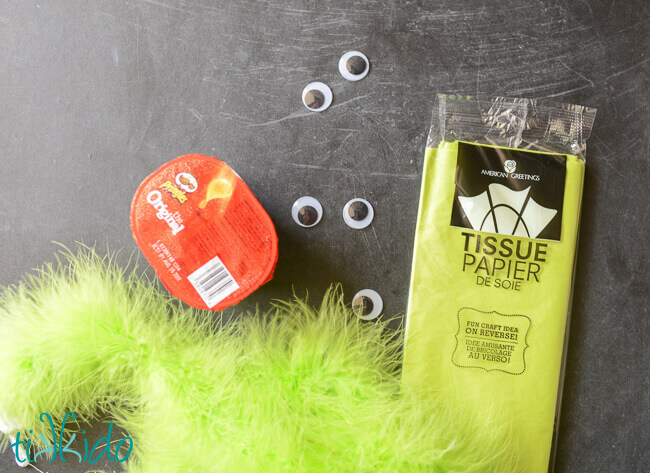 Materials for Friendly Furry Monster Snacks Tutorial: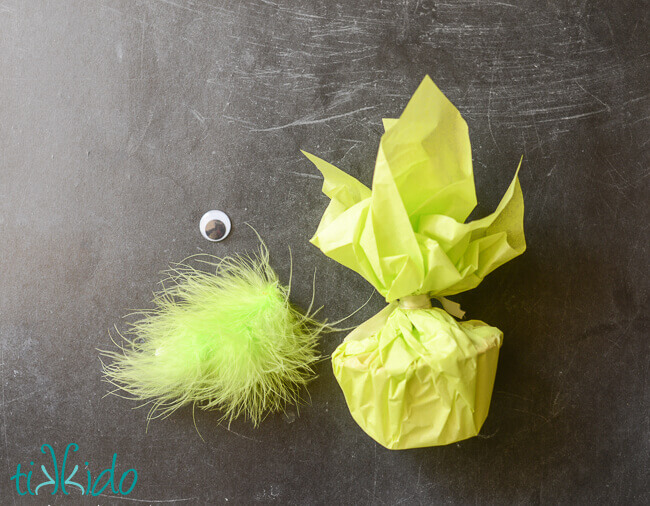 Cut a piece of tissue paper in half.  Half a sheet of tissue paper is the perfect size to wrap up the Pringles container, and any other similarly-sized snack.
Wrap the tissue paper around the snack, and gather the tissue paper and tie in place with a small bit of ribbon or string.  It doesn't have to match; it will be covered up by the marabou feathers.
Use a low temperature glue gun to glue a small (approximately 3" long) section of the marabou boa around the tissue paper.  I highly recommend a low temperature glue gun, because when gluing feathery things, I always glue my own fingers.  Always.  Low-temp has saved my skin (literally) many times over.
Glue a googly eye to the center of the boa, and you're done.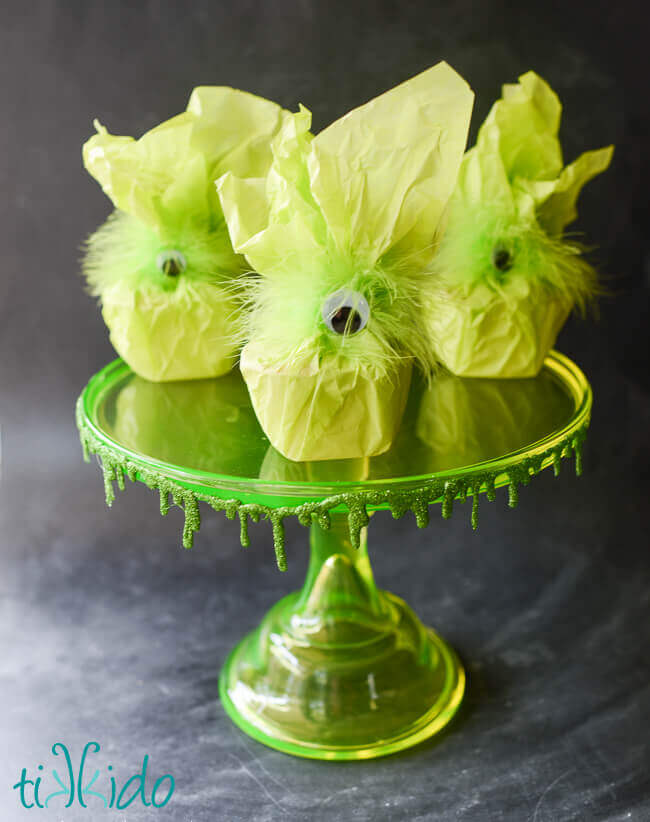 I promised it was easy, didn't I?  This would also be a darling way to wrap favors for a monster themed birthday party, too.  I feel inspired, and have a feeling you'll be seeing more fun, friendly monster stuff from me soon.  Googly eyes and fur are just too much fun to work with.