Printer-friendly version
When I started planning the Ghostbusters Halloween party, I knew I wanted to make some sort of Stay Puft Marshmallow man treat.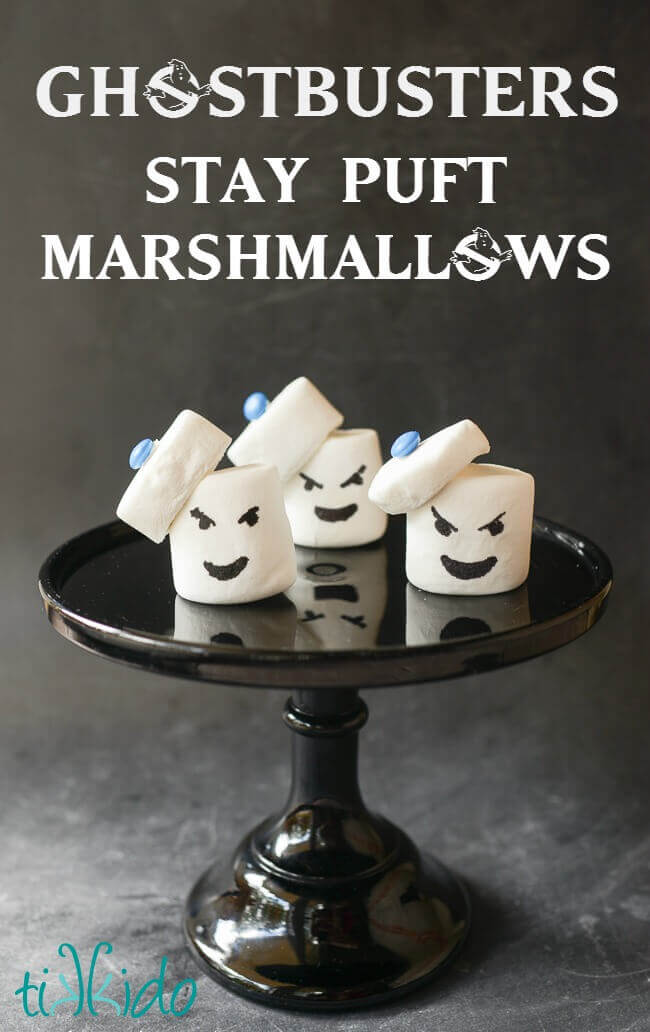 I mean, he's an absolute classic!  You can't have Ghostbusters without the Stay Puft Marshmallow Man, whether you're inspired by the old or the new version of the movie (I still love both, but I adored the new version).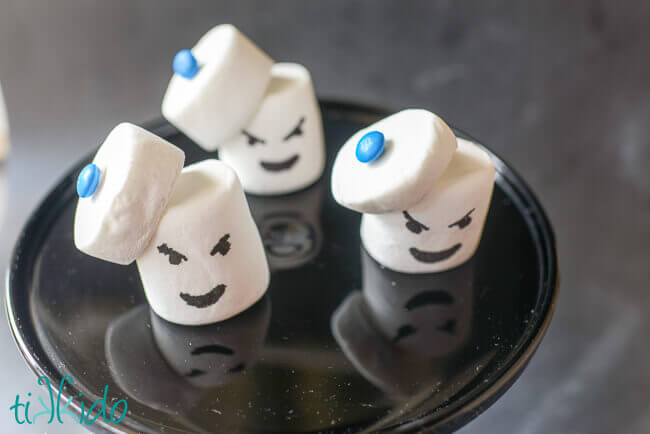 The best part about this treat?  They're so easy.  SO EASY.  I didn't even need to make any icing, let alone bake and mold and coat in chocolate and such.  I know I've revealed this before, but I'm so, so very bad at making cake pops.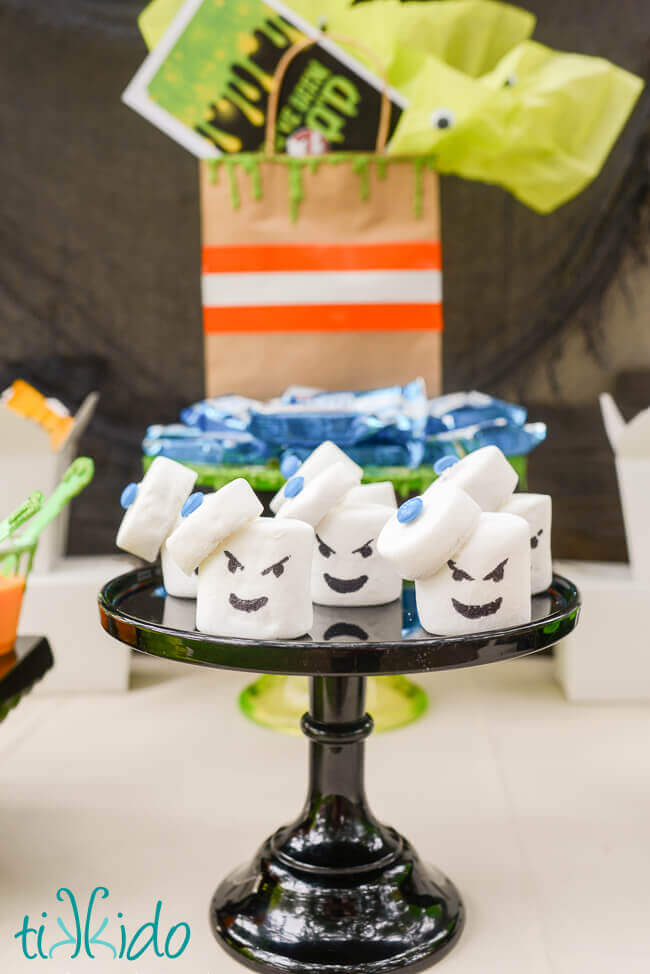 This project is order of magnitude easier than cake pops, I promise.  You could even put them on a stick and make them marshmallow pops, if you wanted to.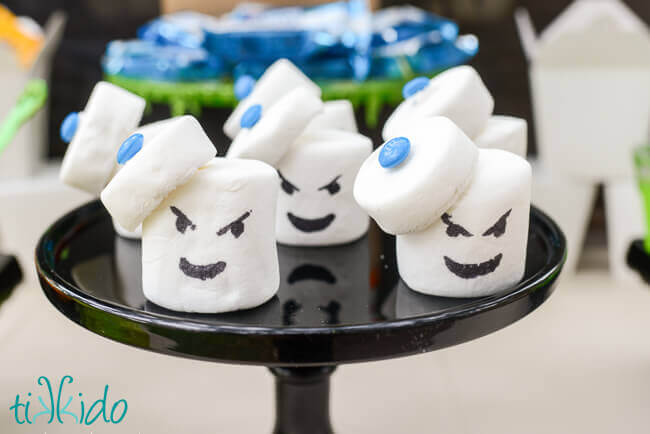 But honestly, that was more trouble than I was interested in for this project.  Fast and easy, all the way.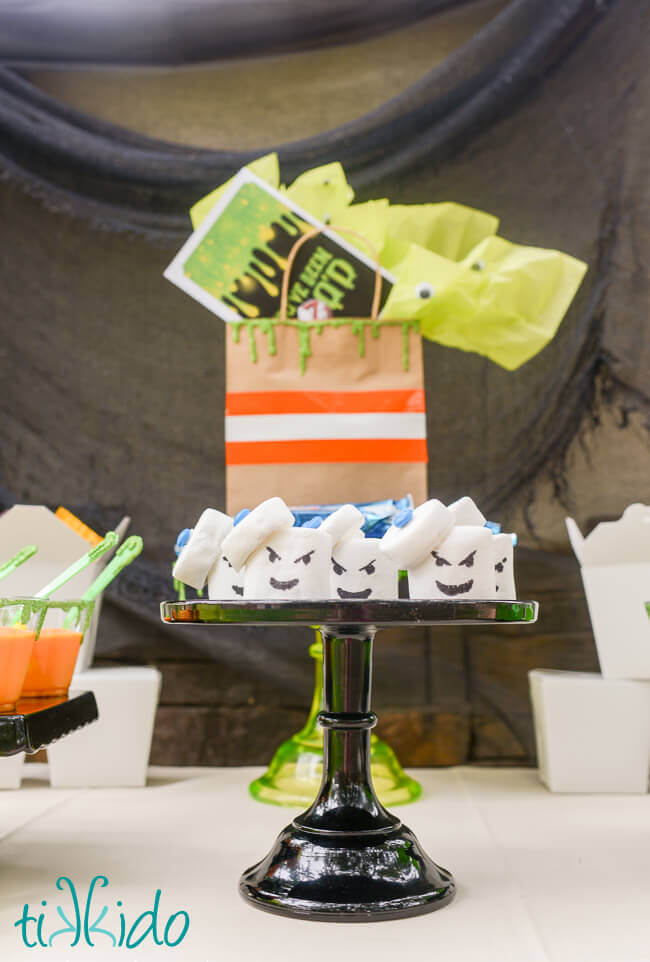 How to Make a Ghostbusters Stay Puft Marshmallow Man Treat: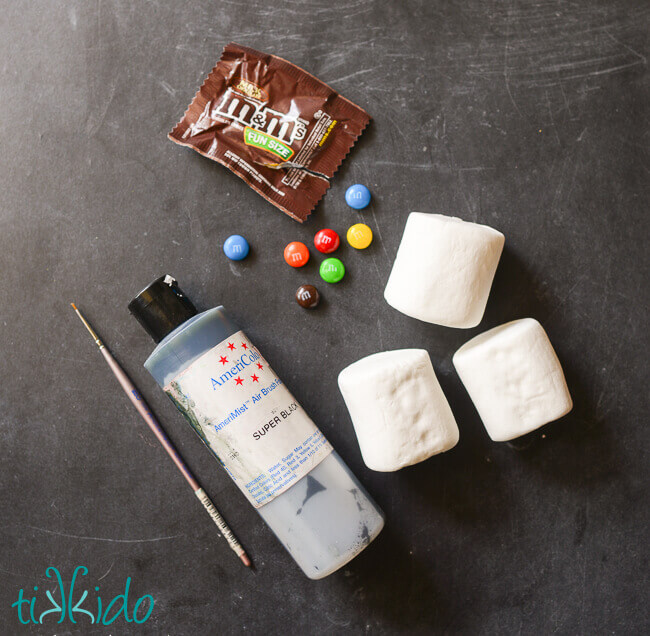 To make this easy, no-bake Ghostbusters snack, you'll need:
Extra large marshmallows
small blue candies (I used MnMs)
Black food coloring (I like painting with airbrush food coloring) and small paintbrush
OR a black food coloring marker (buy here)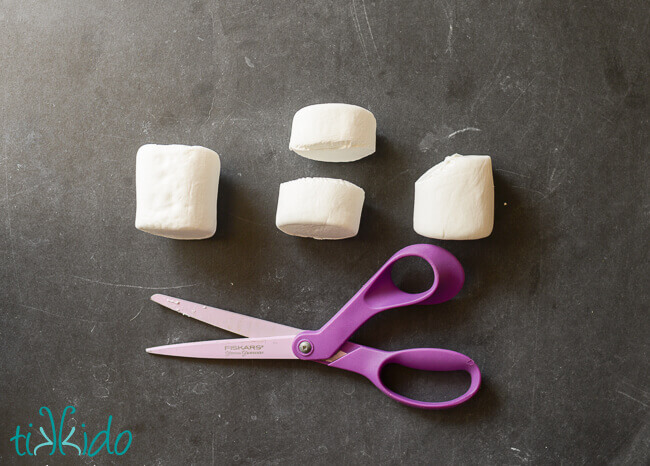 That's it.  No adhesive, no icing, no toothpics.  Cut one marshmallow in half (or you can do in thirds to make a thinner hat, and eat the middle part, yum).  Cut an angled piece off the top left side of a second marshmallow.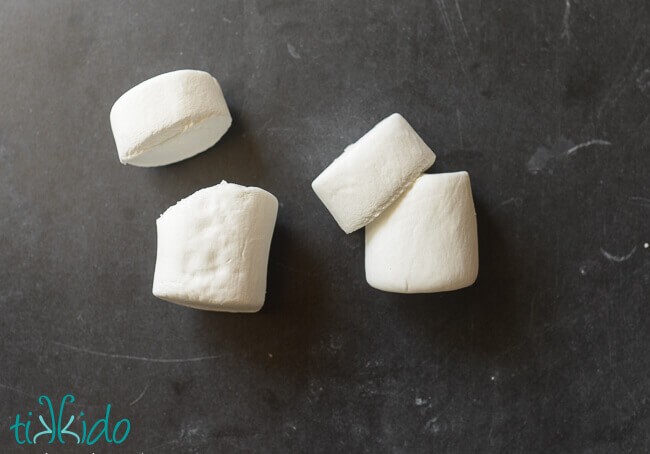 Stick the sticky side of the hat piece to the sticky surface of the head marshmallow.  It sticks gorgeously all on its own, nothing more necessary.
You could use a dab of icing, or corn syrup to attach the blue MnM to the top of the hat, but I didn't even bother with that.  I cut a small sliver of the leftover angled bit of marshmallow I took off the head piece, and used that like double-sided edible tape to attach the MnM.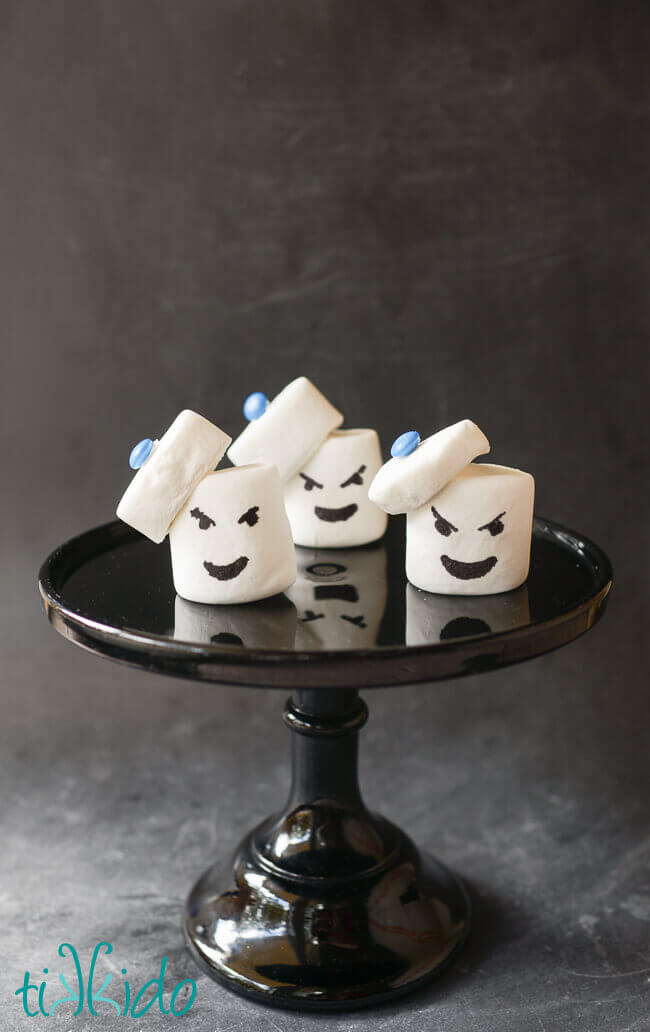 Draw on a very simple, stylized Stay Puft Marshmallow Man face with food coloring (you can even use food coloring markers!), and you've got yourself the perfect Ghostbuster treats in no time at all.
Other Decorated Marshmallow Treats You Might Like: