Printer-friendly version
What Ghostbusters Halloween party would be complete without slime?  Slime everywhere!  And this glitter slime garland is the perfect party decoration for all your slime party needs.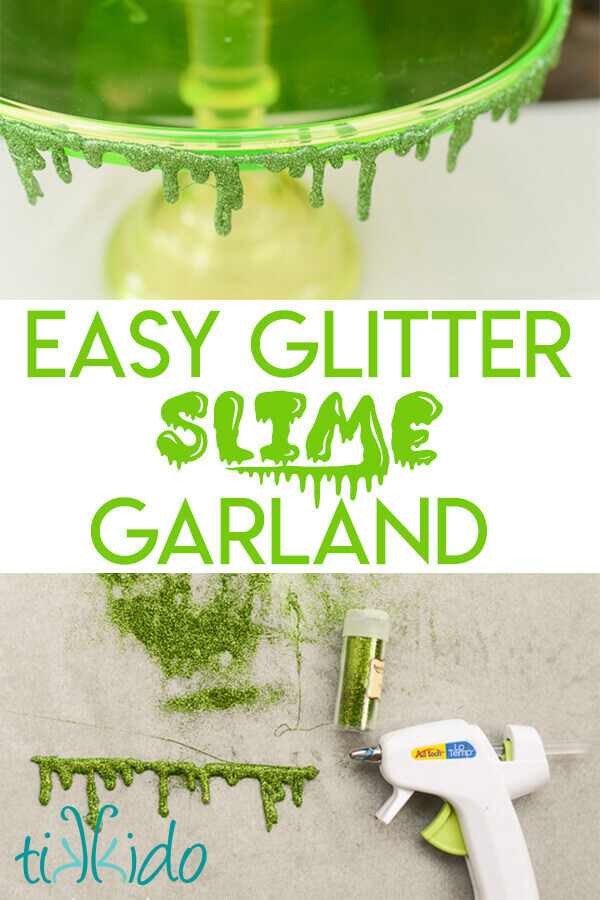 Pretty, sparkly, easy-to-make glitter slime.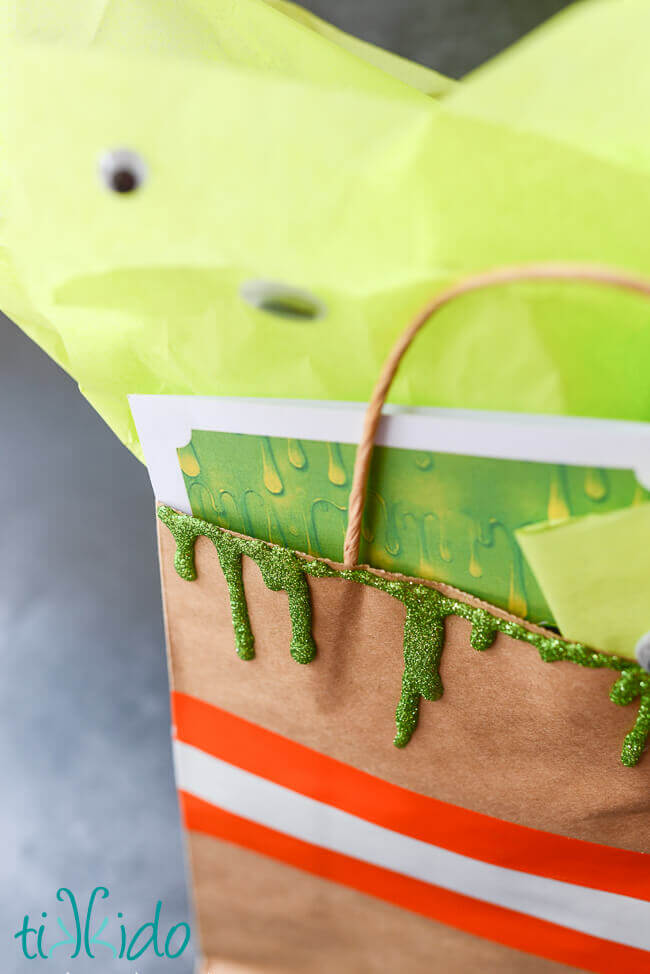 I used my slime garland all over the place at the Ghostbusters party:  decorating cake stands, gift bags, cups, and more.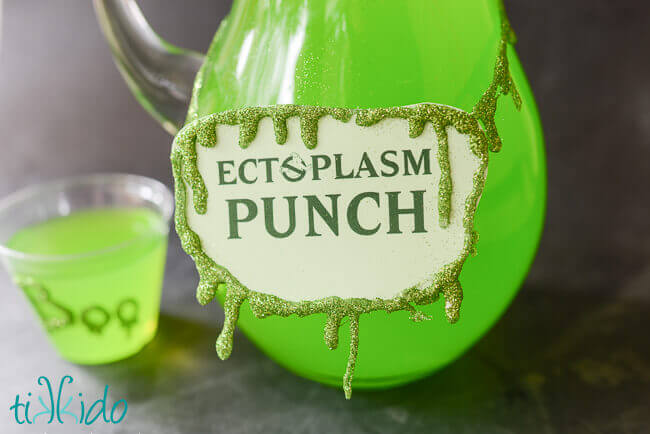 Basically, if it didn't run away, I glitter-slimed it.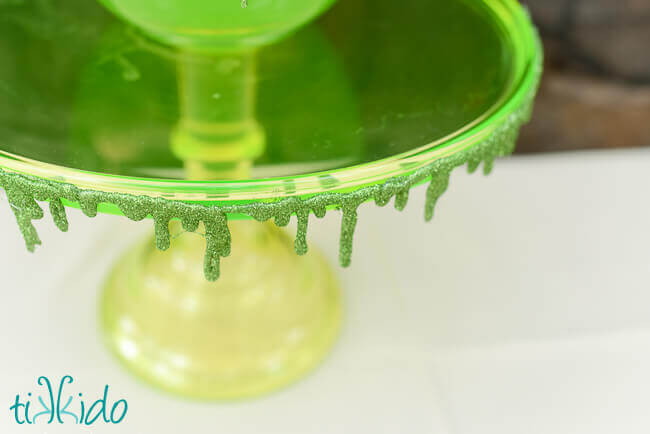 Ready to know just how amazingly easy it was to create this slimy, sparkly party accessory?  Yeah, you are!
Glitter Slime Halloween Garland Tutorial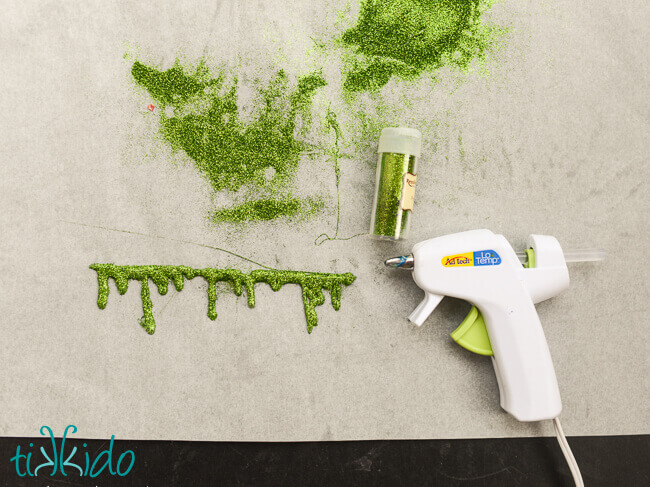 Materials for Making Glitter Slime Garland:
extra fine glitter (I have this multi pack that's lasted me for years now, and I use glitter!)
hot glue gun
parchment paper (buy here)
And that's it.
Use the glue gun to draw a slimy, dripy line of glue on the parchment paper.  Only do a few inches at a time, because it cools quickly.  While the glue is still fresh, hot, and sticky, cover in extra-fine green glitter.  Shake off excess, and go on to the next segment.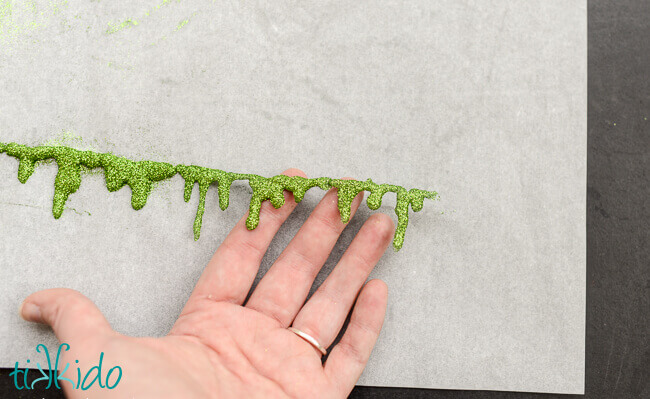 When the glue is cool (it only takes a couple minutes), peel the garland off the parchment paper, and use it to decorate EVERYTHING.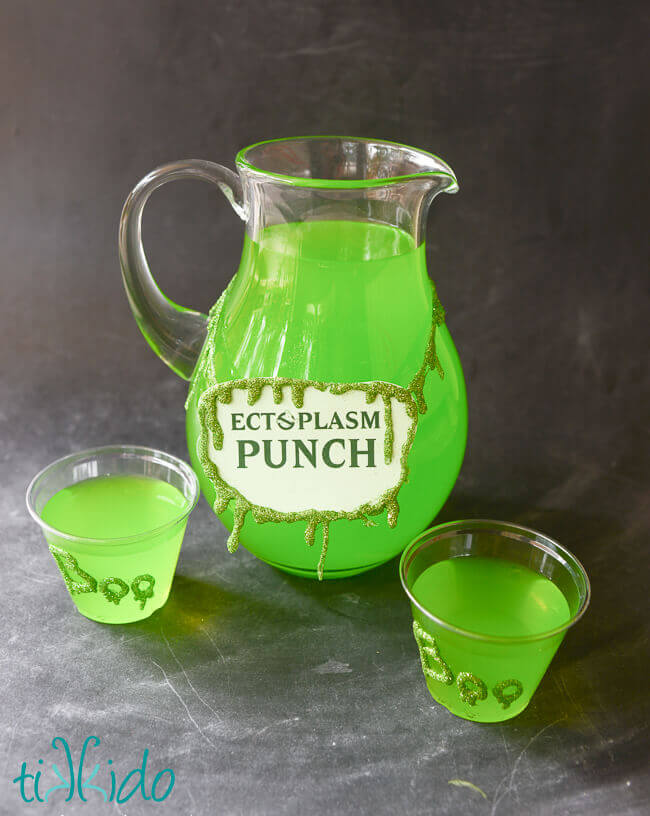 Because everything is better with glittery slime, right?  I might even make a necklace for myself, now that I think about it.