Printer-friendly version
Need an incredibly easy, delicious spring appetizer?  I suggest roasted prosciutto wrapped asparagus.  I make it as an Easter dinner appetizer each year, and it's always a huge hit with everyone.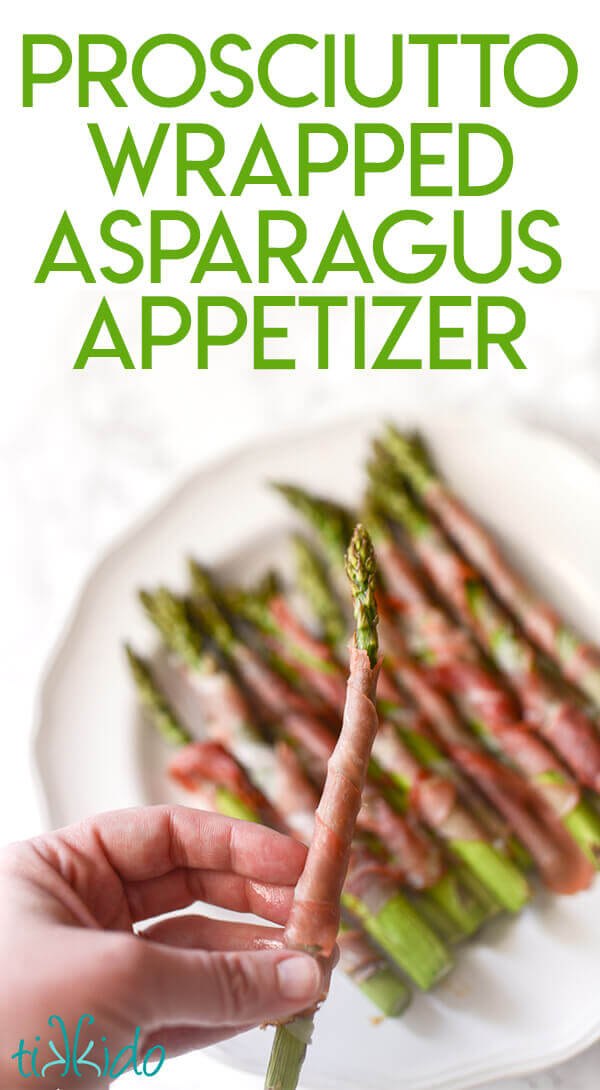 It's deliciously salty, it has meat and vegetables, it's just hearty enough without being too filling, and it's incredibly easy to make.  It's also a finger food (asparagus being one of the few things that etiquette allows you to eat with your fingers, even in very posh circumstances).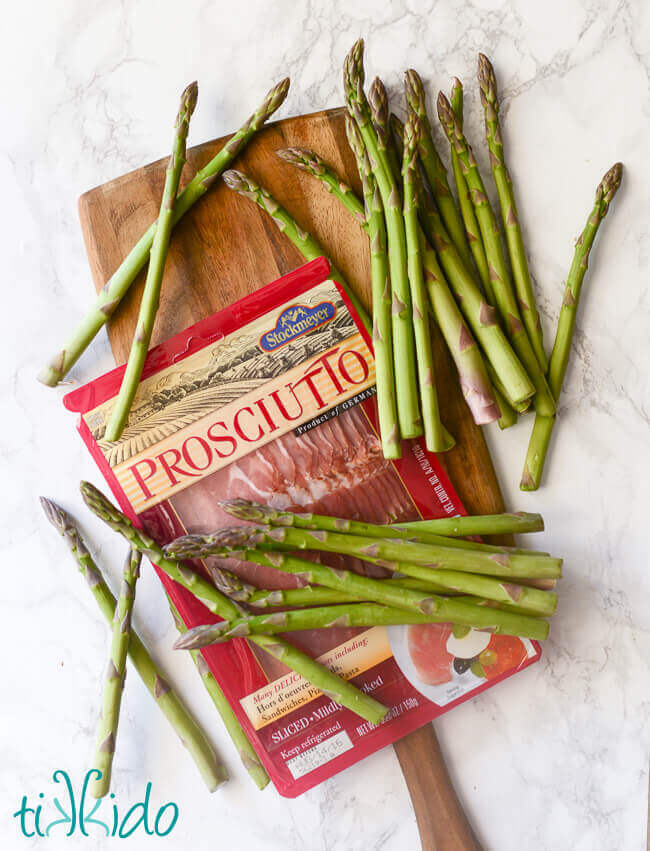 All you need is prosciutto and asparagus.  Pretty obvious, right?  Trim the woody bottoms of the asparagus off first.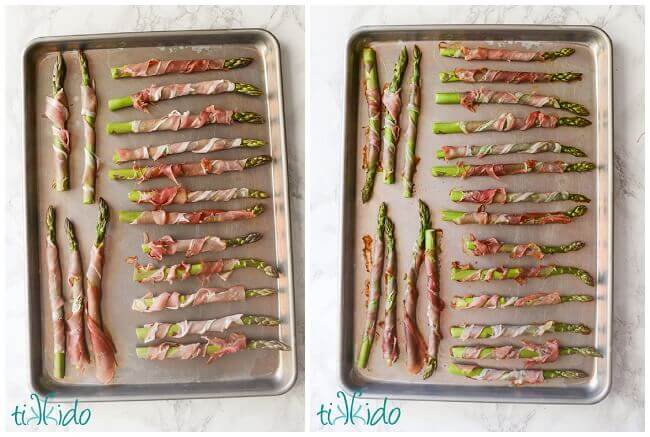 And then wrap the asparagus in the prosciutto.  I'll bet you already had that part figured out, too.  But here are a couple tips that you might not know:
Tips for Making Prosciutto Wrapped Asparagus:
You only need half a slice of prosciutto per asparagus stalk.  It's not bad to use a whole slice, but I think half a slice gives the perfect salty/crunchy to fresh vegetable ratio.  I use a pair of kitchen scissors to cut each piece of prosciutto in half the long way (two long, skinny strips, perfect for wrapping the asparagus stalk.  This makes it more cost effective, too!
You cannot prep this the day before, keep it in the fridge, and bake the next day before your party.  I repeat, you cannot.  The salt in the prosciutto leeches out the moisture from the asparagus and makes it a horrible, soggy mess, and even if you drain off the excess water, it doesn't bake up nicely.  Do this right before you're ready to put it in the oven.  Luckily, it's quick to whip together.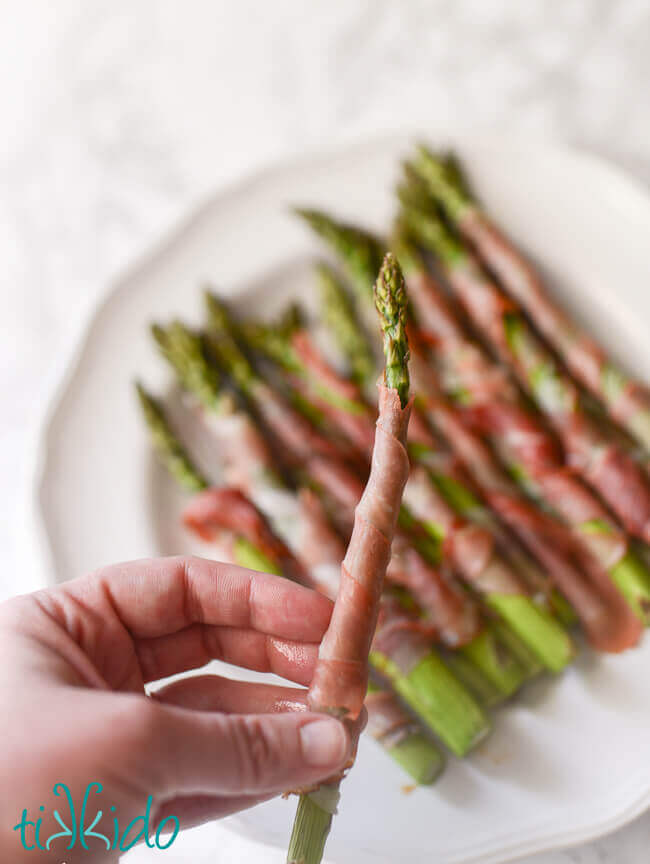 Bake at 400 degrees Fahrenheit for 20-25 minutes.  You want the prosciutto to start to brown and get a bit crisp (like bacon, mmm, but without all the grease).  The roasting time isn't precise, and the dish is actually quite forgiving.  So if you like the prosciutto a little more crisp, bake it a little longer.  If you have very skinny asparagus, bake a little less time.  I like the prosciutto a little more on the crispy side, and for the crowns of the asparagus to start to brown.   Serve warm, or at room temperature.  Either way, you and your guests will love it.