Printer-friendly version
It's time for the Taste Creations monthly blog hop, and this month, our ingredient of the month was tomatoes.  I don't really like tomatoes, actually, so this was a bit of a challenge, but then I realized that I could make salsa!  I do like salsa!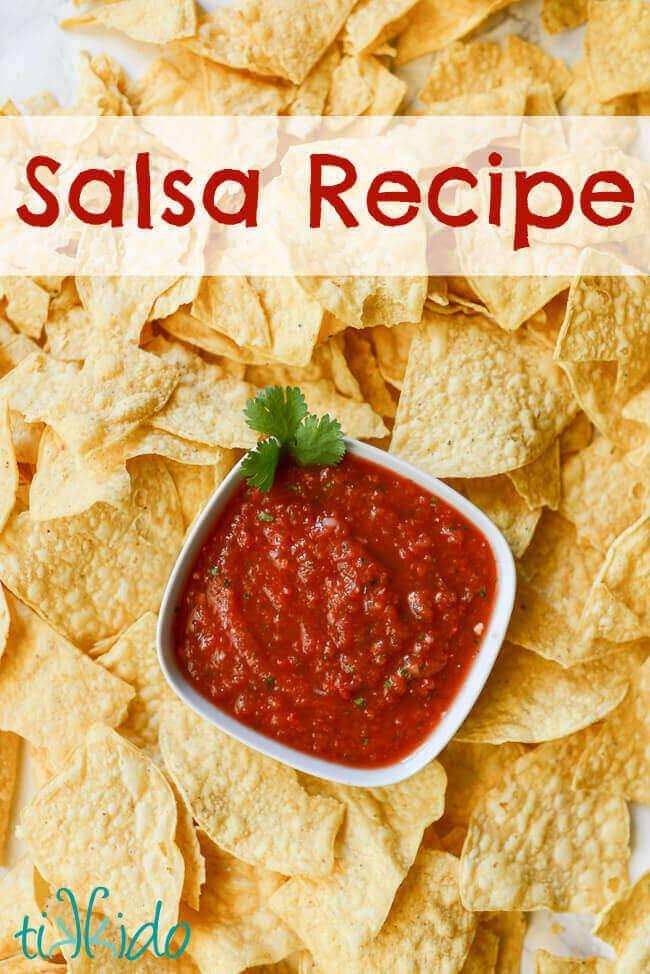 My friend Naz had raved about Pioneer Woman's salsa recipe, and it looked really easy, so I decided to give it a whirl for myself.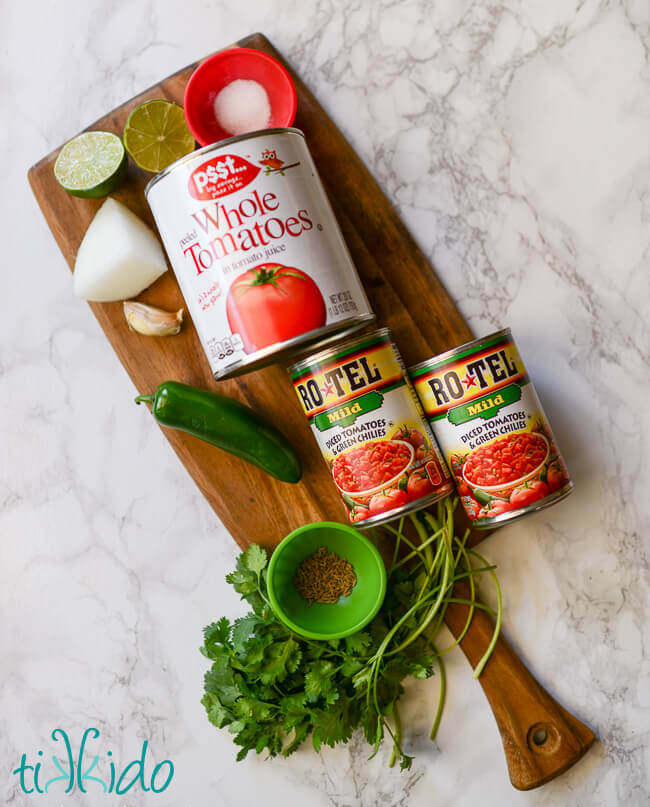 Pioneer Woman's Restaurant Style Salsa Ingredients:
1 28 ounce can of whole tomatoes
2 10 ounce cans of Rotel
1/4 cup onion
1 clove garlic
1 Jalapeno, quartered and seeded
1/4 teaspoon sugar
1/4 teaspoon salt
1/4 teaspoon ground cumin
cilantro to taste
Juice of one half to one whole lime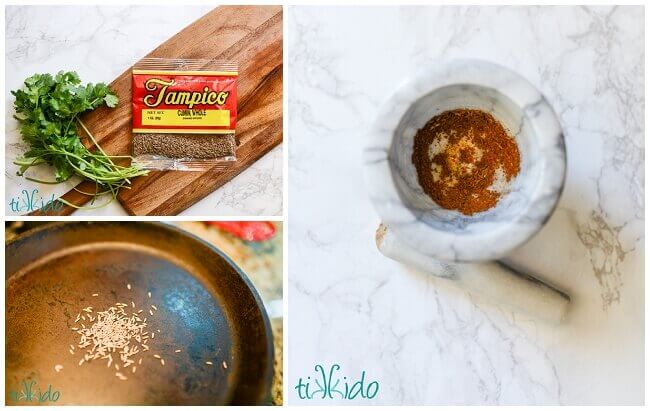 If my friend Naz ever tells you something about food, believe her.  She has absolutely magnificent taste and opinions and ideas.  So when she suggested buying whole cumin seeds, and toasting them, and grinding them myself, I listened.  I already know what an amazing difference it makes to toast and grind my own sesame seeds, and to grind my own cardamom, so it made sense that toasting and grinding my own cumin would make a similarly significant difference.  She was so right.  (Not that I ever doubted.)
Toast the cumin seeds over high heat in a dry pan (no oil).  Stir the seeds around, or shake the pan, so that the seeds heat evenly.  After a few minutes, you'll notice them turning a golden brown color, and about the same time, you'll hear a few small pops, like itty bitty popcorn.  Take the toasted cumin off the heat, and grind it in a mortar and pestle.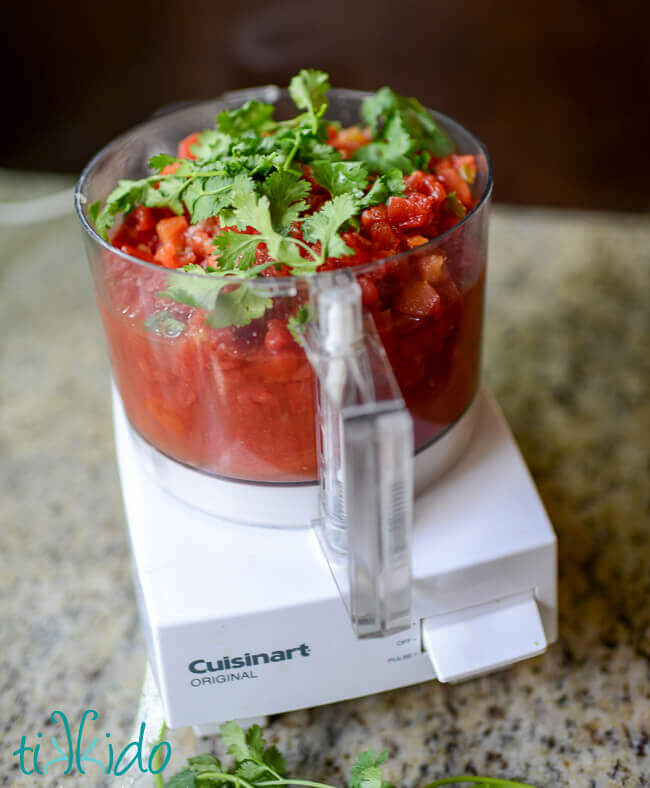 Pioneer Woman just dumped all the ingredients in her food processor, but she clearly has a larger one than my Cuisinart original.  It looked like the stuff all fit in mine, so I thought, "If it fits, I blitz."  Yeah, that was a very wet and messy mistake.  If you have a Cuisinart original food processor, blend up the stuff in batches, and stir it together in a bowl.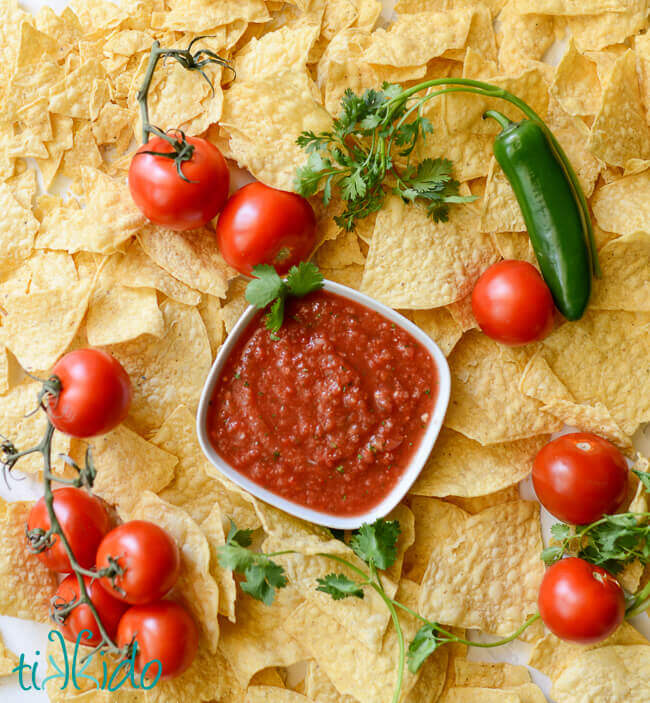 Despite the mess I made, the salsa was incredibly easy and fast to make, and absolutely delicious.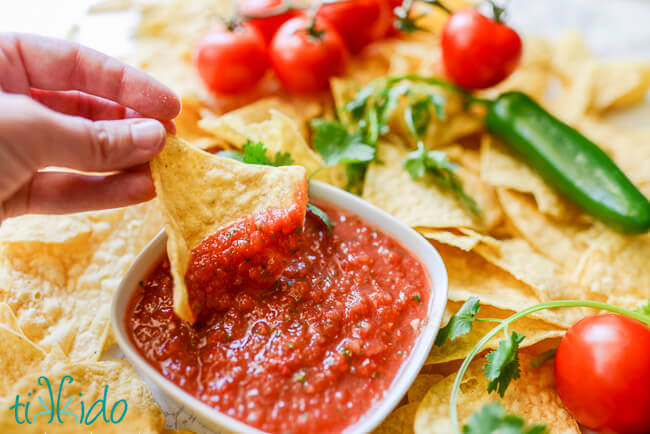 Really, really delicious.  And it made a BIG batch.  I'm going to have to see how well it freezes now.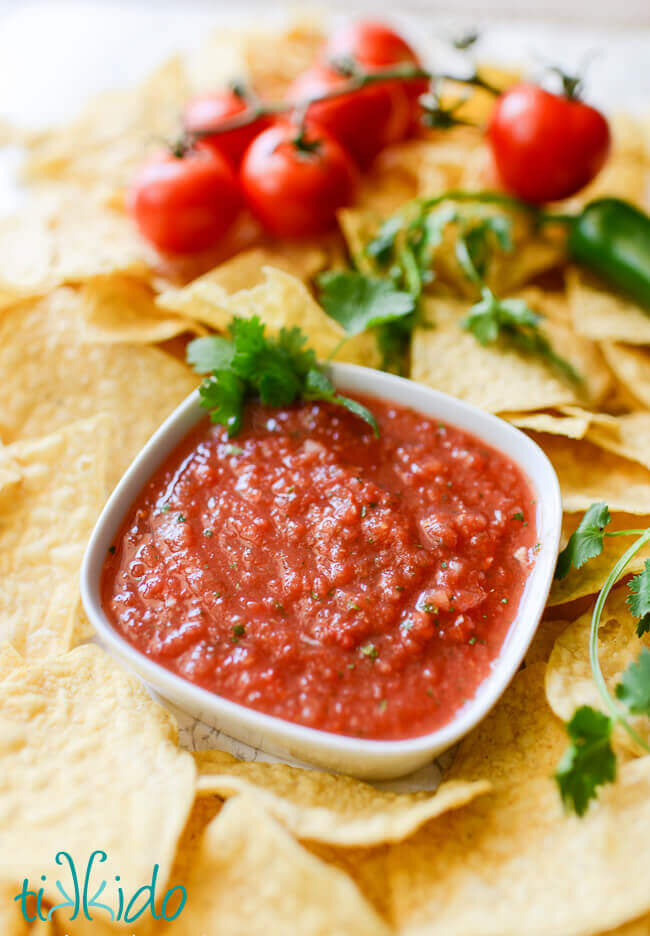 I'm pretty sure I'm never buying jarred salsa again.  Thank you Naz and Pioneer Woman!
Be sure to check out the other fabulous tomato recipes from my friends in the Taste Creations blog hop, too:
An Italian In my Kitchen:  Easy Double Cheese Grilled Tomato Eggplant Stacks
Mom Home Guide: Southwestern Chicken, Tomato, and Avocado Salad
Our Good Life:  Tomato Cobbler