Printer-friendly version
I love bar cookies (also known as traybakes, if you're outside the US).  They're so fast and easy to throw together, and often, I like the slightly softer texture even better than the regular cookie versions.   And these chocolate chip bar cookies are absolutely exceptional.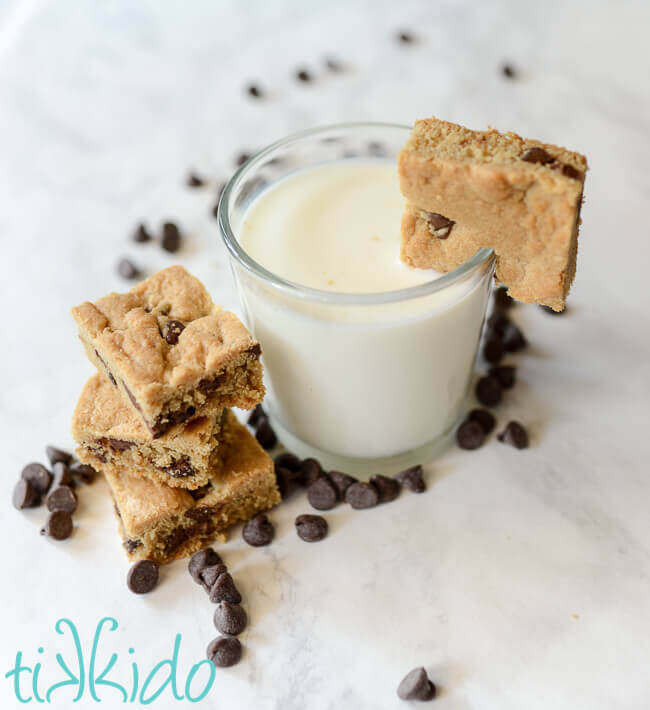 I found a recipe for what claimed to be the BEST chocolate chip bar cookie recipe on So Festive! and knew I wanted to give it a try.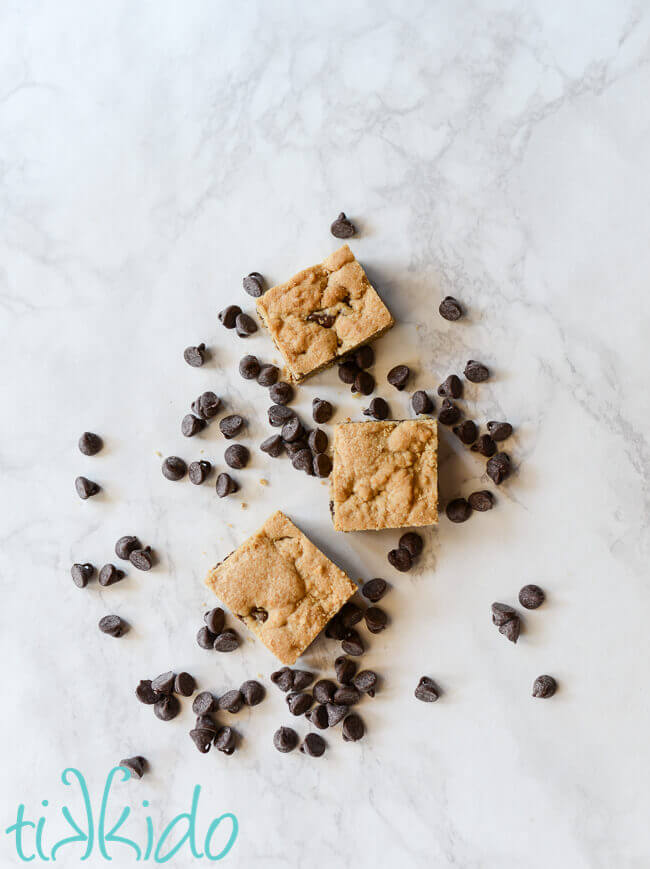 And let me tell you, this recipe really is a winner.  The only modification I had to make was to bake for 35 minutes instead of the 20 called for in the recipe to get mine completely done.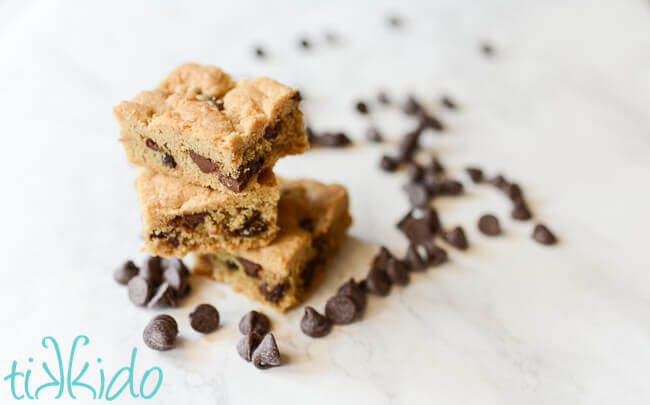 Melissa from So Festive noted in the comments that she's at a high altitude, so I'm sure that has something to do with the difference in cooking time.  Hers also look slightly under-baked.  I happen to LOVE under-baked cookies (I've always been a gooey, middle-of-the-pan-cookie lover myself, no edges for me, please), so next time I think I'll pull my pan out at 25 minutes and see if I can duplicate her cookie texture more perfectly.  It really does look amazing in her pictures!
Want the recipe?  You'll have to head over to So Festive to get it.  I didn't have to change a darn thing to this amazing recipe, so I'm just going to direct you over there for bar cookie perfection.