Printer-friendly version
Homemade granola bars are absolutely delicious, and a favorite with the whole family.  I have a great recipe for soft and chewy granola bars, but my crunchy bars were always pretty darn crumbly, so I decided to see if I could tweak the recipe to make them a little more solid so I could make edible granola berry bowls.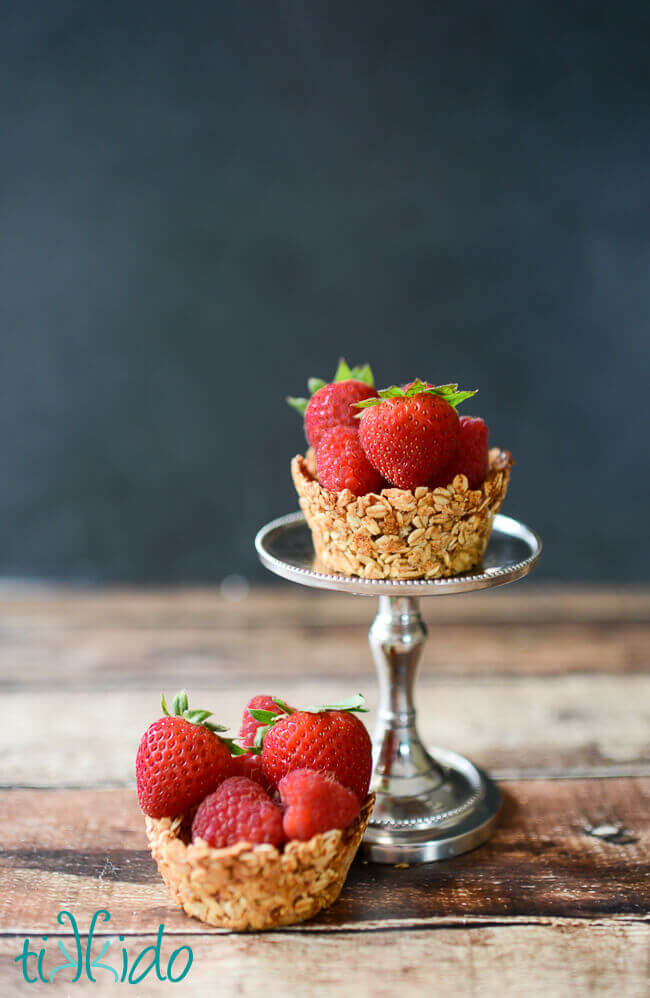 I have no idea where the idea for edible granola bowls came from, but once the idea was there, I really, really wanted to make it happen.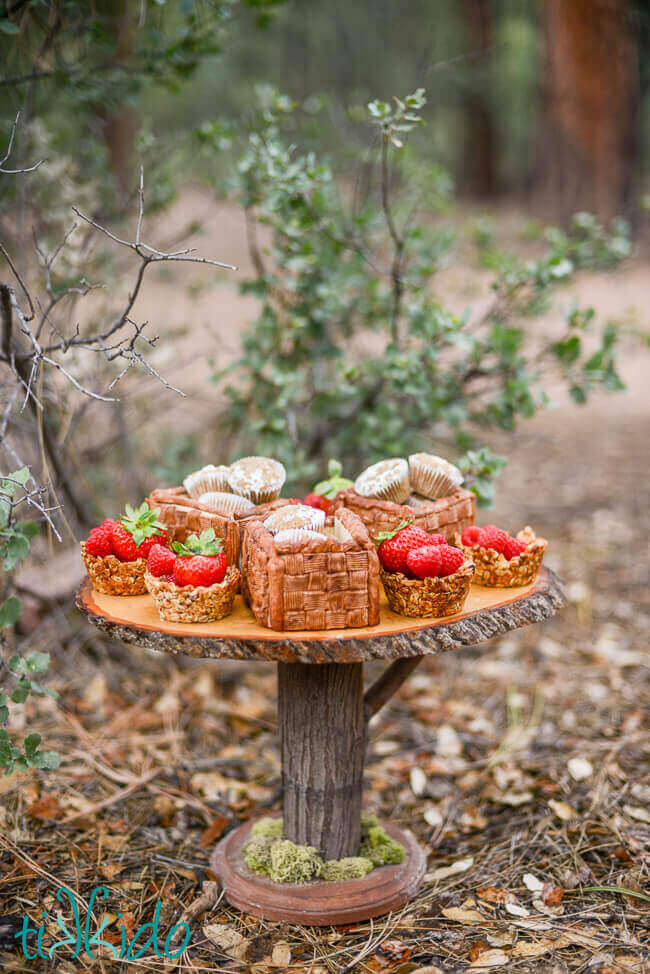 And for good reason--how cute are they?  Really yummy, too, I promise. Absolutely perfect for the rustic Little Red Riding Hood picnic.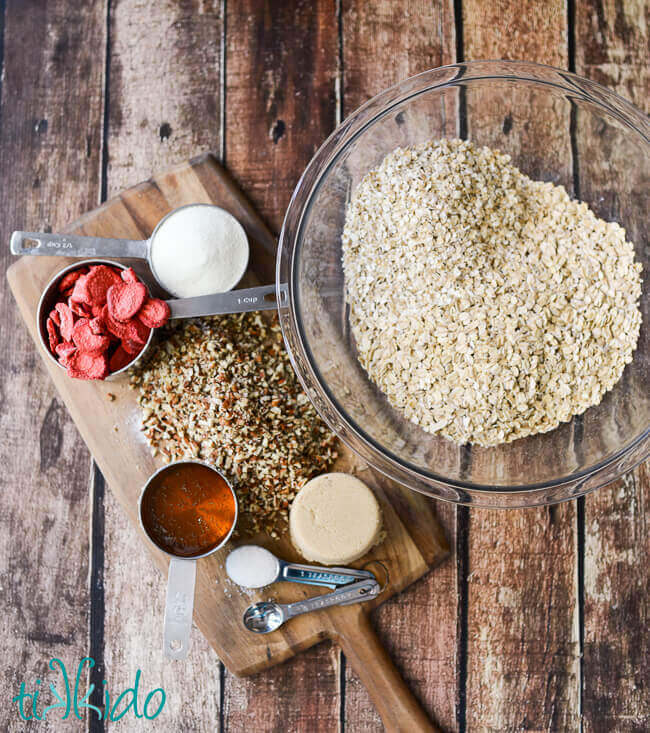 Crunchy Granola Bar Recipe for Edible Granola Berry Bowls
3 cups rolled oats
1 cup quick oats
1 cup chopped pecans
1/2 cup honey
1/2 cup brown sugar
1 cup freeze dried strawberries
1/2 cup powdered milk
1/4 cup oil
1/2 cup water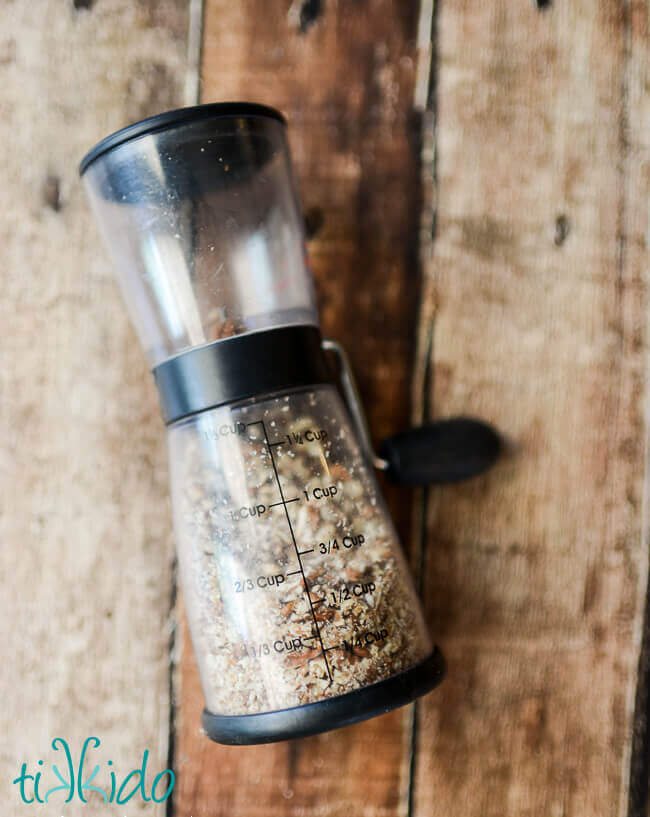 I only buy whole nuts (so I don't have to have whole and chopped nuts taking up room in my freezer), and chop them up as I need them, and this little gadget is absolutely awesome at the job.   I love the fact that it has measure markings on the bottom section so I know when to stop grinding.  I try not to have many single use tools in our crowded kitchen, but this one is worth making space for.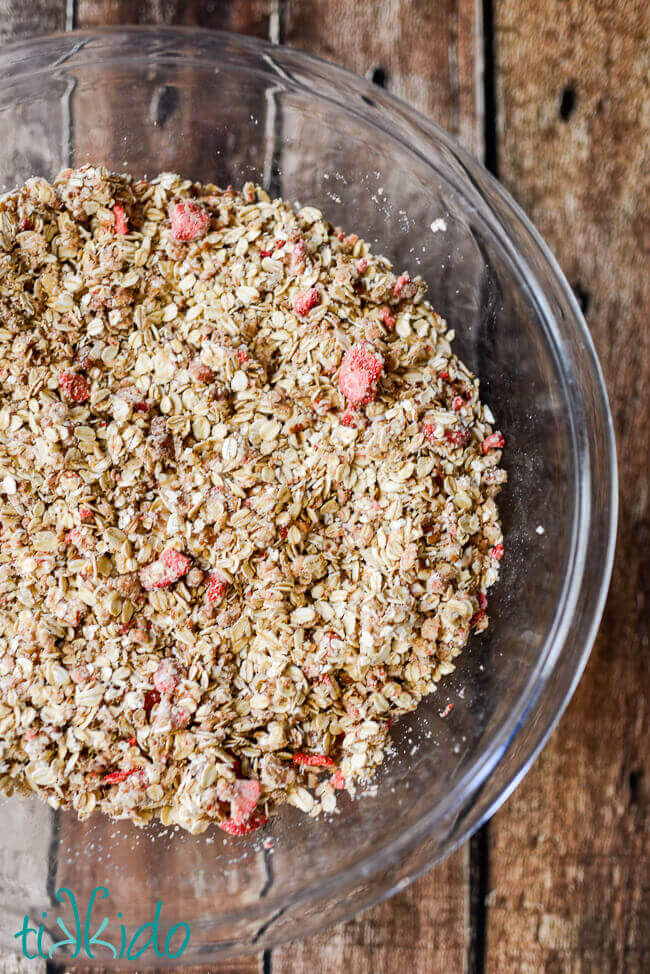 Combine all ingredients together in a mixing bowl.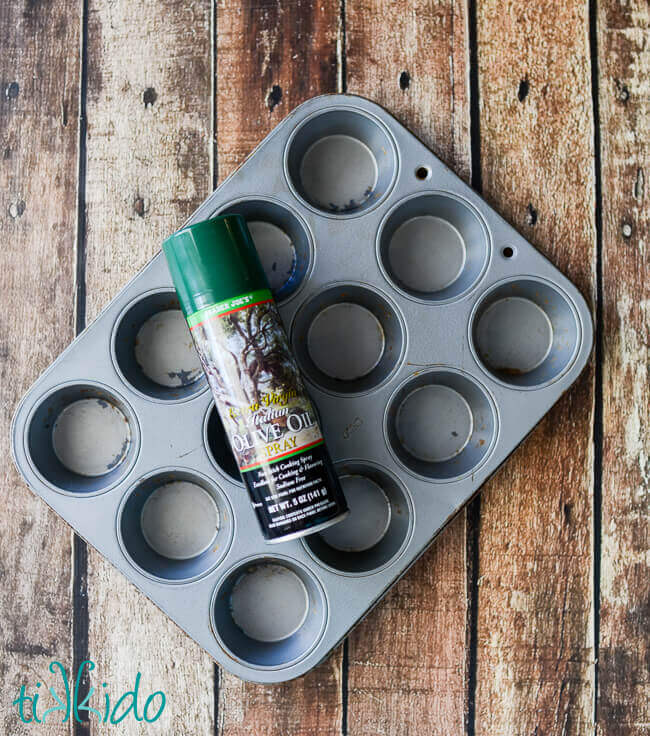 To make the edible granola bowl, spray a cupcake tin with olive oil or nonstick spray.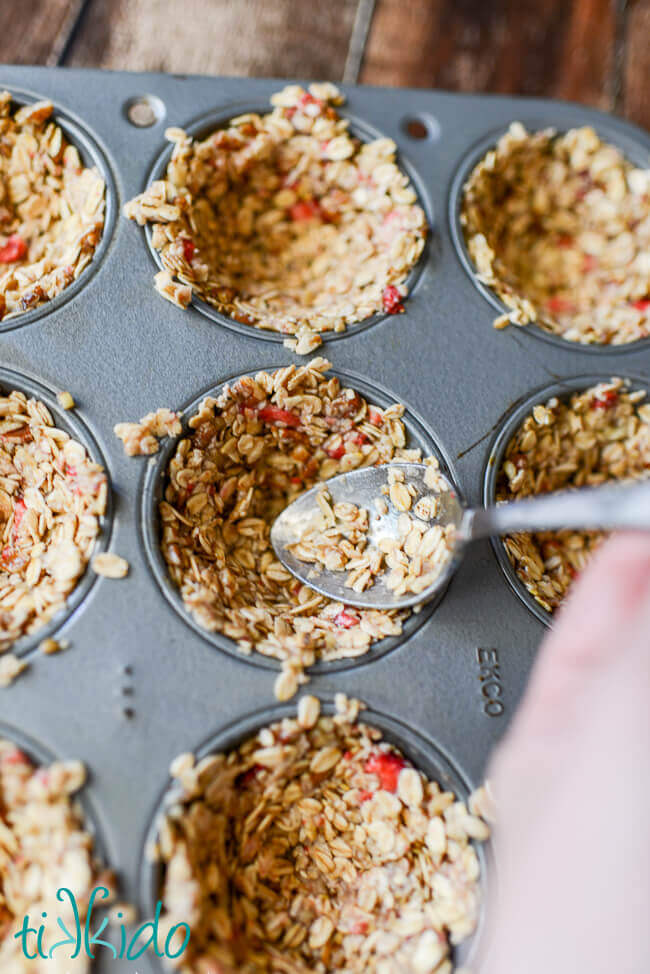 Spoon the mixture into the depressions in the muffin tin, and then use a spoon (or your fingers, I suppose) to compact the oat mixture and shape into a bowl.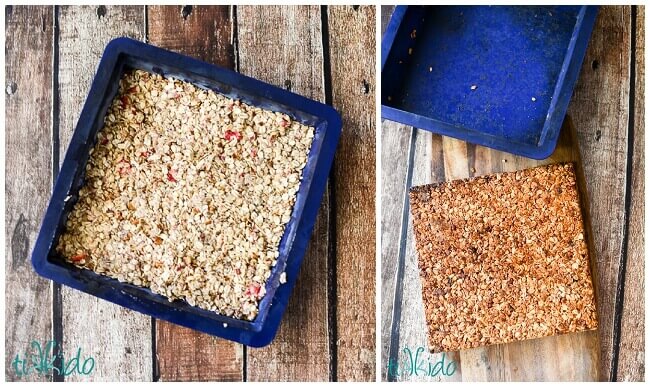 You can also make this recipe as regular granola bars too, of course.  Press the oat mixture together in the pan, really squish it down, so that the bars will stick together after they're baked.
When I make granola bars (or caramels, or bar cookies), my secret weapon is my silicon baking pan.  You don't need to worry about lining the pan or greasing it; when the granola bars (or whatever you're cooking) are cooked and cooled and ready to cut, you just pop them right out.  No sticking or fighting to get it out.  It's awesome.  
Note: I made half of the recipe as edible bowls, and half as bars.  If you were to make just bars, you'd actually need two of the 9x9 silicone pans shown in the above image.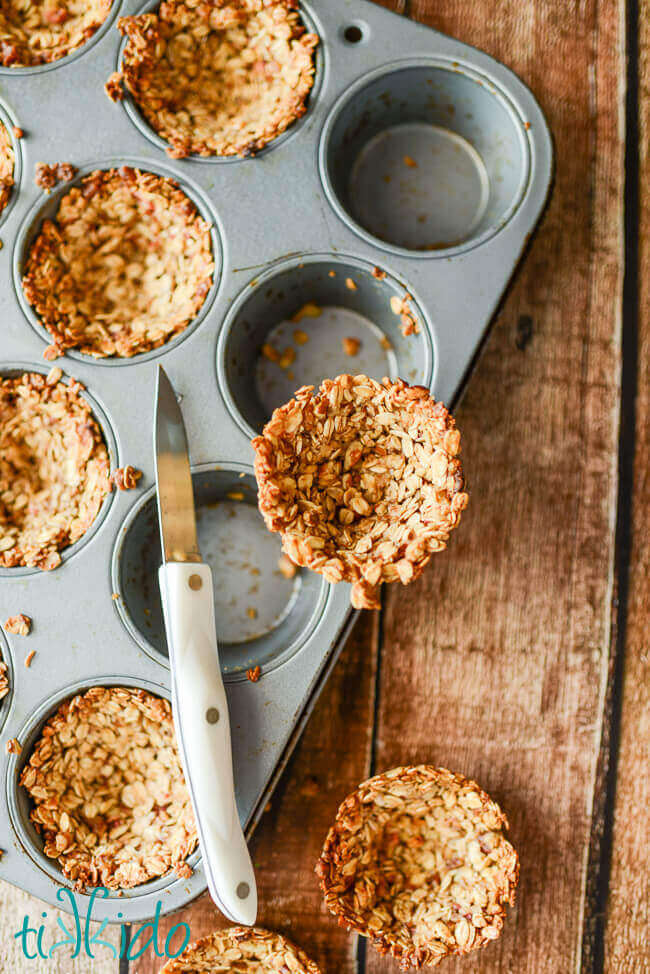 Bake at 350 degrees Fahrenheit.
Bake for 20 minutes for the granola bowls.
Bake for 30 minutes for the granola bars.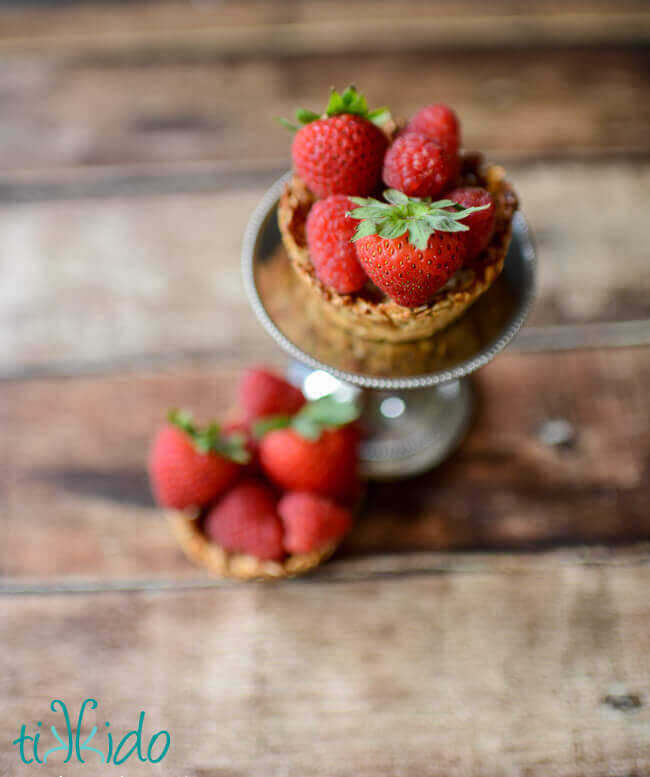 Let cool, and pop the granola bowls out of the muffin tin, and fill with fruit.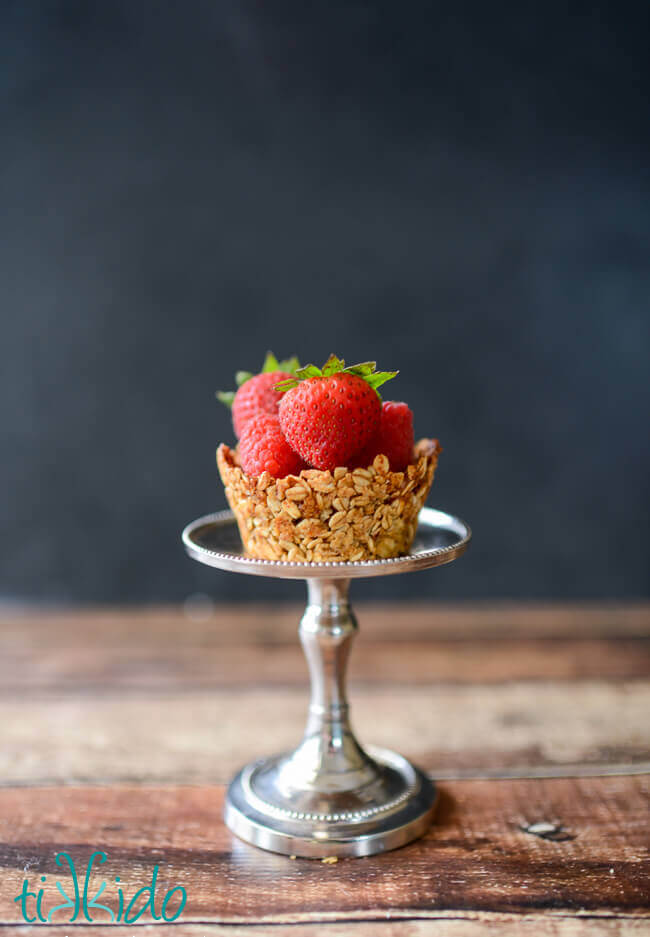 As soon as my older daughter tried one of these, she declared, "These.  I need these in my lunch.  Every.  Single.  Day."  I think we have a winner!