Printer-friendly version
Learn how to make chocolate mushrooms with this incredibly easy tutorial.   These easy chocolate mushrooms are the perfect no bake treat for any woodland party or fairy birthday.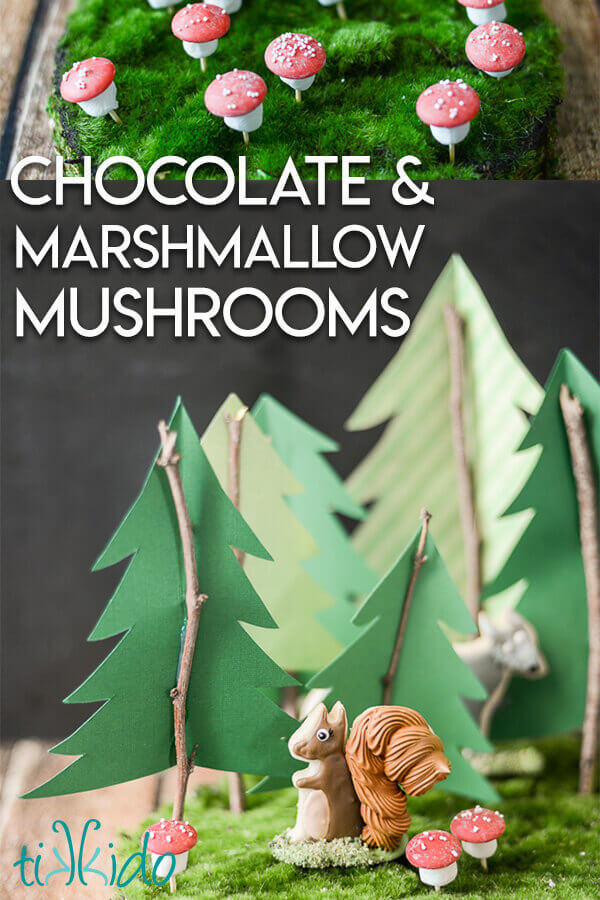 Woodland parties and cute little polka-dot toadstools just seem to go together, don't they?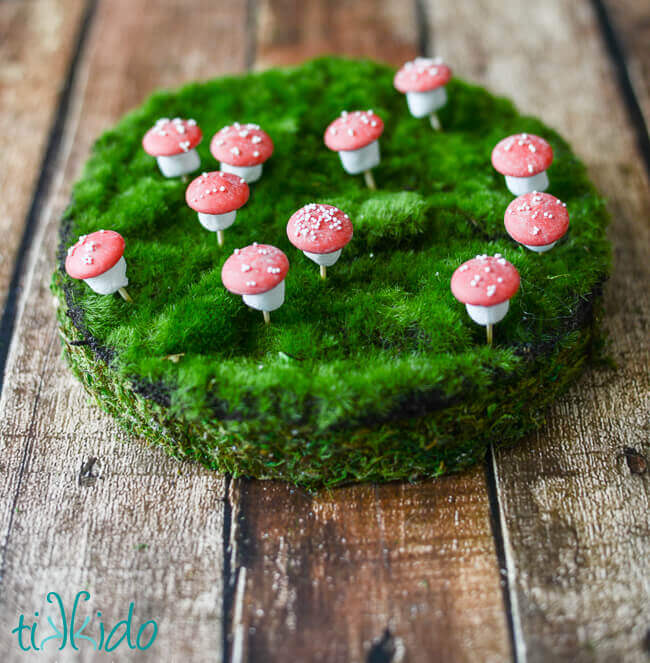 I thought about making meringue mushrooms for our Little Red Riding Hood picnic, but I'd done that before for the Cornish Fairy Party.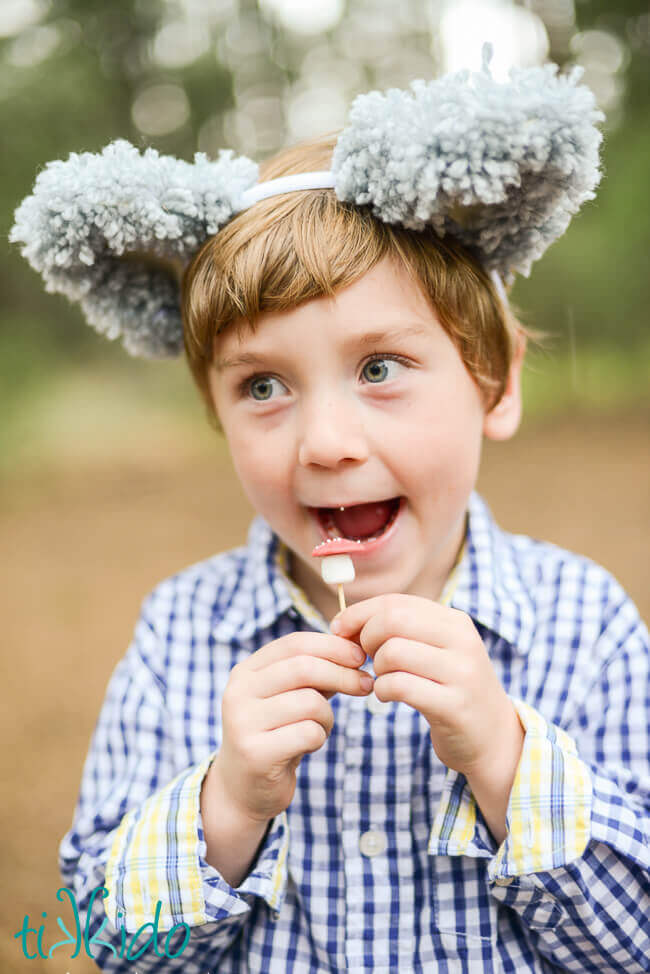 And then it hit me: red chocolate melting wafers are already the perfect shape of toadstool caps!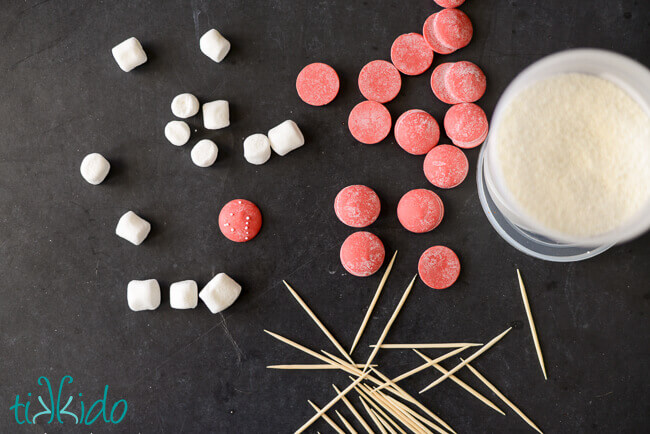 Materials for Miniature, No Bake Chocolate Mushrooms:
toothpicks
miniature marshmallows
white nonpareil sprinkles
light corn syrup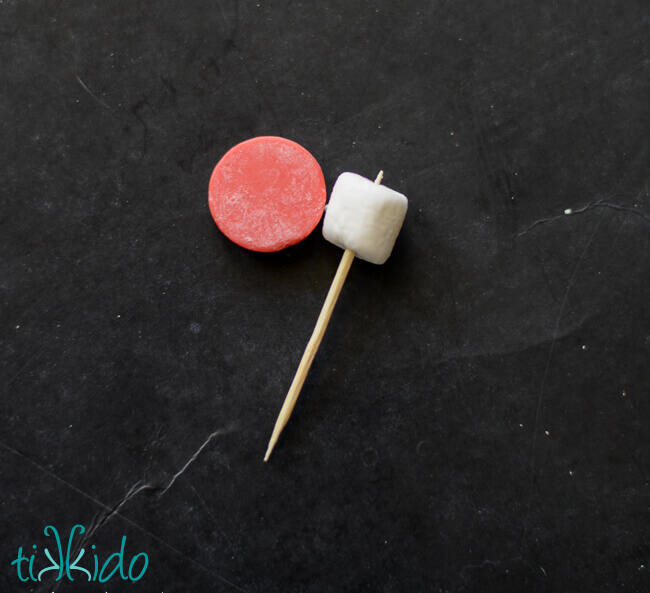 Skewer a mini marshmallow on a toothpick, letting the top of the toothpick stick out above the top of the marshmallow ever so slightly.
Dab a bit of light corn syrup on top of the marshmallow to act as glue, and carefully push the tip of the toothpick into the center of the flat underside of the red chocolate melting disk.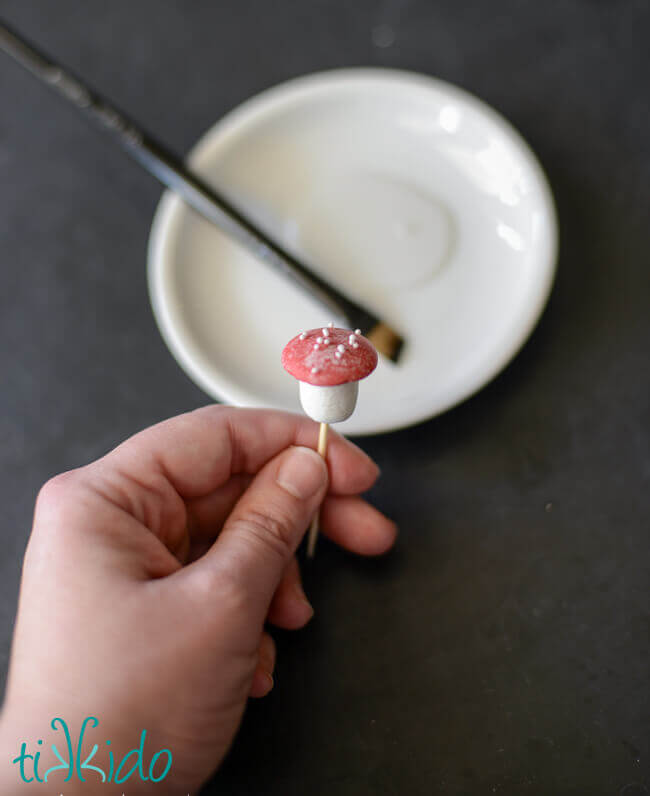 Use a toothpick or a clean, food-safe paint brush to dab tiny dots of light corn syrup on top of the chocolate toadstool cap.  Sprinkle white nonpareils on top of the corn syrup (they'll stick right on and make the perfect little white polka dots).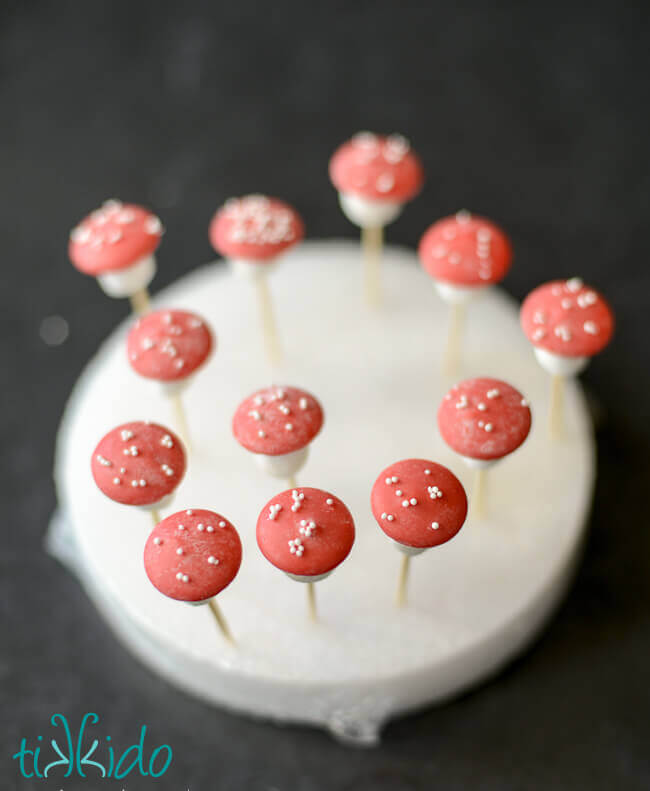 Let dry.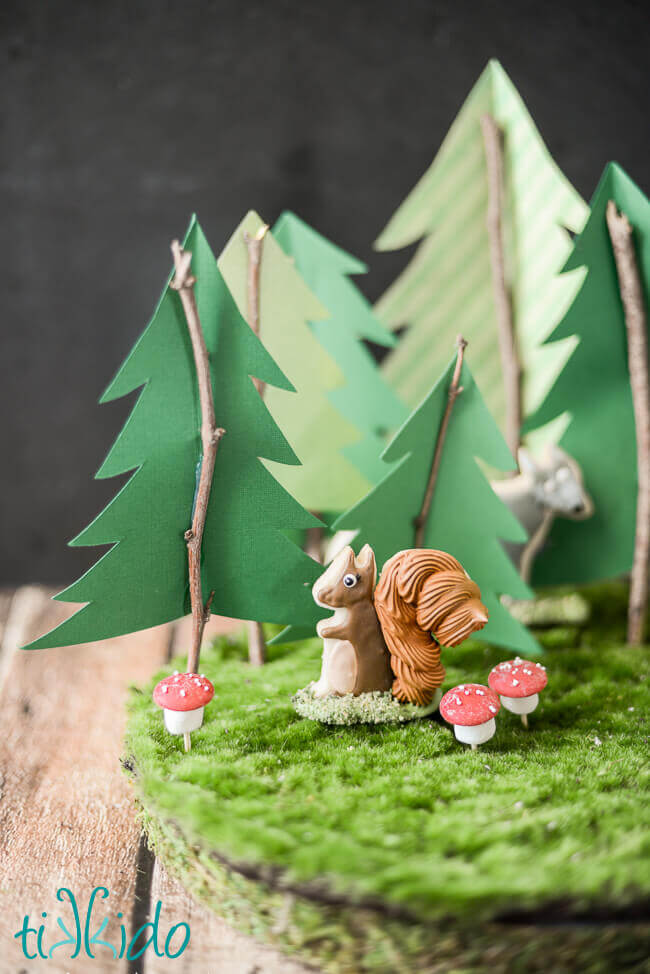 And then sprinkle them around your woodland scene!  I put them in my DIY moss-covered foam treat displays, but they'd be great on cakes or cupcakes, too.
Other Mushroom Themed Treats You Might Like: