Printer-friendly version
Spring is here, flowers are blooming, bees are buzzing...  and I made a cocktail recipe inspired by the sights and scents of springtime to welcome the season.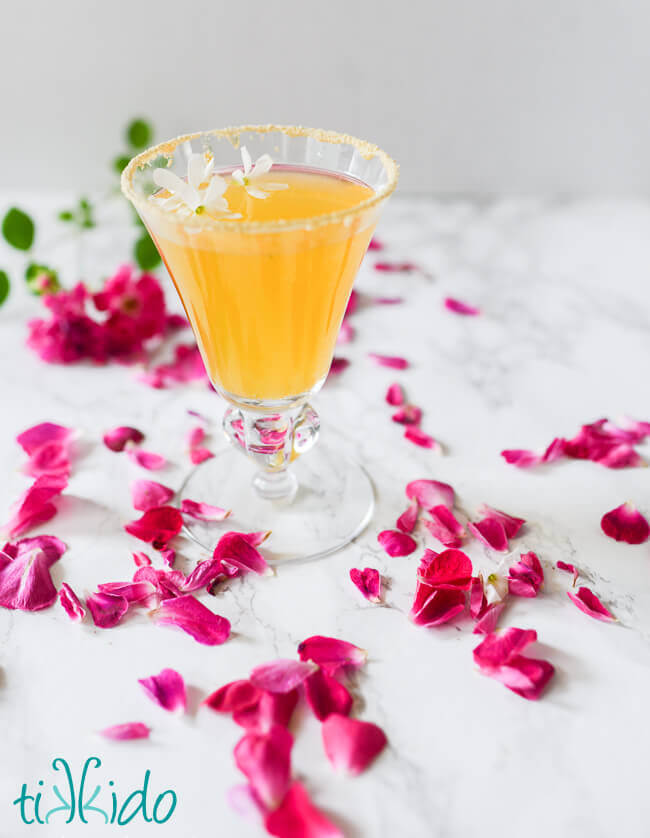 It all started when I picked up a bag of granulated honey.  I've been having fun experimenting with it in baking, but from the very beginning, I knew I wanted to use it to rim a cocktail glass.  I just needed the right cocktail to go inside!  I decided to choose something flowery--spring, flowers, bees, honey--and decided to use elderflower liqueur in my springtime cocktail recipe.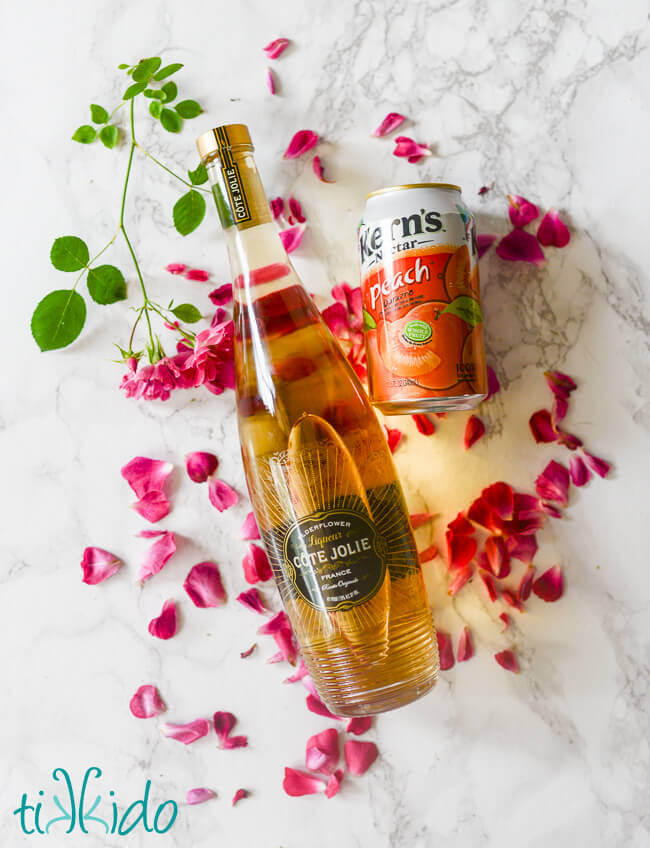 Elderflower Peach Springtime Cocktail Recipe:
2 ounces elderflower liqueur (use elderflower syrup to make a non-alcoholic version of this drink)
2 ounces peach nectar
2 ounces sparkling wine (I used vino verde) or sparkling water
granulated honey (to rim the glass)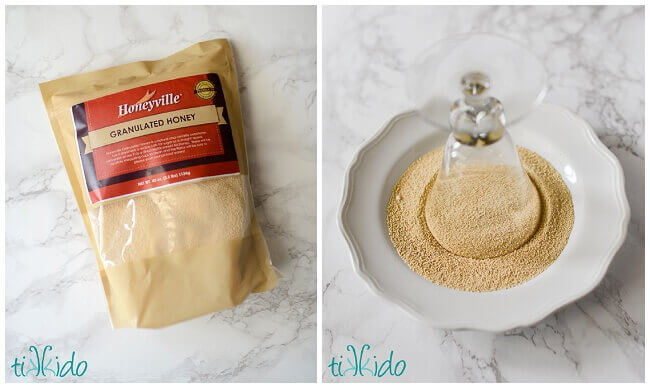 Wet the rim of the glass, and coat with granulated honey.
Combine the elderflower liqueur, peach nectar, and sparkling wine in the glass, and stir gently to combine.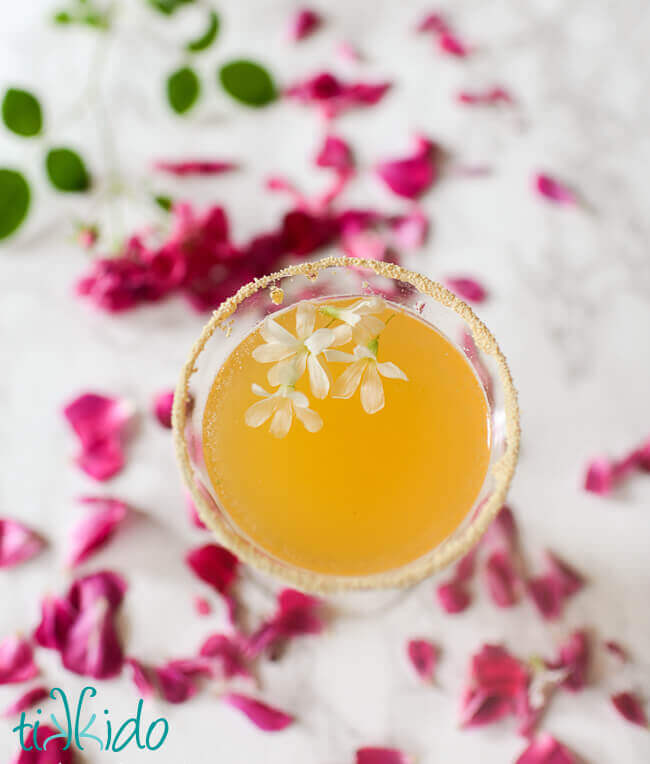 I floated a few edible flowers in the top of the cocktail to make the drink extra fresh and springlike (without really adding much in the way of effort).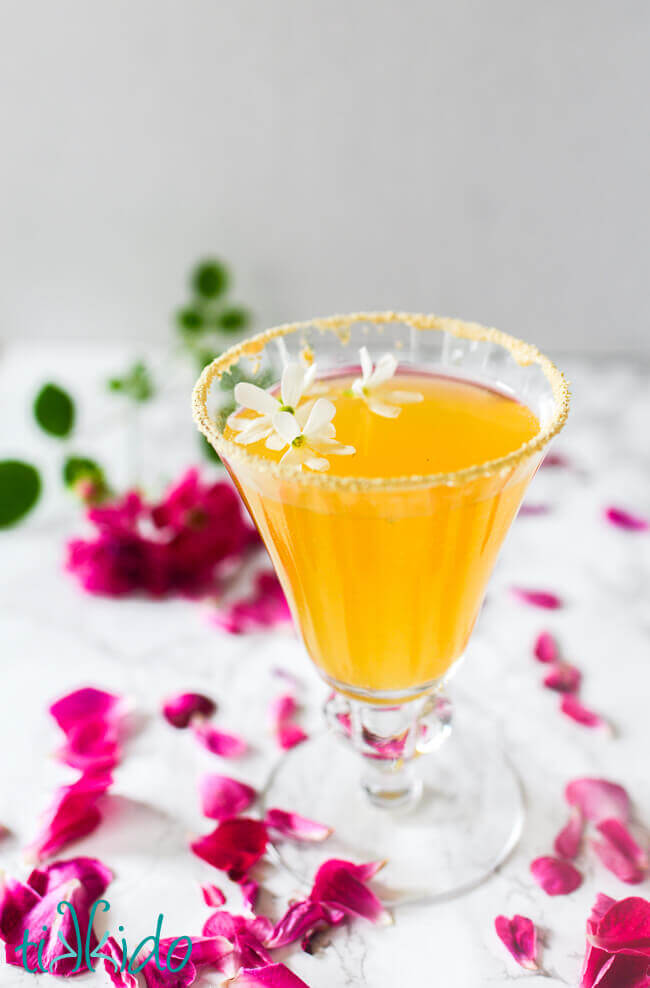 It's sweet, but not too sweet, light, floral, and fruity.  The scent and taste of elderflowers works fabulously with the touch of honey on the rim of the glass, and the bright flavor of the peach juice.  I've created my ideal spring cocktail; now all I need is a name.  Any suggestions?