Printer-friendly version
Some things are worth making at home, and some are not.  Homemade granola is one of the things that absolutely is worth the minimal time and effort to get a superior, less expensive product.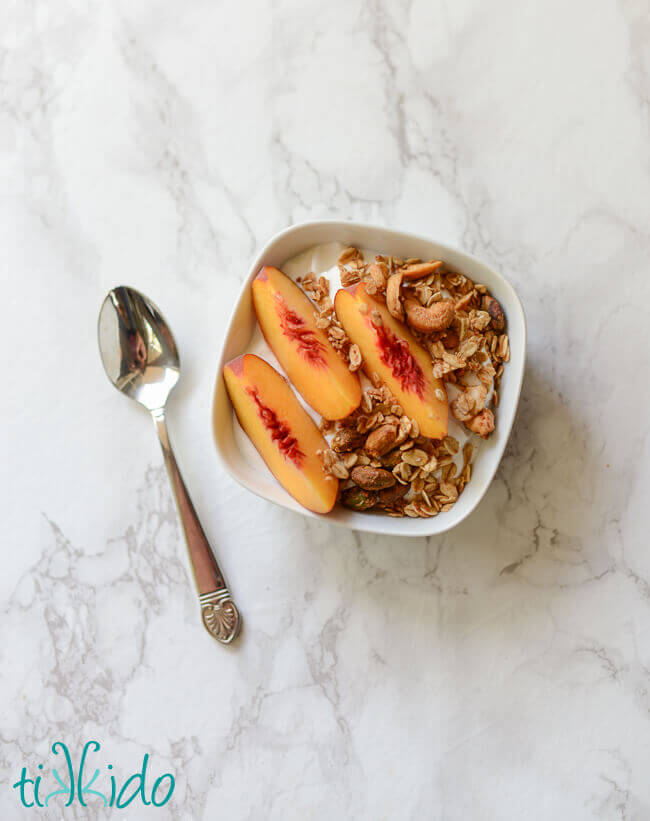 Who could resist a breakfast that looks like that?  Not me, that's for sure.  The whole family absolutely loves homemade granola.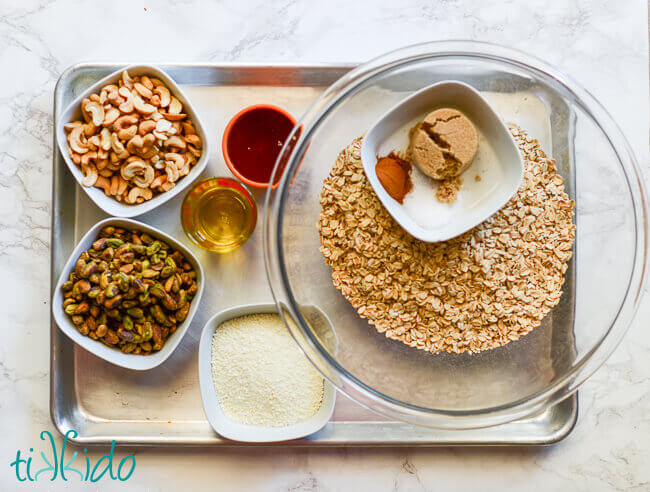 I based my recipe on Alton Brown's granola recipe, but have tweaked it to fit my own preferences.  That's one of the lovely things about granola: you can riff and experiment and change the flavors around and it will still work wonderfully.
Basic Homemade Granola Recipe:
1 cup cashews
1 cup shelled pistachios
4 cups oats
1/4 cup brown sugar
1 teaspoon salt
1 teaspoon cinnamon
1/2 cup dried milk (optional)
1/4 cup olive oil
1/4 cup maple syrup (honey or agave syrup also works)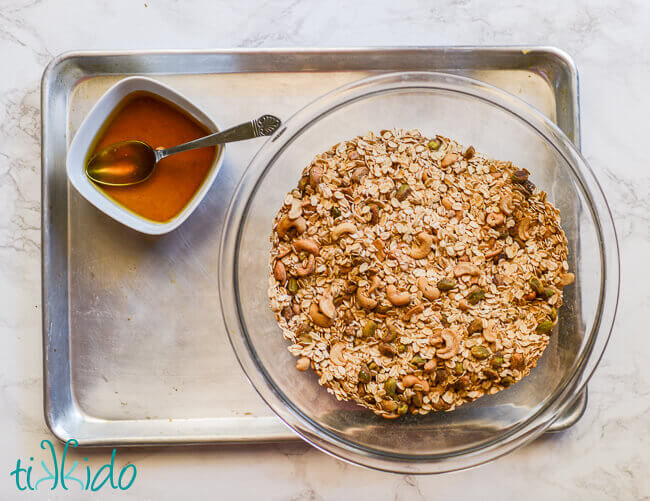 Mix together the dry ingredients, and the wet ingredients separately.  If you don't have maple syrup, I've also used honey and agave syrup successfully.
Mix the wet ingredients into the dry ingredients.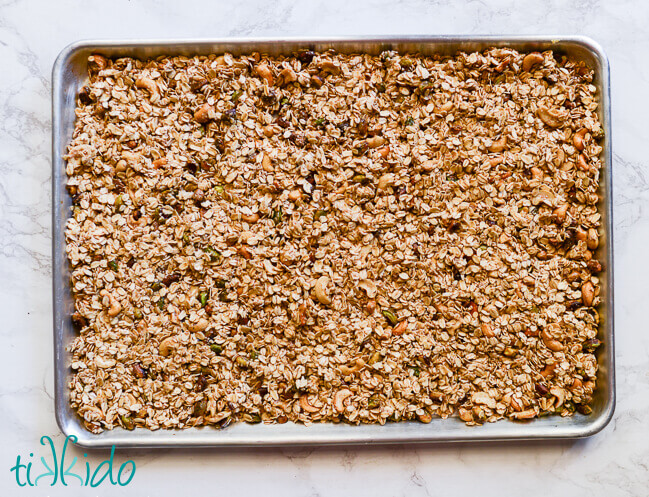 Spread on a half sheet pan and bake for 1 hour and 30 minutes, stirring every 15 minutes.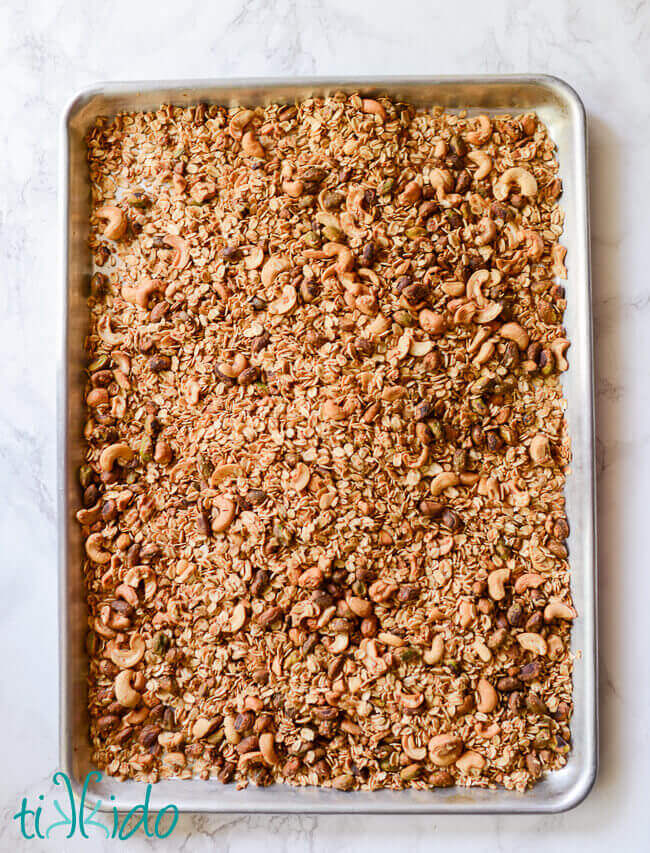 Let the granola cool, and then store it however you'd like.  I usually just put it in a large ziplock bag, but you could easily put it in canisters or other containers.  My girls love dried fruit by itself, but don't particularly enjoy it in granola, but I do occasionally add freeze dried fruit to the mix.  There's something about the light crunch of the freeze dried fruit that works especially well with homemade granola.