Printer-friendly version
I love those small details that pull everything together at a party.  I also love finding creative uses for my scraps of fabric and paper left over from other projects.  So this is kind of the absolute perfect project for me!  I used scraps of fabric to decorate water bottles to match the rest of the party.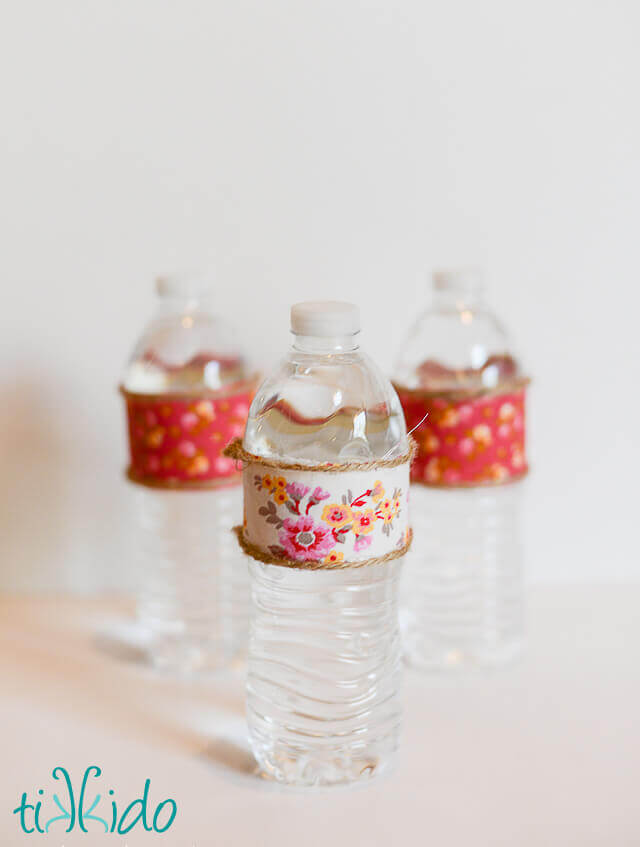 This project is SO EASY (I mean it!).  No sewing, barely any cutting...  it's pretty much a slap it together kind of craft.  I love those.
Materials for Fabric Decorated Water Bottles:
fabric
twine (or other edging)
low temperature glue gun
paper (optional)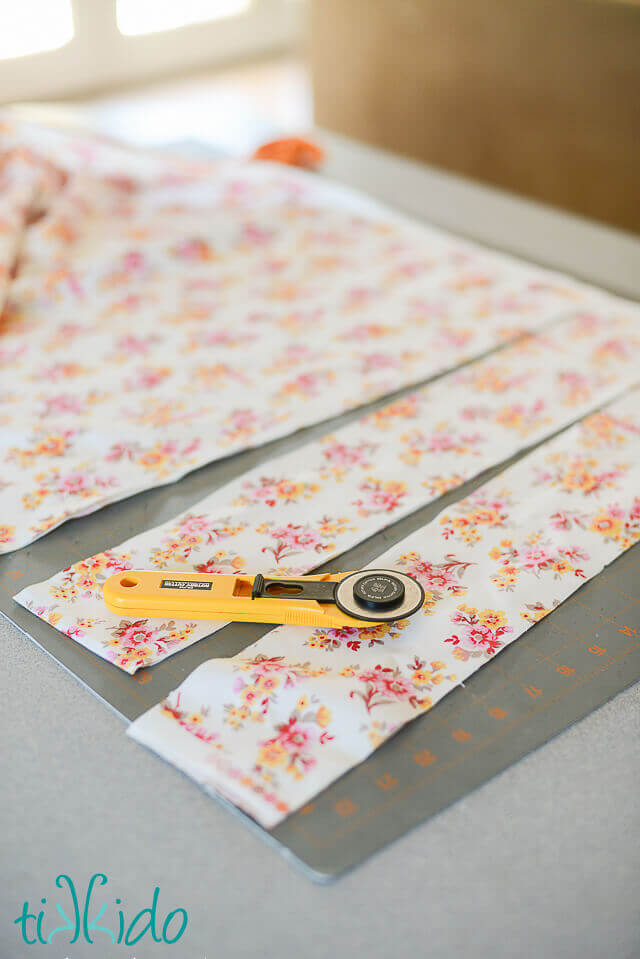 Start by cutting strips of fabric slightly wider than the label on the water bottle you're using.  I love using my rotary cutter to get nice, clean cuts, but you could certainly use a pair of sharp scissors instead.  Don't try to cut fabric with dull scissors, though, or you'll have a miserable time and a jagged, ugly edge on your fabric.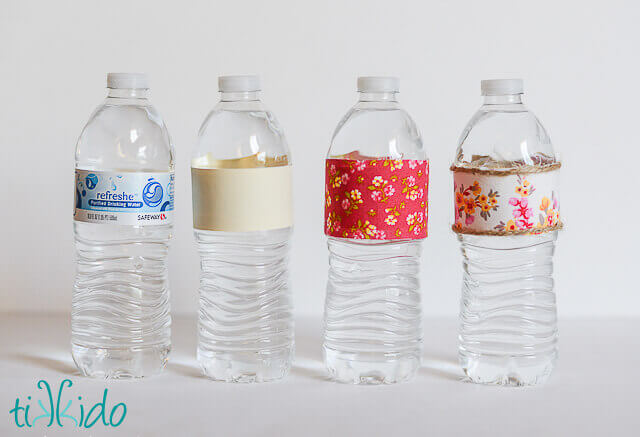 If you're using a light fabric, the design of the bottle label might show through.  In that case, I like to tape or glue a strip of white paper or cardstock over the original label.
Use a low temperature glue gun to glue the strip of fabric over the label.  Some of these water bottles today are so thin, that a high temperature glue gun can melt right through the plastic.  I always use low temp glue guns, myself, because I usually end up gluing myself, and have no desire to burn myself with a high temp glue gun ever again.
If you want to (I usually do), add a little bit of trim to the raw edges of the fabric.  It just adds a nice finishing touch.

I made these particular decorated water bottles for the Mud Pie Bakery party.  Don't they look so much nicer than plain bottles sitting out on the table?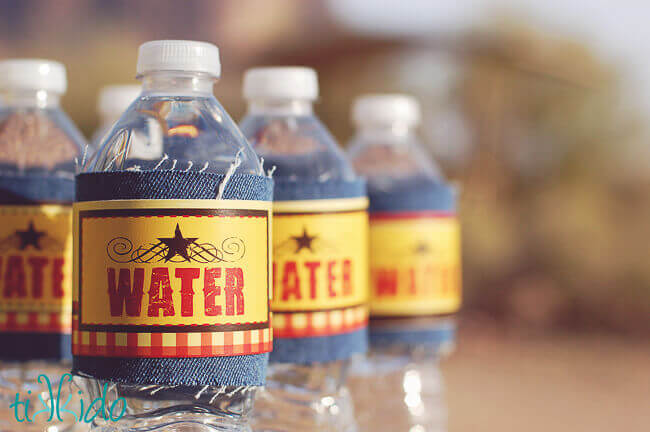 You can also combine this technique with printable water labels to make them even more special, like I did for the Gold Rush BBQ.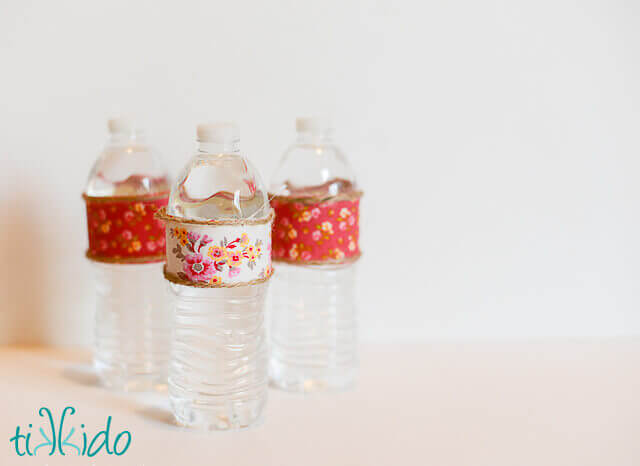 Cute and easy, what could be better?