Printer-friendly version
Want to make a DIY gnome hat?  Who wouldn't?!  Gnome hats are incredibly easy to make with felt and a few measurements.  I even have hints for making no sew gnome hats.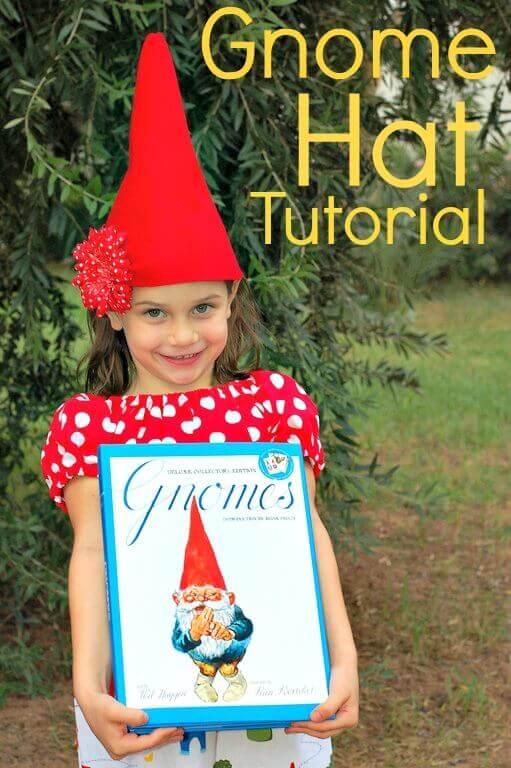 A gnome-themed party needs gnome hats, of course!
And happily, these darling hats are extremely easy to make.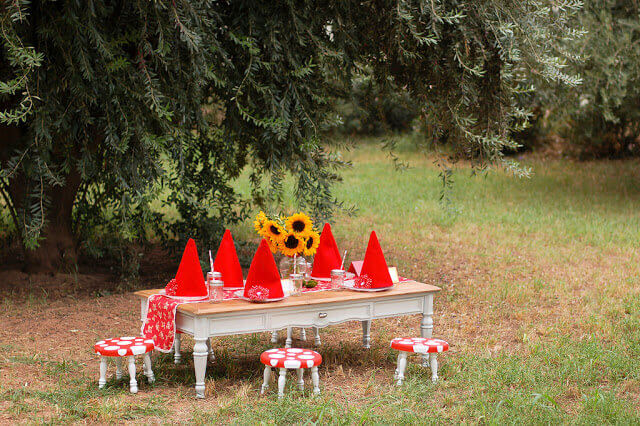 Just a little bit of felt, and a tiny bit of sewing...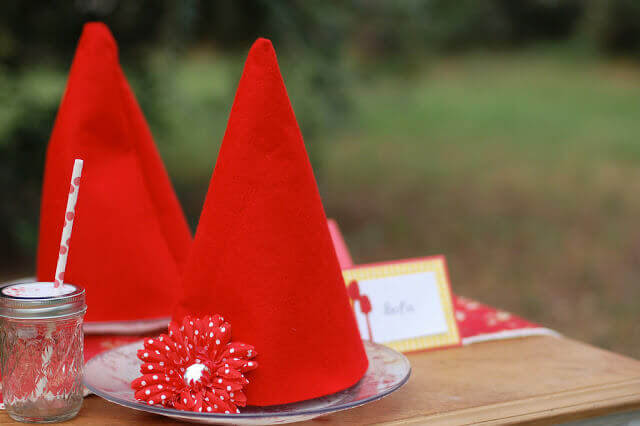 ...and honestly, you could totally glue gun these, and avoid any sewing...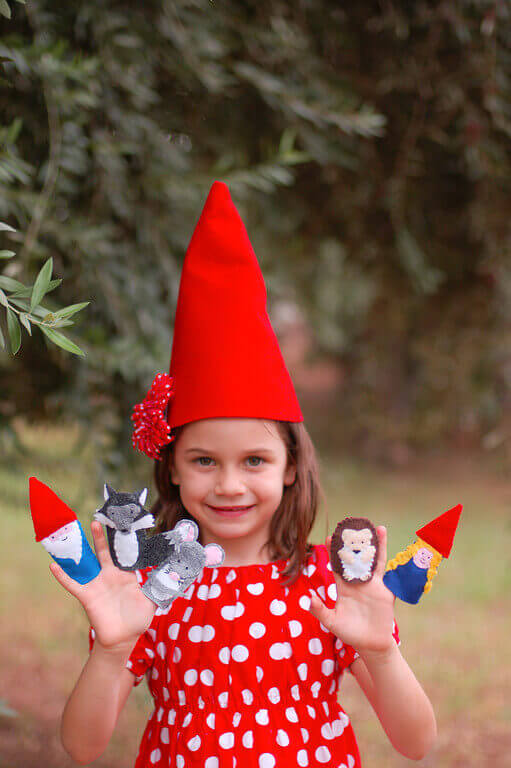 ...and you have a fabulous party hat, dress-up toy, and party favor, all in one.
How to Make a Gnome Hat

Gnome Hat Materials:
felt by the yard
scissors
measuring tape
sewing machine, needle and thread, or glue
First, you need to cut the basic hat shape out of felt. It will look like a triangle with a rounded bottom. I measured the heads of my children and discovered that I wanted a roughly 20" circumfrence, so I cut my fabric 21" wide to allow for a seam allowance. We have large heads in our family, so you may want to adjust the dimensions for your gnome.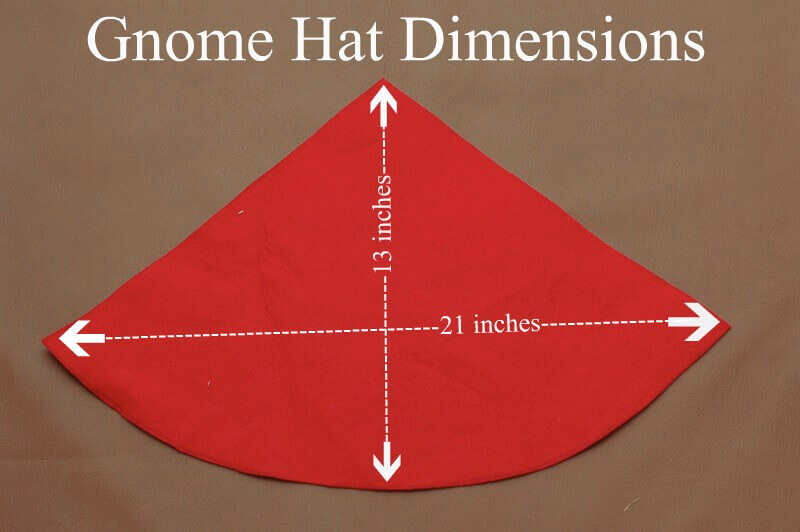 Felt is great to work with. Easy to cut into clean shapes, and no need to hem because it doesn't fray.
Next, all you need to do is fold the felt triangle in half, and sew the straight edges together.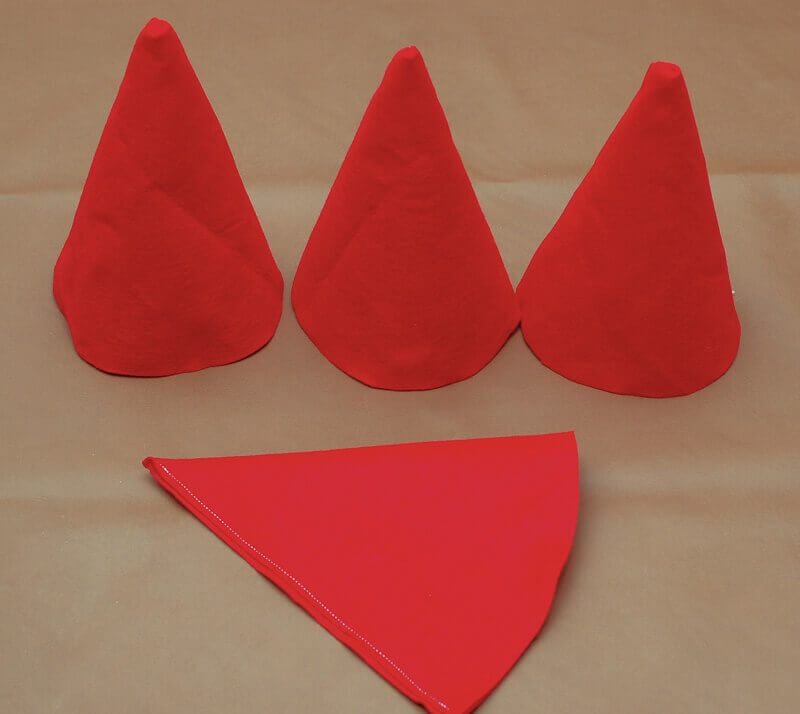 Turn the hat inside out, and voila, you have a gnome hat!
Tips for Making a No Sew Gnome Hat:
If sewing really isn't your thing, you could easily use fabric glue  or hot glue instead.
You can even use staples instead of sewing the gnome hat!
I embellished the gnome hats for the
gnome party
by clipping on a simple flower hair clip. Not only did it dress up the basic hat for the party, but it functioned as a favor the girls could enjoy after the celebration.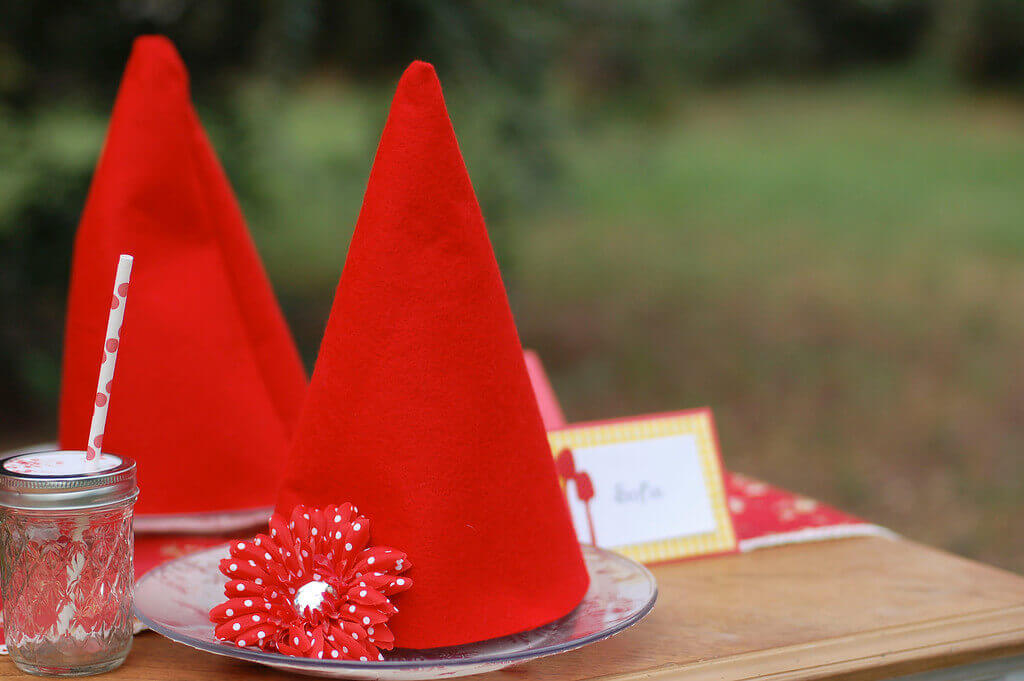 And if you're not feeling crafty, I found this inexpensive gnome hat (
buy here
).  No shame from me!  My daughter (the 7 year old) wants to be Mangle from Five Nights at Freddy's II ("FNAF TWO, mom!"), and I'd buy that mask in a heartbeat if I could.  Now, if you'll excuse me, I have to figure out how to make a costume of an animatronic exoskeleton with two heads and three legs.